You Are Always Beautiful. Learn from This Comic on Frida Kahlo
Recently, at the Givenchy Spring 2015 runway show for Paris Fashion Week, the world went crazy when they thought Cara Delevingne had shaved off her eyebrows. No, she hadn't shaved them off, but merely bleached them. Cara Delevingne's iconic thick eyebrows have been a talking point for a while, which is strange because fashion trends stated that eyebrows had to be sleek, and shaped well.
The point here is, trends change. If there's something about you that you think is strange, then rest assured, there will be someone else like you, who has come before you, who will come after you, and who lives at the same time as you—who has those exact same idiosyncrasies or 'faults' and you will be revered for it sometime or the other.
Take Frida Kahlo, for instance. She is famous for her unibrow, and famous only because she refused to take society's word for what is an acceptable beauty standard. An acceptable beauty standard is one you set for yourself, one you decide to adhere to.
Cartoonist Gavin Aun Than , based presently in Melbourne, is famous for his webcomic Zen Pencils. He regularly illustrates quotes he finds inspirational, and in 'Strange Like Me,' he captures beautifully just what it means for us to look at Frida Kahlo, and her confidence to stand up for what she thinks is beautiful and to not care one bit what society thought about it.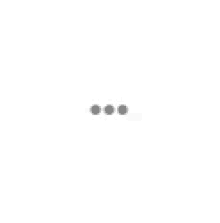 For more of Gavin's work, check out Zen Pencils here .