World's Greatest Freediver Vanishes in the Deep Sea, Presumed Dead
Fifty-three year old Natalia Molchanova was a legend in freediving, or diving without any breathing apparatus. She was known for setting records thought impossible by others in the sport. But on Sunday, the world lost the greatest freediver in history. She went missing, and is presumed dead after a recreational dive on Sunday off the coast of Formentera, an island near Ibiza.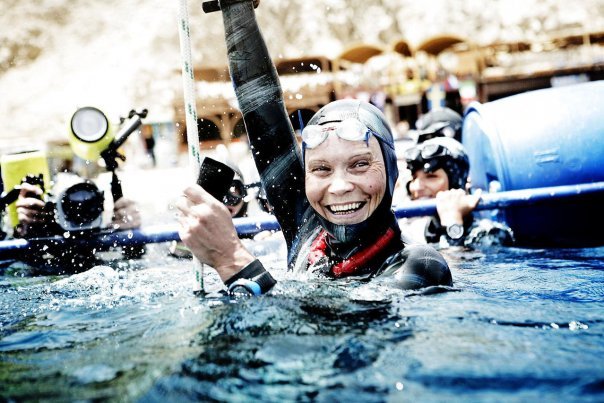 Source: BT.dk
News reports say Ms Molchanova was wearing her favourite wet suit, designed by the company she owns with her son, Alexey. This low-buoyancy wetsuit is specifically for divers like Ms Molchonova who want to go deep on a single breath. Ms Molchanova did all her usual preps with precision and tied a neck weight to help her descend during the dive in the Balearic Sea. Three fellow divers with her say this dive was just for fun, not to set any records and "modest" for the world champion. Ms Molchanova was supposed to dive to a depth of 115 feet. Reports say she was at 114 feet when she went missing. Divers started a search operation immediately after they realised something was wrong. When they radioed for help, the Coast Guard joined the search for Ms Molchanova with air support, but in vain. There is no trace of the freediver who had earlier succeeded in executing much tougher dives. Her son Alexey Molchanova, also a diver, says he does not expect his mother to be found alive. "It seems she'll stay in the sea," said Alexey. "I think she would like that."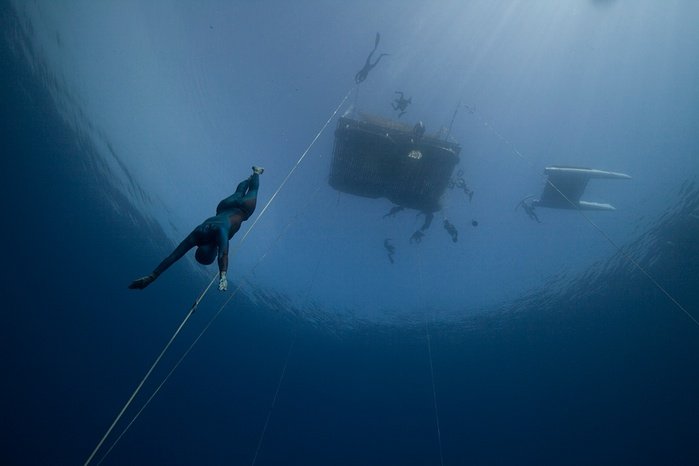 Source: The Guardian
"The world has lost its greatest freediver," said fellow diver and world record holder Will Trubridge after news of Ms Molchanova's disappearance. Kimmo Lahtinen, the president of the global federation for free diving AIDA said, "She was a free-diving superstar, and we all thought nothing could harm her. Nothing could happen to her, but, you know, we are playing with the ocean, and when you play with the ocean, you know who is the strongest one."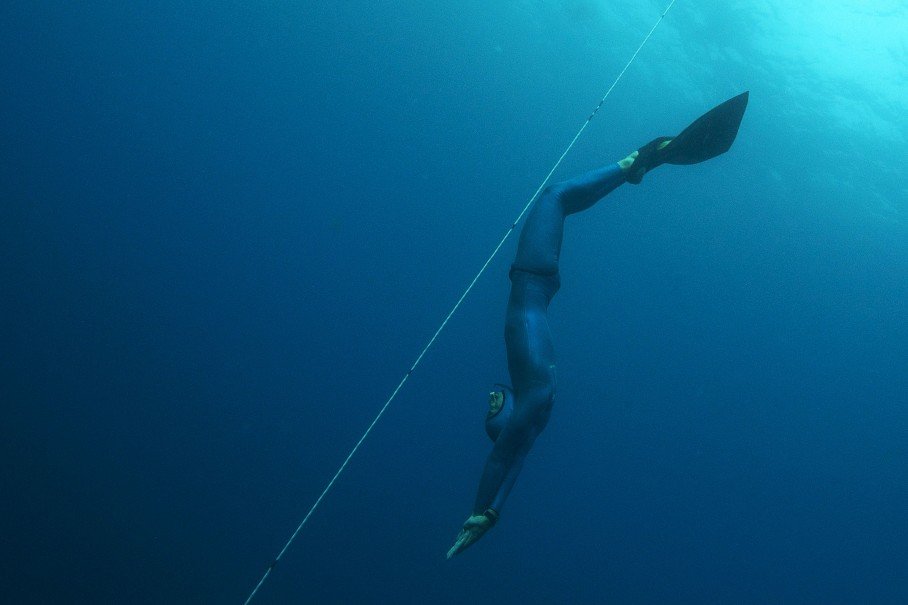 Source: Washington Post
Natalia Molchanova holds 41 world records in freediving, is a 23-time world champion and is known for her ability to hold her breath for nine minutes. A statement from AIDA and the Molchanova family says, "She was diving without fins to around 30 to 40m and supposable got into strong underwater current."
Ms Molchanova started her career as a competitive swimmer in Russia before leaving the sport to raise her children. She resumed her career and started freediving in 2003. In 2013, she swam 182 metres underwater with no fins, breaking the world record. Watch the video of the record-breaking swim here .
She, truly, was a legend in the world of sports, and the world will remember her for her almost superhuman capabilities in freediving.