Helping a Sister Out: Why Girl Code Is the Ultimate Squad Any Girl Needs
One of the most vital tenets of feminism is that women need to have each other's backs. Especially because no one else seems to be on our side, even when we've been in dangerous situations. How often have you felt threatened in a deserted lane, or a crowded bus? How often have you had another person, another girl, help you? How often are you following the Girl Code? 
Hannah Quinn Horr recently started taking screenshots of Tumblr posts about such incidents, where a woman helped another woman in danger, and the stories are heartwarming. A user named Natnovna, who currently uses the name Saintzitao, shared an incident that happened when she was 14, and several others came out and started sharing their own stories to this thread.
These are some of the other stories.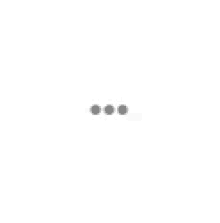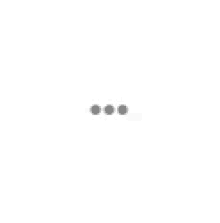 We asked the VB team to share their stories, we're happy to report that the Girl Code is not just an international, or made-up, phenomenon.
"We were at a club in Delhi, and it was well past 1am. A girl (might have been in her early 20s) was propped up against a table in the corner, and we could tell she was very, very drunk and on the verge of passing out. We could also see some random guy trying to make conversation with her. While we were apprehensive about invading someone's privacy, a friend and I walked right up to her, sat on the table next to her, and when we could get her attention - offered to drop her home. She was incoherent, so we couldn't really tell if she agreed (hey, we're all about consent in ANY situation), so we just sat there and waited. A half hour later, a couple of her friends came around looking for her; turns out she'd separated from the group upstairs and they couldn't track her because her phone went missing too.
Long story short - no matter how inconvenienced or apprehensive you may be, treat any such situation per the good samaritan ethic, and help a sister out." 
"My aunt was waiting at a bus stop once, and there was some girl standing alone. There were also these guys on a bike constantly circling the bus stop. So, my aunt went and started chatting with the girl so the guys would think she wasn't alone." 
"One evening, around 9pm, I was returning home on one of those crazy rainy days in August. We'd been stuck in traffic for more than two hours, and my phone was already dead. My college friends who were heading to Gurgaon dropped me at Dhaula Kuan. The traffic was terrible, and there were no autos. Out of desperation, I started walking towards Delhi Cant., which I realise now was a terrible idea. I didn't know what I was going to do or till where I was going to walk. At that moment, three girls stopped their auto in the middle of the road, and asked me where I wanted to go. We had completely different routes, but they still agreed to drop me till the closest metro station. They gave me their phones to call my mother and calmed me down. Since then, I've made it a point to help anyone I see on the road, in whatever way I can." 
"One time I was driving alone on the highway towards Dwarka, Delhi, late in the evening. While I was stuck in traffic, I could see a young woman (let's call her S) looking tense and briskly walking on the pavement. A few moments later, I stopped paying attention, but was soon startled by a knock on my window. It was the same woman, but she was trying to look less hassled this time. She quickly looked behind her as if signalling something, and looked towards me, gave a relieved smile, and said, "I've been looking for your car. Where were you?" Still confused as hell, I looked around and noticed two guys a few yards behind her conversing with each other in whispers. I got slightly tense but somewhat understood what was happening. Still speaking loudly, she continued, "There are no cigarettes at the panwari, we should try the next one." Noticing her latent cry for help, I immediately nodded, unlocked my car, and let her in. The moment my car started, she looked back and started to narrate her story, punctuated with countless 'thank yous.' The girl was apparently travelling from Gurgaon to Dwarka, and the shared cab refused to go beyond Gurgaon's border. After getting off, and while searching for another mode of transport, she started getting followed by two men. S tried to lose them by heading towards the road, but no such luck. Desperate for help, her last resort was getting help from a vehicle on the road, and she was beyond grateful she found someone who was ready to cooperate. I told her to calm down, and told her I'd drop her to the auto stand. There, I bid her goodbye, and was beyond happy with myself for helping a woman in dire need." 
Feature image background source