Woman Drugged and Raped in Her Own House for Nine Days by Multiple Men
A gruesome and disturbing story has just come to light, of a woman who was drugged and kept captive in her own house for nine days, and raped continuously by several men.
The News Minute reports, that Shanti (name changed) was waiting for a bus on February 25, on Gardolli Road in Haliyal taluk of Uttara Kannada district. A man named Fayaz offered her a ride back to her home, which is outside the village. "He dropped me till my house and I didn't realise he had followed me to my doorstep. When I was about to lock the door, he pushed it open and entered my house," she said.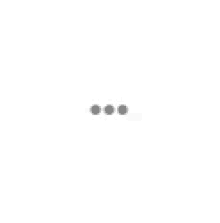 Since Shanti's husband and parents had passed away, she lived with her two children, who were away at their uncle's house. Taking advantage of the situation, Fayaz overpowered Shanti, who was unable to fight him off. "He sexually assaulted me and when he left, I was in extreme pain. The next day, at around 1pm I think, two more men came inside my house and they stuffed cake into my mouth and forced me to eat it," she recollects.
The cake was laced with drugs, and Shanti almost lost consciousness. "I knew what was happening but I did not have the strength to even shout. I wanted to but I could not. The two men also sexually assaulted me. After that, on different days, different men came in and sexually assaulted me. The men would come in and one of them would always have a knife. They would threaten to slit my throat," she recollects.
This continued for nine days until, on March 6, Shanti decided she would do all she could to save herself. "I was too exhausted to even wake up but I knew they were going to come for me so I screamed for help and some of the villagers came in and helped me. They were beaten up by the villagers," said Shanti. The villagers took the two men to the Haliyal police, who then caught six other men the next day, and caught another man on Wednesday.
The Haliyal police spoke to The News Minute, saying, "The medical reports confirm that the victim was sexually assaulted. All the accused have been booked under sections 376D (gang rape), 354A (sexual harassment), 448 (house trespass), 506 (criminal intimidation) and 34 (common intention) of the IPC."
The accused have been identified as Fayaz Mysorewale (23), Haroon Sarkavas (22), Sadiq Khan (25), Alif Syed (22), Jameel Desai (26), Illiyas Ankolekar (22), Nasrollah Khan (23), Sadiq Bagewadi, and Niyaz.