#VagabombPicks: 12 Books New Books from May 2018 That You Need to Add to Your Collection
If you're feeling under the weather and feel like doing nothing except curling up with a book, we are here to help you choose the best ones. Immerse yourself in romance, action, adventure, and mystery, and jump into conversations with generations gone by through the magic of books.
Here are some of the best releases of this month that you should get your hands on as soon as possible.
Cyber Sexy: Rethinking Pornography
by Richa Kaul Padte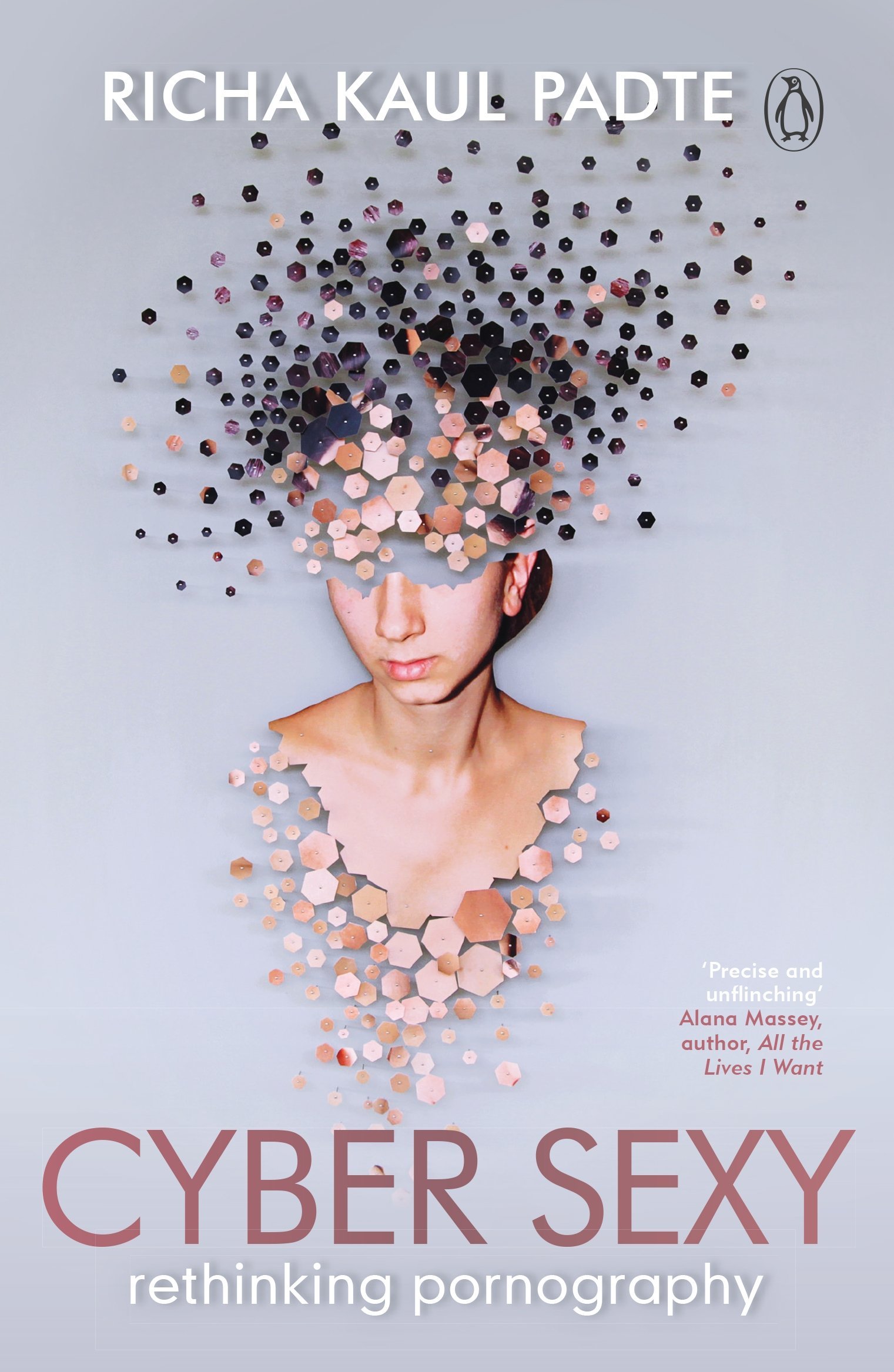 What it's about: In 1964, American judge Potter Stewart famously said, 'I can't define pornography, but I know it when I see it.' Over fifty years later, the reverberations of these words are still being felt across the world. Be it proposed porn bans, religious morality or women's rights, the assumption is that porn has a single, knowable definition. But one man's art is another woman's erotica is another person's sex tape.
In this intrepid, empathetic and nuanced account of the sexual shopping cart that is the internet today, Richa Kaul Padte takes readers on an intimate tour of online sex cultures. From camgirls to fanfiction writers, homemade videos to consent violations, Cyber Sexy investigates what it means to seek out pleasure online.
Why you should read it: Porn in a topic that deeply divides the country, and the world. Pornography does not have any set rules, and no boundaries, and that is what this brilliant non-fiction book explores; the meaning and effect of pornography, and the impact on the world.
"And as for whether or not something counts as porn? You'll know it when you see it."
This is one book that you must buy if you are interested in non-fiction. The writing is light and easy -to-read, and the book is immersing and informative. It's a good read for a rainy day.
You can buy the book here.
The Map of Salt and Stars
by Jennifer Zeynab Joukhadar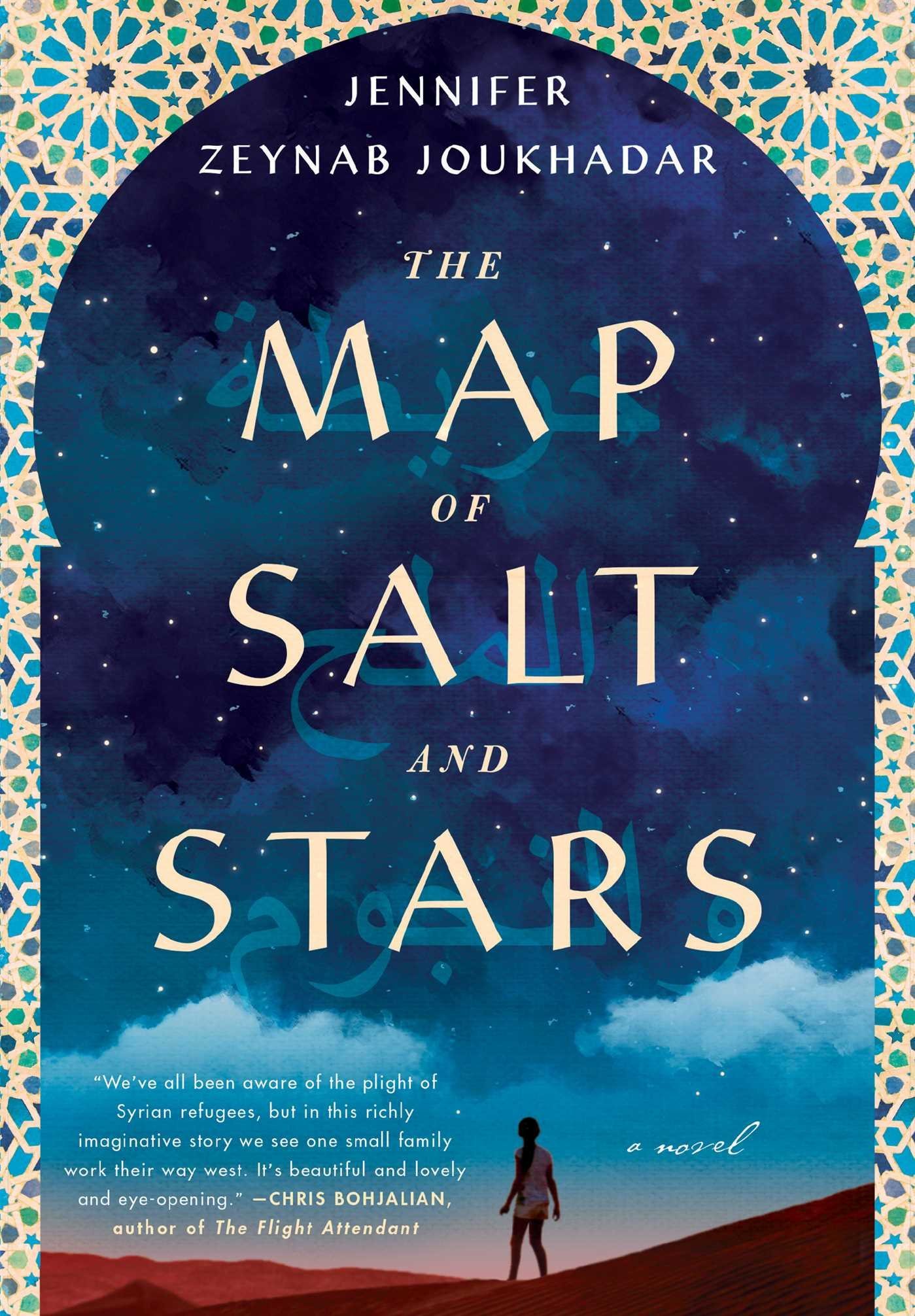 What it's about: This rich, moving, and lyrical debut novel is to Syria what The Kite Runner was to Afghanistan; the story of two girls living eight hundred years apart—a modern-day Syrian refugee seeking safety and a medieval adventurer apprenticed to a legendary mapmaker—places today's headlines in the sweep of history, where the pain of exile and the triumph of courage echo again and again.
It is the summer of 2011, and Nour has just lost her father to cancer. Her mother, a cartographer who creates unusual, hand-painted maps, decides to move Nour and her sisters from New York City back to Syria to be closer to their family. But the country Nour's mother once knew is changing, and it isn't long before protests and shelling threaten their quiet Homs neighborhood. When a shell destroys Nour's house and almost takes her life, she and her family are forced to choose: stay and risk more violence or flee as refugees across seven countries of the Middle East and North Africa in search of safety. As their journey becomes more and more challenging, Nour's idea of home becomes a dream she struggles to remember and a hope she cannot live without.
More than eight hundred years earlier, Rawiya, sixteen and a widow's daughter, knows she must do something to help her impoverished mother. Restless and longing to see the world, she leaves home to seek her fortune. Disguising herself as a boy named Rami, she becomes an apprentice to al-Idrisi, who has been commissioned by King Roger II of Sicily to create a map of the world. In his employ, Rawiya embarks on an epic journey across the Middle East and the north of Africa where she encounters ferocious mythical beasts, epic battles, and real historical figures.
A deep immersion into the richly varied cultures of the Middle East and North Africa, The Map of Salt and Stars follows the journeys of Nour and Rawiya as they travel along identical paths across the region eight hundred years apart, braving the unknown beside their companions as they are pulled by the promise of reaching home at last.
Why you should read it: There have been quite a few novels written over the last several years about the refugee experience, mostly how they are trying to manage their new lives in the US. This book is about a family who moved back to Syria and what they find there. There are two narrative through the book and both narratives are about journeys, adventure, heartache, war, darkness, light, and ultimately, family and the search for home.
"For the first time in years, I think of something Mama told me when I was little: that when you make a map, you don't just paint the world the way it is. You paint your own."
The author provides a view a people, their culture by providing an intimate look at this fictional family. They put more than a face on the images that we see on TV of the plight of Syrian refugees. Poignantly written, and starkly moving, this is one book that will have you in tears in a span of a very short time.
You can buy the book here.
When Never Comes
by Barbara Davis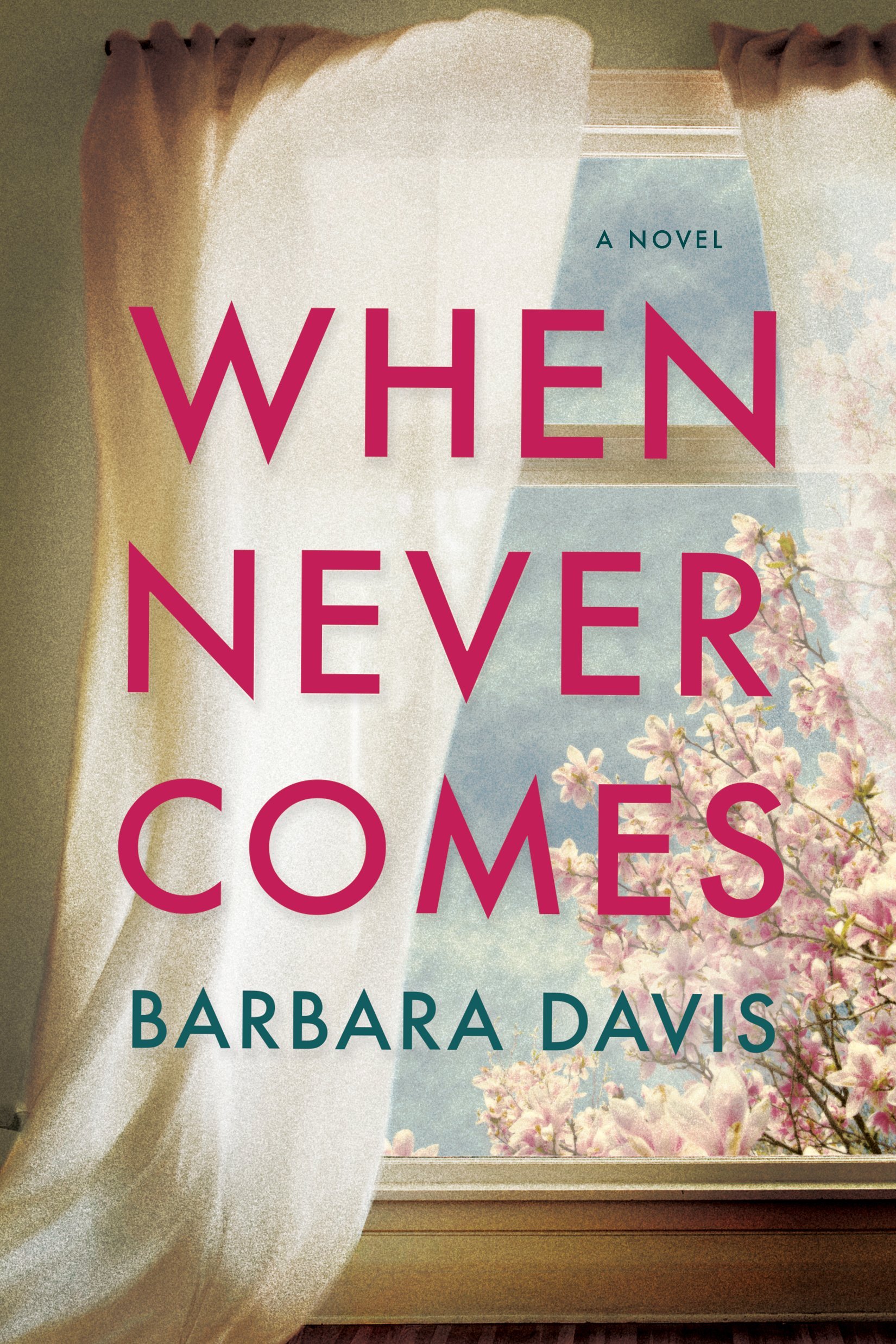 What it's about: The author deftly explores an emotionally charged landscape of pain, loss, and despair—and the risk one woman will take in the hope of loving again.
As a teenage runaway and child of an addict, Christy-Lynn learned the hard way that no address was permanent, and no promise sacred. For a while, she found a safe haven in her marriage to bestselling crime novelist Stephen Ludlow—until his car skidded into Echo Bay. But Stephen's wasn't the only body pulled from the icy waters that night. When details about a mysterious violet-eyed blonde become public, a media circus ensues, and Christy-Lynn runs again.
Desperate for answers, she's shattered to learn that Stephen and his mistress had a child—a little girl named Iris, who now lives in poverty with her ailing great-grandmother. The thought of Iris abandoned to the foster care system—as Christy-Lynn once was—is unbearable. But she's spent her whole life running—determined never to be hurt again. Will she finally stand still long enough to open herself up to forgiveness and love?
Why you should read it: When Never Comes is the story of a woman trapping herself in her past, limited by all the ways she was hurt by others. But when love prevents itself in new and unexpected ways, she has to face all the doors she's closed.
"Dreams are like public service announcements from your soul. The only way to get past them is to pay attention to what they're telling us."
This is a story of love, hope, redemption, and of rediscovering who you were meant to be and it will resonate with readers who love a tale full of heart and soul. It is a heart-wrenching story that will keep you guessing with it's unpredictable twists and turns.
You can buy the book here.
The Outsider
by Stephen King
What it's about: An eleven-year-old boy is found in a town park, hideously assaulted and murdered. The fingerprints (and later DNA) are unmistakably those of the town's most popular baseball coach, Terry Maitland, a man of impeccable reputation, with a wife and two daughters. Detective Ralph Anderson, whose son Maitland coached, orders an immediate and public arrest. Maitland is taken to jail, his claim to innocence scorned. Maitland has a foolproof alibi, with footage to prove that he was in another city when the crime was committed. But that doesn't save him either.
King constructs a propulsive plot, and a race against time to uncover the identity of a terrifying and diabolical killer who has left victims—and "perpetrators"—across the country, and who is on his way to his next horrific act.
King's psychological suspense is at its most riveting in this extraordinarily dramatic and eerie story. He is devastatingly vivid on the experience of being falsely blamed—the effect on the accused, the spouse, the children; the suspicion of friends, even the most loyal; the impossibility of ever being innocent again (if you are lucky enough to live). He is also masterful at showing us that supernatural monsters are startlingly like human beings who do monstrous things.
Why you should read it: The Outsider starts like a roller coaster at full speed, making it hard for you to even catch your breath. During the first 200 pages you won't have a single pause. This book is an incredible, unique look at the criminal justice system intermingled with a tale of mythology and belief.
The story and writing are easy to follow and enjoyable, and the author really embodies the different characters' views on the supernatural and how easily or not they believed in it. The Outsider is a chilling, scary-good story about facing your fears and the unknown, challenging readers to look just a little bit harder at the world around them.
You can buy the book here.
Adjustment Day
by Chuck Palahniuk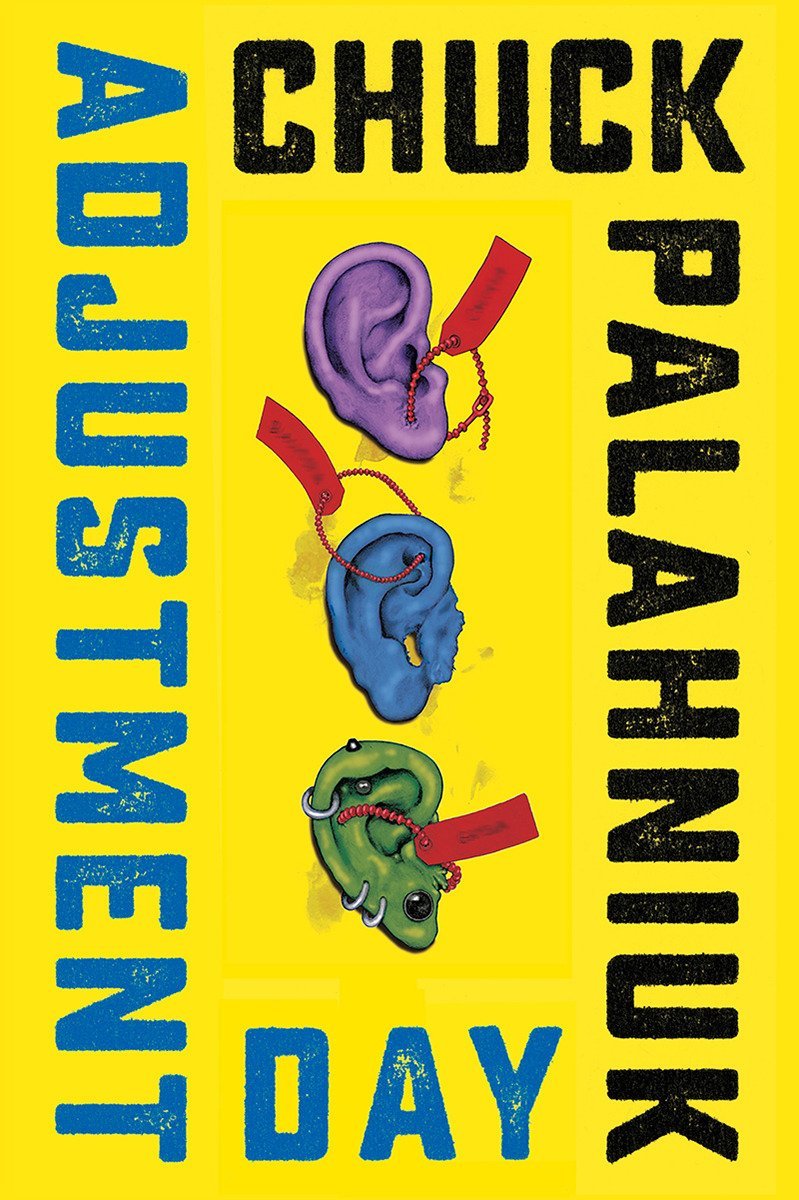 What it's about: People pass the word only to those they trust most: Adjustment Day is coming. They've been reading a mysterious book and memorizing its directives. They are ready for the reckoning.
Adjustment Day, the author's first novel in four years, is an ingeniously comic work in which Chuck Palahniuk does what he does best: skewer the absurdities in our society. Smug, geriatric politicians bring the nation to the brink of a third world war in an effort to control the burgeoning population of young males; working-class men dream of burying the elites; and professors propound theories that offer students only the bleakest future.
Into this dyspeptic time a blue-black book is launched carrying such wisdom as:
Imagine there's no God. There is no Heaven or Hell. There is only your son and his son and his son and the world you leave for them.
The weak want you to forgo your destiny just as they've shirked theirs.
A smile is your best bulletproof vest!
When Adjustment Day arrives, it fearlessly makes real the logical conclusion of every separatist fantasy, alternative fact, and conspiracy theory lurking in the American psyche.
Why you should read it: Adjustment Day is a side-splitting satire that is ripe for this day and age. It holds up a mirror to our own societal decay, casting a spotlight on the faults and ironies of our broken political and ideological systems.
"Drugs are popular because they give the user a window of madness or illness that can be scheduled. Unlike sickness, drugs can synchronize the infection, derangement, and recuperation of a group of people."
What Palahniuk has created here is a chilling and unsettling vision of our future, an exaggerated rendering of where our society's current path might lead. It is garish and gross, a nihilistic stomach-punch of a book fueled by anger and gallows hilarity.
You can buy the book here.
The Favorite Sister
by Jessica Knoll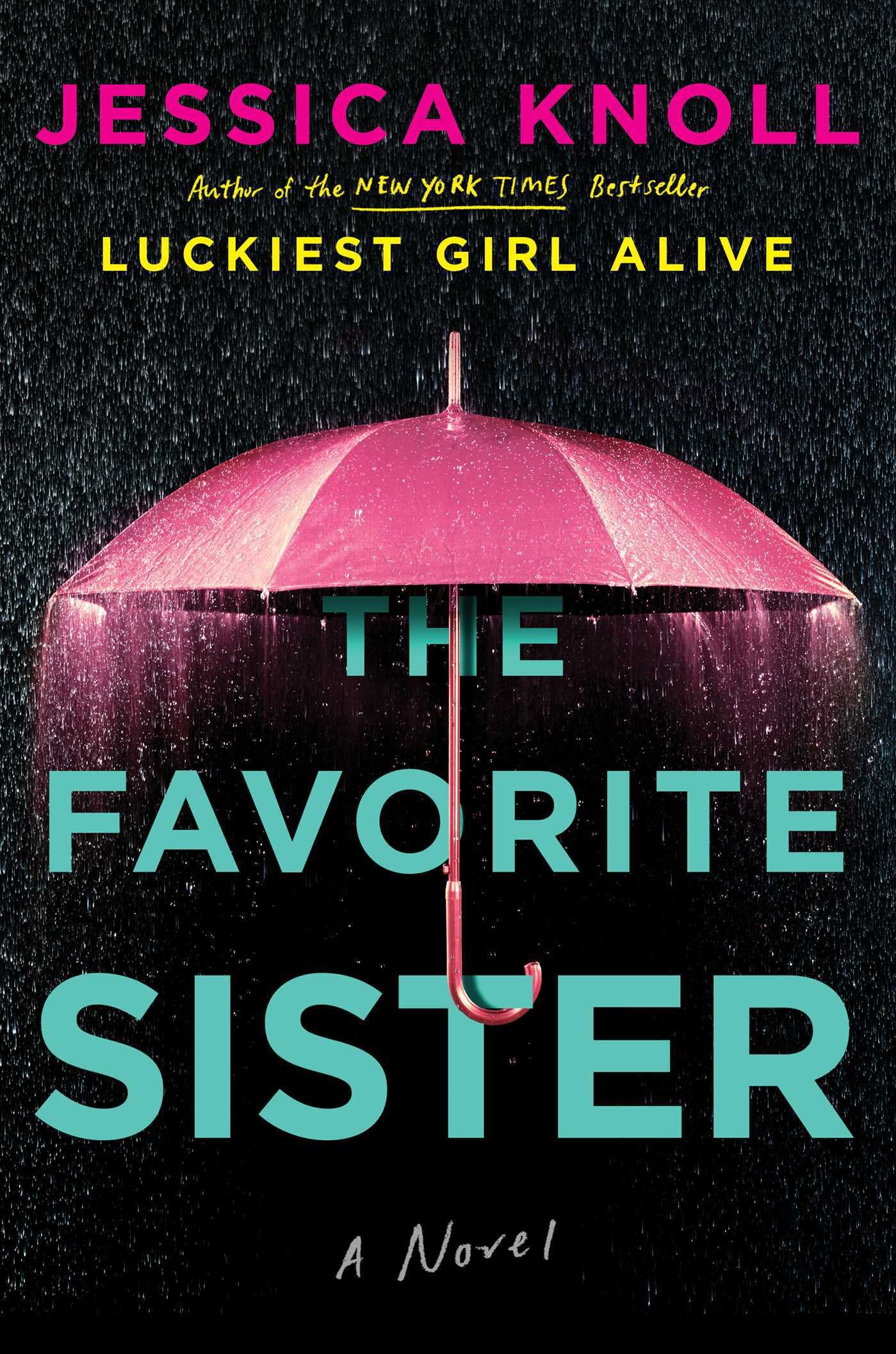 What it's about: When five hyper-successful women agree to appear on a reality series set in New York City called Goal Diggers, the producers never expect the season will end in murder.
Brett's the fan favorite. Tattooed and only twenty-seven, the meteoric success of her spin studio—and her recent engagement to her girlfriend—has made her the object of jealousy and vitriol from her cast mates.
Kelly, Brett's older sister and business partner, is the most recent recruit, dismissed as a hanger-on by veteran cast. The golden child growing up, she defers to Brett now—a role which requires her to protect their shocking secret.
Stephanie, the first black cast member and the oldest, is a successful bestselling author of erotic novels. There have long been whispers about her hot, non-working actor-husband and his wandering eye, but this season the focus is on the rift that has opened between her and Brett, former best friends—and resentment soon breeds contempt.
Lauren, the start-up world's darling whose drinking has gotten out of control, is Goal Diggers' recovery narrative—everyone loves a comeback story.
And Jen, made rich and famous through her cultishly popular vegan food line plays a holistic hippie for the cameras, but is perhaps the most ruthless of them all when the cameras are off.
Why you should read it: The story is told in different points of view and alternates between the present and the past. The dynamic between the characters is reminiscent of the women in the Housewives reality TV shows, but the narrative reads like a very wicked and deliciously scandalous tale.
"I don't actually know who is pretending anymore and who isn't. Who knows what really happened and who actually believes that what we are saying happened, happened"
Even though the books is one of suspense, there is a vein of fun and excitement running through it, much like that in a reality TV series. Jessica Knoll brings us a wonderful but terrifying portrayal of the dark side of sisterhood, leaving the reader wondering if the drama we see on Reality TV is actually less twisted than the truth.
You can buy the book here.
The Pisces
by Melissa Broder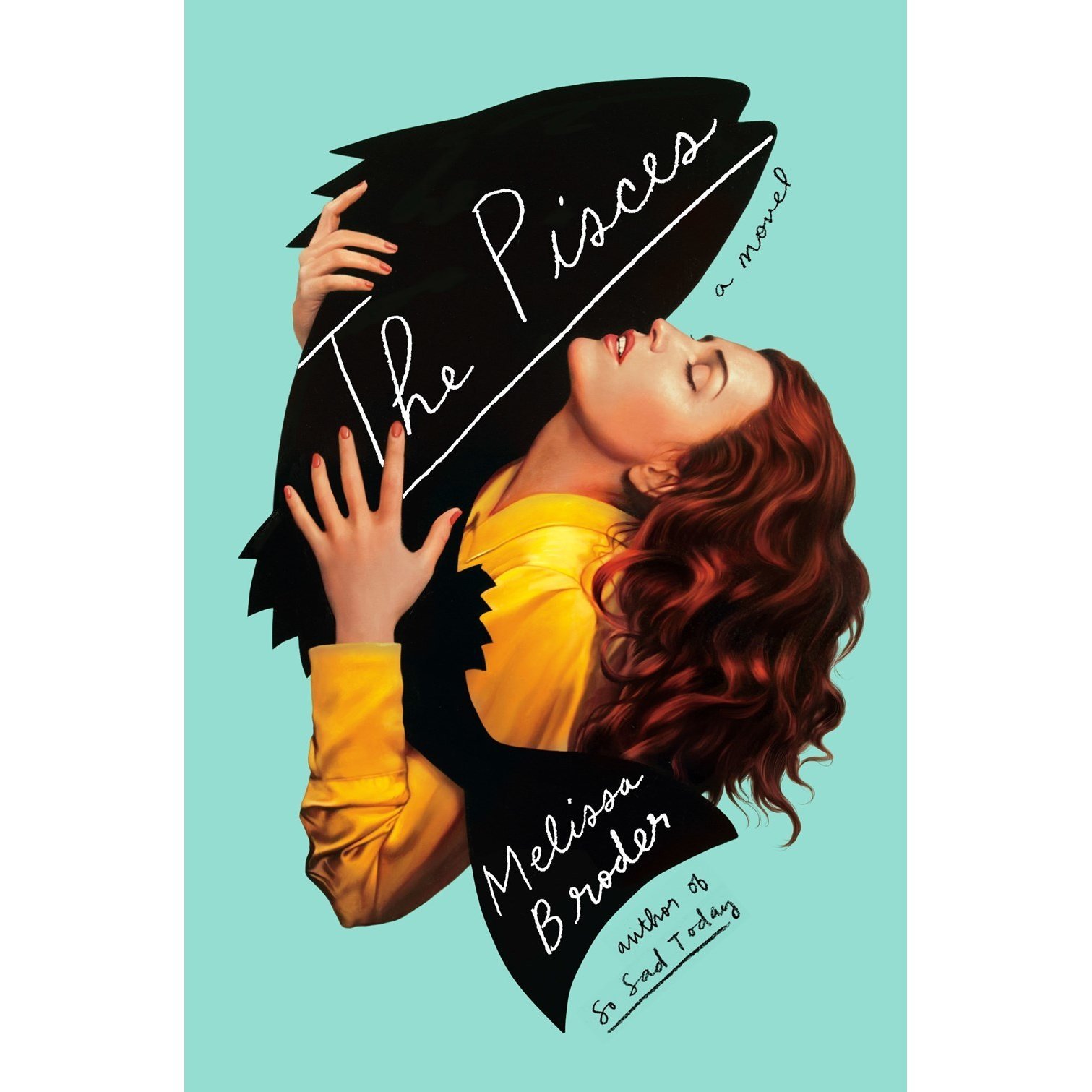 What it's about: An original, imaginative, and hilarious debut novel about love, anxiety, and sea creatures, from the author of So Sad Today.
Lucy has been writing her dissertation about Sappho for thirteen years when she and Jamie break up. After she hits rock bottom in Phoenix, her Los Angeles-based sister insists Lucy housesit for the summer—her only tasks caring for a beloved diabetic dog and trying to learn to care for herself. Annika's home is a gorgeous glass cube atop Venice Beach, but Lucy can find no peace from her misery and anxiety—not in her love addiction group therapy meetings, not in frequent Tinder meetups, not in Dominic the foxhound's easy affection, not in ruminating on the ancient Greeks. Yet everything changes when Lucy becomes entranced by an eerily attractive swimmer one night while sitting alone on the beach rocks.
Whip-smart, neurotically funny, sexy, and above all, fearless, The Pisces is built on a premise both sirenic and incredibly real—what happens when you think love will save you but are afraid it might also kill you.
Why you should read it: While this book is marketed as a romance, it doesn't read like one. This is more like women's fiction, where the majority of the story is dominated by the female lead and her anxiety and obsessions. The Pisces is a deeply bizarre, strangely erotic and fascinatingly visceral book about the human need for both emotional satisfaction and desire, and the frustrating ways that they are mutually exclusive.
"I was no longer lonely but I was."
If you're familiar with the dark and hilarious Twitter account @sosadtoday, you'll have an idea of what you're getting into with book. Melissa Broder is the brilliant mind behind both, and her signature style is relatable to anyone trying to survive the anxiety, angst and terror of modern life. If existential angst, ennui, and mythical sea creatures speak to you on a profound level of your being, you really won't want to miss this.
You can buy the book here.
Barracoon: The Story of the Last "Black Cargo"
by Zora Neale Hurston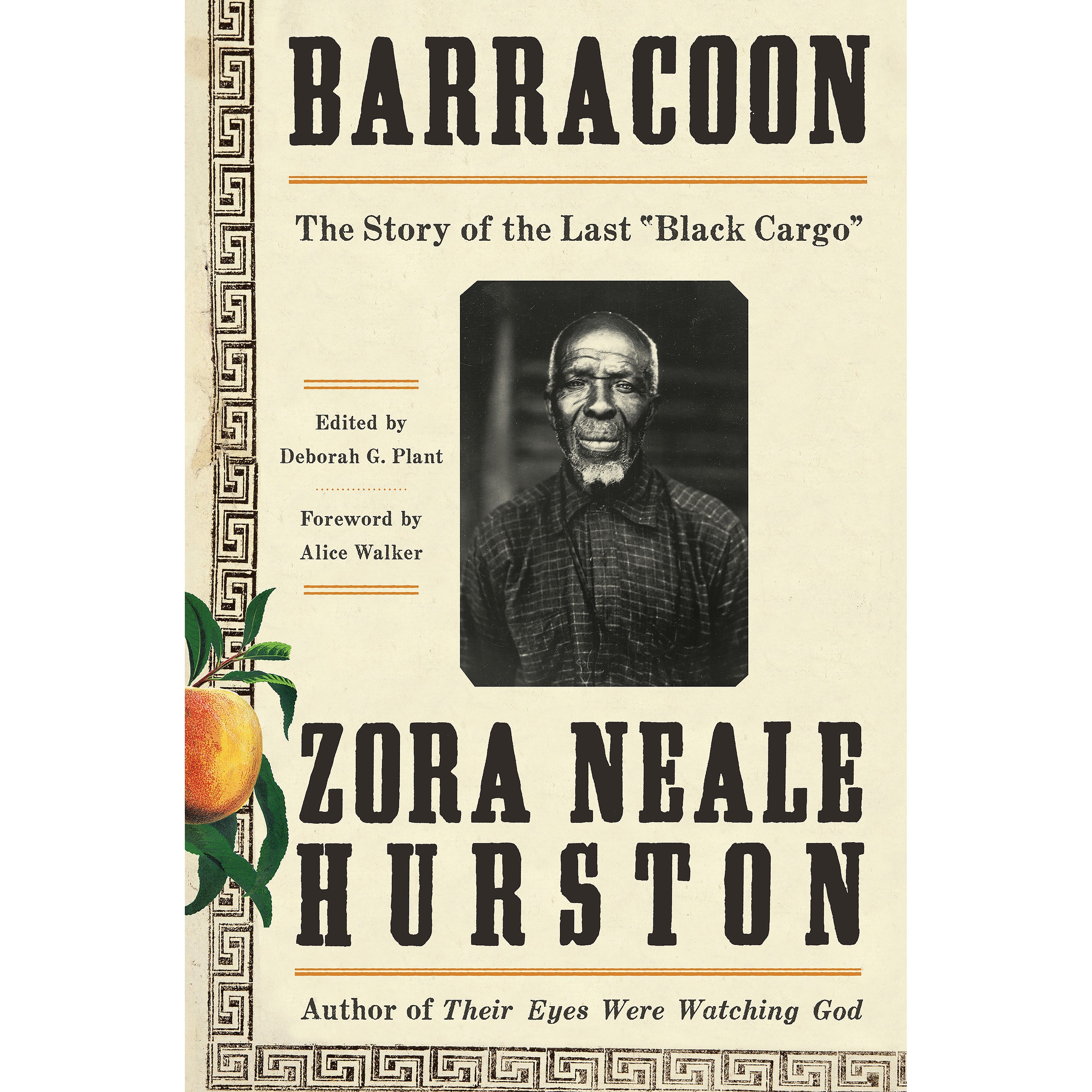 What it's about: A major literary event: a never-before-published work from the author of the American classic, Their Eyes Were Watching God which brilliantly illuminates the horror and injustices of slavery as it tells the true story of the last known survivor of the Atlantic slave trade—illegally smuggled from Africa on the last "Black Cargo" ship to arrive in the United States.
In 1927, Zora Neale Hurston went to Plateau, Alabama, to interview ninety-five-year-old Cudjo Lewis. Of the millions of men, women, and children transported from Africa to America as slaves, Cudjo was then the only person alive to tell the story of this integral part of the nation's history. Hurston was there to record Cudjo's firsthand account of the raid that led to his capture and bondage fifty years after the Atlantic slave trade was outlawed in the United States.
In 1931, Hurston returned to Plateau, the African-centric community three miles from Mobile founded by Cudjo and other former slaves from his ship. Spending more than three months there, she talked in depth with Cudjo about the details of his life. During those weeks, the young writer and the elderly formerly enslaved man ate peaches and watermelon that grew in the backyard and talked about Cudjo's past—memories from his childhood in Africa, the horrors of being captured and held in a barracoon for selection by American slavers, the harrowing experience of the Middle Passage packed with more than 100 other souls aboard the Clotilde, and the years he spent in slavery until the end of the Civil War.
Based on those interviews, featuring Cudjo's unique vernacular, and written from Hurston's perspective with the compassion and singular style that have made her one of the preeminent American authors of the twentieth-century, Barracoon brilliantly illuminates the tragedy of slavery and one life forever defined by it. Offering insight into the pernicious legacy that continues to haunt us all, black and white, this poignant and powerful work is an invaluable contribution to our shared history and culture.
Why you should read it: This book is told through the words of Oluale Kossola, the man history now known as Cudjo Lewis. He had been in the United States for over sixty years at the time this interview took place. Hurston tells this story with little of her own interjections and this allowed his passion for his home to come through.
"Imperfect as the sample may be, it is the only view we can recover of the slave trade as seen by the slaves themselves."
The narrative is heartbreaking, but it does not take away from the story that Cudjo Lewis is trying to say, instead giving his voice more credibility and importance. This book was much less about Hurston's beautiful prose and narrative and more about a man stripped from his home, chained and eventually freed, and it is as important to read, as it is enjoyable.
You can buy the book here.
Girl Made of Stars
by Ashley Herring Blake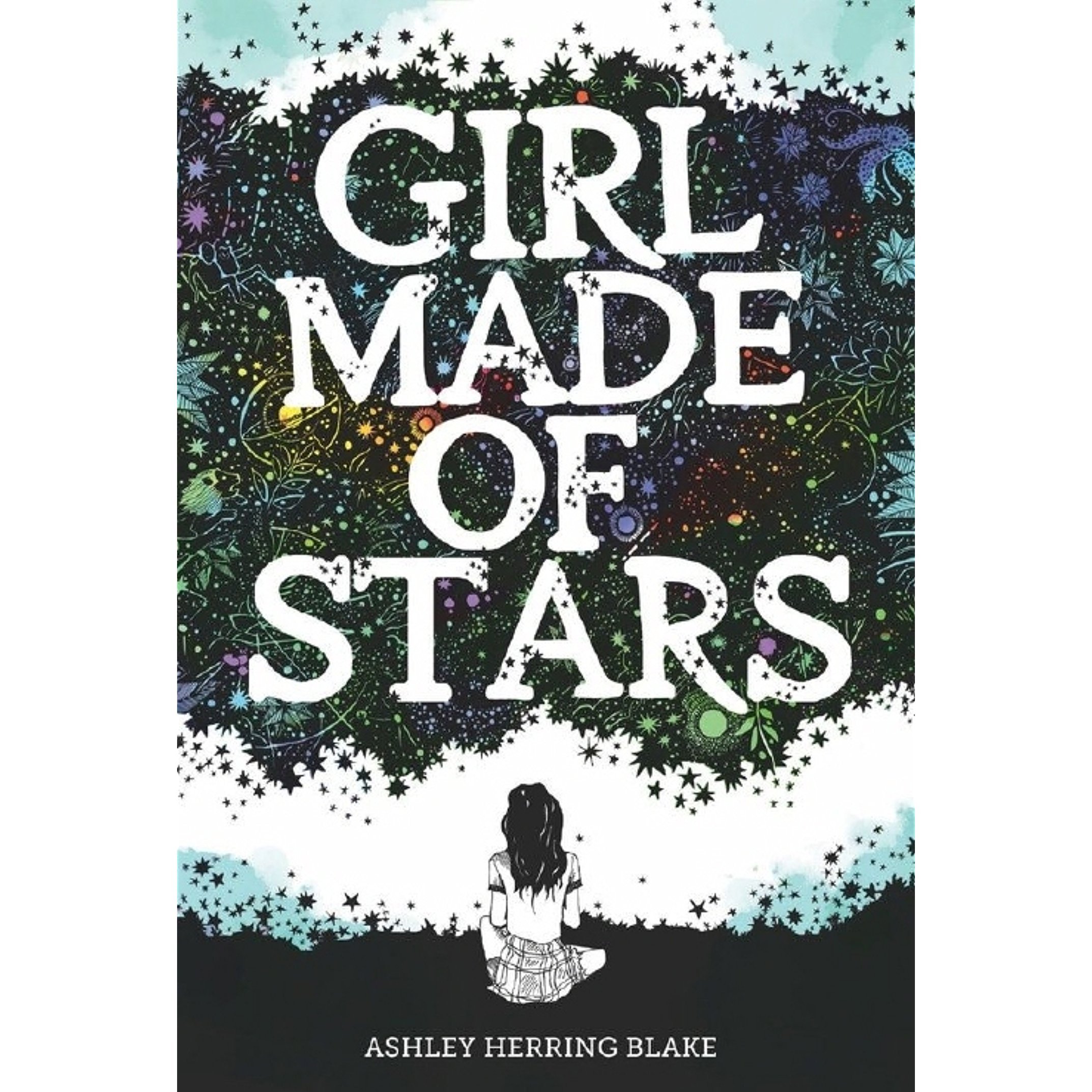 What it's about: "I need Owen to explain this. Because yes, I do know that Owen would never do that, but I also know Hannah would never lie about something like that."
Mara and Owen are about as close as twins can get. So when Mara's friend Hannah accuses Owen of rape, Mara doesn't know what to think. Can the brother she loves really be guilty of such a violent crime? Torn between the family she loves and her own sense of right and wrong, Mara is feeling lost, and it doesn't help that things have been strained with her ex and best friend since childhood, Charlie.
As Mara, Hannah, and Charlie navigate this new terrain, Mara must face a trauma from her own past and decide where Charlie fits in her future. With sensitivity and openness, this timely novel confronts the difficult questions surrounding consent, victim blaming, and sexual assault.
Why you should read it: It's a hard-hitting critique of rape culture and especially the ways victims are silenced by the disbelief of others. It's also an intimate portrait of a teenage girl's mind as she struggles to cope with her world being turned upside down, and figure out who she is at the same time.
"I can't think about Owen. I can't attach his name to Hannah on a hospital bed, bandages on her wrist, tears on her lovely face."
The characters feel like completely real people, to a degree that is almost terrifying. The themes are perfectly handled. But most of all, this book just has a degree of emotional authenticity. In the end, this is a book about the damage caused when we treat rape survivors with suspicion. It is necessary for us to listen, even when we really don't want to.
You can buy the book here.
Into the Water
by Paula Hawkins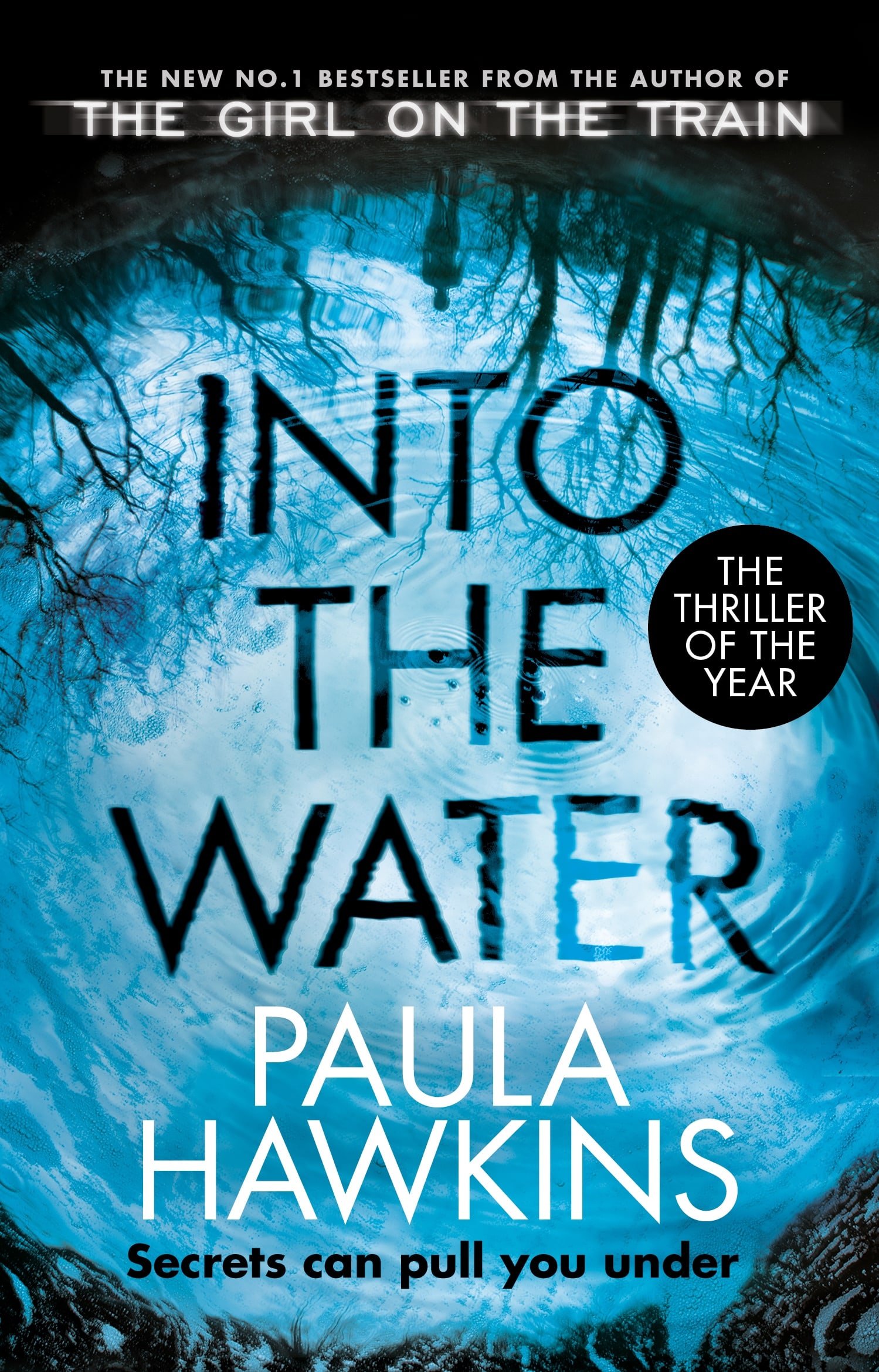 What it's about: A single mother turns up dead at the bottom of the river that runs through town. Earlier in the summer, a vulnerable teenage girl met the same fate. They are not the first women lost to these dark waters, but their deaths disturb the river and its history, dredging up secrets long submerged.
Left behind is a lonely fifteen-year-old girl. Parentless and friendless, she now finds herself in the care of her mother's sister, a fearful stranger who has been dragged back to the place she deliberately ran from--a place to which she vowed she'd never return.
With the same propulsive writing and acute understanding of human instincts that captivated millions of readers around the world in her explosive debut thriller, The Girl on the Train, Paula Hawkins delivers an urgent, twisting, deeply satisfying read that hinges on the deceptiveness of emotion and memory, as well as the devastating ways that the past can reach a long arm into the present.
Why you should read it: Into the Water easily separates itself from its notable predecessor. This story is unique and its large cast of characters are bold and distinguishable. The only commonalities were the phenomenal writing and a wide spread of mystery.
"Beware a calm surface—you never know what lies beneath."
The taunting exquisite prose holds gorgeous descriptions and visuals of scenery, something that will enthrall you, just like the textured and large cast of characters. The tone is a chilling blend of eerie, dark, and haunting—held steadily to the end, creating a world that was easy to get lost in.
You can buy the book here.
The Pervert
by Remy Boydell and Michelle Perez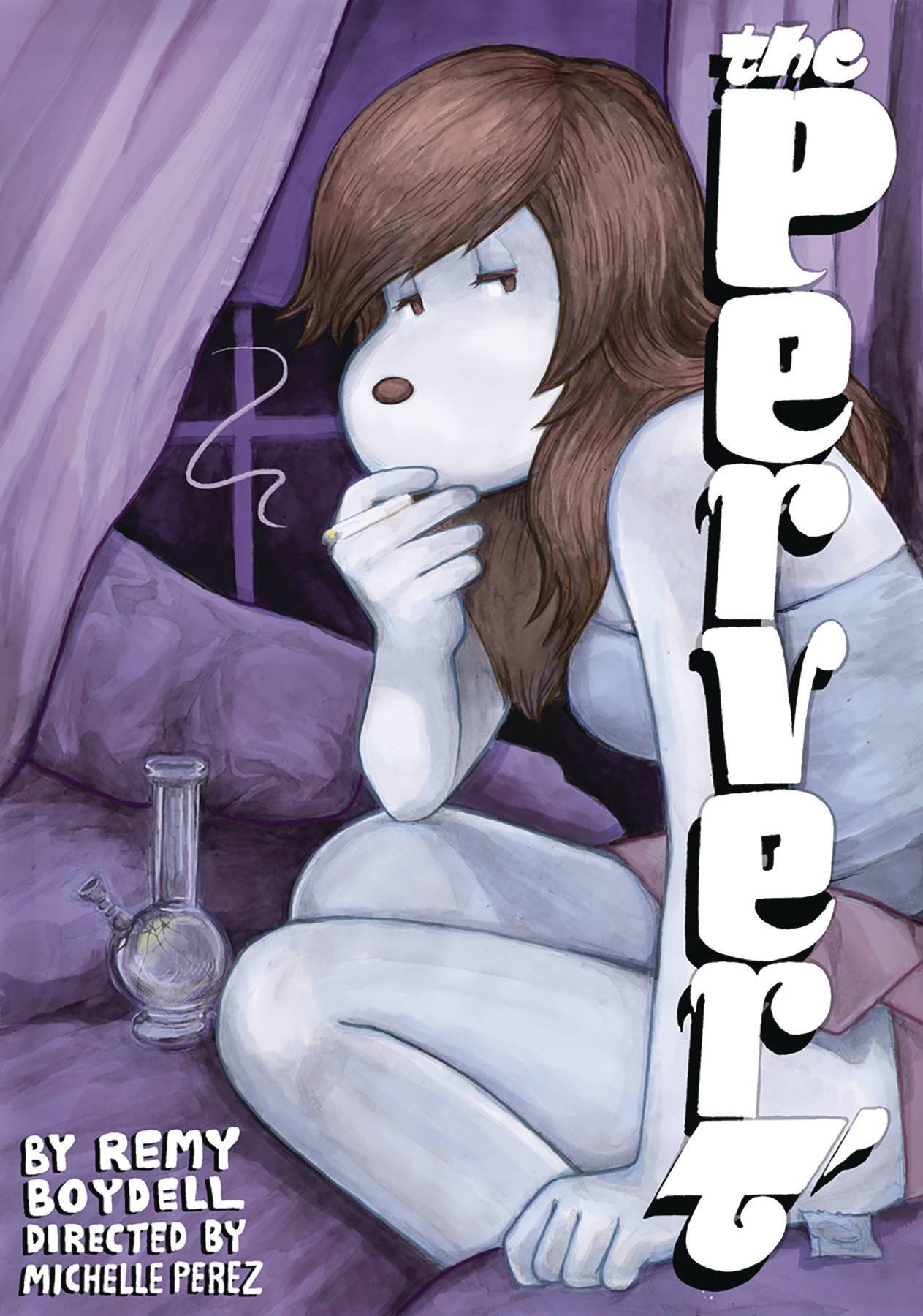 What it's about: Perez and Boydell's story is told as a series of vignettes drawn in a deceptively simple watercolor style. The story features a young trans woman doing sex work in Seattle, struggling to survive in a dangerous and stressful environment. At first refusing to work as anything other than a woman, she eventually gives in and passes as a rent boy when money gets tight. There's hope to be found as well, but nothing comes easy in this powerful work.
Why you should read it: The Pervert is the explicit sexual journey of a transgender woman and prostitute, through anthropomorphic cartoon animals. It's easy and shallow to dismiss this book as merely perverted, like the ironic and self-deprecating title. Because it is not base, but rather seeks to enlighten and explore the tangled web of gender, sexuality, perversion, prostitution, and how the reality of these conflict with social mores
"Everything, even if it hurts. I'd do it again in a heartbeat."
Gender and sexuality are fluid and spectral. Perversion is subjective. Prostitution, a complex subject and ancient trade, exists for people who need it—for employment, for companionship. Many of the individual vignettes are quite affecting, and the landscape splash pages which serve as chapter breaks are gorgeous. Although dark and extremely explicit, if you have any interest in reading about sexuality, transgenderism, or prostitution, check this out.
You can buy the book here.
The Handsome Girl & Her Beautiful Boy
by B.T. Gottfred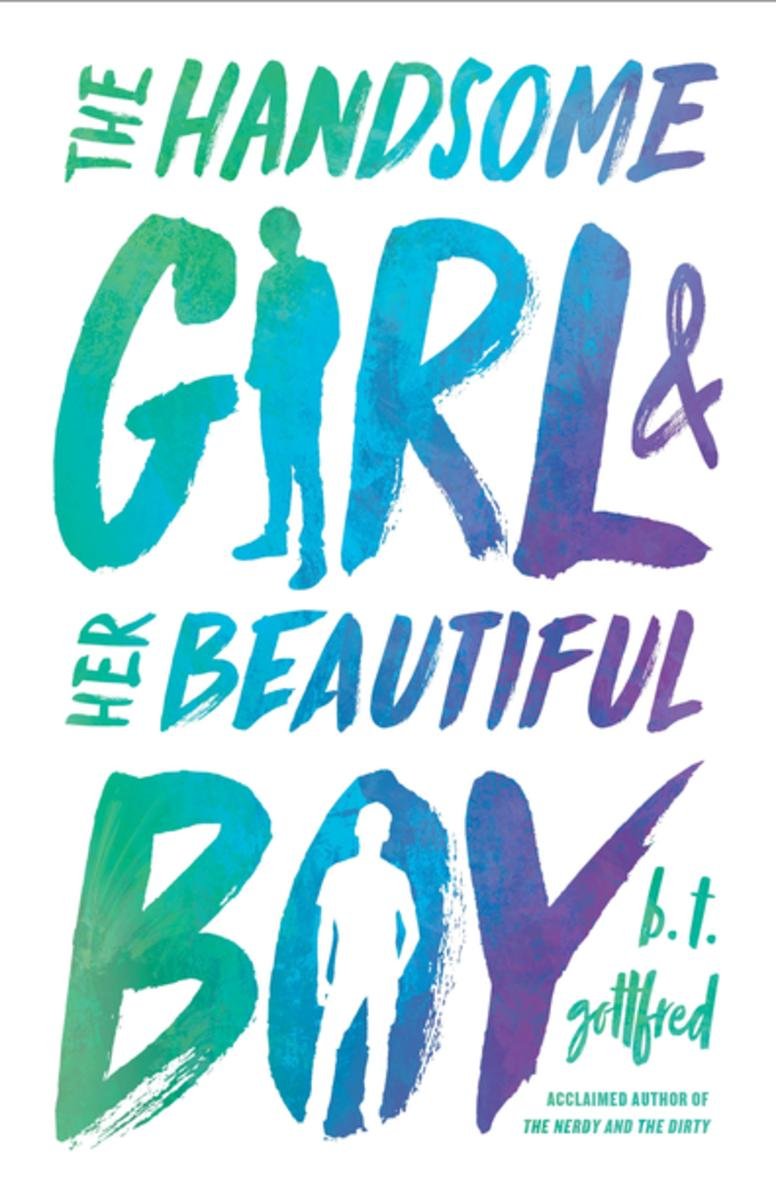 What it's about: Everyone assumes that Zee is a lesbian. Her classmates, her gym buddies, even her so-called best friend. So many people think that Zee likes girls, even Zee is starting to wonder. Could they be onto something?
Everyone assumes that Art is gay. They take one look at his nice clothes and his pretty face and think: well, obviously.
But there's more to Zee and Art than anyone realizes. When Art first meets Zee, he knows he's found someone special--someone magical. Zee may not be able to see that magic in herself, but Art is bound and determined to show it to her.
What develops is a powerful connection between two people who are beautiful in all the ways they've been told are strange. As they explore their own complexities in gender, sexuality, and identity, they fall for the complexities they find in each other. With his trademark frankness, B.T. Gottfred delves inside both characters' heads in this story about love and living authentically.
Why you should read it: The Handsome Girl & Her Beautiful Boy is a novel that powerfully illustrates that it's foolish to expect or ask people to behave in a certain way just because of their sex. This book is packing with surprise and surprisingly touching messages, delivered through frank and funny narratives. In addition to gender discourse, this book had lots of family drama, that makes you think about a lot of issues.
"Everyone assumes that Zee is a lesbian. Her classmates, her gym buddies, even her so-called best friend. So many people think that Zee likes girls, even Zee is starting to wonder. "
Just as the story isn't necessarily only one kind of story, Art and Zee aren't only one thing. We are watching two kids figure out who they are without having to put a label on it. This is about the non-binary kids who defy labels in order to be their most authentic selves. The Handsome Girl and Her Beautiful Boy is different and original and extraordinary. It is eccentric. It is a discourse that we all need to be having.

You can buy the book here.
There are many brilliant books that were released this month, and even though many of them could not make their way onto this list, there are some that you should look into. Some other notable books that were released this month are The Perfect Mother by Aimee Molloy and The Death of Mrs. Westaway by Ruth Ware.

Happy reading.