This Woman Celebrated Her Rainbow Baby after Six Miscarriages with a Stunning Photoshoot
Kevin got in touch with photographer JoAnn Marrero in August, when his wife Jessica became pregnant with their second child. Jessica had suffered six miscarriages and faced a lot of fertility issues earlier, which made this pregnancy special for the couple. To celebrate their rainbow baby, they requested JoAnn for a rainbow-themed photoshoot, and the result is truly spectacular!
Rainbow babies are named as such because, just like actual rainbows, they come after a period of struggle and difficulty, represented by storms.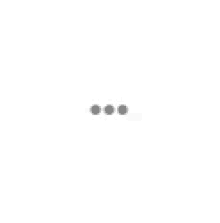 Vagabomb reached out to JoAnn to find out more about this stunning image. This is what she had to share:
"In August, Jess' husband Kevin asked me to do their maternity session. Four years ago, when they were expecting with their first child Corbin, the photographer who did their maternity session unfortunately never delivered their photos, so they had no professional portraits to document Jess' pregnancy. Jess wanted something rainbow-inspired because of the many fertility struggles she and Kevin had encountered, and so I knew I had to do something extra special for her family. My vision for part of their session was to create our own rainbow with colourful smoke bombs."
She collaborated with her mentor, Mary Malone, and together they organised this shoot. She said, "In the end, our final portrait was nothing short of perfection in our eyes and very emotional for all of us. We are incredibly proud and honoured to be a part of such special moments."
The image is property of JoAnn Marrero and has been reprinted with permission.