This Delhi Bride Wore No Makeup on Her Wedding Day and Looked Absolutely Breathtaking
Avantika Singh is unlike most brides you would come across these days. And what sets her apart is the fact that she barely wore any makeup on her wedding day. Avantika wanted to her wedding day to be special, just like any other bride, but she was sure she wanted it to be her way.  
Featured on WeddingWire India and photographed by Tuhina Chopra Photoworks, Avantika made her wedding special by adding a personal touch to everything. She was involved in planning all aspects of the wedding but ensured that she finished all the work a month before her wedding day, so she was not stressing about deadlines.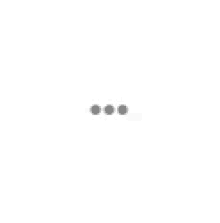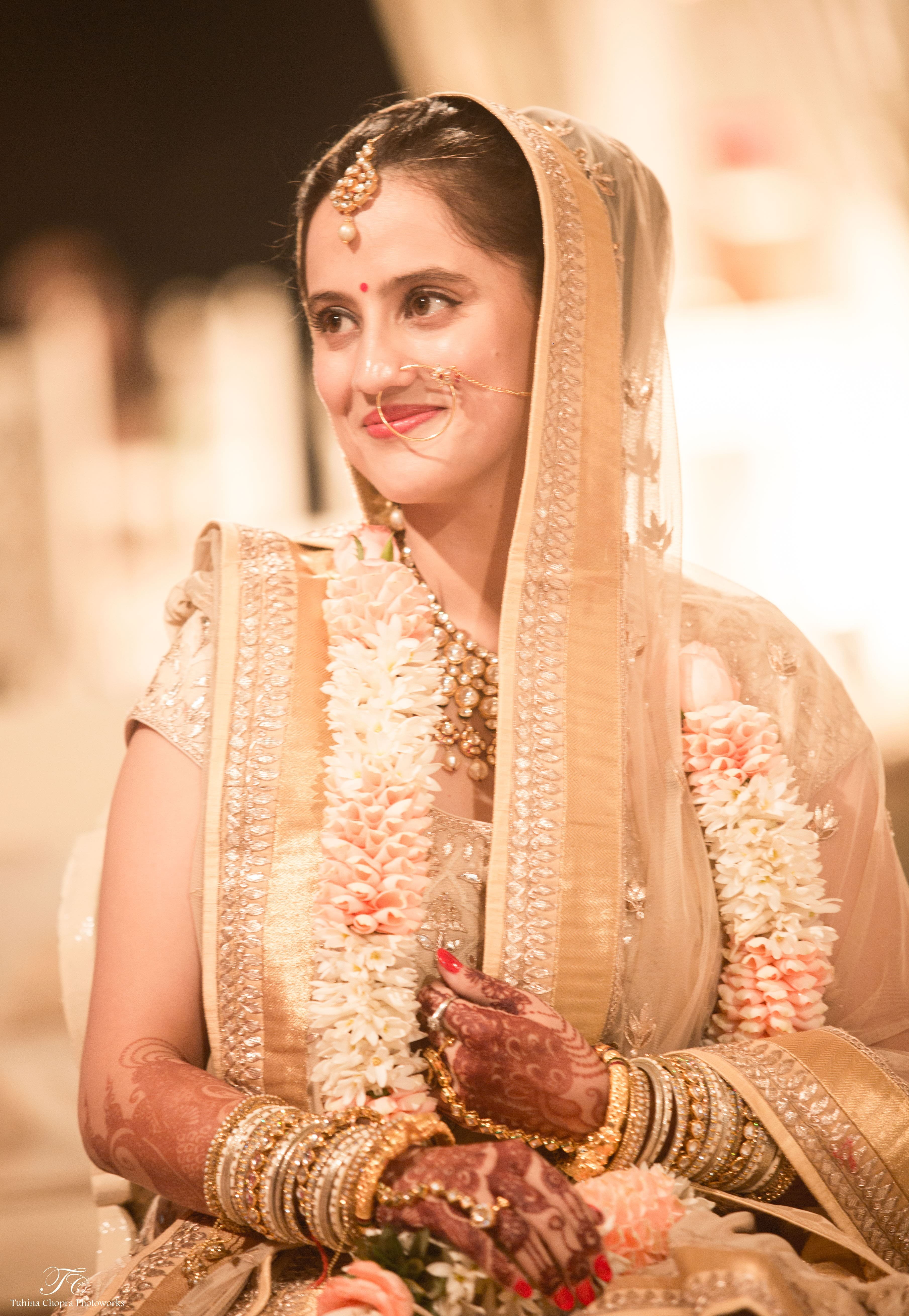 "I started work on my wedding seven months prior to the D-day. I wanted to cherish my time as a bride-to-be with my close ones, relax and look my best for the functions. I did not want to look worn out, so I set deadlines and finished all my work a month before my wedding," she told WeddingWire India.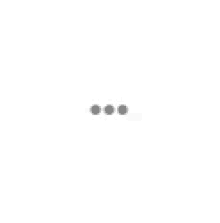 Avantika, who has never worn makeup, wanted to stay true to herself on her wedding day as well. Instead of going for a professional makeup artist, she asked her friend to put on some eyeliner and lip gloss for her. The entire look took 20 minutes.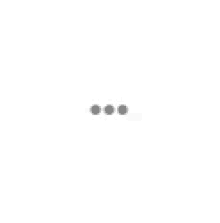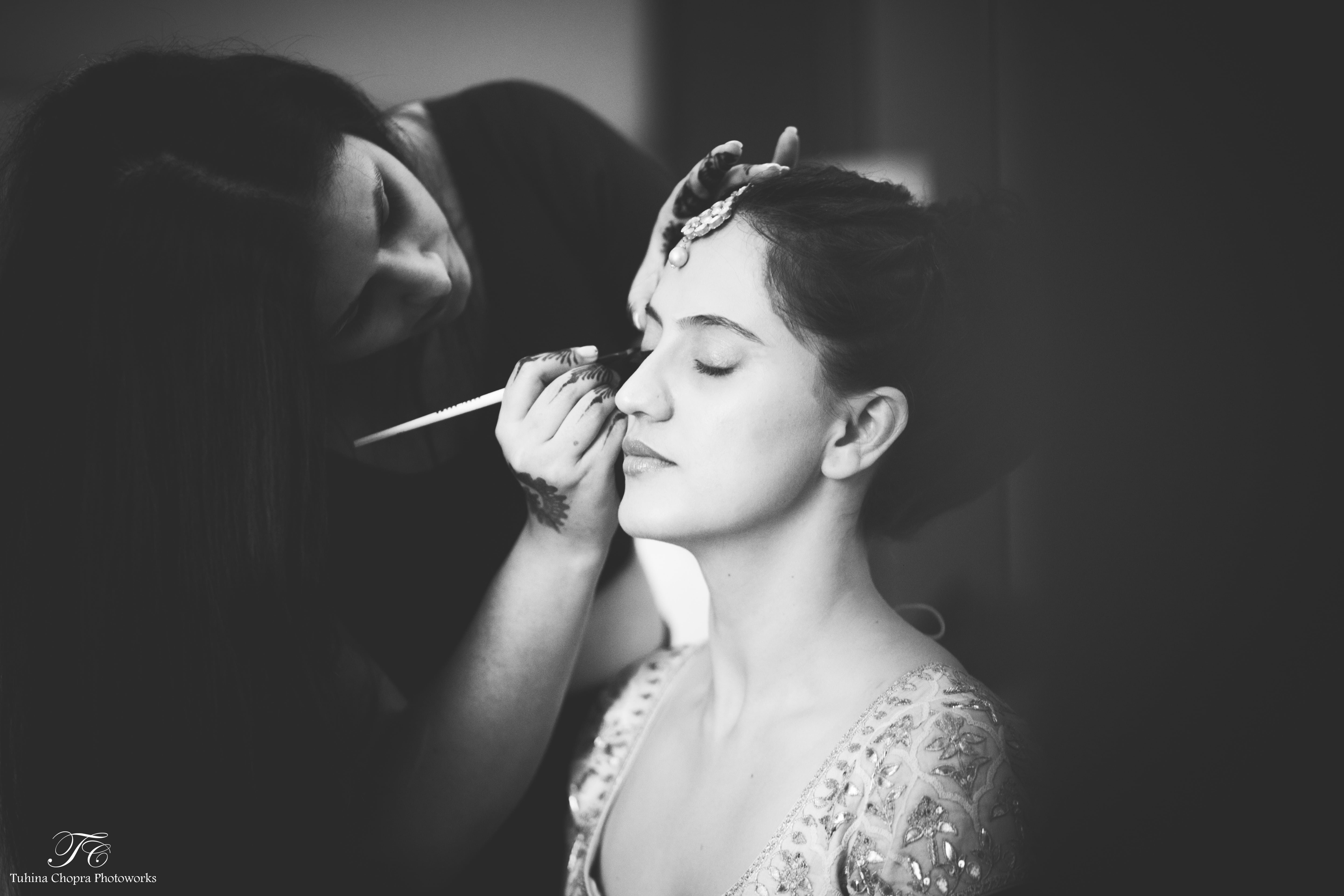 To get the perfect wedding glow, without any makeup, Avantika followed a strict skincare regime and a healthy diet in the months leading up to the wedding. In fact, she has been a firm believer in eating healthy and taking good care of your skin.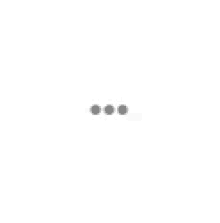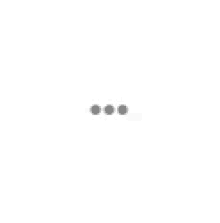 With Indian wedding customs changing slowly to actually let the bride and groom enjoy the big day, brides like Avantika are doing what they want and feel comfortable with, instead of following typical trends.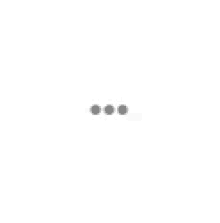 She kept her entire look minimal, which many brides are doing recently. Wearing a beautiful ivory Anita Dongre lehenga and the barely-there makeup, Avantika truly enjoyed the day the way she wanted to.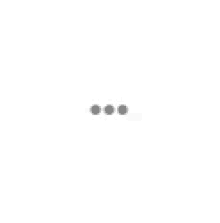 If you are someone who likes to stay away from heavy makeup or overly glamorous outfits, getting that perfect wedding look can seem like a challenge. But with a range of minimalist wedding wear taking centre stage, and the option to go with minimal makeup, you can breathe a sigh of relief.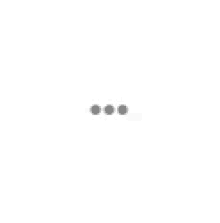 Speaking to WeddingWire India , Avantika said, "I have never worn make-up in my life and I wanted to ensure the same for my wedding because I didn't want to look like someone else on the most important day of my life. My reasons are simple, I just don't get the idea of layering your face with harmful chemicals." 
It's amazing to see brides like Avantika celebrating their wedding day exactly how they want, and actually enjoying it. 
All photos belong to WeddingWire India and Tuhina Chopra Photoworks and have been published with their permission.