The Story of Ruchi Sanghvi, the Woman Who Was Facebook's First Female Engineer
While women in tech is not a new phenomenon now, it's always heartening to read about the women who have been pioneers in the field. Ruchi Sanghvi, the first female engineer to be hired by Facebook, is one such inspiring woman.
Sanghvi started working with Facebook in 2005 and was one of the primary developers of Facebook's News Feed feature. She was also involved in the product strategy for Facebook Platform, a feature that allowed third party developers to build apps on the social networking site, and Facebook Connect, which enabled Facebook users to link their accounts to almost any other website.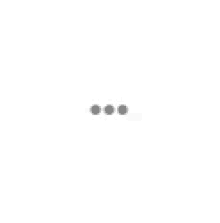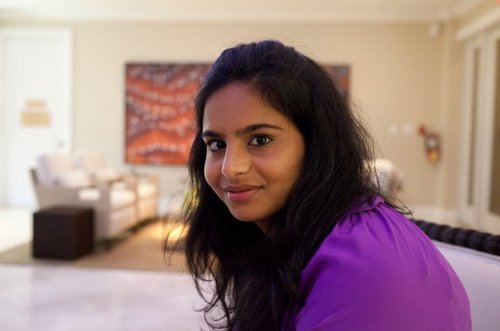 When Sanghvi joined Facebook, it wasn't the giant that it is now. In fact, it wasn't even her first choice. In an interview to BBC, she says that her friend recommended Facebook to her when she was looking for jobs after graduating from Carnegie Mellon University. 
"I didn't know much about them. I didn't even know that they had moved to California. I thought they were still in Boston working out of Harvard dorm rooms."
She was one of the few who witnessed the website's meteoric rise in the years to come.
"When I started out in Facebook, it had only 20 people. I saw it grow to a thousand employees and from five million users to over a billion users. I saw it evolve from a service that served college students to one that served the world."
Sanghvi was one of only five female students in her engineering class of 150, so she was prepared to be in a minority at Facebook as well, as she told Mint in an interview.
"Unlike other industries, technology is more forgiving as it is completely based on meritocracy. Being a female, I had to do a lot of behaviour adjustments, and in my case I got more aggressive. I am not afraid to ask questions or ask for things. I was always raising my hand, asking for opportunities and am very opinionated. And there were times when people call you stupid, but it's all a part of a steep learning curve. The flip side is while I was doing this, I did not realize that there was a negative perception associated with it. My reputation in the industry is that of a very opinionated and aggressive person. Which is not who I really am. I just happen to be a woman who is aggressive and vocal."
But things are changing now, according to Sanghvi. In an interview to Wired, she said that there is now a demand for women executives and engineers.
"It's not okay to have an executive team without a woman. There is a demand for women board executives, which you didn't see five to six to seven years ago. It wasn't as welcome. There's a demand for women engineers. Every single company has a concentrated effort to recruit women engineers, not just because they want to even out the ratio but because women engineers actually make the work environment better."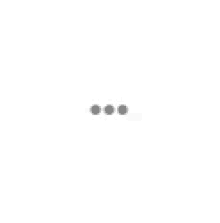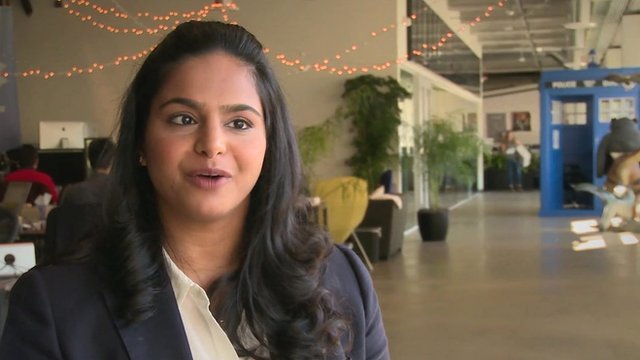 After five years, Ruchi Sanghvi left Facebook to start her own venture in 2010. She started Cove, a collaboration software startup, with her husband, Aditya Agarwal, who had also worked at Facebook with her.
"The journey from employee to entrepreneur was a complex and taxing one for an immigrant like me...When I started Cove, I spoke to three immigration lawyers who gave me a long checklist of things to do before my company could hire immigrants."
In February 2012, Cove was bought by Dropbox and Sanghvi and her husband joined the company.
While Sanghvi became the Vice President of Operations and other functions at Dropbox, her husband was the Vice President of Engineering. In October 2016, he was promoted to the position of Chief Technology Officer at Dropbox. Sanghvi left the company in 2013 but still holds an advisory role.
Now, Sanghvi is an advisor and investor in several Silicon Valley companies and is also on Paytm's board of directors. She is also an active campaigner for immigration reform in the US and is one of the founders of FWD.us, a lobbying group in Silicon Valley which promotes education, newer technology, and better immigration procedures.
"Silicon Valley is a very idealistic society. So

FWD.us

is a mission to step down from the idealistic world and do some real work. The mission is to boost the knowledge economy. Immigration is only one part of it, the other part of it is to figure out bipartisan policies to help include STEM (Science, Technology, Engineering and Mathematics) studies in the education system."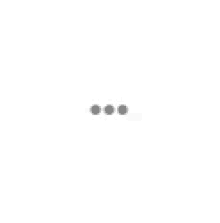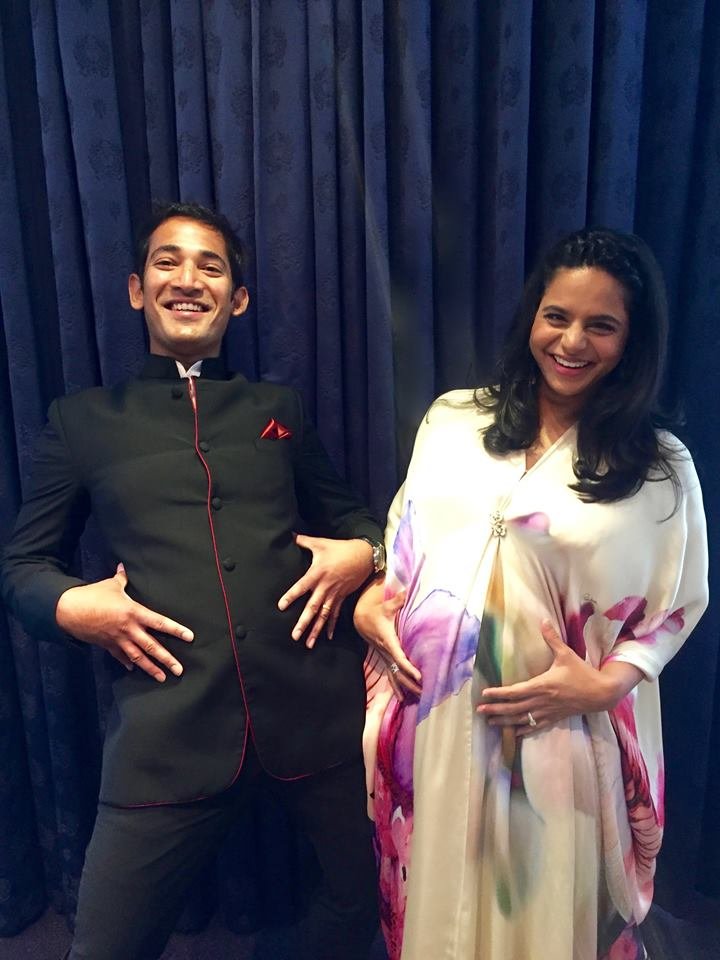 Sanghvi has not only been inspiring in her professional life but has also set examples in her personal life. When she and her husband announced in July 2016 that they were expecting their first child, Sanghvi went a step further and talked about her miscarriage and how difficult it had been for her to get pregnant.
"We had a miscarriage, tried IUI and ultimately conceived via IVF. It was a difficult and emotional time. I was embarrassed to speak to anyone about it thinking that there was something wrong with me or that we were doing something wrong. As we opened up to our friends, we realized many of them or someone they knew had been through similar journeys. It wasn't as uncommon as we expected...Aditya and I were not sure whether to share our story more widely because this is still a taboo subject. But we realized that by sharing our story we could give other couples hope, encourage them to seek out help, talk more openly and lean on friends, family and each other."
Their son, Avyan, is now six months old.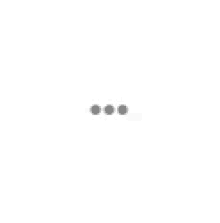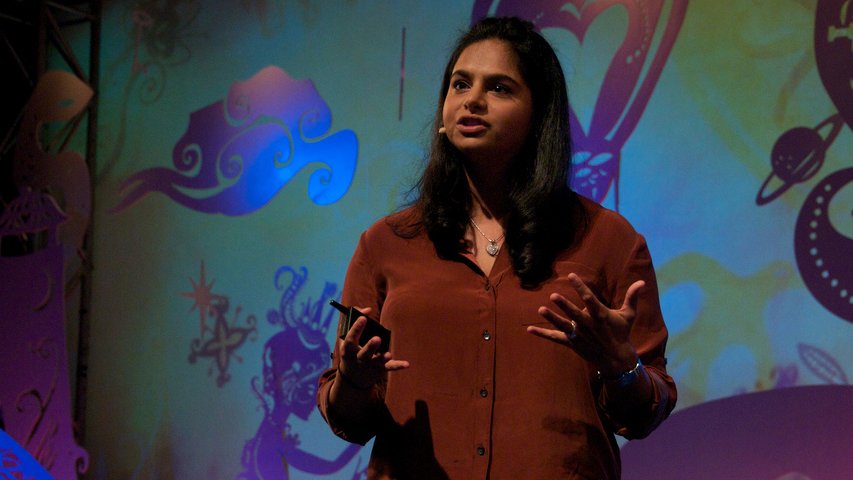 Sanghvi hadn't plotted to become the global icon that she is today but she had been a go-getter from the beginning, when her father told her, according to an interview in Femina, that his heavy machinery business in Pune was "a man's world."
"I wanted to take over my dad's business as a child just because he said it is a man's world. Instead of being crushed by what he told me, it made me even more determined to prove him wrong. So I took all my decisions, like studying electrical and computer engineering in college, with the main objective of taking over his business."
She may have taken over more than her father's business but Ruchi Sanghvi shows no signs of stopping. We hope she continues to inspire ambitious women, especially in India, to overcome every obstacle to achieve their dream.