The CBFC Has Seen Befikre, and given It a U/A Certificate: Ranveer Singh
Ranveer Singh and Vaani Kapoor's Befikre, which is all set to release on December 9, has been given a U/A certificate by the Censor Board. Indian Express spoke to Singh about the film, the certification, and more. Excerpts: 
On the U/A certificate 
"They (CBFC) have seen the movie, and we also got a U/A certificate. We have got the certificate in our hands. We are very happy. Iss film ka jo dil hai woh desi hai. And if you go to see the vision of filmmaker Aditya Chopra itself, in his very first song that he released Labon ka Karobaar, it's an attempt to show a kiss in a very different way," he said.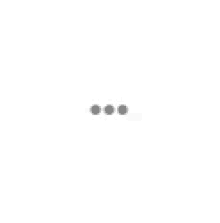 He added, "No one will be offended after watching this movie. Sometimes when you go with your kids and the kiss comes, you hide your face or feel awkward. Nothing of that sort will happen in this film."
"I think the Censor Board has also aligned to the fact that in our film a kiss is shown with a same kind of warmth as a hug. We are happy that we got this certificate and it is a family film. And I would just say that everyone should go and watch this happy film," he added.