Have You Seen the Spectacular Bioluminescent Waves in Mumbai Yet?
They say that a holiday to Maldives is not complete if you haven't witnessed the famous sparkling blue lights on the beaches. But for people like us who can't travel that far, Mumbai offers the same spectacular sight. Earlier this week, this stunning phenomenon was spotted, for the second time this year, on Mumbai's Juhu Beach.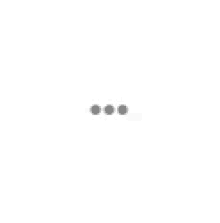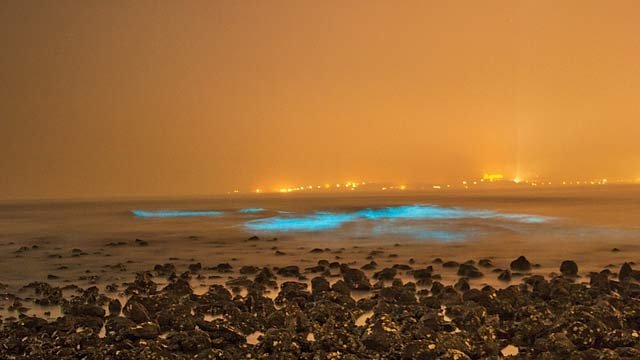 The blue waves were spotted for the first time in Mumbai in January this year by students Abir Jain, Nilesh Mane and Sayli Bhalekar. Talking to the media, the students said that when Sayli sent a video to them, they realised she was not playing a prank and decided to go to the beach. "Wherever we placed our feet, the surrounding area started glowing. It was like watching an animation film," Abir and Nilesh said.
Bioluminescence is a beautiful phenomenon caused by phytoplanktons, tiny organisms about 0.55 mm in size. When they wash up on the shore, a protein called luciferase is activated. This triggers a chemical reaction causing the blue lights. Capturing photographic evidence of these blue lights turned out to be far from easy.
"This was the most difficult thing as it was not possible to spot the glow from the road due to the lights. Hence, we had to move towards the Danda side, which was dark and we could see the bioluminescence clearly. I waded chest-deep in water and after making several changes to the settings on my DSLR camera, we were able to click the images," Nilesh said in January.
"They have a tail-like structure called flagella that produces light when disturbed, stressed or in high-pollution levels and will give a light flash lasting a fraction of a second," the zoology students said.
This time, their professor, Parvish Pandya, spotted the waves. National Geographic reports that some travellers also saw the waves on the night of November 17. According to Pandya, the phenomenon will last for a few nights, and he suggests going to Juhu Beach after 9pm to spot the bioluminescent waves.