#VagabombTalks: Rolling Stone Deputy Editor, and Musician, Nirmika Singh On Her Artistic Bent and Life Choices
Nirmika Singh believes in the power of words. Raised in a literary family – both her parents are poets – Singh is quick to remark on her affinity for all things linguistic. "I think Hindi is dying a creative death. There aren't a lot of singer-songwriters who perform in Hindi, even fewer who are women," she says. The 28-year-old's love of language is evident, both when you listen to her songwriting, or read her work as Deputy Editor of Rolling Stone India.
She's been toiling at various levels of the music industry for almost a decade, structuring a unique sound and style that is now blossoming. After nearly three years of performing with pop/reggae outfit, Nirmika & The Few Good Men, she has now released her first album as a solo artist. It's been a roller-coaster ride for this honey-voiced musician, but she believes that she's better for it. With her upcoming EP Jhoothe, a three-track collection of Hindi folk-pop, the singer-songwriter creates a world that is a juxtaposition of lightness and darkness, and invites you to play in both. It's a concise, catchy songwriting approach. It's unsurprising for an artist whose list of musical heroes include the likes of Ella Fitzgerald, Norah Jones, and Jimi Hendrix.
Vagabomb spoke to Singh, as she geared up for a five-city India tour to promote her new album.
On how she balances her music making with her music writing
Well, I've been doing this balancing act since college. It's hectic, but I like to be a little miserable. I can't imagine my life without writing, and doing music at the same time. There have been phases where I've thought I should give up music, or concentrate more on writing. It's always been a tussle but I've realised that I can't give up either of these things. Also, I need a stable career to be able to fund all of the things I do musically. There's no way I'd be able to invest the kind of money that is required for mastering, designers, etc. without it. In fact, Anurag Tagat had done a story a few years ago which talked about that: why some indie artists are able to propel their careers forward while others are left behind. A lot of it depends on people having a net to fall back on, or moneyed families, or are able to pursue it because things are easier for them. But, eventually, they are two sides of the same coin. I'm writing about music during the day, then I go back home and write music. Being a writer, and one that only focuses on music, gives me a slightly privileged position because I'm always in the thick of things. But because I have a full-time job, it sometimes becomes an excuse for me to not push myself hard enough with my music. I'm hard on myself to make every hour count. I don't want to give gyaan, but I think anyone can do it if they're really focused. 
On the possibility of a conflict of interest
I keep my identity as a musician very, very separate from my identity as a writer. I think one of my assets as a writer is that I know about music, because I also make music myself. I don't believe that people think I've been biased – most of my friends are also musicians and if I've been to a gig and not liked it, I haven't been afraid to diss them. I think that's something they encourage because as a journalist you have to be objective. I actually feel pressured to be more critical of artists that people know I'm friends with.
On the very candid nature of her EP
I think the more you can expose of yourself and your weakness, the better it is. It took me a few years to be able to write like that, and I'm actually really proud that I've been able to be that true to myself and to bring that truthfulness and honesty to the songwriting.
On being one of the few singer-songwriters in India to perform in Hindi
It is not really conscious. I wouldn't have been able to be this honest with my music had I started with just English. Writing in Hindi has allowed me to bring certain sincerity or honestly. It's like coming full circle. We often don't like to use it with our peers, it's why I perform in Hindi now. It's who I am, and where I come from.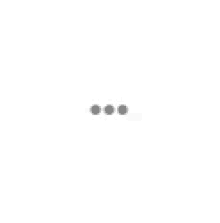 On upcoming collaborations
I would love to work with someone whose lyric writing I love – like Swanand Kirkire, or musicians like Vasu Dixit from Swarathma. There's so many, but I think it would take a little while for me to prepare myself to be deserving of collaboration.
Listen to some of her songs here:
Nirmika will be performing in the following cities over the coming weekend:
City: Hyderabad
Date: February 25, 2016
Venue: TBC
Time: 9 pm onwards
***
City: Bangalore
Date: February 26, 2016
Venue: Indigo Live Bar
Time: 9 pm onwards
Feature image credit: Roycin D'souza