Popular Delhi-Based Food Portal Promotes Sexist Image Which You Just Can't Ignore
A popular Delhi-based 'food curation' portal, Food Talk India --which prides itself on being "a crowd sourced online platform where users can share culinary adventures, post food and restaurant reviews and discover new places and food to eat, in real time,"-- shared a dumb sexist picture, on their Instagram handle and Facebook page , of what it means to be married in an arranged set-up, rather than for love, and we nearly barfed in their face when we saw it.
Please have a look: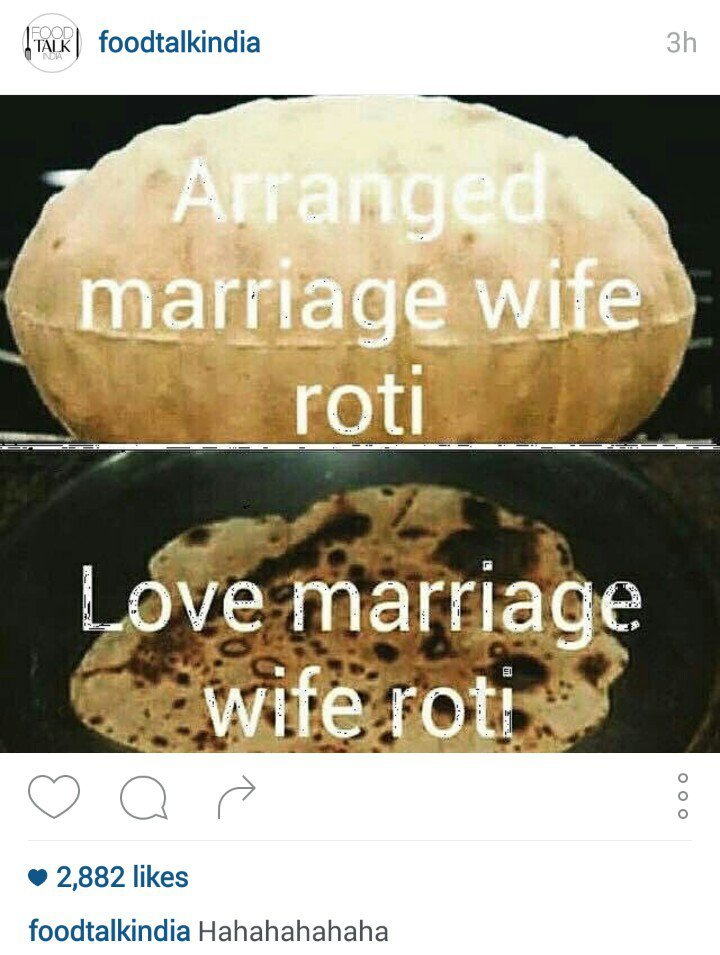 Before we 'hahahaha' all over this, and take it all in "good humour," and maybe follow their Facebook and Insta account, let's please put our heads together and read between the lines, just to take a wee bit offence to it, like we do as good sanskaari Indians to every other inconsequential shit. Because, as harmless as this nose-booger looks, it is not.
Apart from being the stimulus that Ekta Kapoor needs to produce another ineffectual K serial, a picture like this posted on the social media handle of a company run by 'young millennials' trying to change the entrepreneurship scene in the country, one investor and food reviewer at a time, is plain stupid.
Just like the response one of the founders of this company, a dude called Shuchir Suri , posted when someone pulled him up for this gimmick.
Oh, here it is, reply from stupid: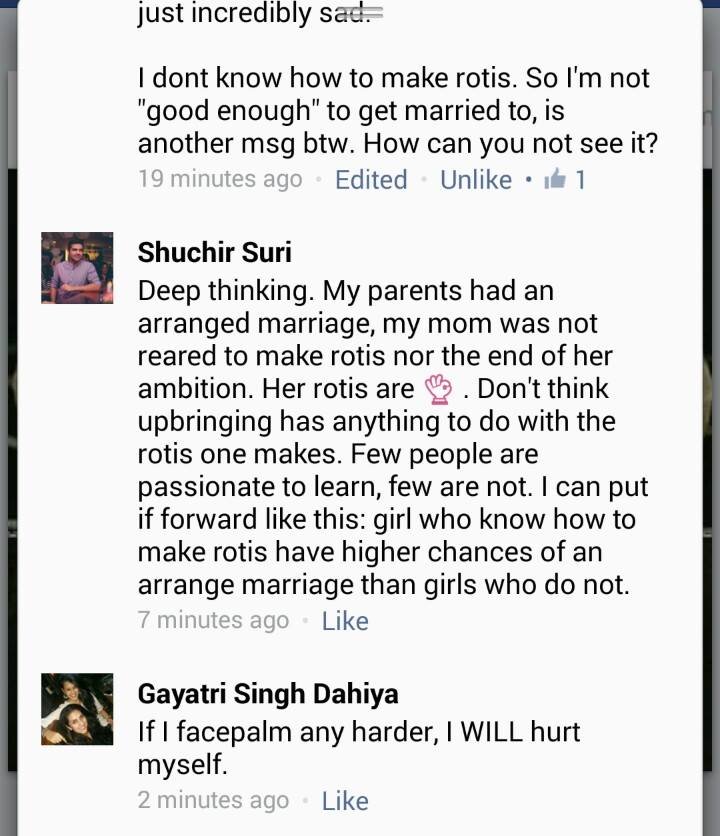 Because, let's face it, life is all about whose roti is rounder than whose when it comes to 'us women,' right? I mean, as much as we encourage our betis to study a little, live a little, be reckless and be stupid (but only very little), our lives boil down to only one thing: impressing our loved ones with the shape and size of our gol chapattis . So much 'hahahahaha,' I tell you.
Fucking morons.