It's about Standing up for Who You Are: Surveen Chawla on Feminism and Female Friendships
Surveen Chawla was last seen in Leena Yadav's Parched, along with two other powerhouse performers, Tannishtha Chatterjee and Radhika Apte. In a recent interview with Hindustan Times, she opened up about competition among female actors, female friendships, and feminism.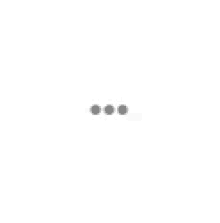 On feminism
"I'm somebody who has had only male friends all my life, but after Parched, that's not the case. Even when two female co-stars work together, it's about connecting at a human level. Feminism is not about putting men down or stamping them under your feet. It's standing up for who you are–unapologetically and unabashedly, and letting people respect your independent individual choice."
On the pressures to outperform other female leads
"We were three women in one film and it would not have been possible if any one of us was missing. There's no question of competition, rather we gave each other a lending hand."
On the solid bond she formed with her Parched co-actors
"In the process of working hard to make a great film, we ended up becoming really close and thick friends. Even though we don't speak for months, we start off a conversation and end up sharing our deepest secrets, all the ups and downs that we have had in the months that we have not spoken."
H/T: Hindustan Times