Meet the Filmmaker Who Is Finally Making People Talk about Why Mumbai Hates Its Single Women
Shikha Makan first moved to Mumbai in 2006. An ad filmmaker, she was excited about starting a new phase of her career in the hub of her industry. Like all Bombay stories, hers also began with a crazy house hunt. Initially, Shikha struggled with finding a house and, later, keeping it, because no flat owner was okay with her late work hours.
At first, Shikha assumed it was just her career choice that made life so difficult, but after spending close to 10 years in the city, and interacting with women from all professions, she realised that there was no justification for Mumbai's issues with its single women. She decided to prove that with her new documentary, Bachelor Girls.
Vagabomb spoke to the filmmaker, who shared stories that ranged from stupid to scary, starting with her own experience. 
Back in 2006, Shikha struggled with a creepy, bordering on stalker-y, watchman at her first house in the city. She shared, "On one of these nights, the guard stopped me at 2am, simply because I was being accompanied by a male colleague. I had to get the colleague because I was scared of the watchman in the first place. This man, at 2am, called the building chairman, who started screaming at me, accusing me of running a sex racket! They told me they'll take me to the police and, since I didn't know better at the time, I started crying and pleading in front of them."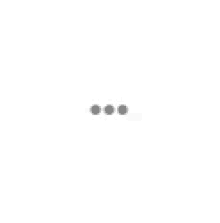 They told us we had to leave the house within 24 hours. It was such a serious allegation that my father had to fly in the next morning. Ironically, as soon as my dad entered the picture, the chairman's lips were sealed. He had no voice in front of this strong male figure, because his patriarchal strength wouldn't work on him the way it would work on me. I eventually did leave the building, but this incident has stayed with me."
Shikha started working on the film two years ago, for which she spoke to women from across the city. She said, "For the film, I spoke to upwardly mobile women, who were all working and independent, because essentially that's the woman I am and that's the voice I wanted to present. My biggest problem is that even though we all know that severe bias exists within the Mumbai housing sector, there is no dialogue about it at all."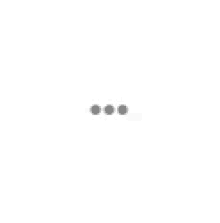 The stories in the film reveal just how deep-rooted this problem is. Shikha adds, "Women talk about this problem internally, but the moment we try to have a conversation about this with someone who is from Bombay, they get super defensive. They're so busy defending the liberal Bombay image, that they refuse to acknowledge the phenomenon. It amazes me to see 'locals' fight back because they think we're trying to defame their city."
The stories in the film show how women across ages and backgrounds have had to adjust to the system. "So you'll wear a suit, not shorts, when you go to meet a house owner. You'll take your brother and father along, and not resist when the owner talks to them and not to you. This is not to say that single men don't face similar problems. But, at least, they're not asked questions like, 'Who's responsible for you?' There is no character analysis there," Shikha added.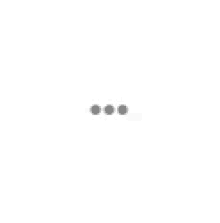 Bachelor Girls had its first screening in Mumbai on Tuesday, which was attended by Kalki Koechlin and Elle magazine's editor, Aishwarya Subramanyam. Both of them have also shared their stories in the film, and Shikha laughs, "Imagine if a person like Kalki Koechlin can't get a flat in Mumbai, what chance do we have? She's easily the most liked actor right now, but like she says, 'They want to click selfies with you but not give you their flat.'"
Shikha is hoping to bring the movie to Delhi and other metros soon because, like she says, Bombay is just a metaphor in this situation. "I know now that this is not just a Mumbai thing. It's a much bigger problem, which resonates with women across the country. If the situation is so bad in Mumbai, I can't imagine what's going on in the rest of the country."
You can follow the Bachelor Girls Facebook page to know about their future screenings.