10 Missing Persons Cases That Are Bizarre and Creepy, and Will Make You Want to Stay Home
The world is a dark and scary place, and a lot of things happen that chill us to the bones. What with psychopathic criminals and unsolved murders, we also have to deal with missing persons cases that are just the creepiest. This Reddit thread consists of people discussing the strangest missing persons cases that they have ever heard of, solved as well as unsolved.
If you're one of those optimists who thinks that the world is on track, here are some cases that will make you rethink a lot of things. 
The case of Jaycee Lee Dugard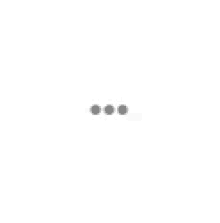 11 year old Jaycee Lee Dugard was kidnapped on her way to school in 1991. A married couple, Phillip Garrido and Nancy Garrido, kidnapped her and kept her in a shed in their backyard for 18 years as a sex slave. During this time her captor, convicted rapist Phillip Garrido, raped Jaycee repeatedly, fed her countless lies, and impregnated her twice; she gave birth to daughters at ages 14 and 17. 
Renamed 'Allissa,' Jaycee spent 18 years in captivity, living in a backyard shack at the home of Garrido and his wife. These kids had never seen the outside world and all they knew were what she was able to teach them with her own limited knowledge. On August 26, 2009, more than 18 years after she was abducted, Jaycee Dugard was reunited with her mother, Terry Probyn, in South Lake Tahoe, California.
The mystery of Maura Murray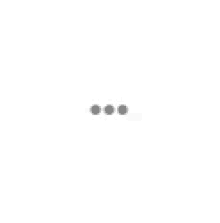 21-year-old Maura Murray lost control of her car and crashed into a snowbank in 2004. A passerby called the police when she told them that she did not need any help. Ten minutes later, when the police arrived, the car was locked and Murray was gone. There were no footprints in the snow, sniffer dogs couldn't get a scent on her, and a heat-seeking helicopter spotted nothing.
After a lot of investigation, it was found that Murray, a straight-A nursing student, had withdrawn $280 from her bank account and emailed her teacher lying about a death in the family. Her cards and phone, a route map to Vermont, and a wine box were found in the back of the car, with red wine splashed on the outside. Back in Murray's dorm room, her belongings were found packed up in boxes.
But despite the leads, detectives made little progress, and there have been no credible sightings of Maura Murray since the night she disappeared.
The Jamie Stice disappearance and murder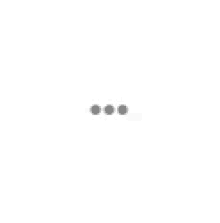 In 2011, Jamie Stice was abducted and killed as her unborn child was cut from her body by a woman she met on Facebook. She put up an ad on Facebook calling for other pregnant women to hang out with and to get advice from. Only one person responded and they became really great friends. They were friends for a couple of months before she suddenly went missing for a week.
One day, someone called the police, to report a woman's body lying on the side of the road, with her guts pulled out and laid in a neat pile. Dental records proved that the body belonged to Jamie Stice, but there was no baby to be seen anywhere. Turns out the 'friend,' Kathy Coy of Morgantown, had cut out her baby and brought it to the hospital claiming to have had the baby in her car. What tipped the authorities off was that instead of a placenta Coy had brought Stice's ovaries instead. Coy had reportedly tried to pass the baby off as her own in order to save her failing marriage.
The Brandon Lawson Case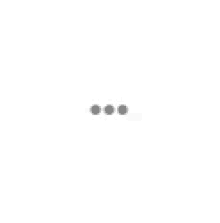 Brandon Lawson was a 26 year old man from San Angelo, Texas. He was an oil field worker and father of four children, with wife Ladessa Lofton. He had a warrant out for his arrest, and after a fight with his girlfriend in 2013, he drove off. However, at around 2 a.m. he called 911 from a field in Texas. In the call it's hard to hear what he says, but he sounds distressed and panicked. The call cuts off, and that was the last he was heard of.
It sounded like said he ran into something, and he mentions he was chased into the woods. He had a felony warrant out for his arrest, so he was more scared of whatever he had encountered than he was of going to jail, because he specifically requested the cops when he called 911, making this disappearance eerier. 
The disappearance of Fred Valentich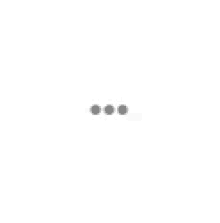 Fred Valentich was a pilot who set off from a Melbourne airport on a training exercise over the Bass Strait, but he never arrived at King Island, which was his destination. However, he radioed in that there was a strange craft following him, and the last piece of communication he had with the radio tower was a metallic scraping sound. 
There are people who said that he was disorientated because he was flying upside down and therefore was seeing the lights from his own craft on the water, but the aircraft he was flying could only fly upside down for a few seconds before stalling. They have never found him or his craft.
The possible murder of the Schulze Family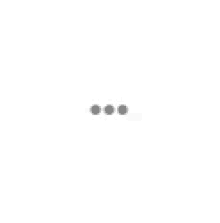 The Schulze Family from Drage in Lower Saxony went missing in 2015. Husband Marco (41), his wife Sylvia (43), and their daughter Miriam (12), went missing from their home in Drage on July 22, 2015. Marco's body was found a week later in the Elbe river, and he had a concrete block attached to his legs with rope.
Sylvia and Miriam, though, remain missing to this day. Their house was emptied of all their personal belongings and the money put in a secure bank account until they find out who will inherit it. Many people believe that either the father killed his wife, daughter, then himself, while others believe that the mother and daughter are still alive.
The Johnny Gosch Tragedy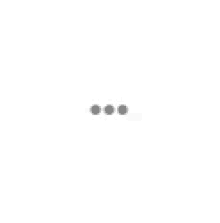 in 1982, a 12-year-old boy disappeared in West Des Moines, Iowa. His name was Johnny Gosch. What transpired that day was the beginning of a worldwide eye-opener to the atrocities of paedophilia and child trafficking in America.
Johnny was kidnapped while he began his morning paper route for the Des Moines Register in West Des Moines, Iowa on September 5, 1982. He was followed until he was out of sight of the others, then snatched by two men who held him down in the back seat of an old Fairmont. About 6 months after Johnny's kidnapping, a woman was approached by a young boy in the parking lot of a convenience store in Oklahoma screaming "I'm Johnny Gosch, I've been kidnapped!" 
He was immediately accosted by two men who grabbed him and were never seen again. 15 years later, Johnny came to visit his mother for a few hours and asked her for help, There were two men with him and he could not stay. Johnny stayed with Noreen for only a few hours, then left before daylight, disappearing into the night to leave his mother with nothing but the secret memory of his visitation.
The disappearance of the lighthouse keepers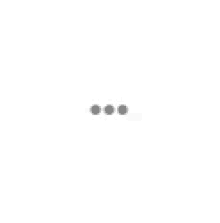 Three lighthouse keepers went missing from a tiny island off Scotland. No one knows what happened but when people came to the island they saw that two of the three raincoats were missing, a meal was left half eaten, and a chair was knocked over on the ground. 
When they checked the diary of one of the lighthouse keepers, it talked about a violent storm and how the other two lighthouse keepers were acting weird. What's creepy is that there never was a storm in that region even though the diary said there was. All three lighthouse keepers were never found. 
The disappearance of Christopher Kerze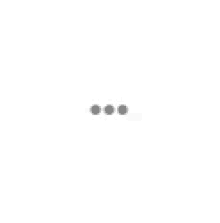 In 1989, at the age of 17, Christopher vanished. The day he disappeared, his family received a mailed letter from Duluth, Minnesota telling his parents that he couldn't explain why he was doing what he was doing.
His van was later found hours away with a note detailing whose it was. He was never found. He had been struggling a bit prior to the events and only took out $200 before disappearing. His van was left at a rest stop outside a heavily wooded area but multiple searches found nothing. They believe he may have hitchhiked to another area.
There is a possibility that he was murdered, took his own life, or got caught up in the homeless lifestyle and is still alive but a vagabond living on the streets.
The curious case of Asha Degree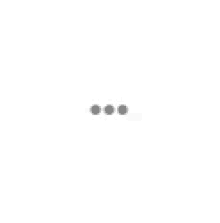 Asha degree, a sheltered nine-year-old girl went missing one fine day. She had a lot of restrictions in her life. There was no computer or internet in the home, and she didn't have a cell phone. Asha's friends were from church or school. No one she interacted with was an "unknown." 
The night of February 13, Asha crept out of bed, dressed, and brought a packed backpack with her as she went into the night. Asha was afraid of storms and dogs, yet that night was pouring cold rain and she was alone with no one to cling to as she usually would when walking past yards with dogs. She was an obedient child who did not break rules. At 3 am drivers on the highway nearby thought they saw a little girl walking in the rain, over a mile from the Degree home. When one driver circled around to check if the child needed help, the child ran off the road into the woods. If this was Asha, it is the last time she was seen alive. 
Candy wrappers, markers, and a hair bow were discovered in a shed back in the woods the child ran into. They belonged to Asha. A year later, during construction, her backpack was discovered buried in the ground wrapped in several plastic bags. She was never seen again. 
So, are you afraid of the dark, rain, and everything else, yet?