Masaba Gupta Designs 'The Hijab Saree' to Encourage Women to Dress However They Want
Designer Masaba Gupta's new line of sarees is beautiful, edgy, and fun. But this collection also has one thing that makes it really stand out: the Hijab saree. In her new collection, Masaba has designed a range of sarees with abstract designs, with some gorgeous chiffon sarees. And one of those sarees was styled by Masaba as one that covers the head like the headscarf. Masaba called the creation "The Hijab Saree," pointing out how many people raised eyebrows at the way she chose to style it and portray it. But for her, it was about being who you are, wearing what you want, and the way you want to. 
"It is celebratory & not a gimmick. I want women to wear a saree, the way they feel best, in keeping with their tradition & their comfort."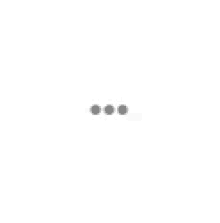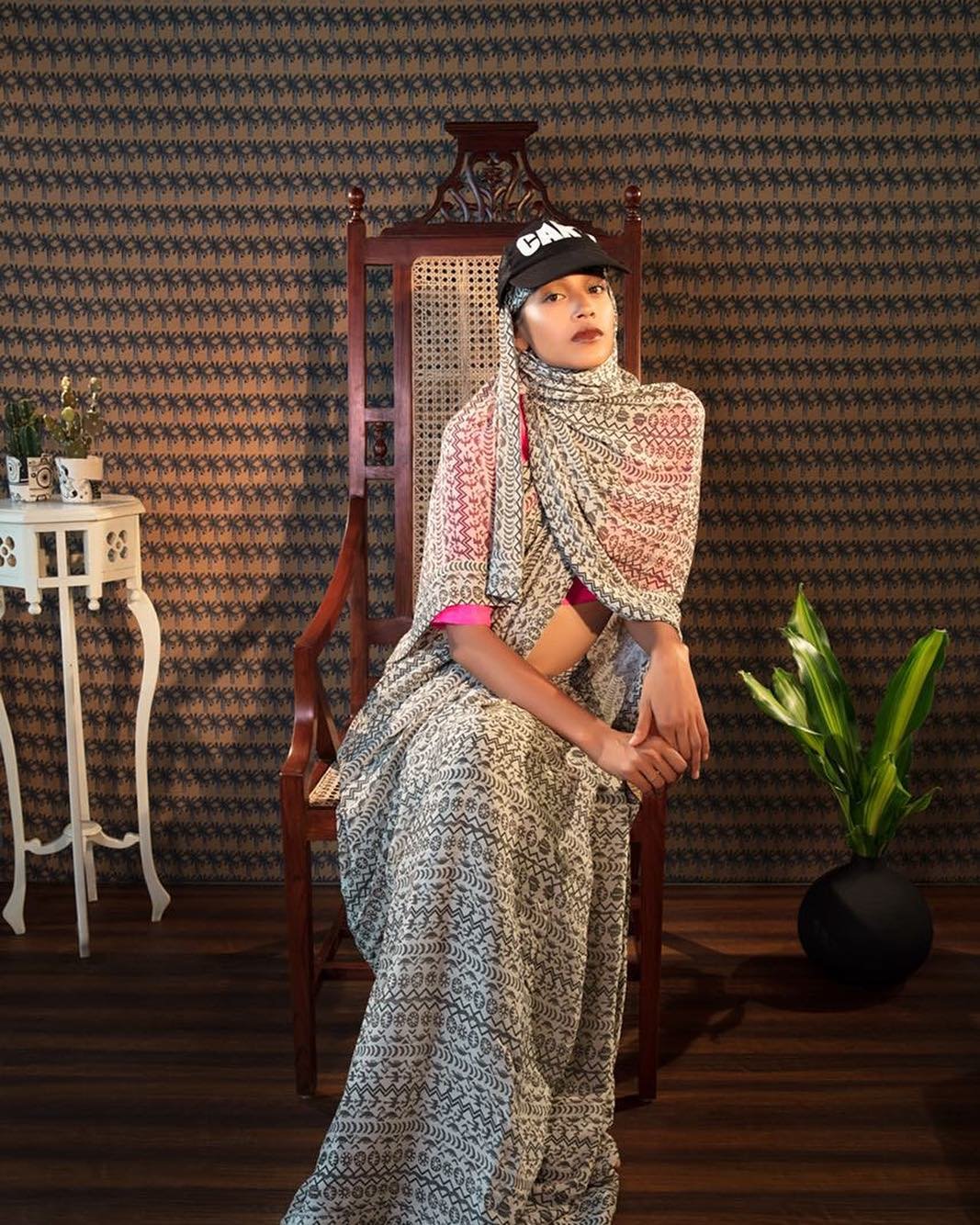 "(I want) Most importantly, for them to not justify, why they chose to wear it the way they do. We must let the world let us be, unapologetically. CAN'T tell me what to wear. Wear what you want, wherever you want. Wherever you are, you can wear it your way. Push back against the people who tell you that you CAN'T.'' - Masaba Gupta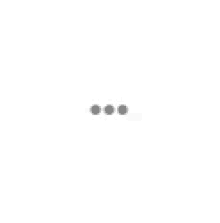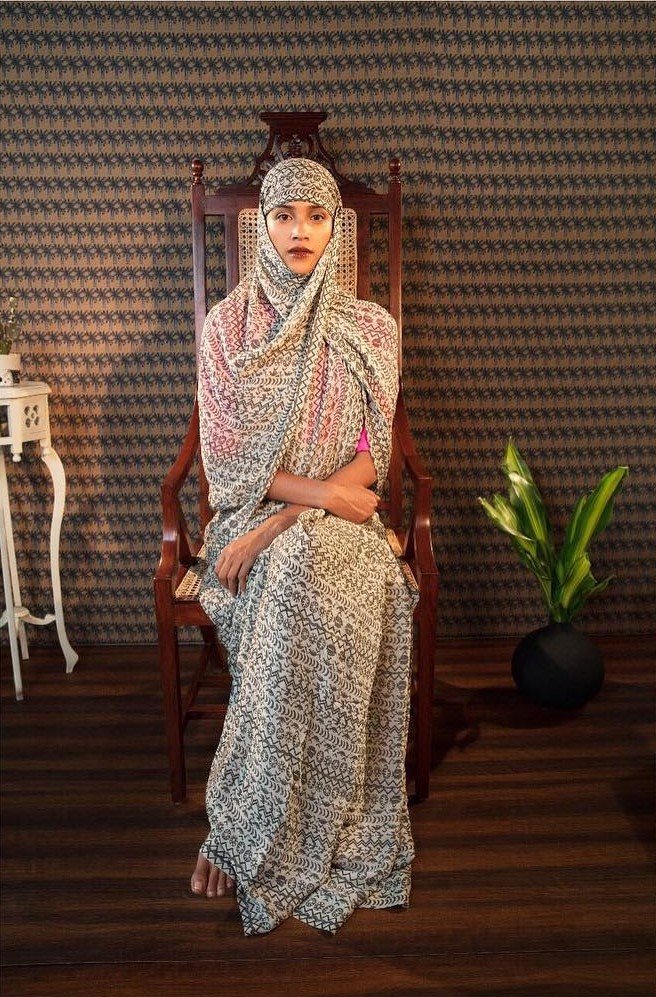 With her design and style, Masaba posed the simple question of what women are allowed to wear and how they are expected to dress. She uses her design to encourage women to push back against this controlling of their bodies and their life.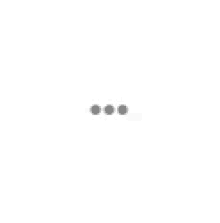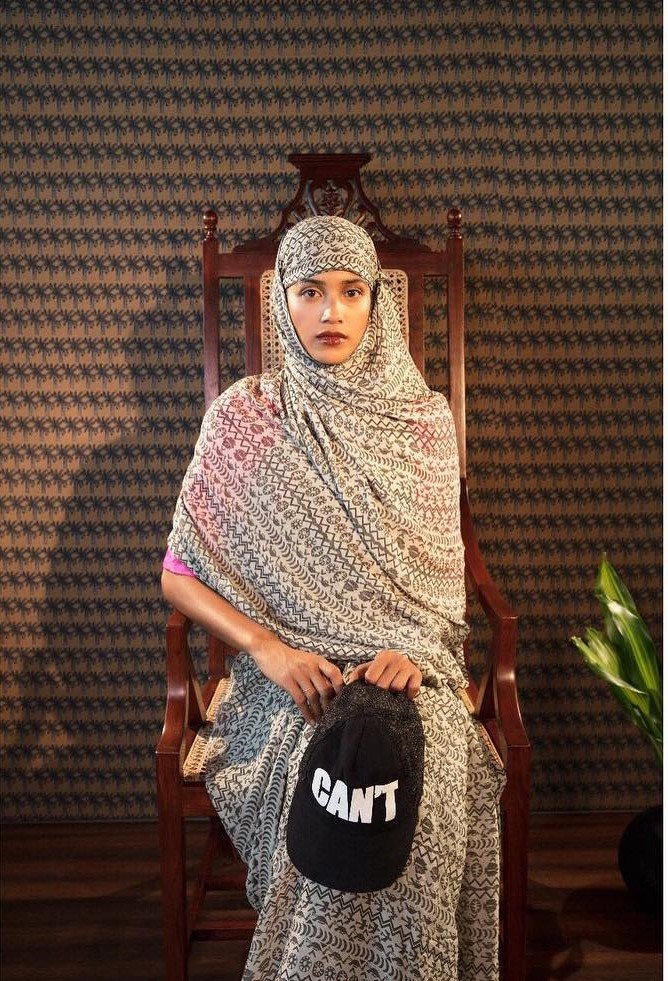 "Can't show skin, Can't not show some skin, Can't win. But we can push back," she said in her Instagram post.
Masaba has always been someone to push the boundaries. She has consistently made statements with the clothes she designs. And with this new line, she is pushing it even more.