Lemon Tree Hotel, Bengaluru under Fire for Horribly Misogynistic Joke on Bathroom Wall
In a world where women cannot walk on streets freely or choose how to dress themselves, some people still think rape jokes are funny. They still think feminism is redundant. They think a platform like ours is about male-bashing and bra-burning, and not actual causes. These people are the kind who do not have a problem with this hateful and misogynistic poster a Facebook user, Anoushka Kapoor, spotted at the Lemon Tree hotel in Bengaluru.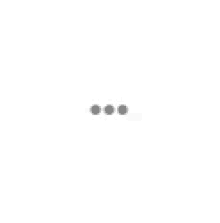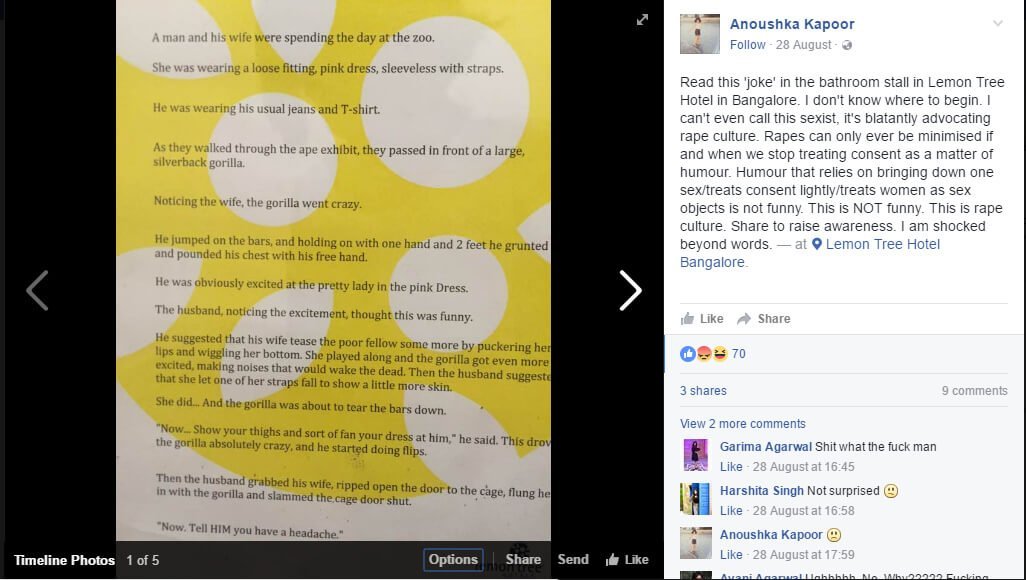 Those who fail to see what is wrong with this "joke," need to think about the fact that it not only blames victims and perpetrates tropes commonly used as a defence for rape culture, but also dehumanises men and compares them to caged wild apes. The allusion to marital rape is just another of the many problematic aspects of this poster. 
This extremely misogynistic poster bases its horrendous ideology on the delusion that rape is a consequence of provocation, perhaps neglecting to note that toddlers also get raped. Kapoor reiterates the fact that pointing out the multitude of flaws in this nonsensical string of words is insulting to feminism, because it is so obviously wrong in every way.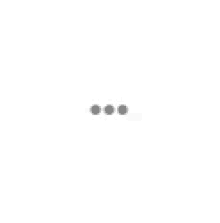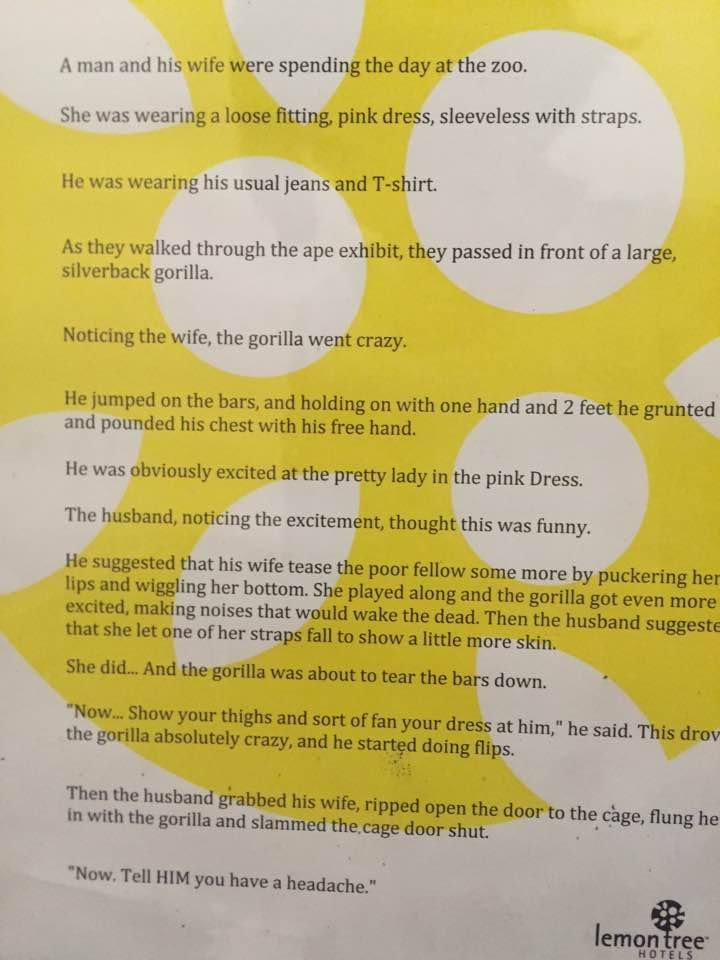 When contacted, the hotel initially withheld any comments on the matter. Later, we received this wondrous response from the Communications team, which our mediocre minds have failed to make sense of:
"Lemon Tree Hotels have a colourful ambience. We have many brand equities-through them our endevour is to bring about freshness and fun.be it the signature lemon fragrance in the public areas, the vibrant stain glass danglers in the lobby or the contemporary canvases made by amatuer artists and the bastar art that we source from the villages of chattisgarh. We do many fun things as well, like having a dog mascot in all hotels. We adopt a dog which the hotel teams look after, feed and enoculate. We even quirkily name him and give him a role. Amongst the fun elements are also our fun mats that are tablemats with fun jokes in the coffee shop and jokes on the wall. These are so placed to bring a smile on the faces of our guests. Sometimes a person may not like a joke. We are continuously looking at the content of our jokes. When such a joke comes to our notice we immediately remove it from our spaces. We are a socially responsible company and our intention is not to mortify anybody of any colour, creed, class or gender."
While the representatives of the chain initially hoped we would be sidetracked by the vibrant stained-glass danglers, dogs, and lemon-scented surroundings which are so important to the hotel, that was not the case. We searched this non-apology for an explanation, but were met with what can only be a very blatant advertisement of the hotel's interiors, in addition to a reiteration of the fact that the hotel seems to find such jokes "fun." To say that their comments completely missed the point of our outrage would be an understatement. Meanwhile, we, the scantily-dressed, gorilla-provoking, consent-asserting women out there, await an actual apology and explanation from Lemon Tree, which takes its 'fun tablemats' more seriously than the sentiments of its female guests.