When Shah Rukh Khan Was, Literally, Ready to Take a Bullet for Karan Johar in 1998
Karan Johar's biography An Unsuitable Boy, which he co-authored with Poonam Saxena, is a refreshingly candid account of Karan's journey from a shy, lonely child to a superstar filmmaker. He's talked about every single aspect of his life with honesty and touched upon topics one would never see celebrities discussing openly. One of them is how he was threatened by the underworld just before his directorial debut, Kuch Kuch Hota Hai released in 1998. The film was clashing with Amitabh Bachchan and Govinda-starrer Bade Miyan Chhote Miyan at the box office, and this was a time when the underworld had a strong hold in Bollywood.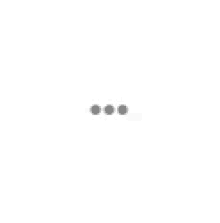 In the book, he says that after his father, Yash Johar, saw the first cut of his film, he wanted to host a premiere for it. He writes, "On Monday, we were writing out the cards, dispatching them through production. My maasi had come to the house to help us. I went down to drop her. My mother was alone at home, even the servants were not there, all of them had gone out. The phone rang. My mother picked it up, and it was a call from the underworld. A man's voice said, 'Your son's wearing a red T-shirt, I can see him right now. And we're going to shoot him if you release this film on Friday.'"
"For some reason, they didn't want the film to be released that Friday; we didn't know why. It was a call from Abu Salem, and my mother was shaking with terror. She put the phone down and ran towards the door. She pressed the lift number, and I was coming up. As I came up those nine floors, she was going through really tough moments. When I reached, she just dragged me to the room and said, 'You have to call the cops. This call has come and they said they're going to shoot you, they don't want you to release your film this Friday...'"
"That evening, my father, Shah Rukh, the cops, Adi, everybody was there. The cops advised us, 'We will protect you but you have to go ahead. You can't show your fear. You have to have the premiere on Thursday.' 
By my mother said, 'What does this mean?' 
We were a simple family. We'd never had the underworld calling us to stop the release of a film. We'd never dreamt that something like this could even happen to us. 
My mother said, 'We don't want all this nonsense.'"
They had the premiere anyway, but Karan was put in a small room with two security guards for his protection. He writes about how he always dreamed about Shammi Kapoor coming out of a car to attend the premiere of his film. His mother knew this, and was very upset that Karan wouldn't get to witness that. She told Shah Rukh Khan about this. 
Karan writes, "Shah Rukh said, 'What nonsense!' He went inside and dragged me out. He said, 'I'm standing here in front of you. Let's see who shoots you. I'm standing right here.'"
"I said, 'No, no, no, my mother was...' He told my mother, 'Nothing's gonna happen. I'm a Pathan. Nothing can happen to me and nothing will happen to your son. He's like my brother. Nothing's gonna happen.'"
Because of that, Karan was able to see his dream come true. However, when he got a standing ovation from his audience at the end of the screening, he didn't get to see that. That night, along with his parents, he flew out of the country because the cops told him that would be safer. They went to London, and missed the initial euphoria around Kuch Kuch Hota Hai.
Feature image source