Is It A Bomb, Is It A Dildo? Ask The Baggage Handlers
During every flight, every passenger's main concern is the safety of their luggage. It doesn't help when we see baggage handlers mercilessly tossing our bags into the baggage hold. At this point, trapped in the cabin above, we resign ourselves to the thought that we will never see our stuff in one piece again. It'll come out in tatters and shreds, if it reaches at all, and no one will give any compensation for the damage. But that doesn't happen all the time. In fact, it happens quite rarely. That's all thanks to the guys who call themselves baggage handlers. Usually, you'll never see them, except if the cargo hold is still being loaded while you're on the plane. It looks like they're throwing them around and not giving a single fuck about the 100 'fragile' stickers you meticulously stuck all over your bags. But they're actually just making good time so that your flight doesn't get delayed. They're not even being as rough as you think. Suitcases aren't so delicate. We lug them around all over, don't we? Also, when the luggage is actually delicate, like a wheelchair or a musical instrument, baggage handlers make sure that they are gentle with it.
Since we don't interact with them at all, a lot of us have lingering questions about the life and job of a baggage handler and why they do what they do with our bags. This ramp agent from Canada hosted an AMA (Ask Me Anything) on Reddit to answer all questions. From how they handle pets to differentiating between a bomb or a dildo, this is a compilation of the best from the Reddit AMA .
There were some pretty logical questions.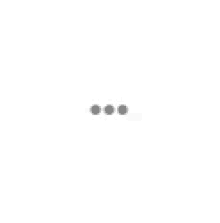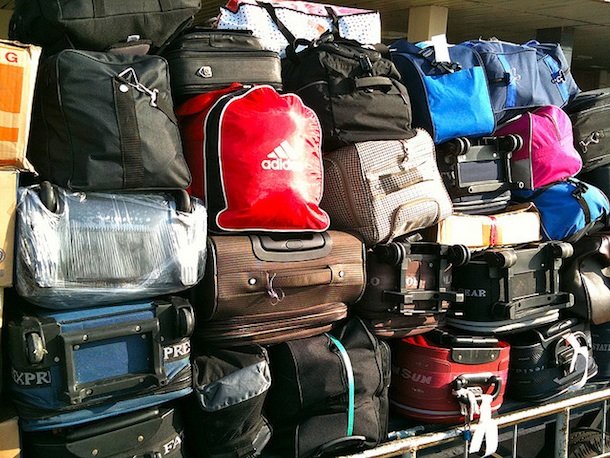 Do you ever just completely run out of room for luggage?
via Desecr8or
Very rare but it happens. If you have a rookie stacking the pit, he might run out of room. But if a load is that heavy, we will get a more experienced employee to do it.
How many times was it a bomb? How many times was it a dildo?
via Waskonator
It's usually a toothbrush but I've seen a few dildos haha. Had a bomb threat a little while back but it just some dude on drugs, scared he was going to miss his plane and thought if he called in a bomb threat, it would delay it... He's in jail.
A lot of times, it looks like you guys are being deliberately rough with the bags. Like, it looks like you're putting a lot of effort and giving them some hang time when tossing them. I get that you can't be overly gentle, but are folks overly rough just because fuck the world?
Well, we have strict time frames. So we have twenty minutes between when we chock the tires and when we put the last bag on the arrivals belt. If we are out of this time frame a lot, we get in shit so we gotta be movin' quick.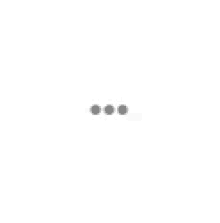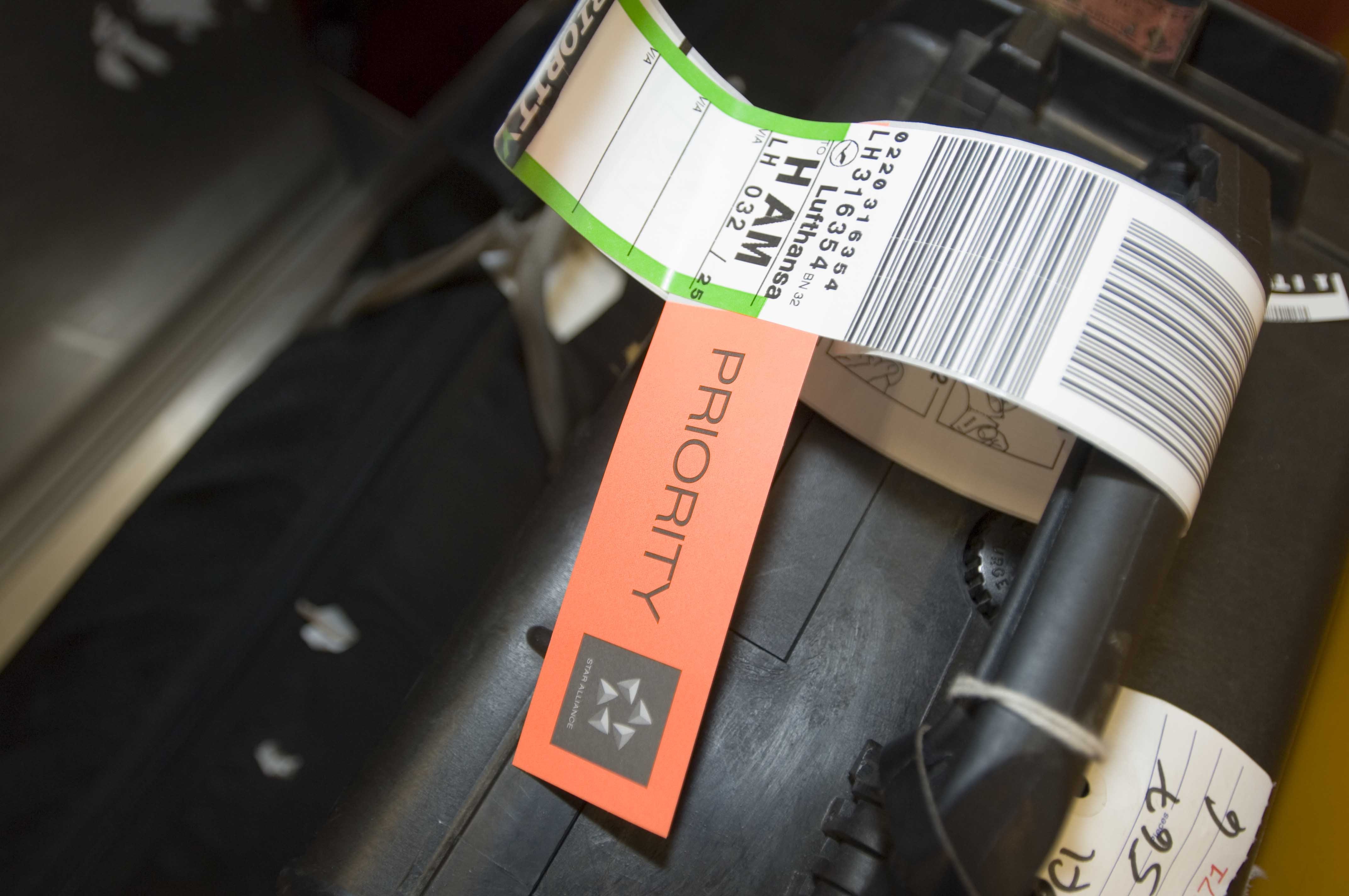 So are connecting bags typically the "First off" a plane? Essentially, if I have a connection, am I more likely to get my bags off the carousel before someone that did not have a connection?
via PM_ME_CABBAGE
Well the cargo hold is separated into 6 compartments. And we know where all the connections will be because we get a load sheet prior. Typically, connecting bags won't get put on the belt, we usually just keep them in the back until the flight unless the passenger requests it. Then we will just hand deliver it to the front counter.
I'm often concerned that a cargo loader won't know what he/she is doing and overload one section of the craft, thus causing a dangerously imbalanced aircraft. Is this an irrational fear, and how do you measure the load you're stacking in there?
via GoldFingerPuppet
Westjet has people that plan the load accordingly before hand and we load the bags exactly where they tell us. After we load them, we call them and confirm weights and everything.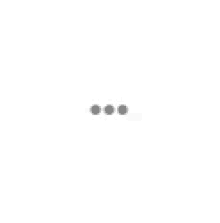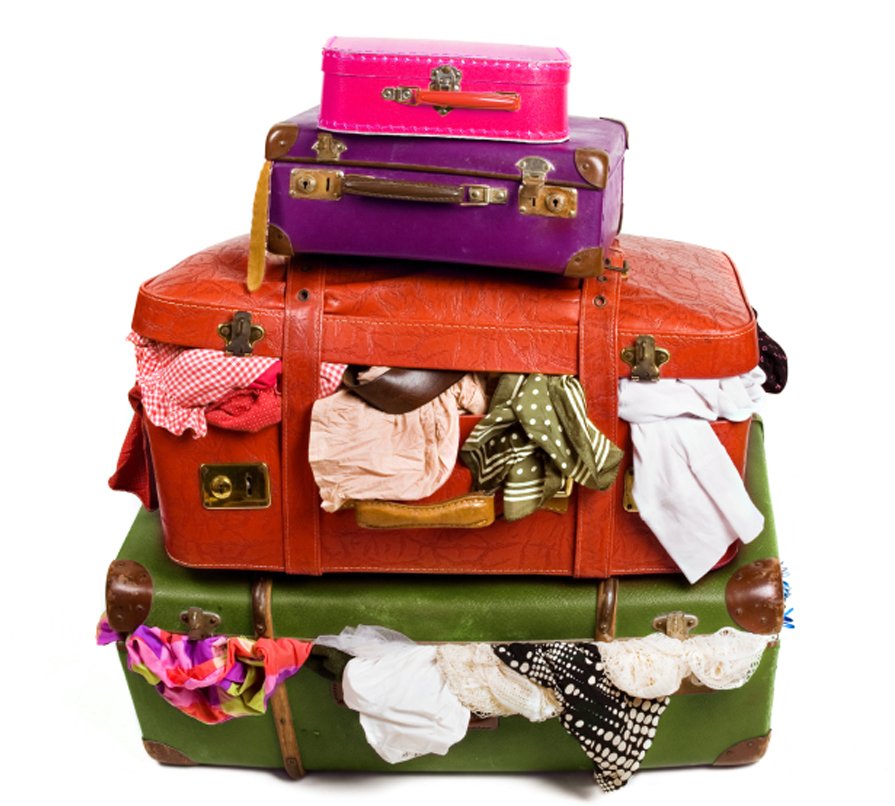 What is your biggest complaint about passengers luggage habits?
via IvyJ
People that over pack their bags. A lot of times people jam so much in their bags that the zipper busts and all their stuff falls out. It's no fun for either party. Lol.
I fly with a bicycle in my luggage, big box full of bike. Does anyone ever care for the "fragile" sign on the box?
Oh, and is oversized luggage, sport equipment like bikes, kayaks or surfboards, a big hassle for you guys?
via Meph248
They aren't too bad considering we took off a pallet with a bunch of mining equipment on it wrapped together that was 850 lbs. We take care of bikes here.
Some were concerned about the fate of their pets on flights.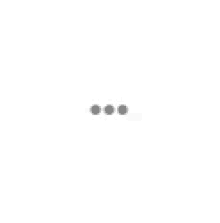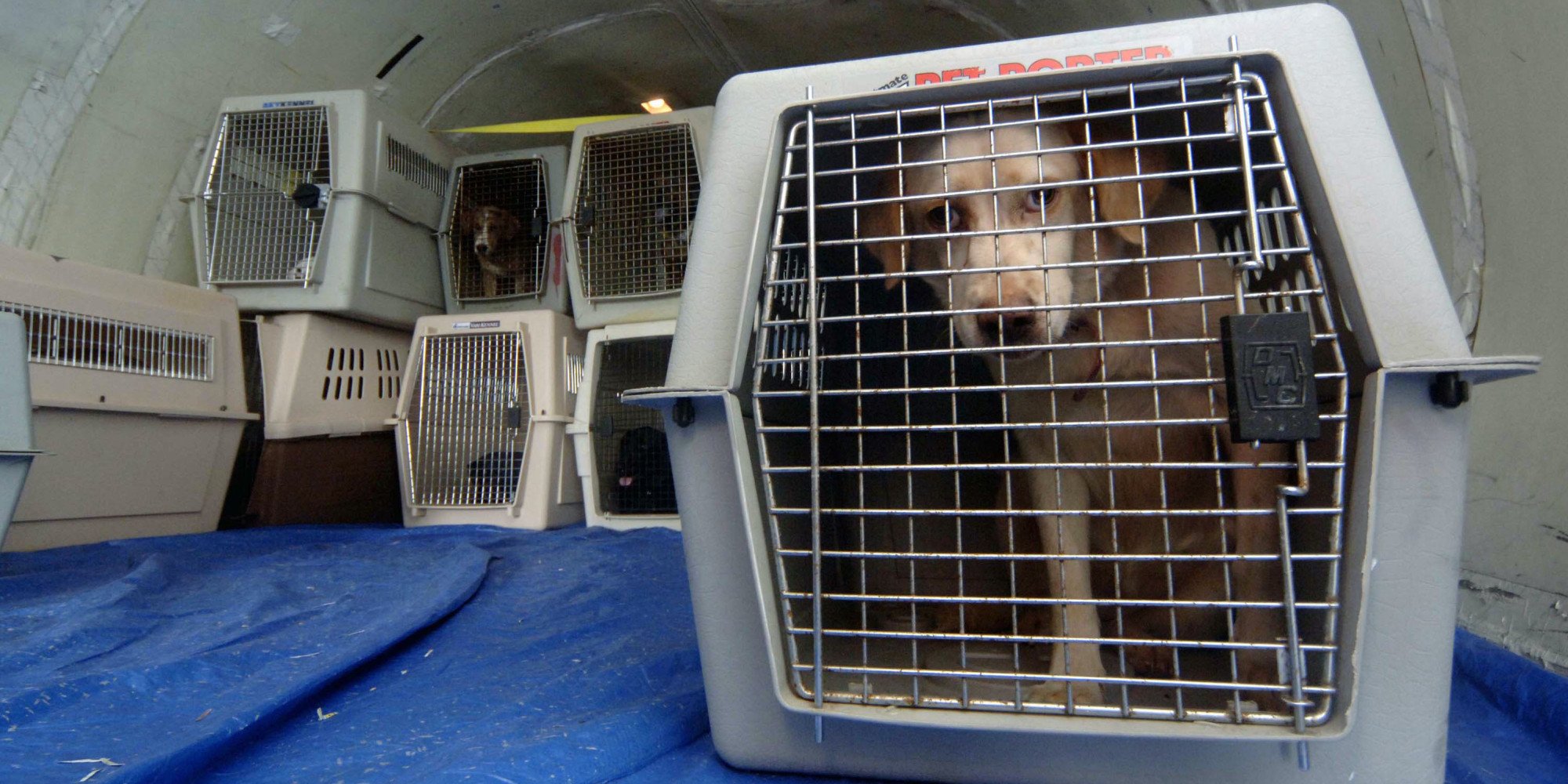 A family friend who has the same job accidentally stored a cat in the baggage compartment and the cat subsequently froze to death during the flight. How easily can this happen? Has it happened to you/any of your colleagues?
via ljnr
You know what, I heard of this happening to a puppy a while back. All animals go into the pit so I don't see how it doesn't happen all the time. The pilots have to be told there is an animal on board though so they may be able to seal the pit better so it doesn't get as cold? Maybe no one told the pilots on that flight.
What's the process like for dogs/animals?
via too_many_mind
We treat them very good. They stay in the bagroom until we load the plane. We bring them directly to the plane and load them first. Then, we give a little slip of paper to the pilot mentioning there is an animal on board.
Others tried to make sure they get on the handlers' good side.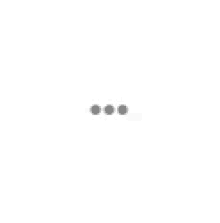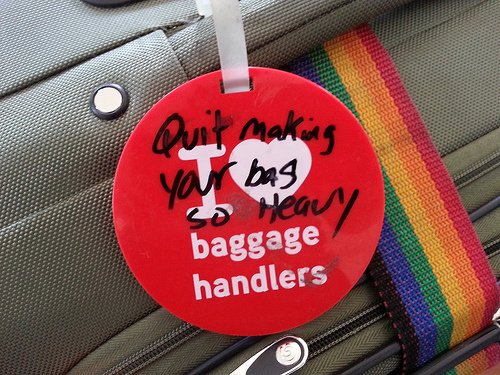 I have a "I heart baggage handlers" tag on my luggage. Is it doing any good?
via jlo80
Actually, yes.
Pilots have their own struggles with ramp agents.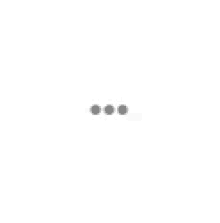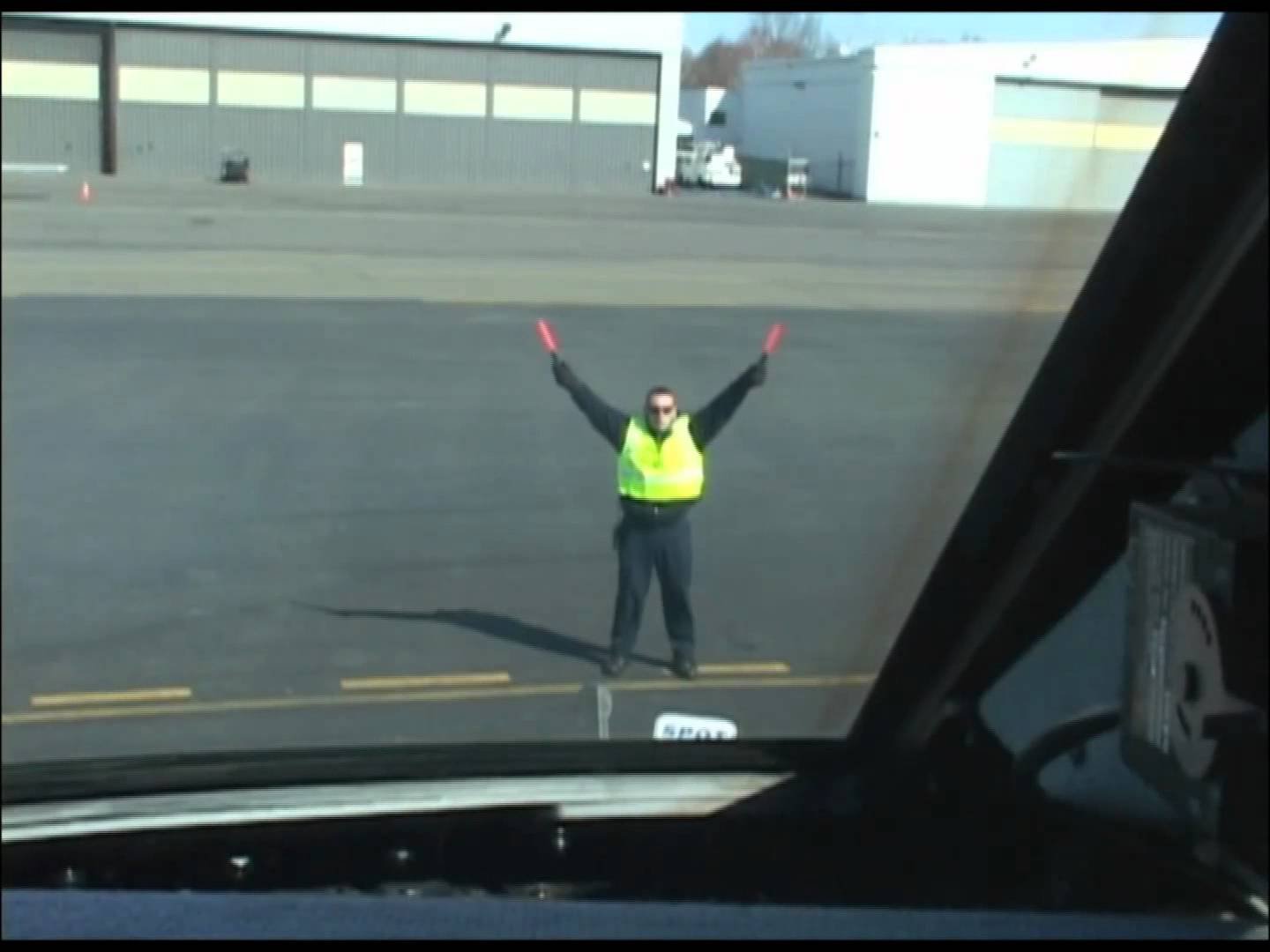 Why do your headsets on the tug NEVER work? Stay dry my friend.
via UberGerbil
Haha dude don't ask me. We hate it just as much as you guys do. Hand signals can only go so far.
Even though it's male dominated right now, that may change soon. Gender equality, FTW.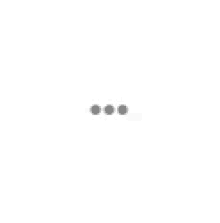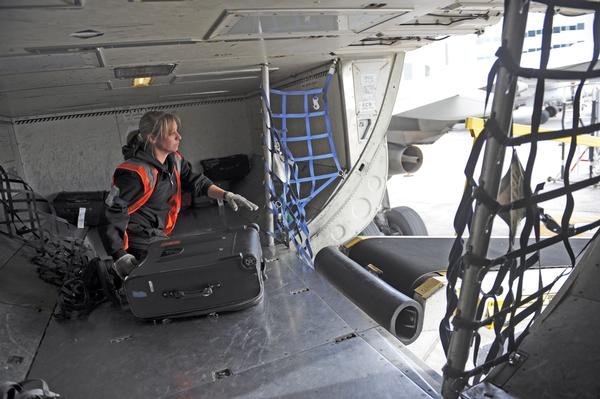 I'm pretty close to getting a job as a ramp agent and I'm a girl. Am I going to die? Lol I was pretty athletic in high school (6 years ago) and I've always wanted to get into the airline industry, and my friend works for a major airline at our airport and I've decided to take the chance and apply! My interview is on Tuesday. Any tips/words of advice for the interview and the job itself?
via sonictea
No way! I've worked with quite a few girls and they have all done great actually. Better than a lot of the guys now that I think of it. Be prepared for profanity though lol. A lot of ramp agents are potty mouths.
Newcomers don't get spared. Just like every other job.
Do you guys ever send the newbies out to get prop-wash? Just wondering how far this joke goes. We also send them looking for 20 feet of flight line.
via OneSchott
Whenever we groom a plane with a new guy, we tell him he has to go out with a plastic bag and get "exhaust samples" and come back and dump it down the toilet. We got two guys to go through with it once. It was all in good fun though.
Your luggage isn't treated like a fairytale princess' dress. At least, he's honest about it.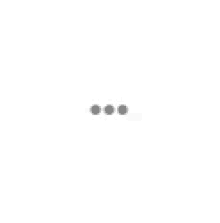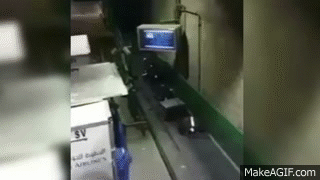 Do you gently place the luggage or toss it all about?
via Jilly_Willy
Honestly, it gets tossed around a bit.
How often do you actually lose luggage??
via Schlewey
Sometimes, a bag will go the wrong destination, unfortunately. Maybe a couple a week.
The job isn't really a walk in the park.
Have you witnessed any serious accidents or close calls?
via tony_nz
My friend tilted a 250lb electric wheelchair upright in the pit and it pinned his throat against the roof and choked him unconscious. It was very scary.
Is it true that all baggage handlers have really strong arms? Do you feel like you just did a hard workout at the end of each shift?
via sirbutthead
Every day, I go home sore and sweaty. It's tough work.
They toss around some humour too.
Have you ever been sucked into a jet engine and emulsified?
via its_casual
Yah I'm pretty much just a red mist.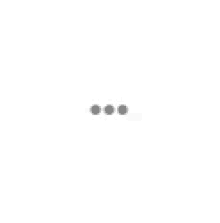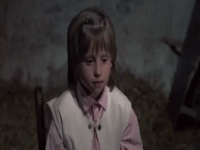 What is the strangest thing you've seen on the job?
via sonsofgondor
I've put some weird stuff on planes. Golden eagle, pygmy owl, goats, pigs, horse semen, etc.
I recently went on a trip and one of my checked bags was opened had a TSA inspection slip in it, along with someone else's pants. Are they your pants?
via WaxFaster
Yes they are.
They also handle misplaced anger pretty well.
Why did you open up my luggage, smash my laptop, steal my things, and then send it back to me?
Sorry, man. Just seemed like a good idea at the time.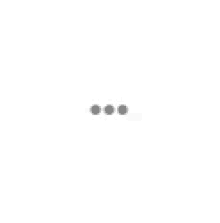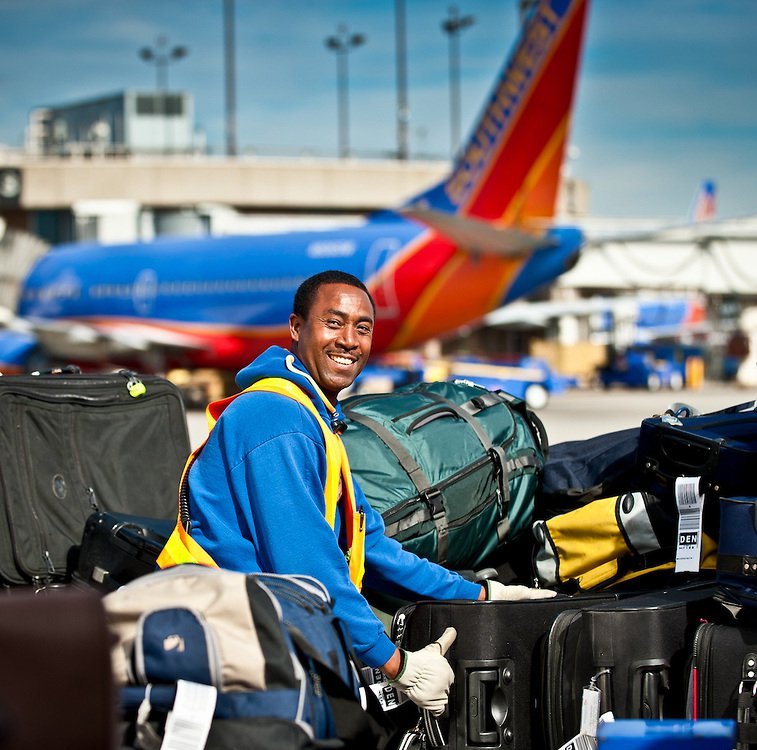 Pack light, avoid putting breakables in your luggage and make the ramp agents' lives a little easier. When your bags arrive on the baggage belt in one piece with their contents intact, you know whom to thank.
Featured Image Source: huffingtonpost.com