15 Interesting Events Across India That Should Be on Your Spring Calendar
While making New Year resolutions this January, I decided to stay away from the 'will-workout-more' and 'will-travel-the-world' cliches. Instead, I'm keeping it simple by resolving to always having something to look forward to. Luckily for me, various event organisers in the country are just as charged, as I am, at the start of the year. Fifteen days into the new year, and they already have some super fun events planned for the first quarter which you ought to bookmark.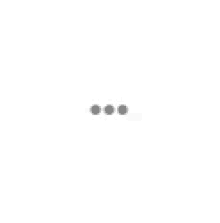 Whether you're a music festival regular, or an amateur artiste looking for some inspiration, a literature lover, or a foodie, there's something for everyone to look forward to. Use this year's long weekends well, and make sure you cover each of these events.
Zee Jaipur Literature Festival
One of the biggest events in the country to make sure you start the year on a literary high. This year's guest lineup features some of our favourite authors, like Ruskin Bond, Stephen Fry, Margaret Atwood, Marlon James, and musicians like Chugge Khan, Karsh Kale, Mrigya, Swarathma, and more. Which basically means lots of books, lots of enriching discussions, and lots of Instagram worthy moments. Jaipur comes alive this week, so be there to experience it.
When: January 21- 25
Where: Jaipur
Book your tickets here .
Jashn E Rekhta
This three day festival is the best possible way to revive your love for the Urdu language. Beautiful words, and equally beautiful pronunciations, presented in the form of mushairas , qawwalis , discussions, ghazals, and more. Explore their schedule, and bookmark the performances you want to attend. They also have a calligraphy corner, where you can get poetic lines or messages of love handwritten for your loved ones.
When: February 12-14
Where: Delhi
Check their event page here .
Sula Fest
Music and wine are two things which make the Sula Fest one of our favourite events. For the ninth time, the vineyards in Nasik have decided to lay open their gates for this super fun-filled extravaganza. We recommend booking tickets early, before they all sell out.
When: February 6-7
Where: Sula Vineyards, Nasik
Check out their Facebook page here .
Udaipur World Music Festival
This is the first edition of the festival, and the lineup looks very promising. Rajasthan Tourism is going all out organising this multi venue event, which means the whole of Udaipur will be there to welcome you. Imagine energetic jugalbandi s between musicians from India, Portugal, France, Spain, Venezuela, and more. Missing it will be a decision you are sure to regret.
When: February 13-14
Where: Udaipur
Find out more about this free-entry event here .
Mahindra Blues Festival
India's favourite blues festival is back, this February, with a bigger and a better lineup. Grammy Award winning singer Joss Stone is making her India debut, in tow with other super talented national and international musicians like Malina Moye, Heritage Blues Orchestra, Soulmate, and more. The event will be held at the iconic Mehboob Studios in Mumbai, and could be your Valentine weekend getaway.
When: February 13-14
Where: Mumbai
See the complete lineup here .
World Sacred Spirit Festival
Another feather in Rajasthan's festive cap this February. One look at the lineup of the World Sacred Spirit Festival will give you enough reasons to attend this do. Based in Jodhpur, this event will be held at the beautiful Mehrangarh Fort, and the Nagaur event at the Ahhichatragarh Fort. It doesn't get grander than this.
When: February 26-28
Where: Nagaur and Jodhpur
Explore their schedule here .
Weirdass Pajama Festival
If Vir Das is curating a comedy festival, you know it's going to be funny AF. Every big (and small) name from the Indian comedy circuit will be a part of this gig, along with some big international names like Sarah Keller, Samson Kolketkar, Mandy Knight, and more. The best part is that you don't have to travel to see this do. The event will be touring your city in all likelihood.
When: January 29- February 7
Where: Bengaluru, Pune, Delhi, Kolkata, Jaipur, Chandigarh, Ahmedabad, Goa and Mumbai
Find out your city schedule here .
U/A
The event is being promoted as a festival suitable for all ages. Take your younger cousins to the venue, and while they sing along to Boyce Avenue, you can check out comedians like Biswa, Tanmay Bhat, and Abish Matthew. Farhan Akhtar is the special attraction of the event, which makes sense because he's loved by people of all ages .
When: February 13-14
Where: Delhi
Find out more about this open-for-all-ages event here .
Stage42
We're not sure if Stage42 can be called an event, given that it is so grand. Brought to us by the organisers of NH7 Weekender, this event promises to be just as fun, except that it will go on for a longer duration. Every city has its own schedule, with performances spread over the month, which means you can make plans for every weekend starting now.
When: January 23 – March 6
Where: Mumbai, Pune, Delhi, Kolkata, Bengaluru, Hyderabad, Kochi, Jaipur, Ahmedabad and Vadodara
Find out your city schedule here .
Mumbai Ballard Estate Festival
The roads of Ballard Estate will come alive with music and art every weekend, starting this Saturday. They already have a stellar lineup of artistes on board, and you can look forward to performances by The Raghu Dixit Project, Nucleya, Nicholson, Bombay Bassment, and more. They also have flea markets, art installations, film screenings, and lots more.
When: January 23 - May 2016
Where: Mumbai
Find out more here .
Rann Utsav
We believe Sr Bachchan when he says that we should visit Kutch, at least once in our life. Make it happen this spring with the Rann Utsav. Stay in tents, take camel rides, and watch traditional music and dance performances. There are also lots of handicrafts up for grabs, that you can add to your souvenir basket.
When: On till February February 23
Where: Kutch, Gujarat
Find out more details here .
Street Art Festival
You've seen and photographed the pretty walls of Hauz Khas Village, Bandra, and more. But with the ongoing street art festival, you can see them being painted live, and be a part of the process. Follow their Facebook page, and sign up as volunteers, or just get your ass to the venue to watch the artists get down with it.
When: Ongoing
Where: Delhi and Mumbai
Find out how to volunteer here.
India Art Fair
Channel your inner artist/art appreciator at this year's edition of the India Art Fair. Founded in 2008, IAF is one of South Asia's biggest platform for modern and contemporary art. Spend some time absorbing, and critiquing, the works of some of the biggest names in the Indian & international art fraternity, get yourself clicked next to larger than life installations, or attend one of their many interactive sessions.
When: January 28-31
Where: Delhi
Find out more about the do here .
World Food and Wine Festival
This first time event has picked the right venue, and timing, for the benefit of all the food enthusiasts in the Capital. They have fun zones planned for kids, while parents can participate in different food and wine related contests. With over 200 food stalls, and over 300 varieties of wine, we're all for it. And we suggest you save the date too.
When: January 30-31
Where: Delhi
Sign up for the event here .
Palate Mini
The spring edition of Delhi's first, and favourite, food festival promises to be just as fun. The number of stalls may be lesser, but we're expecting more crowds (unfortunately). Nehru Park is sunny in February, which sounds tempting enough.
When: February 12-15
Where: Delhi
Sign up here .
Asian Hawkers Market - Second Edition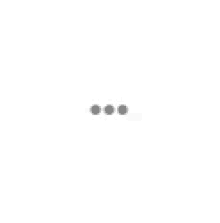 After a super successful first inning, the Asian Hawkers Festival is back in the Capital. The best Asian eateries from the city are expected to come together again for a one-of-a-kind oriental food extravaganza. We don't really need a reason to head to the mall for oriental cuisine on most occasions, but here's a great reason, in case anyone's looking.
When: February 12-14
Where: Delhi
Find out about the participating restaurants here .
Mark your calendars, folks!