The Complete Celebrity Inspired Skin Tone Guide For All Indian Skin Colours
Figuring out one's skin tone is a tough task, but is essential in order to find the right products - be it red or nude lipsticks, the right hair colour for you, or the correct shade of base makeup, like concealers and foundations. Celebrities and models also often get it wrong, either due to lack of options, or lack of information.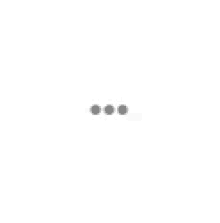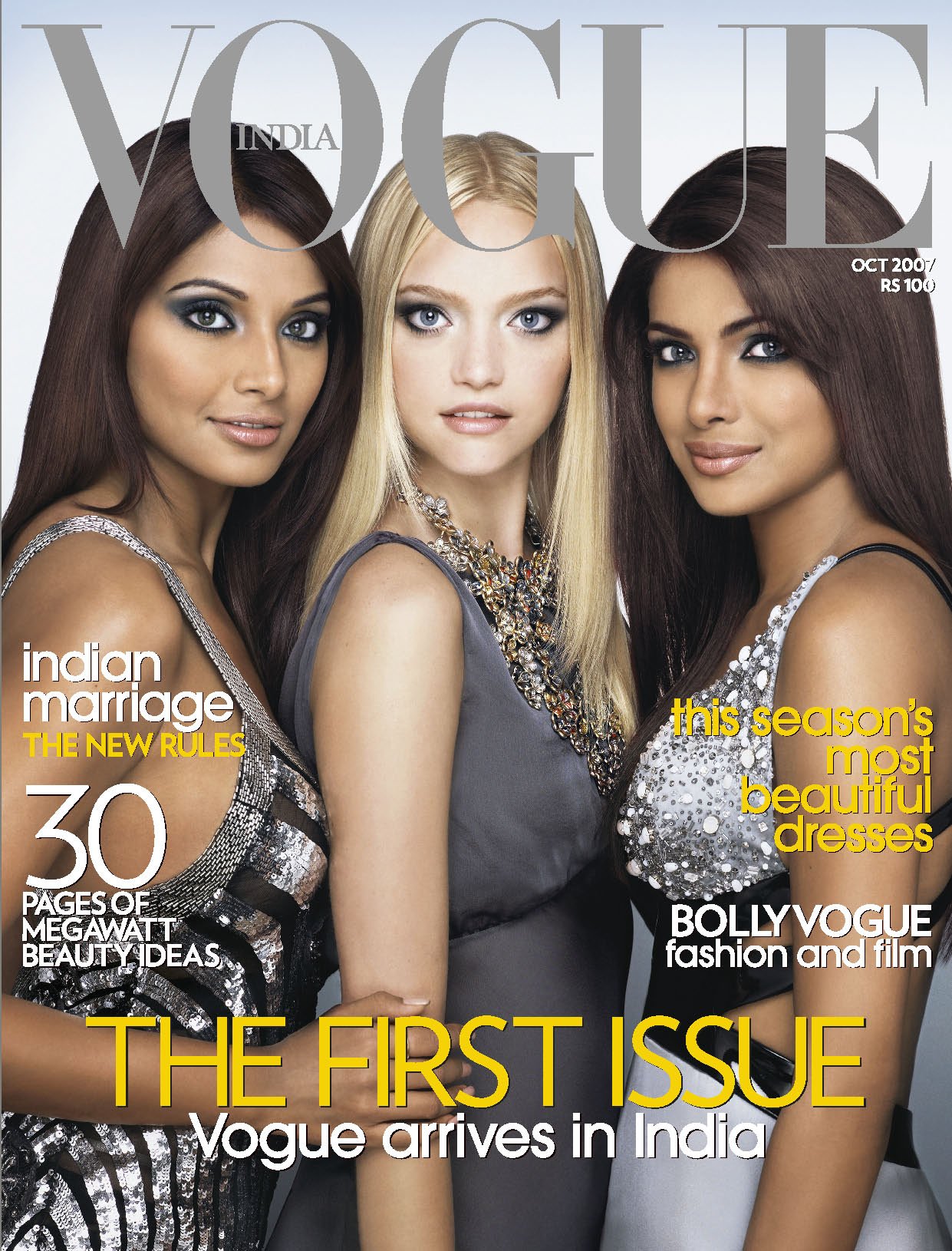 Many African American models and celebrities have spoken out against the limited availability of makeup in their skin tones, including models Naomi Campbell and Alek Wek. But in India, instead of remedying the solution by fighting the system, most get their skin lightened. 
So, we decided to create a list of skin tones common in India. This is essential in a market full of pale coloured foundations created for Caucasian skin, that just make average Indians look ashy, and washed out. We hope this helps you choose the right makeup products for your skin, regardless of your complexion.
Your undertone is very important.
Your undertone is more important than your complexion shade, which may be porcelain, almond, or honey. See the charts below, and then carefully observe your own skin to figure out what your undertone is: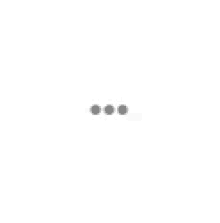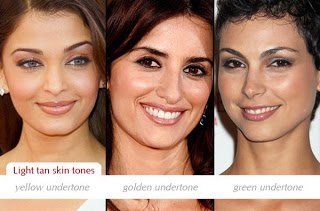 For example, Indians usually have olive or gold undertones. But, Aishwarya Rai and Kangana Ranaut, both, have yellow-toned skin.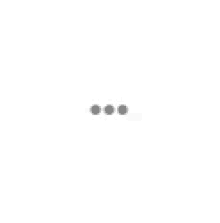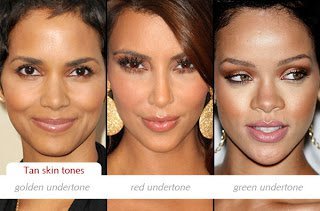 There is a huge misconception that pale skinned people can't be warm-toned. In fact, Nicole Kidman has warm undertones, and supermodel Alek Wek, is cool toned.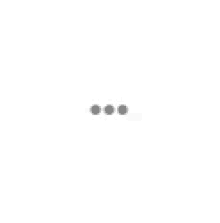 Your undertone is something that is a combination of your face's colour, your eye colour, the colour of the rest of your body, your hair colour and, most importantly, the tone of the colour.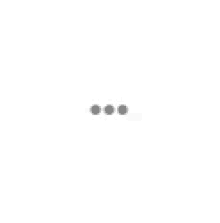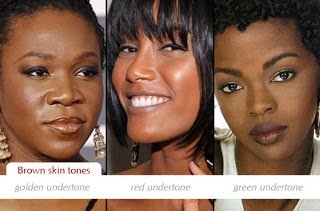 So the best way to find out is to observe your skin carefully, and see if it works better with cool-toned apparel, like silver jewellery and icy pink lipsticks, or gold jewellery and orange-y red lipsticks. Hit the store, and try different products for best results.
Find your celebrity complexion twin.
Yes, we know that most Indian celebrities either undergo whitening treatments, due to India's racist stigmatisation of certain skin types, or wear too much makeup, thus making it hard for their actual skin tone to be visible. So, it is difficult to know which celebrity has what skin tone. But, we give you images with celebrities in their natural skin tone (as far as possible) so as to create a helpful shade guide for you.
Almond
Dark-tan to brown skin falls in this group, and usually has an even, sun-kissed glow. It falls in the wheatish to dark category in India.
Mindy Kaling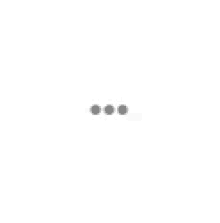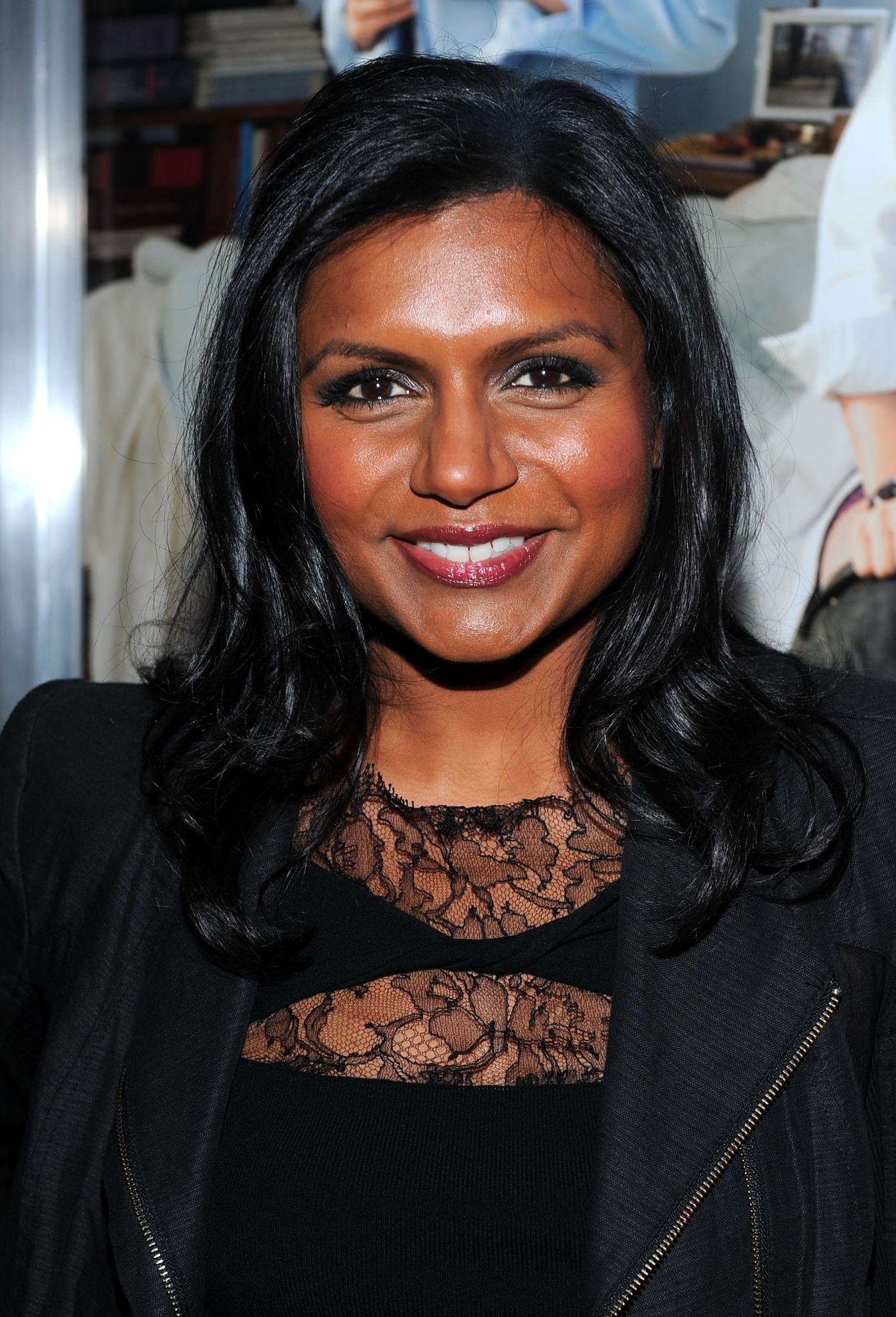 Lakshmi Menon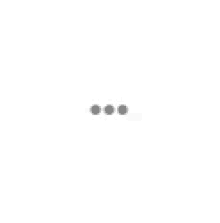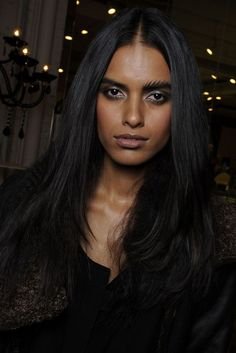 Warm Honey-Almond
Dark-tan falls in this group. It is in the wheatish category per Indian skin.
Nandita Das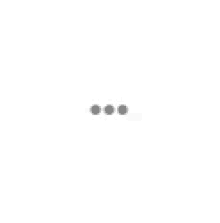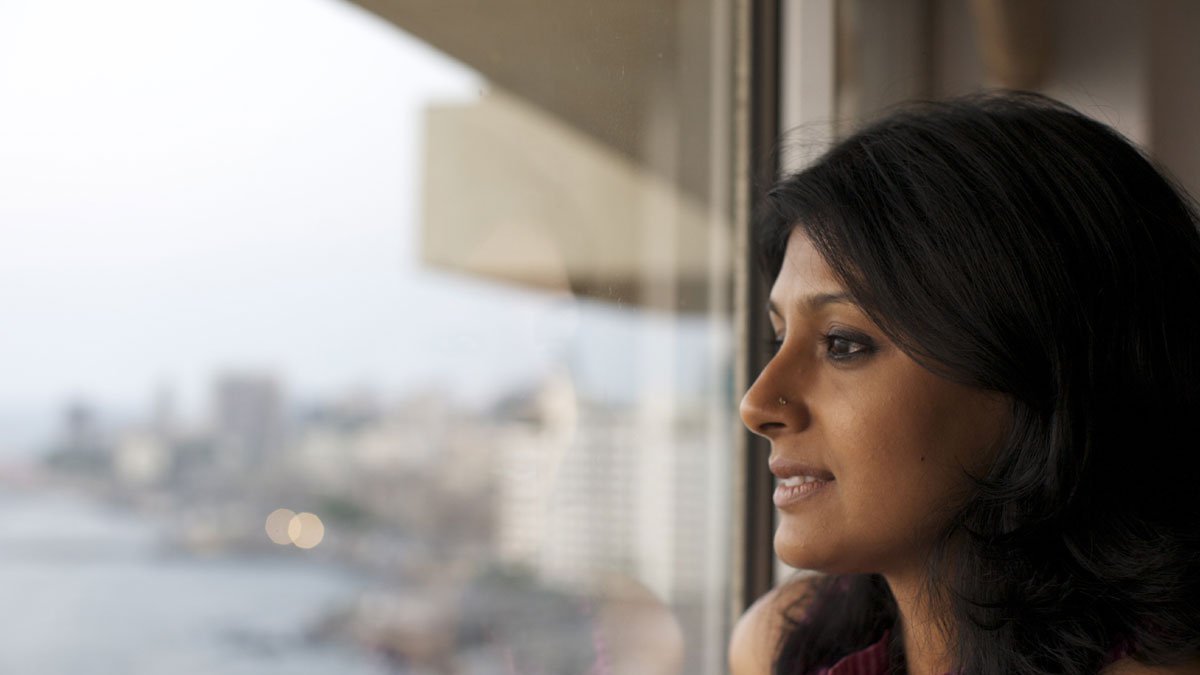 Surelee Joseph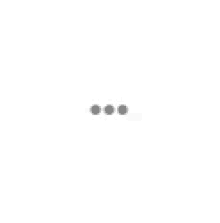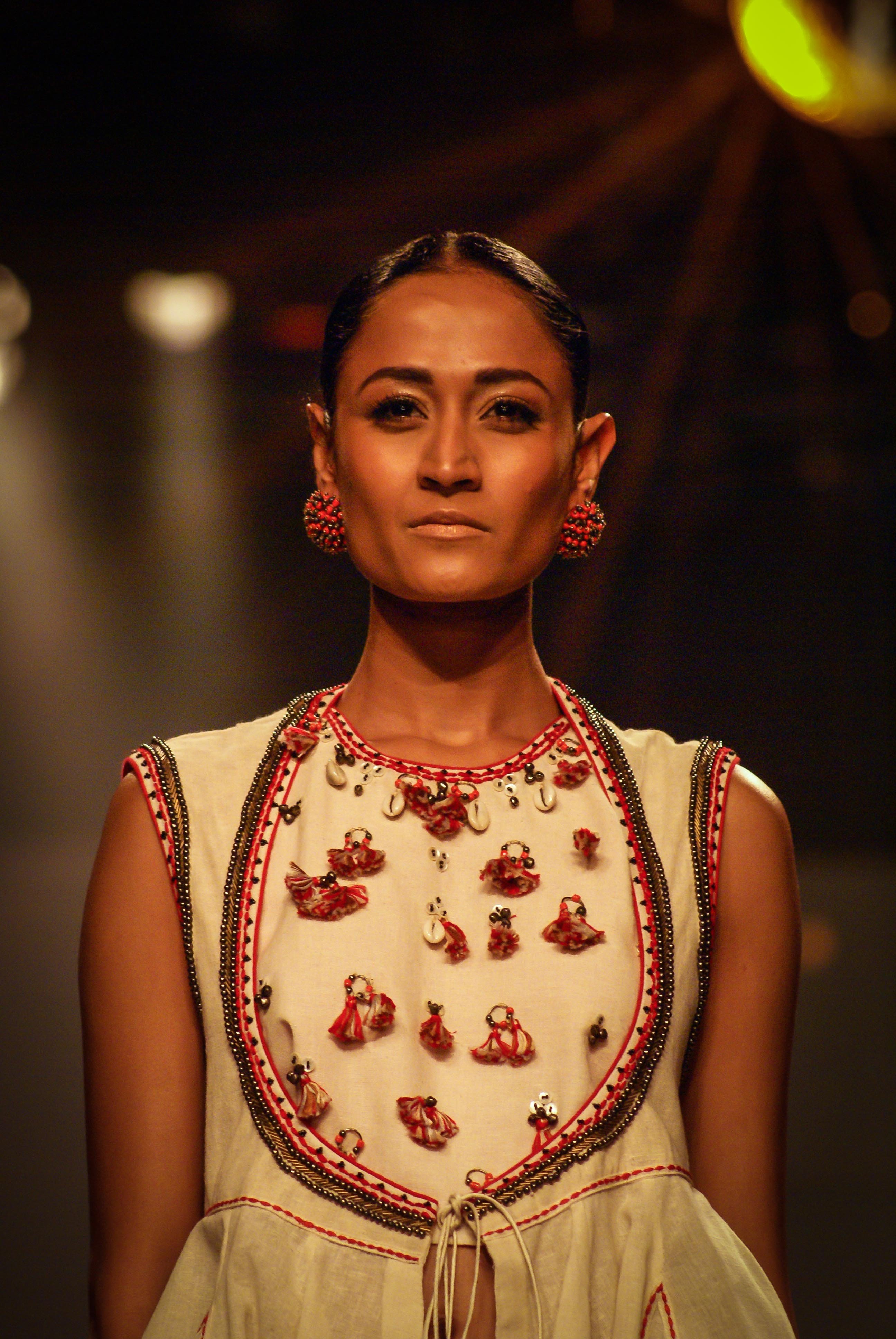 Warm Honey
Shades between dark-tan and tan fall in this category. In India, this falls between the dusky and medium category.
Priyanka Chopra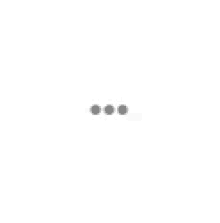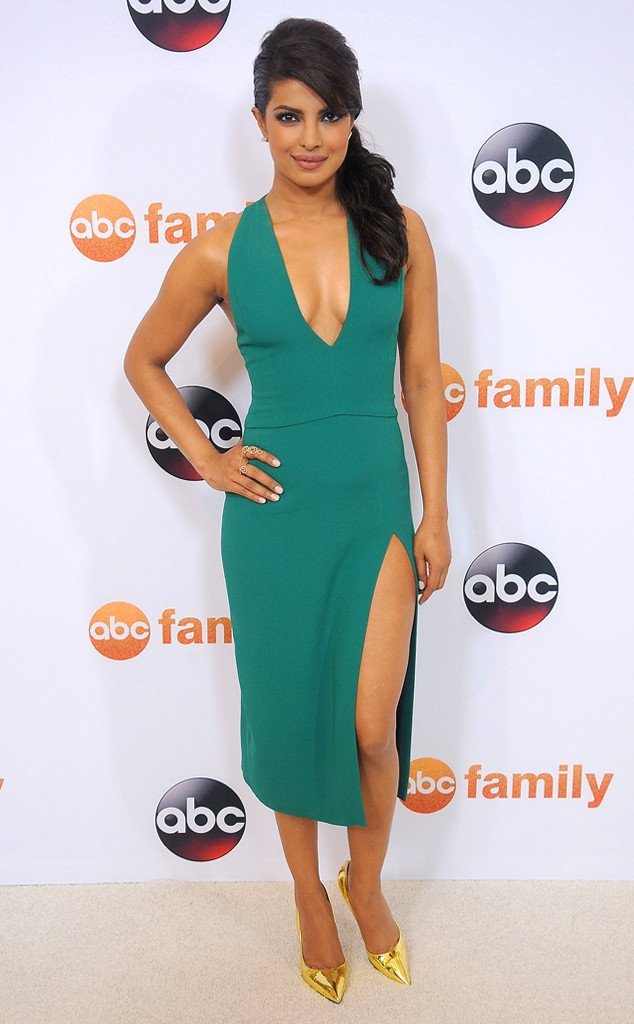 Sushmita Sen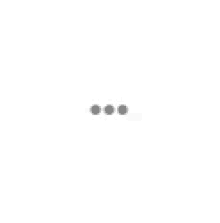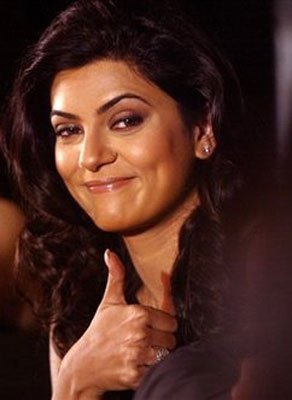 Chitrangada Singh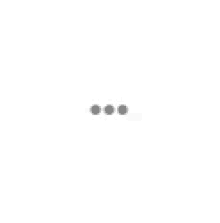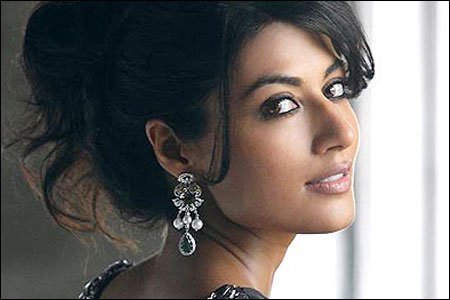 Freida Pinto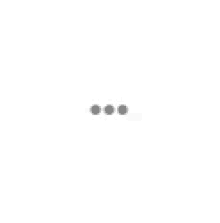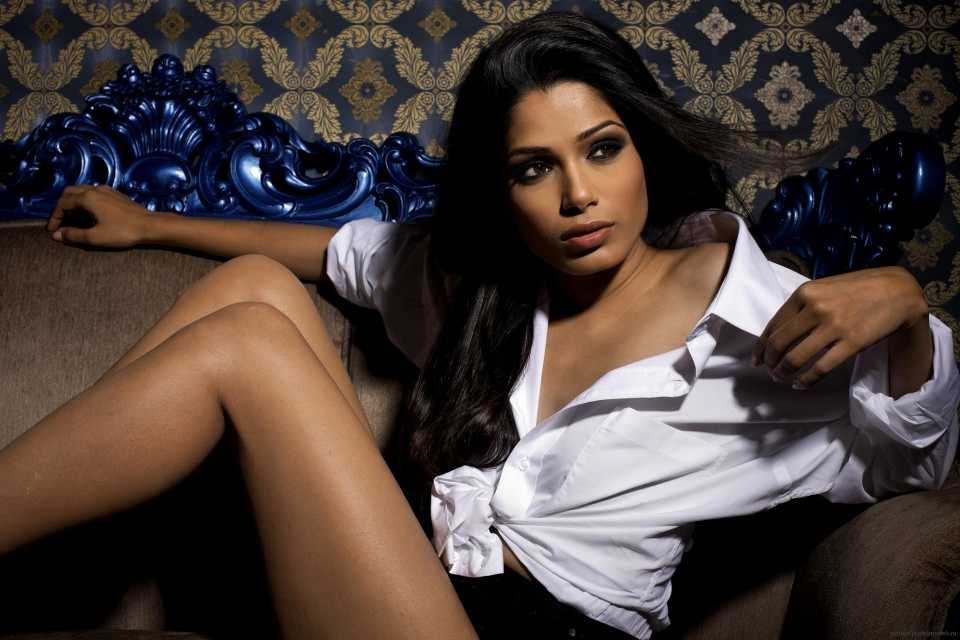 Honey
Tan skin falls in this category, and is called medium skin in India.
Malaika Arora Khan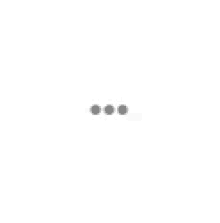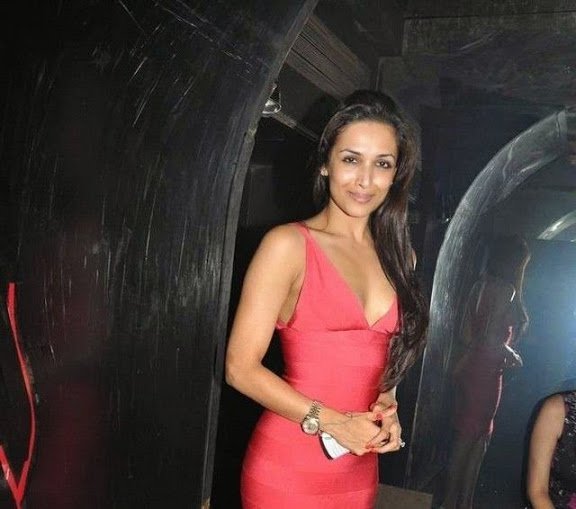 Deepika Padukone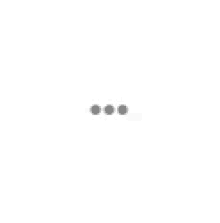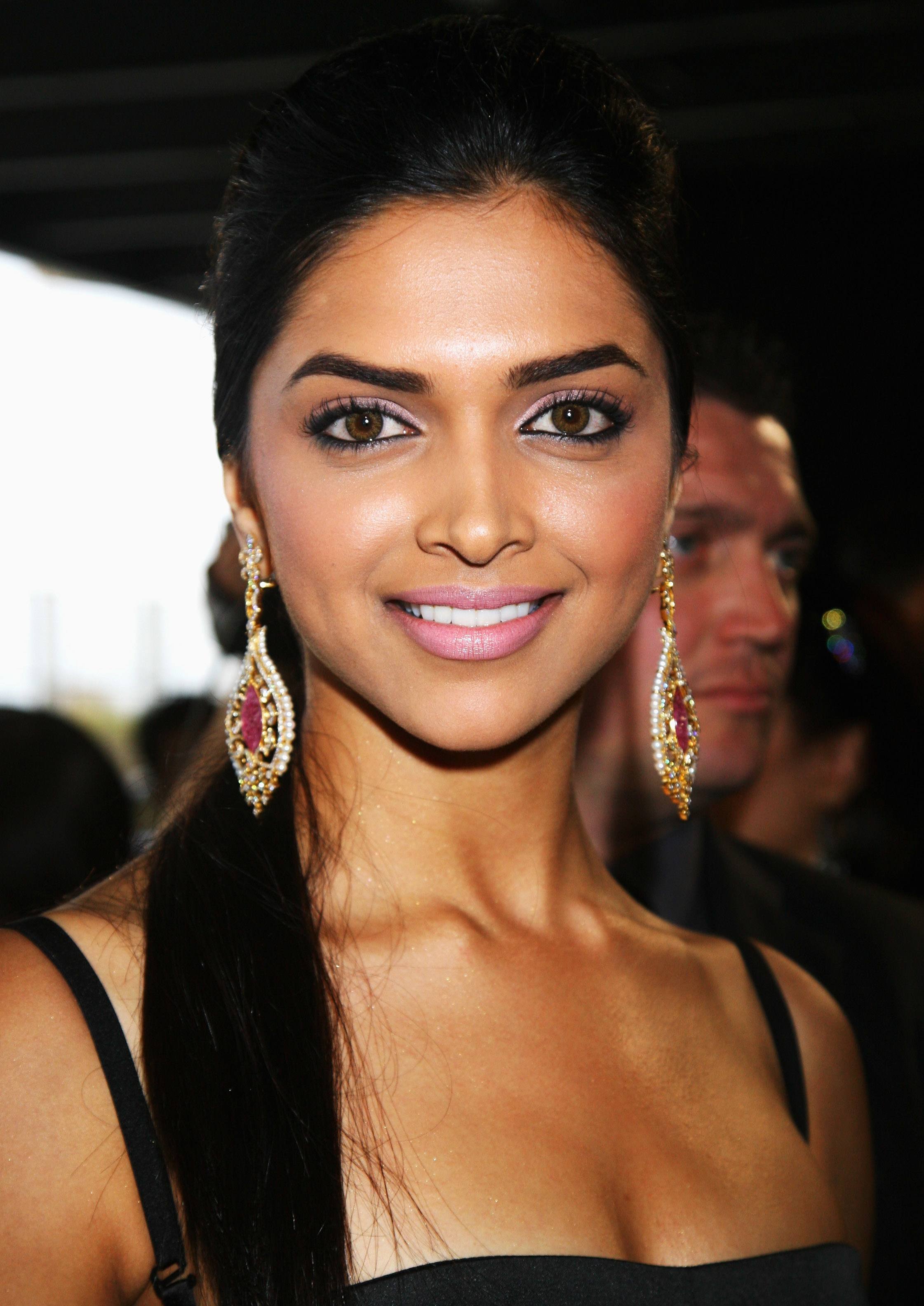 Vidya Balan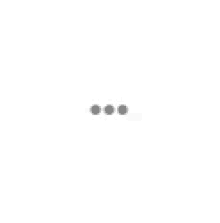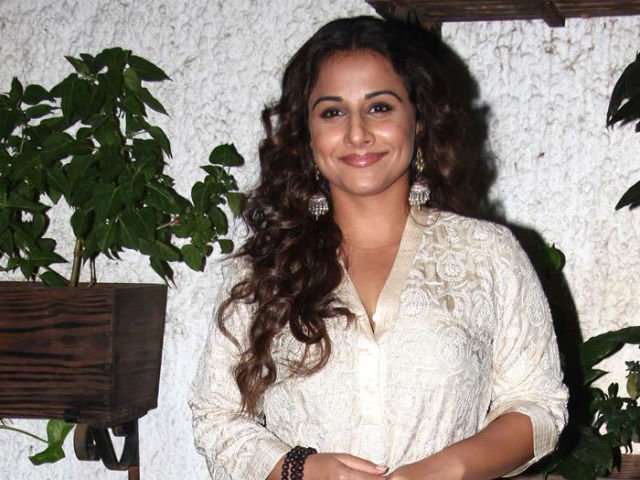 Beige
Light-tan skin falls in this category. In India, this is regarded as light skin.
Kangana Ranaut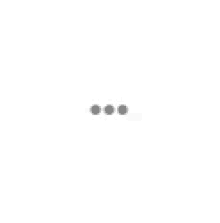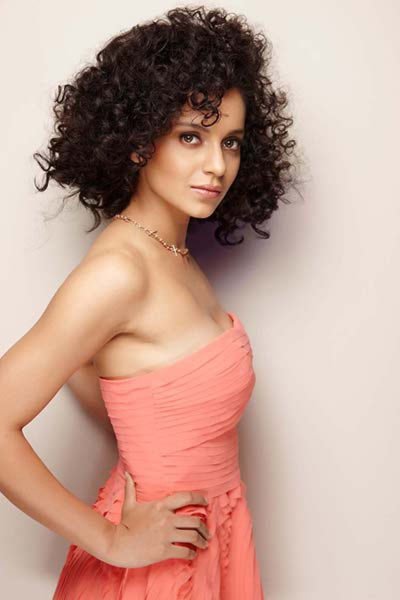 Alia Bhatt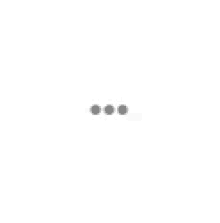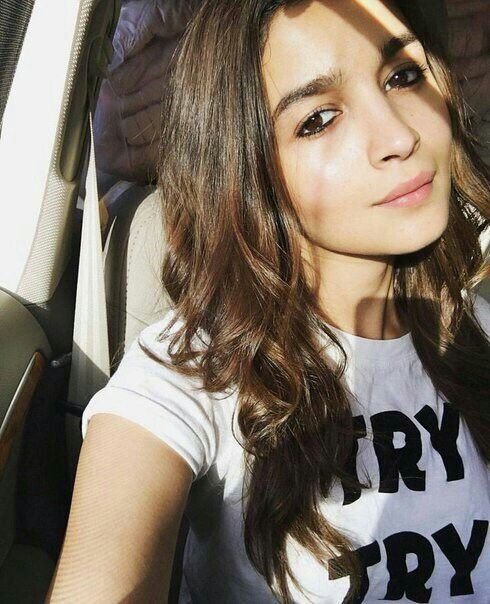 Beige-Porcelain
Light-tan to medium skin falls in this category. In India, this is usually the palest skin colour. Because it is so pale, it tends to burn easily, so make sure you slap on that sunscreen properly!
Karisma and Kareena Kapoor
While both the Kapoor sisters are pale, note how their different undertones make their skin look completely different.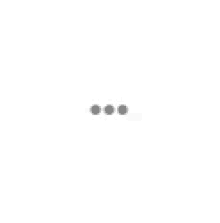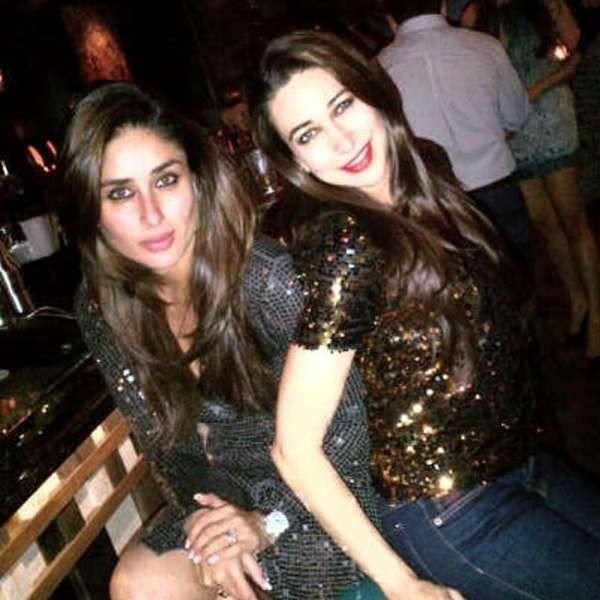 However, keep in mind that health, sun exposure, lighting, makeup, and a lot of other factors influence skin colour, be it tones or shades. So, they are always subject to change.
Products to try
There are a multitude of products easily available in the market for the honey, beige, and porcelain category. But, finding the right makeup for warm honey to almond skin, is very difficult. So, we list out some good quality options for that.
Concealer
These concealers by The Body Shop come in a range of colours, and suit everyone.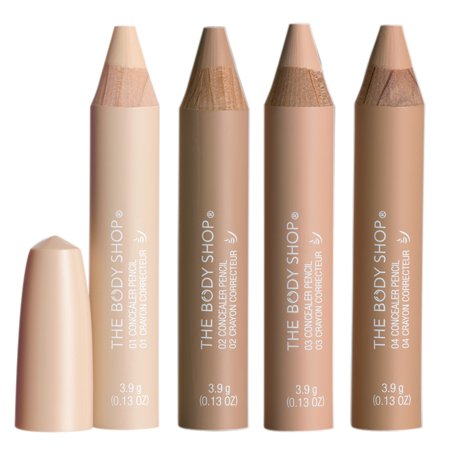 Buy it here.
Powder
For duskier skin, loose translucent powder is a better option than pressed powder (which can be too cakey). This loose powder by Faces comes in range of hues you can buy here.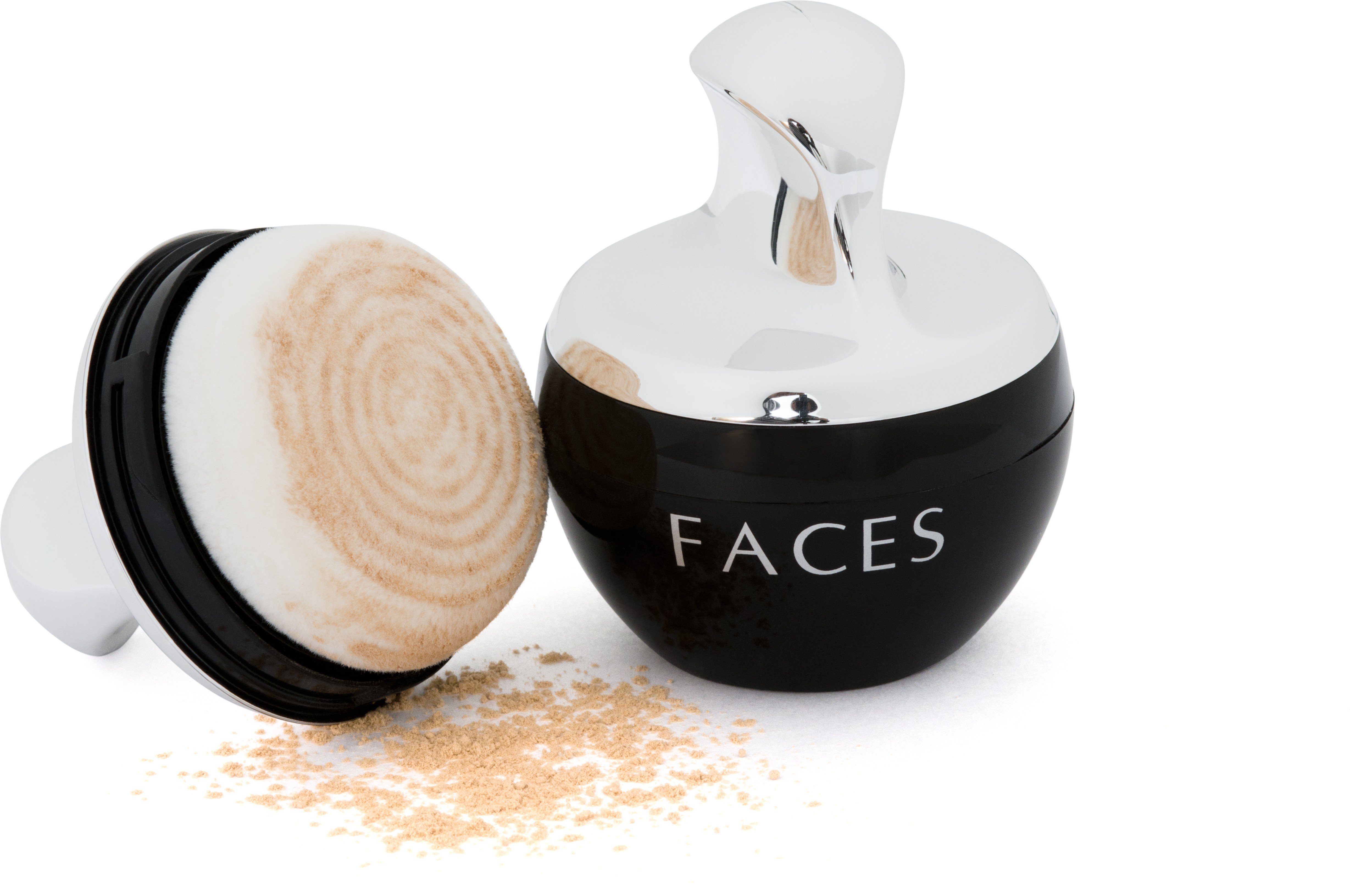 You can also try the pressed powder, pictured below, by Oriflame, if you want a bronze-y glow. Buy it here.
Foundation
Many believe that it is impossible to find the right foundation shade. Try mixing and matching different shades for the perfect colour. Go for the L'Oreal Paris True Match range of foundation, as it comes in 11 shades. Buy it here.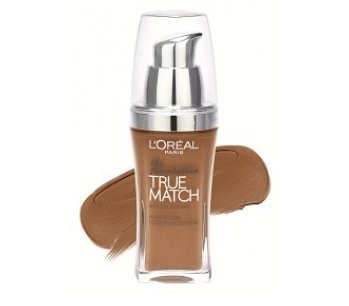 You can also try the Maybelline Fit Me range, as it is cheaper, though it has fewer shades than L'Oreal.
BB cream
The disappointing truth is that most BB creams are formulated as whitening products, so they make darker skin look ashy. However, there are some which work really well. Like Body Shop's Tea Tree BB cream, which comes in a number of shades. Buy it here.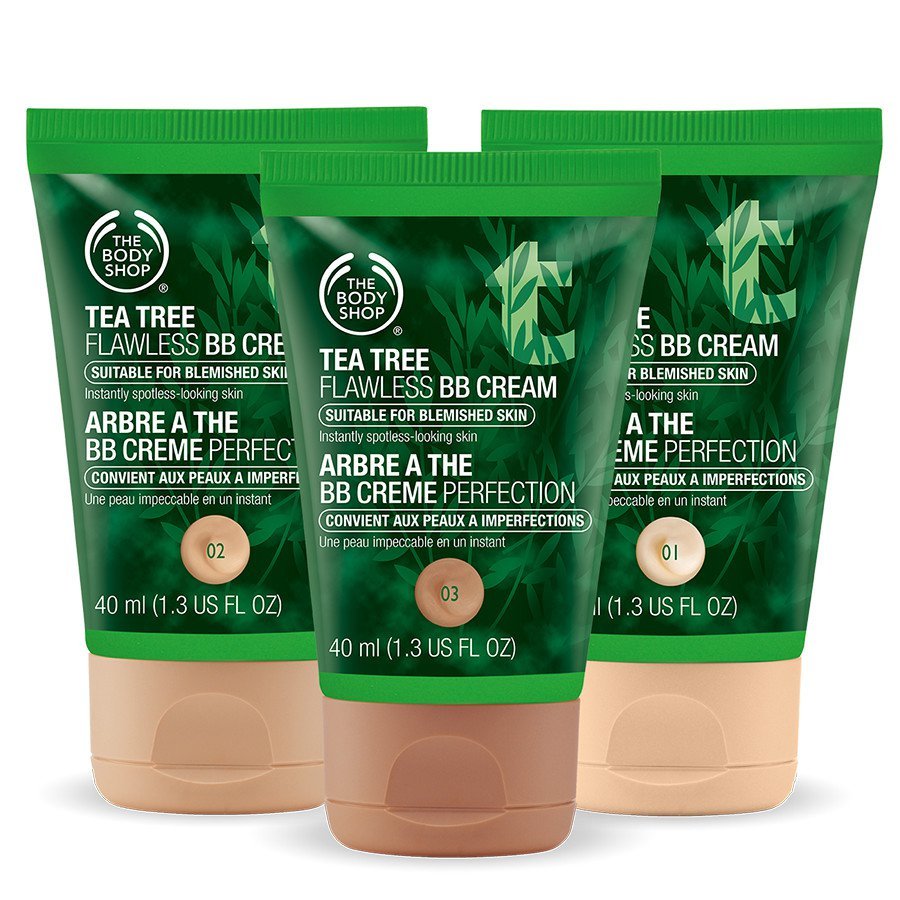 L'Oreal Paris True Match BB Cream, and Colorbar Perfect Match BB Cream are also possible options which can be found here.
Lipsticks
Red lips are a staple everyone needs to try. If you have duskier skin, try a highly pigmented red lip colour. Find the perfect lipstick using our guide here.
Bronzing and contouring
A variety of colours in darker shades, be it for highlighting or contouring, are available, so you can bid the whitewashed look goodbye. Try experimenting with a bronzing or contouring palette. Very often, they double up for multiple purposes: depending on whether they are creamy, powdery, or highly pigmented minerals. Try them here.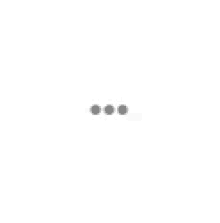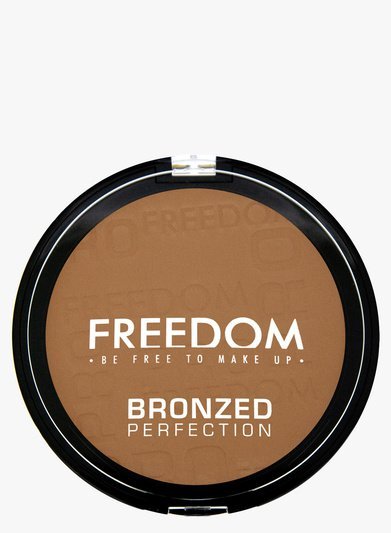 Try this one pictured above by buying it here.
Happy selecting!