6 Indian Films That Openly Dealt with the Subject of Mental Illness
In a growing society such as India's, mental illness is still perceived with a stigmatic tag. As accepting as people may seem superficially, there remains a dab of shame when dealing with mental illness. This is where, as seen in multiple societies, pop culture steps in.
In India, particularly, a pop culture entity as big as cinema plays a crucial role in influencing the masses' mindsets. From disseminating information regarding lesser known subjects, to shining light on issues cornered in societal foundations, Indian cinema is very influential in the whole of Asia.
Below are six Indian films that shone a light, or have attempted to shine a light on various mental illnesses. Please note that certain obvious Bollywood films have not been included in this list as they do not exclusively deal with mental illness, but either physical ailment, or developmental or neurological disorders.
15 Park Avenue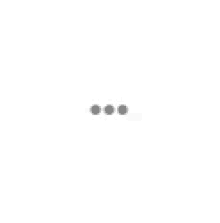 Critically acclaimed 15 Park Avenue, directed by Aparna Sen, sees Konkona Sen Sharma portraying the character of Mitali, AKA Meethi, who suffers from schizophrenia. Schizophrenia is a mental disorder characterised by abnormal social behaviour, and a failure to understand reality. Most people who suffer from schizophrenia are unable to differentiate reality from imagination. The plot, throughout the film, successfully depicts what life is like for someone who suffers from schizophrenia by drawing lines between the perceived reality, and the reality that the character of Meethi sees.
Bhool Bhulaiyaa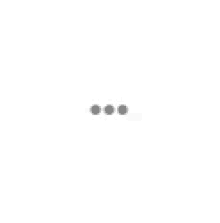 This comedy-horror-psychological-thriller was directed by Priyadarshan, and stars Akshay Kumar, Vidya Balan, and Shiney Ahuja in lead roles, amongst others. Balan's character, Avni, suffers from Dissociative Identity Disorder, which she'd started to develop in her childhood. Dissociative Identity Disorder is a mental disorder wherein a person assumes, and acts upon, two or more differing identities, often blurring their real identity. When the individual acts upon their unreal, assumed identity, they forget about their real identity, and when they come back to their real identity, they forget everything about their alternate identity. At any given time, only one of the person's identities exists. Not only did the film perform extremely well at the box office, it also received a lot of praise from critics and movie watchers from around the world for its effective casting, the actors' believable acting, a successful incorporation of a mixture of horror and comedy, and an intelligent depiction of Dissociative Identity Disorder.
Ghajini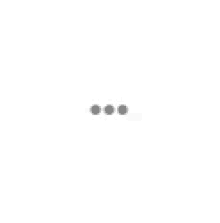 A romantic psychological thriller, Ghajini was directed by A. R. Murugadoss, and stars Aamir Khan and Asin in lead roles. Aamir Khan's character, Sanjay Singhania, suffers from what is called anterograde amnesia, which is characterised by an inability to form new memories after the event that caused amnesia, leading to a partial or complete inability to recall the recent past. The film triumphed by not only performing well at the box office, but also by receiving generally positive reviews from critics.
Piku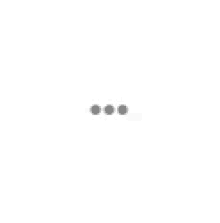 This 2015 comedy-drama was directed by Shoojit Sircar, and stars Deepika Padukone, Amitabh Bachchan, and Irrfan Khan in lead roles. Although not stated exclusively in the film, Bachchan's character, Bhashkor, seems to be suffering from hypochondria, which is a mental condition wherein the person, in the absence of any physical illness, believes they must be suffering from some physical illness, often causing them to become unusually alarmed about their health.
Karthik Calling Karthik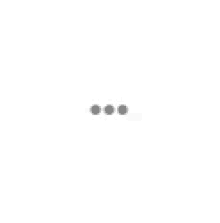 In this 2010 psychological drama-thriller, directed by Vijay Lalwani, and starring Farhan Akhtar and Deepika Padukone in lead roles, Akhtar's character, Karthik, suffers from what seems like a mixture of schizophrenia and Dissociative Identity Disorder. Karthik is shown to have a dominating alter ego that asserts and advises him on how to live.
Taare Zameen Par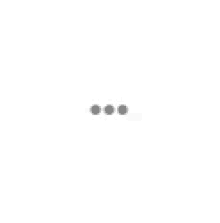 Undoubtedly, one of the most landmark Bollywood movies, especially in terms of representation of mental illness, Taare Zameen Par, directed by and also starring Aamir Khan, and Darsheel Safary, saw Safary's character, Ishaan Nandkishore Awasthi, suffering from dyslexia. Dyslexia is technically a learning disorder, and not a mental illness. However, due to the mechanics of the condition, many consider it a mental illness as it does not fit the status quo for normal brain interpretation. The movie received universal critical praise with the bigger piece of the cake being taken by Safary for his incomparable acting, as well as the movie's intelligent depiction of dyslexia.
There is still a significant lack of representation of mental illness, particularly in the Indian film industry. But the more the number of such films rises, the less taboo mental illness becomes. Here's hoping for a more positive, inclusive progression for Bollywood.