I Haven't Even Said I've Broken Up. It's Too Dear to Me: Ranbir Kapoor on Katrina Kaif
Ranbir Kapoor, despite his immense popularity, is still an enigma. While some think he's cold, others think he's just a misunderstood introvert. In a recent interview with CNN News 18, he opened up to Rajeev Masand about his films, his personal life, and Katrina Kaif. Firstpost released the full text of his interview. Excerpts: 
On his current state of mind
"I'm just going through little bit of metamorphosis, a little bit of a change. Trying to understand where I'm at in life. Am I at a pause? Sometimes I'm stuck in between 'what if and fuck it.' But it's a good time actually to not get bitter about things. Not to turn negative, anxious, nervous or insecure that my films are not working. There's an enormous negative spotlight on my personal life. You have to take all that in your stride. You have to really understand it and then free yourself from it. You have to understand yourself as a person."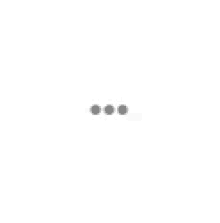 "My purpose is (to be) an actor, so I'm in that phase where my films have to change, my expressions, the tricks in my magic bag have to change. I've to unlearn. I've to go back to being a nobody and there is absolute bliss in that. To be a nobody, completely strip yourself from all the trappings that you have. The star that I was meant to be, or I didn't become, cancel all of that. I have some great opportunities with filmmakers coming up. I have to be new in those and so the search is for that. Whatever happened in my life in these last couple of years is instrumental in making me that person that I'm going to become in these films. So, I'm accepting this phase and nurturing myself."
Oh his choice of films
"To be honest, my choices aren't being tested right now because I'm working with filmmakers like Anurag Basu, Ayan Mukherjee, Rajkumar Hirani, Karan Johar — these are all the best in the business. I can't really take credit for these choices if they work because they are filmmakers any actor would love to work with. But yes, I'd be lying if I said my confidence is not affected. When films don't do well, actors are insecure. They think, "Is the shine on my star fading? Was that it? Do I have anything else to offer?" All those thoughts come in, but then you have to fight it. I'm filled with these worrying thoughts. I'm not sitting in my room and saying, 'khatam ho gaya, abhi kya hoga.' I'm not going crazy because I've immense faith in my own talent. I know my job. The real struggle was how do I become new, more of a surprise, more engaging? I'm getting bored seeing myself. So, I believe that I'm very talented. I'm not questioning that."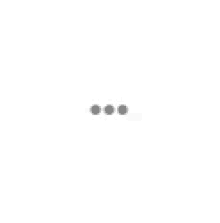 On Katrina Kaif
"Over the years, I've realised my personal life is very dear to me, especially what my relationship with Katrina is. After my parents, she's been the most influential, most motivational entity in my life and I hold that very dear. So, I don't want to speak anything about it. There's no negativity, there is no sense of bitterness, so there's nothing to talk about. I've read (the perception that I am unaffected), and it's fine. You don't need to know if I'm affected or not. It's my life and the less you know about me, the better. It'll only make you believe me more when I act. I don't want you to know me as a person. I can't sit in every interview and explain my heart (out). Especially where my relationship is concerned because it was really punctured by a lot of things, by absolutely baseless rumours, reports, perceptions and points of view. It hurt but I don't want to clarify them. I just feel it isn't required."
"I haven't even said I've broken up. I haven't said anything. It's too dear to me. I don't want to talk about it."
On working with Kaif in Jagga Jasoos
"Katrina and I have amazing creative energy. Working with her is always so much of fun. The kind of passion and work ethic that she has I haven't seen. We shot in Morocco and back in Bombay. There's no awkwardness. It's amazing working with her."
"We are actors. We are not here to bring our personal lives and emotions when we come on the set. We bring the character's emotions. However hard it is, it's our job. Katrina, she just makes it easy. It's not awkward or weird. She just brings her A-game every day on set. We have a great creative partnership."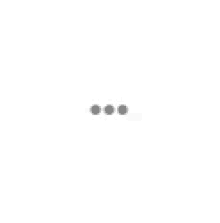 On Hollywood
"I was asked to audition as the second lead in Star Wars a couple of years back. I have a fear of auditioning. Must be (arrogance), but also insecurity that what if I get rejected? It's more a fear from not having that much faith in my talent. But it doesn't interest me. What Ayan Mukherjee is making interests me more than Star Wars. Let's make our own Star Wars. Let's not chase what's there. That's great but I have an opportunity here and I don't think Ayan is less than a JJ Abrams or a George Lucas. Let me work with him and make our own Star Wars."
On his personal life
"Time frames change, because I remember when I started out, I said, "I'm going to get married at 28 and have kids by 30." So that changes but the ambition and the desire are the same. I do want to get married, I want to have children and I'll do it in the right way. I'll meet a like-minded person, fall madly, deeply, truly in love and take it from there. Everything should be natural and organic."
H/T: Firstpost