Ex-Gentleman Hrithik Roshan Threatens Kangana in a Legal Notice Because She Called Him a 'Silly Ex'
The Hrithik Roshan-Kangana Ranaut story has taken an unexpected turn. After Kangana called him a silly ex in an interview, Hrithik retaliated by tweeting that there are more chances of him dating the Pope than her. Then Kangana said something again, and we laughed it off, because exes. But it didn't end there.
Now, according to Spotboye, Hrithik has sent a legal notice to her through his lawyer Deepesh Mehta, saying that she has been tarnishing his image and it amounts to defamation. According to a source, the notice, which ran into six pages, said that "she should call for a press conference and render an apology to him, spelling out that she had not hinted at Hrithik Roshan as her 'silly ex'. Else he would make all her correspondence to him public."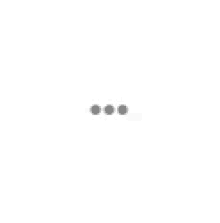 Hrithik seems like a smart person, so does he not worry about how that threat defeats the purpose of the apology he's asking for? Anyway, Kangana didn't take this lying down, and sent a legal notice to him through her lawyer Rizwan Siddiqui, with a 21-page reply, no less, charging him with intimidation and threat. Since Kangana didn't name Hrithik anywhere in her statements, her argument is that this cannot be called defamation.
If this is indeed true, then we're a little surprised that Hrithik resorted to the oldest, most sexist trick in the book to get back at an ex.
H/T: Spotboye