12 Hollywood Celebrities Who Redefine Neo Feminism
They're the new-age symbol of power and courage, and they've kicked misogyny in the ass! The new generation of women celebrities are finally making ripples in the patriarchal world, and are going one step further by abolishing the stereotype of the traditional feminist itself.
Here is our round up of international celebrities who've been unapologetic about where they stand on women's issues, and have made a mark in the neo-women's movement.
Amy Poehler
Starting out as a spunky comedian and improv performer, Amy Poehler has come a long way to A-list actor and TV producer, whilst holding her own all along. Keeping up with her no-nonsense image and wearing her heart on her sleeve, Amy is pretty clear on where she stands on women's rights. Through her organisation (or what she likes to call community) Amy Poehler's Smart Girls , she does her bit to give a voice to women and make them aware of their rights.
Amy Schumer
Her career, ironically, began on The Last Comic Standing, and ever since Amy Schumer has not only been a feminist idol, but also a comedian extraordinaire. She currently produces her own show on Comedy Central, Inside Amy Schumer , that breaks stereotypes and makes a strong, yet humorous (often politically incorrect), statement about gender issues and feminist debates against pop culture.
Beyonce
With a net-worth of over $ 80 million, Beyonce most definitely does 'run the world.' Vocal about how she feels about women's rights, body image, and overall equality, Beyonce has constantly been bold and fearless about speaking her mind.
Claire Danes
After a successful stint in film and television, Claire Danes, along with her mother, plays a pivotal role in supporting a charity, Afghan Hands—A non-profit organisation that supports disadvantaged and disenfranchised women in Afghanistan. She has been a vocal feminist, and has supported various other causes throughout.
Emma Watson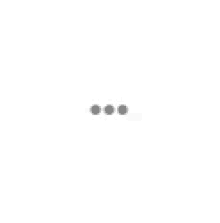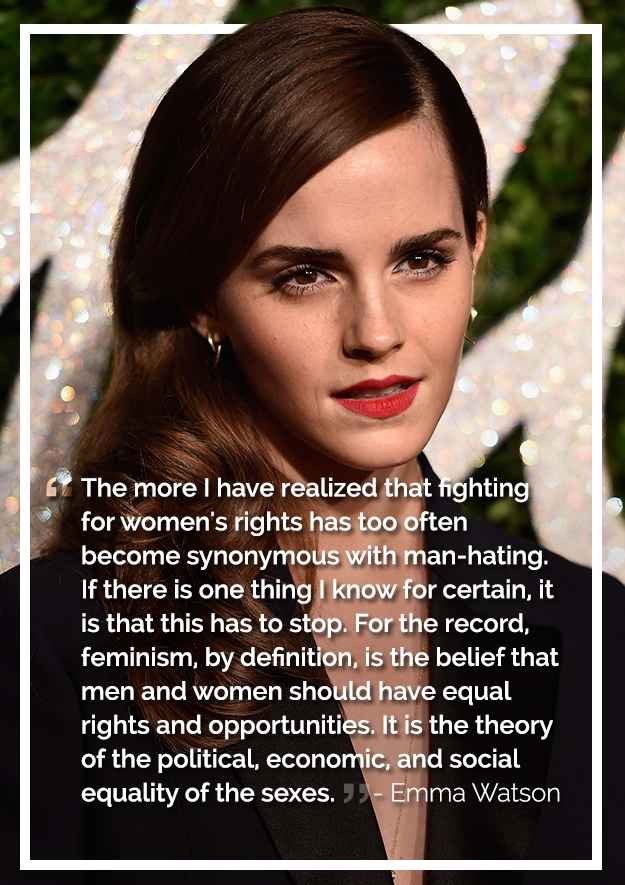 When it comes to neo-feminists, Emma Watson is one of the youngest, most influential activists of the lot, and one we look up to in absolute jawdropping awe. In 2014, Emma was honoured by the British Academy of Film and Television Arts (BAFTA) for being British Artist of the Year, and in the same year, she was appointed as a UN Women's Goodwill Ambassador, and helped launch the UN Women campaign— HeForShe , which works towards overall gender equality.
Ellen DeGeneres
One of the most successful comedians in recent times, Ellen DeGeneres is the radical, yet welcome voice of change we all desperately needed in our lives. Apart from hosting her immensely successful talk show, Ellen has been an influential LGBT rights activist and an unapologetic feminist voice of reason, who has worked towards various causes such as AIDS awareness, animal rights, and more.
Jenny Slate
Comedian, author, and actress, Jenny slate has been part of various American sitcoms, playing a variety of roles, on and off screen. She is known for her quirky roles, comedic brilliance, and strong statements to the press.
Lena Dunham
Creator of hit show ' Girls ,' Lena Dunham, is one of the most prominent faces in the feminist brigade of Hollywood. Having been a sexual assault survivor, and the constant centre of body shaming comments, Lena has stood her ground, and kicked ass at that. With her show and her overall demeanour, Lena is the living example of a woman who is not sorry for who she is, no matter what her past, her body, and the outside world says about her.
Miley Cyrus
Former Disney star, Miley Cyrus has constantly been portrayed by the media as someone who has gone rogue, but Miley has risen above every negative comment thrown at her, emerging victorious, and proudly displaying her battle scars while at it. With her recent disclosure of her ambiguous sexual orientation, Miley proved to be the fierce feminist she is. And with the launch of her recent philanthropic endeavour, The Happy Hippie Foundation , Miley has also garnered acclaim for working with the LGBT youth and the homeless. We're rooting for Miley wrecking the gender stereotype ball.
Mindy Kaling
With a successful show in her kitty, The Mindy Project, Mindy Kaling is a noted television personality and a brilliant stand-up comic. Her constant battle against body image, racism, and ethnic marginalisation has made her a strong voice for women of colour who are made to feel isolated for who they are.
Taylor Swift
Being a higly successful popstar, Taylor Swift has not only topped charts with her musical prowess, but has also been in the news for her multiple relationships. But through it all, Taylor has always been dignified and fearless in owning up to her life's decisions, owning her decisions as hers alone. Being a feminist and philanthropist, Taylor supports various charities and causes, one of them being the #HeForShe campaign.
Tina Fey
Apart from being a small screen rockstar, Tina Fey is an ace comedian and one of the frontrunners among our favourite funny feminists. Tina is also a philanthropist and has supported many causes ranging from world hunger to autism awareness.
So much love and mad respect for all of these badass neo-feminists!