Half Girlfriend Is Half-Hearted, Half-Witted, and Treats Its Heroine as a Half-Person
Half Girlfriend, the book, is a massive disappointment. Half Girlfriend, the movie, tries very hard to not be one, but it follows the source material so closely that its fate isn't much better. There are way too many issues with the story, but none as big as the question — what the hell is a half girlfriend. Is it the friendzone? Is it friends with benefits? Is it a relationship of convenience? No one knows. I doubt even Chetan Bhagat knows what it means, because if he did he would have told Shraddha Kapoor, the titular half girlfriend Riya, and she wouldn't have sounded so unconvincing while announcing that she's Madhav's (Arjun Kapoor) half girlfriend.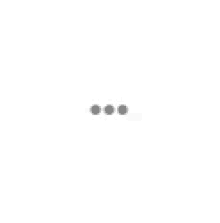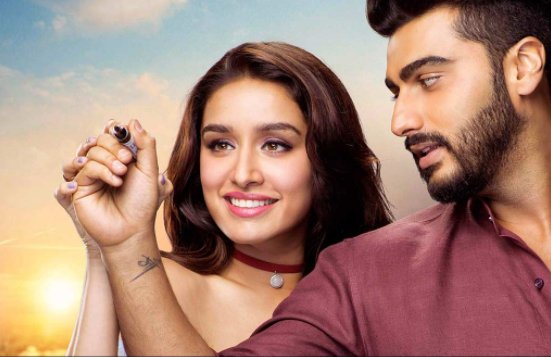 If you watch this movie without reading the book, you might think it's garbage. But if you watch it after reading the book, you'll see how hard everyone tries to salvage it. Book Madhav is arrogant, sexist, and a bit of an ass. Movie Madhav, thanks to Arjun, is clueless in an endearing way, at least until he shoves Riya when she refuses to make out with him. It's very difficult to critique Riya's character because no one gives a crap about her, including the writer and director. She talks in English to everyone except her mother and Madhav, she wanted to be a singer since she was 12, her father hits her mother, and she plays basketball. This is all we know about her. 
It's obvious that she's commitment phobic because of her abusive home, and later marries an abusive man, but very little time is spent dwelling on her fears or insecurities. Instead we're constantly subjected to Madhav's pining, sulking, and whining, because Riya exists only to further his story. She's the classic Manic Pixie Dream Girl, who stops to savour the rain no matter where she is. He literally calls her his reason to stay in Delhi, as opposed to going to college so he can help his mother run a school back home in Bihar, which is why he's really there. In turn, he's her ultimate saviour and distraction, helping her with her game and encouraging her to sing in public.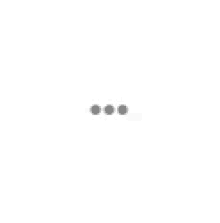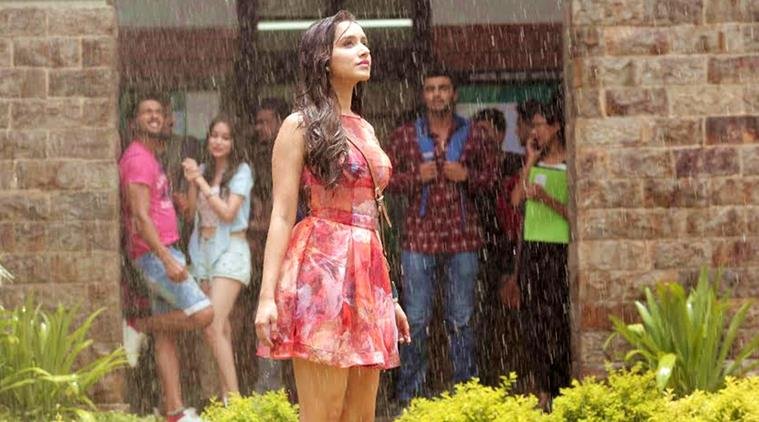 Vikrant Massey, who has never been in anything he doesn't shine in, plays Shailesh, Madhav's roommate and best friend, who is the wisest character until he tells Madhav that the only way to figure out if Riya is interested in him is to sleep with her. This leads to the infamous "deti hai toh de warna kat le" scene, which is every bit as horrifying as it was in the book. As he says this, Madhav shoves a struggling, non-consenting Riya to the floor, showing her that the threat of male violence is ever-present, even taking the form of your father or (half) boyfriend. 
She stops speaking to Madhav and he's devastated. Soon she's quit college to get married at 19 and Madhav has returned home two years later after rejecting a job offer. Perhaps to erase his rampant misogyny from the previous scene, Madhav gets invested in building toilets for his mother's school, so even girls can enroll to study there. He's looking for funding from The Bill & Melinda Gates Foundation, and ends up running into a now-divorced Riya in Patna. They start hanging out, he starts calling her his half girlfriend again, and it's clear that they're both besotted with each other. Then, in a stunning example of internalised misogyny, Madhav's mother, played by Seema Biswas, tells Riya to stay away from him because she's a divorcee. Riya comes to see Madhav one last time and leaves after telling him that she's dying of cancer. 
Spoiler alert: she lied. What a jerk move. There is no scenario in which I will understand how or why Riya did this, and the film wastes no time trying to make sense of it either. Madhav, of course, will not let her leave like this, so he takes an internship with the Foundation and goes to New York (please don't try to make sense of this) to live with an Americanised Shailesh, getting sloshed all over NYC and hunting down Indian singers in bars. Long story short, he finds her and they reconcile. 
The film could have worked as a light romance if it weren't so problematic and intent on making you cry with cleverly-placed Arijit Singh songs. I mean, if someone is faking their death to stay away from you, they must really not be interested. But one look at Madhav and Riya runs into his arms. She goes back to his home town, they supposedly get married and have a daughter, and no one so much as mentions what happened to Riya's lifelong dream of singing in NYC bars. 
But nothing, and I mean nothing, is as problematic as the Bill Gates cameo, where a photograph of his smiling face is Photoshopped on an extra's body. That, and Half Girlfriend's refusal to make sense of its title is why the film doesn't work.