Govt Panel Recommends Reforms in Family Laws: Doing Away with Triple Talaq, Changing Adultery Law
A year-old report by a government-appointed panel just went public. The report has suggested various reforms in family laws, such as introducing a new law to deal with honour killings, amending the adultery law that presumes that a wife is the property of her husband, and changing laws that impose a lower minimum age for marriage for women than men.
The report will be put before the Supreme Court, as it also asks for a ban on triple talaq and polygamy, and the Court is currently hearing a petition against these practices, filed by Shayara Bano from Uttarakhand.
The aim of the panel was to make suggestions to remove implicit gender biases in family and personal laws. It has suggested that the minimum age for marriage be made 18 for both sexes. According to the Hindu Marriage Act and the Special Marriage Act, the minimum age for marriage is 18 for women and 21 for men.
The report also calls for an overhaul of the extremely sexist Section 497 of the Indian Penal Code, which defines adultery as a crime that a person can commit if s/he has sexual relations with the wife of another man without his permission.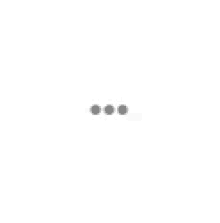 The panel also asked for legal protection for couples who could be victims of honour killings, and to ensure punishment for those involved in khap decisions that lead to honour killings. It has suggested that the practice of putting up 30-day public notices under the Special Marriages Act should be done away with.
The report also upholds the right to maintenance for Muslim women, as well as women in live-in relationships and unmarried daughters.
The panel did not focus only on laws, but also thought of sexist words used in the legal context that should not be used any more, as well as words that should be clearly defined. It called for the definition of the word "cruelty" in marriage, as it is seen as grounds for divorce, but is open to interpretation based on patriarchal notions.
It asked for the removal of the term "illegitimate child" in existing legislation, as well as discontinuation of words like "mistresses" and "concubines." It also suggested that the word "maintenance" should be replaced with a rights-based term like "monetary entitlement."
This report sounds like one of the most progressive things that the government has come up with in a long time, and it will be a great move forward if its suggestions are actually incorporated into the current personal and family laws.
H/T - Indian Express
Feature Image Source - Fidemihi