Government to Increase Maternity Leave to 26 Weeks for Private Firm Employees
In a massive positive development for working women in India, the government has decided to substantially increase maternity leave for women employed in private firms. The earlier mandatory policy of 12 weeks will now be changed to 26 weeks of paid maternity leave, about six-and-a-half months. The decision comes after Women and Child Development Minister Maneka Gandhi pushed for eight months of maternity leave and asked the Ministry of Labour to reconsider its policy on leave for new mothers.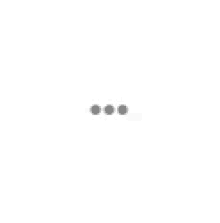 The Ministry of Labour is now expected to amend the Maternity Benefit Act, 1961, which currently entitles all new mothers working in the private sector to three months of paid leave. However, the Women and Child Development Ministry will renew its earlier demand of eight months, or 32 weeks, of maternity leave for women working in the private and government sector. "The Labour Ministry has decided on six-and-a-half months following meetings with various stakeholders," officials in the Women and Child Development Ministry say. "We, however, feel that eight months of maternity leave – for women in government as well as private sectors – is required. We will move a note to the Cabinet Secretariat in this regard. Six months of exclusive breastfeeding is very important to combat malnutrition, diarrhoea and other diseases in infants, and to lower infant mortality rate." Earlier, the Women and Child Development Ministry had reported that the proposal to increase maternity leave to eight months has got an "in-principle" approval from Prime Minister Narendra Modi as well. But reports say the Labour ministry is not keen on any further increase in maternity leave as it may affect the employability of women.
According to law, women in the government sector already get six months of paid maternity leave. They are also entitled to take childcare leave of up to two years in parts at any time till their child turns 18. The Seventh Pay Commission had recommended that the policy be changed to paid leave for the first 365 days, and the remaining leave be given at 80% salary. This proposal was vehemently opposed by Maneka Gandhi, who petitioned Finance Minister Arun Jaitley against it and termed it a "regressive step."
2015 has been a good year for working women who want to be mothers, with more and more companies realising their importance by increasing maternity leave and other benefits like flexible working hours to help new mothers. Paternity leave , too, is making its appearance in India Inc. Let's hope the trend doesn't end with this year and becomes a permanent fixture for all companies.
(H/T: The Indian Express )