16-Year-Old Girl Divorces Her Husband via Triple Talaq Because He Wouldn't Let Her Study
In a bold move, defying those who came in the way of her education, a 16-year-old girl from rural Bengal gave triple talaq to her husband. Mampi Khatoon, who lives in Mullickpur Mandirbazar, around 55 km from Kolkata along the Lakshikantapur train line, allegedly divorced her husband by saying talaq three times when he opposed her wish to continue her studies.
According to a report in The Times of India, Mampi was forced into the marriage by her family. Her father, Sarjul Gharami, who is a tea stall owner, immediately married her off when he got a proposal for her, even though Mampi was in Class 9 at the time. Mampi was unable to get out of the marriage, but she was able to convince her in-laws to let her study. 
But soon, they started opposing her wish to go to school and imposed household chores on her. But despite all the rebuke she got from her in-laws, Mampi passed her Madhyamik exams. When she proposed her desire to study further, her husband and in-laws refused. So, when Mampi visited her parents, she refused to go back to live with her husband, and told her parents she wished to study further. Her parents supported her decision.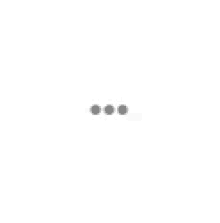 According to the report, Mampi got admitted to Krishnachandrapur High School at Mathurapur, around 9 km from her home last month. Her willingness to study and hard work impressed the headmaster Chandan Kumar Maity, who waived her admission and tuition fees. But when her in-laws found out about her admission, they visited her house and got into an argument. When the situation got out of hand, Mampi stepped in and uttered the word talaq three times. "My in-laws were stunned. They left after that, but my parents stood by me," she said.
Mampi's mother said, "We made a mistake by marrying her off against her wish. She can stay here and study as long as she wants." According to the report, as the news of the unusual divorce got out, many people in the village saluted her bravery, while many disapproved of it. Some members of the community even compared her courage with Malala Yousafzai, the youngest Nobel laureate, who fought for women's education against the Taliban. "I have to get on with life and carve my path just like Malala did. We have to each fight our own battle," she said.
But many have expressed anger and shock over a girl giving triple talaq to her husband. Maulana Abdul Mannan of Masoompara Masjid said, "Only a man had the right to give talaq to a woman. A woman pronouncing talaq is not acceptable."
Social Activist Miratun Nahar told The Times of India that "This is an eye-opener to those who want to marry off their daughters at tender age because they still believe that marriage is the final goal for a woman. Under the Sharia law, a woman can seek termination of the marriage contract (khula). But then, the separation doesn't come by uttering triple talaq at one go. A woman can approach the Shariah Committee seeking divorce on certain grounds — if her husband is impotent, if her husband is handicapped and the like. In this case, the woman has sought divorce for pursuing studies. Even if the girl doesn't satisfy the grounds laid down in the Sharia laws for seeking divorce, I believe she has reasonable grounds to do so."
As India debates over the issue of triple talaq, Mampi unique divorce serves as a balm to people who believe that a woman's life should only be relegated to the home and hearth. We should all work towards a society with no gender disparity and start respecting a woman's right and her wish to get educated. 
H/T: The Times of India 
Feature Image Source