Female Workers with Severe Menstrual Pain Will Now Get Monthly Leave in China's Anhui
Anhui, a province in China, has acknowledged that a lot of women have to deal with very painful periods every month. It has introduced new regulations that allow female workers who suffer severe menstrual pain to take monthly leave, according to CNN . The employees can take one to two days off each month, but only after getting a medical certificate.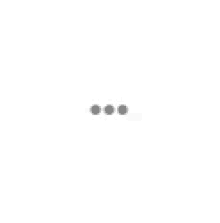 Anhui, however, isn't the first province in China to do so. Previously, Hainan and Hubei introduced the policy in 1993 and 2009 respectively. Among other Asian countries, women in Japan have been getting menstrual leave since 1947. In South Korea, women get a day off each month. In 2014, Taiwan decided to grant female workers one day of menstrual leave a month, and three of these leaves qualify for half pay. Women in Indonesia get a monthly two-day menstruation leave by law.
However, there are various terms and conditions attached with these policies. In Indonesia, for instance, companies perform physical examinations before granting these leaves. In South Korea, very few women in male-dominated workplaces are willing to take them.
Li Sipan, a woman's rights advocate in China's Guangzhou, where the draft regulation for menstrual leave is being considered, told CNN that "paid period leave is a right that women enduring acute menstrual pain ought to have, but the regulation is neither detailed enough nor realistically enforceable. Those who would potentially benefit most from the regulation are female migrant workers behind assembly lines and sweeping the streets, who make up for the majority of such lines of work... But for migrant workers, a doctor's notice would be too much of a hassle to get."
There are other issues with the execution of this regulation. She added, "Female employers might worry they wouldn't be hired because of the extra time off. So I'd suggest the regulation not target a specific gender, but women with specific jobs."
H/T: CNN