Ex-Miss World Diana Hayden Delivers Baby Girl from an Egg She Froze 8 Years Ago
Former Miss World and model-turned-actor, Diana Hayden, 42, delivered a baby girl on January 9 in a Mumbai hospital. But what makes her child, Arya, special is that she is a test tube baby born out of one of the few eggs Diana had frozen following the advice of an infertility specialist between the year 2007-08; a move which comes as a reprieve for women all over the world worrying over their ticking biological clock.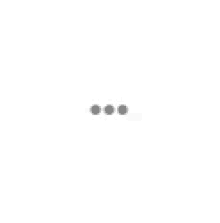 "A career woman need not think about her biological clock and get pressurised into getting married earlier than she wants to or have a baby when she isn't ready," Hayden said, who was 32 when she read about egg freezing for the first time. Between October 2007 and March 2008, she froze 16 eggs with infertility specialist Dr Nandita Palshetkar. "I froze my eggs for two reasons: I was busy with my career at that time and, more important, I was very clear that I was going to wait to fall in love and marry before having a baby," she added.
Strangely enough, Hayden found out later she had endometriosis. "Endometriosis is a painful condition in which the endometrium or the inner lining of the uterus starts growing outside as well. Women with endometriosis may not always produce good quality eggs,'' said Palshetkar. That is when she and her American husband, Collin Dick, decided to attempt a test-tube baby.
Infertility specialists, Dr Palshetkar and Dr Hrishikesh Pai believe Hayden could be a poster girl for egg freezing. "Egg freezing for medical reasons is done frequently, but I would say that Diana is among the first to use it for lifestyle reasons," said Pai.
H/T: TOI
Feature image source: Times of India