Eight Months of Maternity Leave May Become Reality for Indian Women
Women in India are currently entitled to three months of maternity leave mandated by law. But the Women and Child Development Minister Maneka Gandhi is trying to change that. She wants the period of maternity leave to be extended to eight months. The minister's proposal, which has been sent to the Prime Minister for consideration, includes one month of leave before the due date and seven months after delivery. She also wants the same benefits for women who adopt a child. Reports say the proposal by Mrs Gandhi has got an "in-principle" approval from Prime Minister Narendra Modi.
"We have mooted a proposal of extending maternity leave for working women from the present three months to eight months to the Cabinet Secretariat for a discussion in the Committee of Secretaries," an official in the Women and Child Development Ministry said. "This matter was taken up by our minister with the Prime Minister and he is also very interested, so we are sending a copy to him."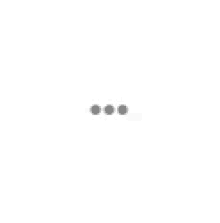 The labour ministry had proposed maternity leave of six months so that mothers could breastfeed their babies for a longer period of time. Reports say the labour ministry will consider other stakeholders before taking a decision. For the proposal to become law, amendments will have to be made to the Maternity Benefits Act 1961.
Maternity leave has been in the news recently with several companies trying to up their game. Flipkart is known to have one of the best maternity leave policies in corporate India, extending benefits to new fathers and adoptive parents. With maternity leave coming back into focus, it might be a good time for the government to also mandate paternal leave for new fathers.
(H/T: The Telegraph )
Featured Image Source: parenting.com