Dr. Seema Rao, the Amazing Woman Who Trains the Armed Forces but Charges Nothing for It
A combat shooting instructor, a firefighter, a scuba diver, an HMI medalist in rock climbing, and one of the 10 women in the world certified in Jeet Kune Do—these are all one woman's accomplishments. We're talking about Seema Rao, the woman who has also been giving commando training to several armed forces in India for the last 20 years, without any kind of monetary compensation.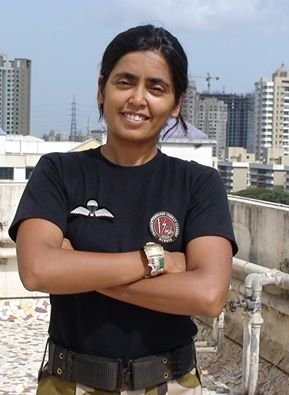 The daughter of Professor Ramakant Sinari, who had helped liberate Goa from the Portuguese, Rao grew up with a strong sense of patriotism instilled within her. Seema met her husband Major Deepak Rao at the age of 16, who introduced her to martial arts. Together, the couple pursued a career in medicine, while also excelling at their martial arts training, shooting, and weapons defence training. Seema went on to get an MBA in crisis management after she became a certified doctor. Still unsatisfied, both Seema and Deepak decided to start training soldiers of the Indian armed forces without compensation of any kind.
In 1996, the Raos approached the Service Chiefs of the Army, Navy, Border Security Force (BSF), and National Security Guard (NSG), who were so impressed by them that they decided to try their training programme. Since then, Seema has spent 20 years as a full-time guest trainer of the Indian armed forces.
Seema's constant travel was hard on her personal life, and she couldn't attend her father's funeral due to it. Her rigorous schedule wouldn't allow her to carry a pregnancy, which led to Seema's decision to not have her own child, and adopt a girl. Emotionally, her life was tough, but it took a toll on her physically as well. She suffered multiple injuries, which include a vertebral fracture and a head injury which caused a loss of memory that lasted months. She was even shot at by insurgents, but none of this did anything to reduce her conviction to serve her country.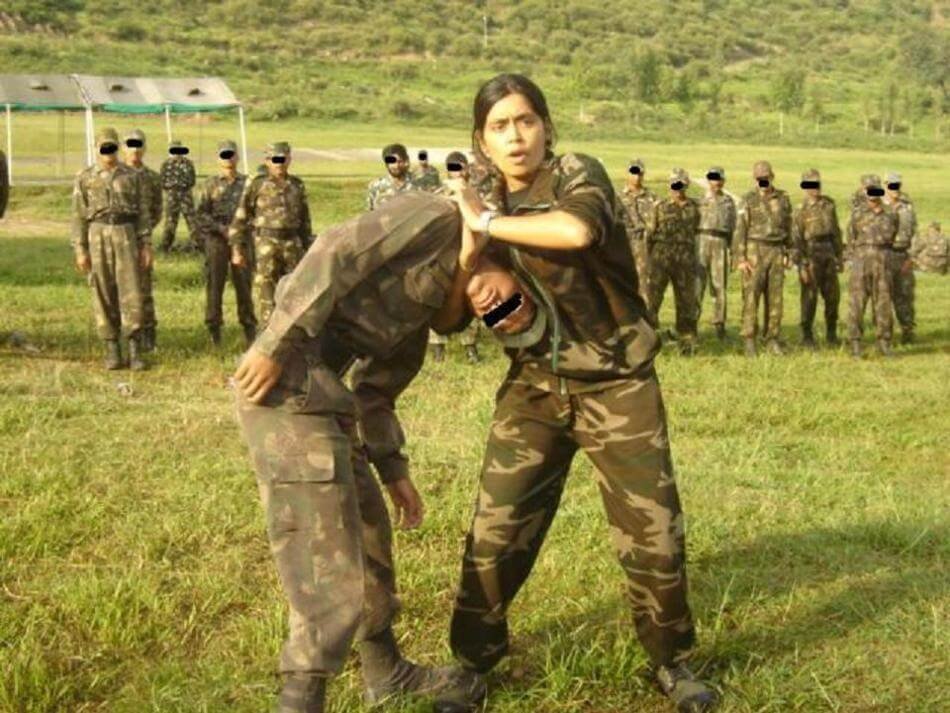 Seema has trained almost every elite unit of the Indian Forces, including the NSG Black Cats, Marine Commandos (MARCOS), GARUD, Para-commandos, BSF, the Army Corps Battle Schools and its commando wing. She has also provided training to the National Police Academy, the Army Officers Training Academy and the Police Quick Response Teams of nearly every major city in the country.
Of course, none of Seema's achievements affect her detractors, who are often reluctant to let a woman train them.
"Not only did I have to discipline them, but I also had to gain their confidence in my ability to teach. However, eventually, I have always managed to earn the respect of commandos that I have trained."
The Raos together have developed a unique method of Close Quarter Battle for the Indian forces, known as the Advanced Commando Combat System, or Bison System. Their unarmed method ensures that the user can very quickly cripple the enemy with the least possible effort. Their reflex shooting method, known as the Rao System of Reflex Fire, is also very beneficial to the forces. It teaches them how to shoot quickly, using the least amount of time, to take down an enemy who is barely 20 yards away.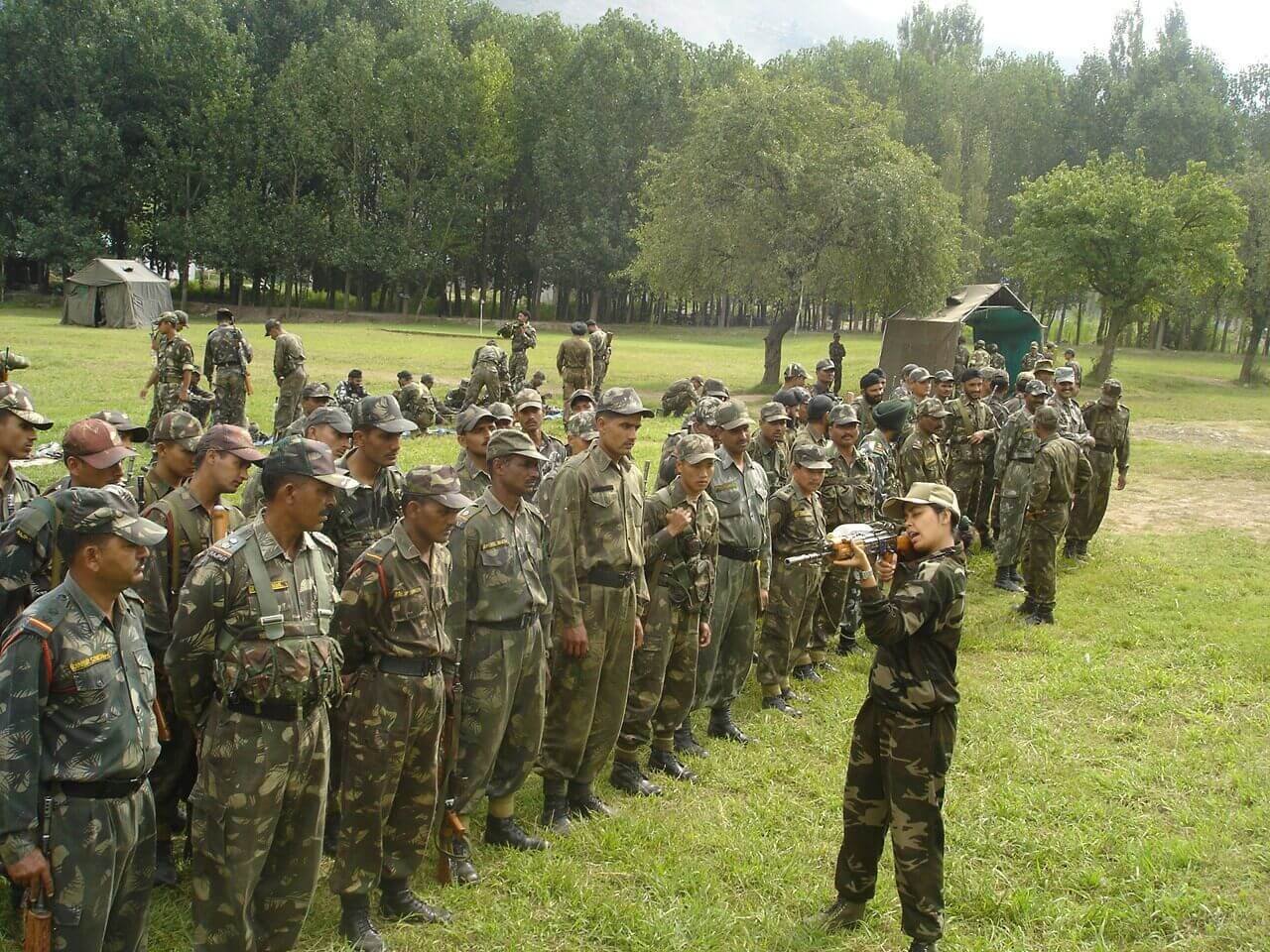 The Raos have now established the Unarmed Commando Combat Academy (UCCA), an elite military martial arts academy, which helps train the Indian forces, and publishes books for them as well. The academy offers training in Jeet Kune Do, along with martial arts training to civilians as well.
"With UCCA, we have published seven books till date and three of these are limited editions for the exclusive use of the Indian forces. Our book Encyclopedia of Close Combat Ops is the world's first encyclopedia on CQB training and it has found a proud place in the FBI library and the INTERPOL library."
Seema's interest doesn't lie only in the armed forces, she also cares about women's safety. Known as DARE (Defence Against Rape and Eve Teasing), Seema has created a programme that enables women to tackle any kind of potential sexual assault both physically and mentally.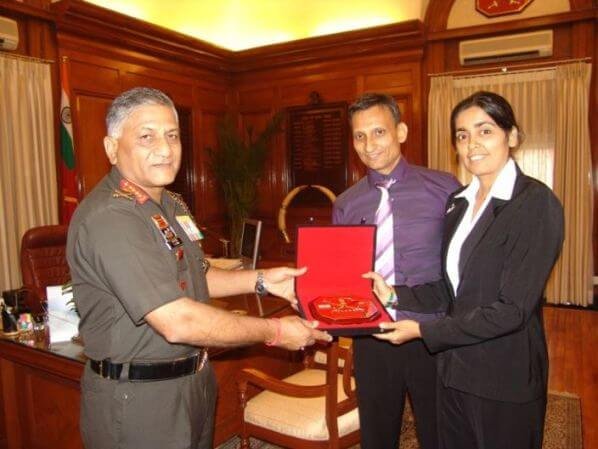 Seema has also been part of India's first mixed martial arts movie, Hathapayi, which revolves around a female protagonist.
Seema has trained over 15,000 soldiers so far, and has no plans to stop. She has received the World Peace Award at World Peace Congress in Malaysia and the US President's Volunteer Service Award. In her own words, "It's not easy. It never is. But who likes it easy anyway. Bring it on!"
H/T: The Better India
For more of this author's work, click here; to follow them on Twitter, click here.