Dalit Worker Allegedly Raped by IIMC Clerk on Campus, Says She Is Being Forced to Withdraw Complaint
A Dalit woman, working as a contractual labourer at the Indian Institute of Mass Communication (IIMC), has alleged that she was raped by a lower division clerk on campus. The woman says that she was raped by Sagar Rana on August 15 last year when he called her to his house on the pretext of helping his grandmother. When she reached his house, the woman says Rana raped her, made a video of her and threatened her that he would put it online if she told anyone about the rape.
According to a report in Catch News, the assault did not stop there. She alleges that Rana raped her twice at his official accommodation. During the attack, she says he also tried to etch his name on her wrist with a knife. Soon after, the woman told her husband about the repeated assault and filed a complaint with the police on September 18.
While Rana was taken into custody, the woman says that she was threatened by his relatives to withdraw the complaint. Her husband says that Rana is a powerful man since his father works as a driver for the Secretary of the Information and Broadcasting Ministry. "That day, when the complaint was registered, Rana's father turned up at the police station with 10 relatives and a member of the IIMC staff," her husband says. "They threatened me outside the police station, asking me to withdraw the complaint. His relatives suggested a 'compromise' many times and offered me money. He then called Anurag Mishra, IIMC's Officer on Special Duty, and handed over the phone to me. The OSD then asked me to withdraw the complaint, saying it is a 'college matter' and we should sort it out within the institute. I said no."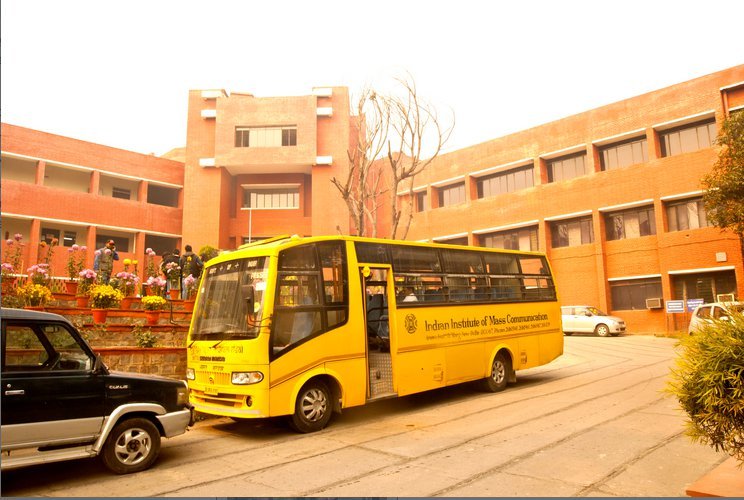 While OSD Anurag Mishra was transferred out of IIMC, he continues to work at the campus for lack of a replacement. He says, "If they felt intimidated, they should have knocked on the doors of the courts."
The day after the alleged threats at the police station, the rape survivor claims she was forced to change her statement in the court and, from rape, the charge was changed to molestation. "Ten people with a lawyer surrounded us and said 'people get murdered in such cases, withdraw your complaint'. Since we did not have a lawyer and didn't know what to do, I changed my statement," she said.
Responding to the allegations, Rana's father says, "If my son is at fault, let the court give whatever punishment it deems fit. I want to add that I never threatened anybody. People have been harassing me for so long on this matter. If they can prove that me or my son threatened or harassed them, I can kill myself. Neither have we created any pressure on them nor have we harassed them."
Not much has changed for the couple even now. Rana was released from custody on September 22, and even though he was transferred to the Dhenkanal campus, the order was revoked and he is still at the Delhi campus of IIMC. The rape survivor and her husband say that they are still being threatened to withdraw their complaint.
"Two-three people within the administration have asked me repeatedly to withdraw the complaint against this man as he is very powerful. Rana himself told me 'you don't know who my father is, I can get away with murder'. I know they are hatching a plan to throw me out of IIMC. We are poor and unable to deal with the technicalities of the matter, but we want justice," says the survivor's husband, who has been employed on contract by IIMC for the last 12 years.
With powerful people on the side of the accused, can the woman who survived repeated sexual assaults even hope for justice?
H/T: Catch News
Featured Image Source: tehelka.com