DU Girls Are Smashing the Patriarchy by Rebelling Against Biased Hostel Rules
DU girls have had enough with patriarchy and are now demanding reform.
Delhi University is known to have a fairly liberal setup within campus, but when it comes to girls' hostels, the tables turn with every passing minute post sunset. Female students of Delhi university have decided to protest against the regressive norms imposed by college hostels, like curfews as early as 8pm and a direct complaint to parents for even the slightest case of 'rule-bending.'
What makes this worse is the fact that none, or a very relaxed version, of these rules apply to boys' hostels. When women students question the authorities they receive the regular spiel of how these rules are meant to 'protect' women. But Delhi girls have had enough and are now raising a voice against the step-child treatment meted out to them by parochial university policies.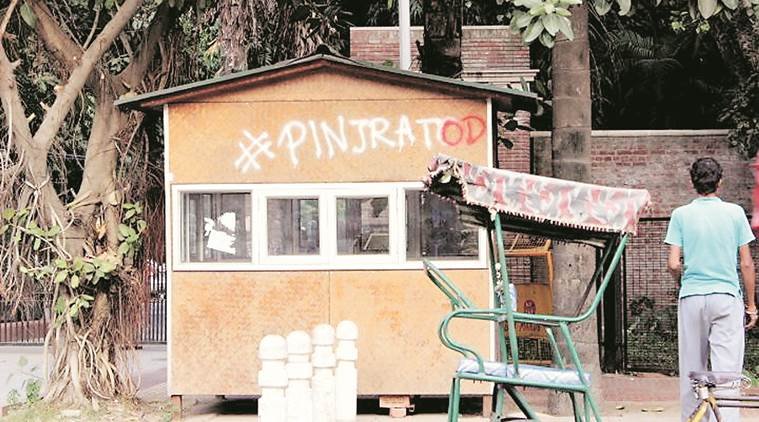 Source: Facebook
Make way for ' Pinjra Tod'-- which literally translates to 'break the cage'--a campaign promoted by students and alumni from various colleges in Delhi, that is meant to question imposed norms that exclude women from public spaces that hardly do any good in the long run for women's safety and freedom.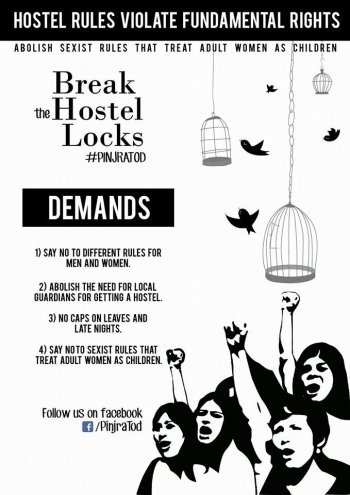 Source: Facebook
Pinjra Tod is an attempt to make authorities understand that putting the onus on women to protect themselves from harm is a subtle reinforcement of victim blaming and strengthens the archaic social claim that a woman is supposed to be enforced with limitations. Janaki Abraham, associate professor in sociology at the Delhi University says, "The current UGC guidelines assume that students are not adults. All these measures are ways to control sexuality."
The campaign's petition has currently gathered more than a 1000 signatures in support on Change.org and on key social networking sites. Devangana Kalita, member of the Pinjra Tod collective says, "The Pinjra Tod campaign was triggered when the Delhi Commission for Women issued a notice to Jamia Milia University demanding an explanation for cancelling two late nights that are given to women; the University had issued no such orders for the male students. This was very encouraging, because in all my time in colleges, I have never seen such a move by a body like the Delhi Commission for Women. So we have decided to tackle the issue of regressive rules by addressing our petition of demands to the DCW."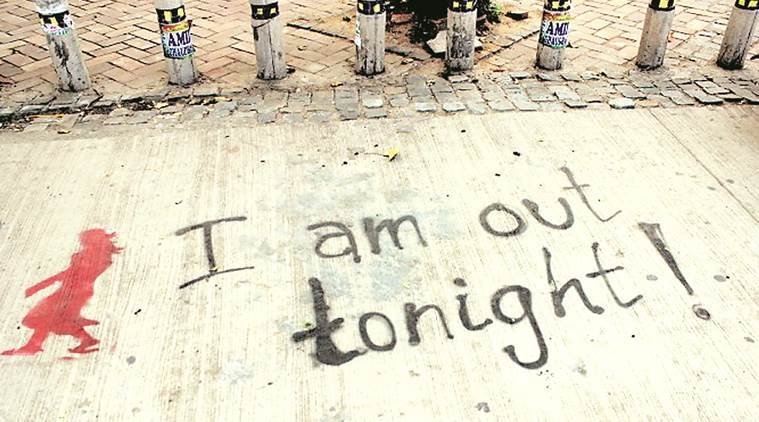 Source: Facebook
These years are some of the most important for men and women for development and overall growth and widespread exposure, and it is absurd to enforce rules on fully functional decision-making adults and clip their wings on the flimsy argument of 'protecting' the 'fragile' female gender.
Learn more about Pinjra Tod here .