15 Hacks to Create the Illusion of Space in a Small Apartment
Not all of us can afford to live in palatial houses, with rooms the size of football fields. So, these tips and tricks to make small spaces appear larger will prove handy for all of us who want to make the most of the space we have.
Multifunctional furniture
Furniture which doubles up as storage space, is an excellent way to save space. Some examples are box-beds, trunks which can make for interesting coffee tables, ottomans you can store things in, or good quality stools which double as bedside tables.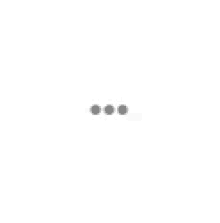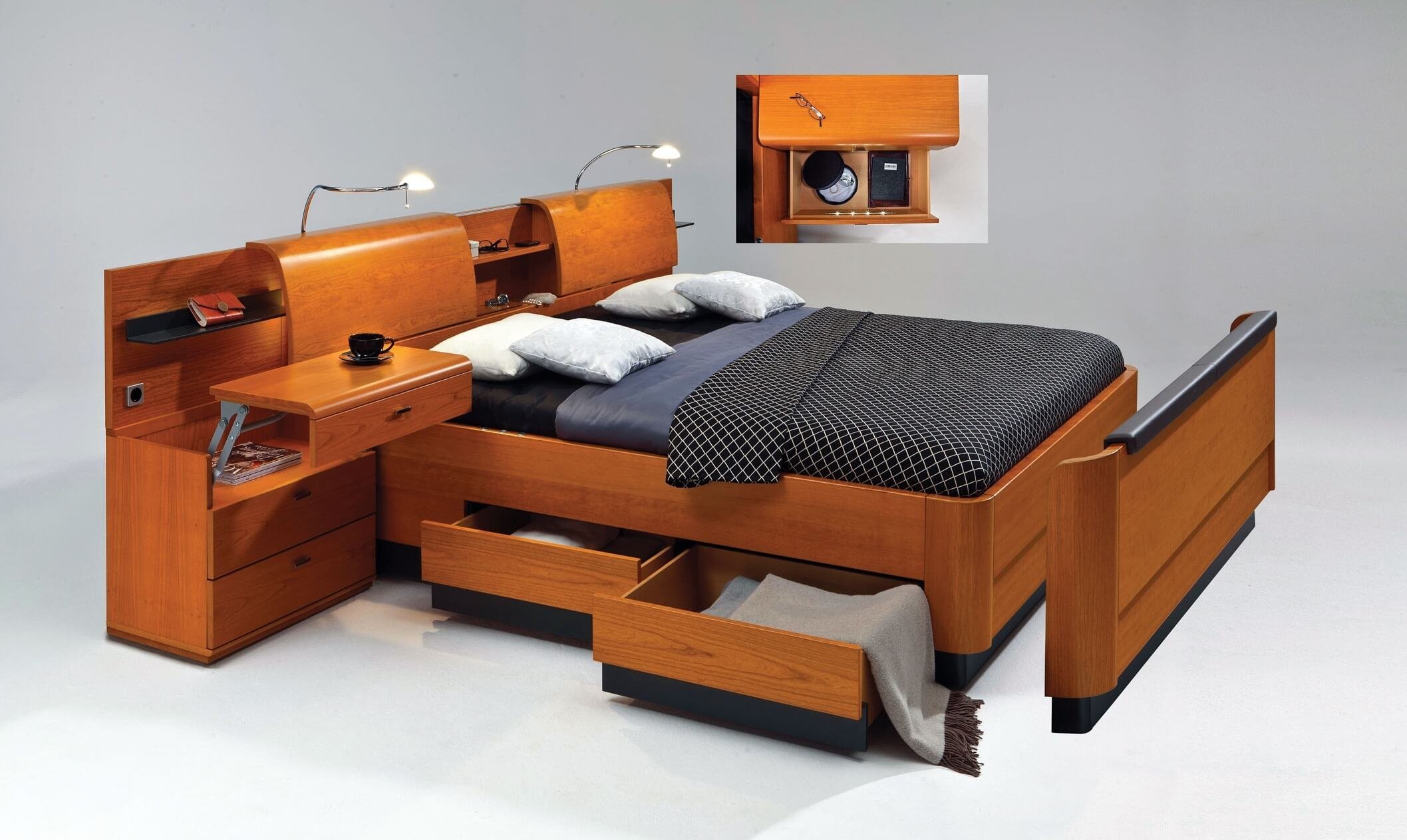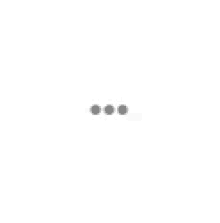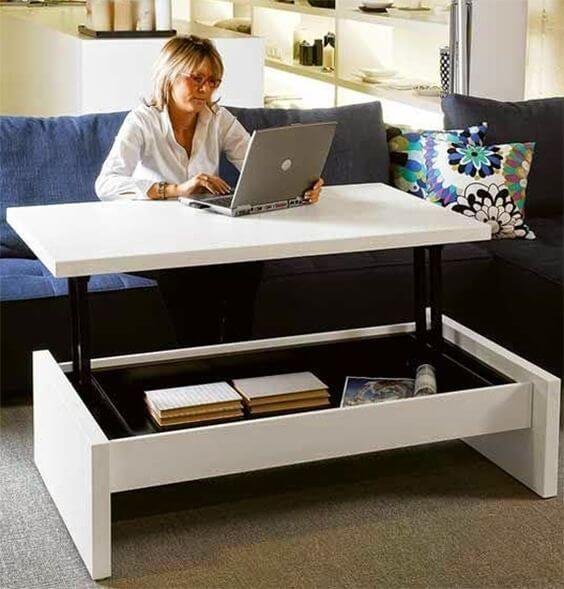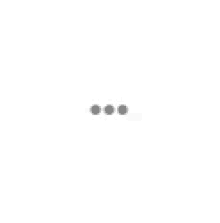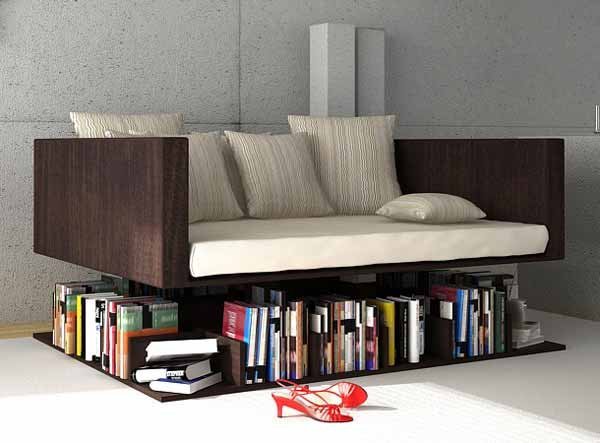 Light-coloured flooring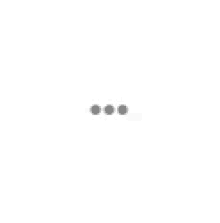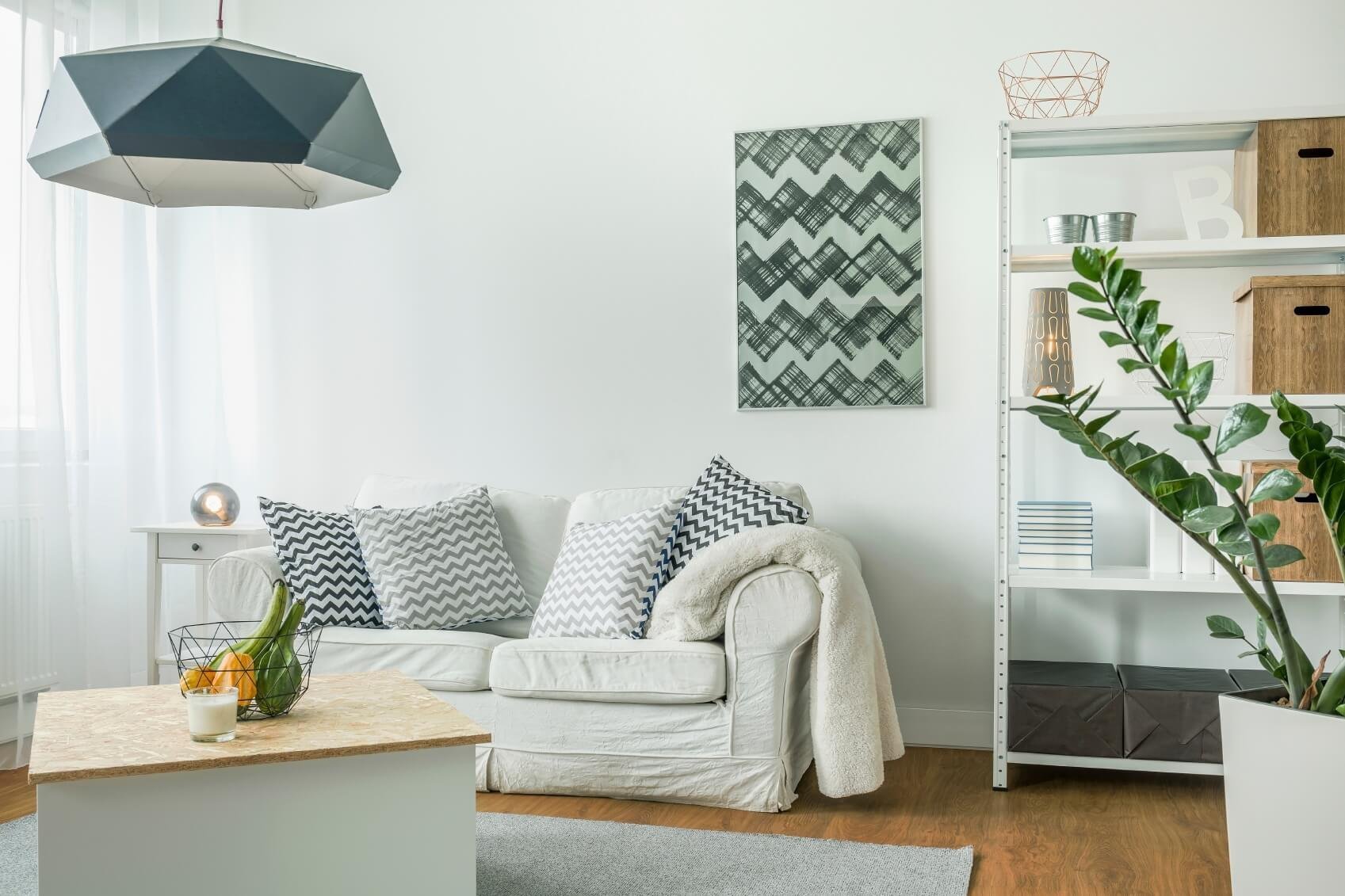 While dark floors might make a room seem cozy, they also absorb light and eat up space. Lighter flooring will make spaces seem brighter, because they will reflect light. If you cannot afford to change your flooring, just get a rug which is light-coloured.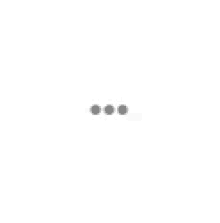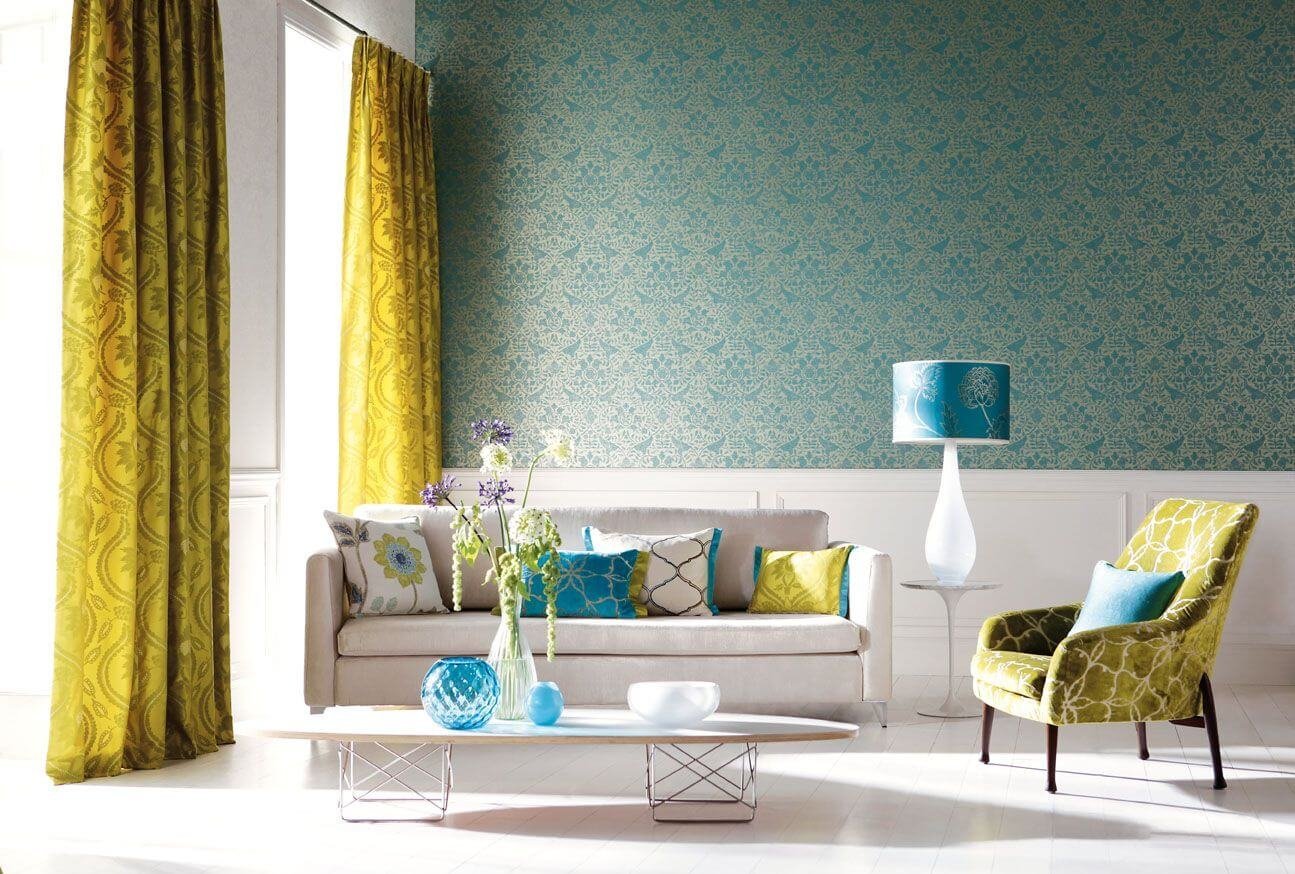 Pale walls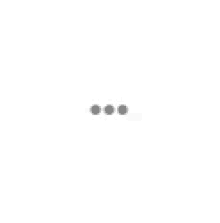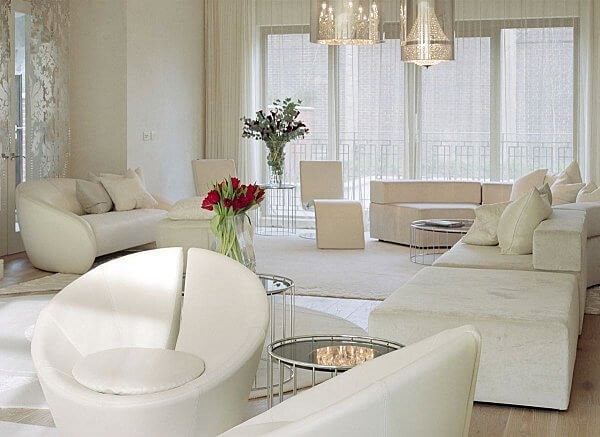 It is a well-known fact that pale walls always make spaces seem airy and bright, because they reflect light. Dark colours might look warm and festive in advertisements and photos, but in an actual room, they can be suffocating. 
Transparent furniture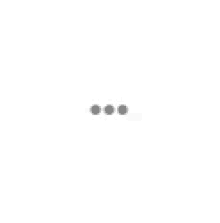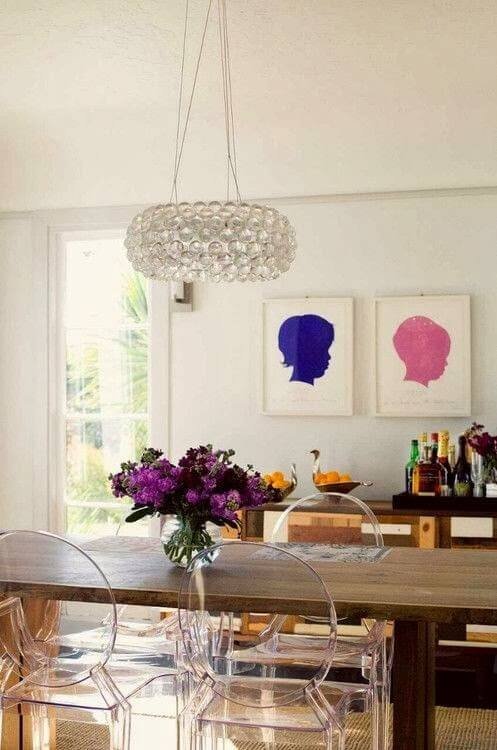 Better than having less furniture, is having furniture you can barely see! Most of the time, you will see right through these, which will make spaces seem more airy and vacant.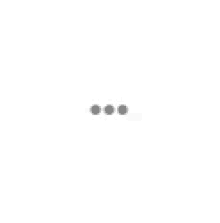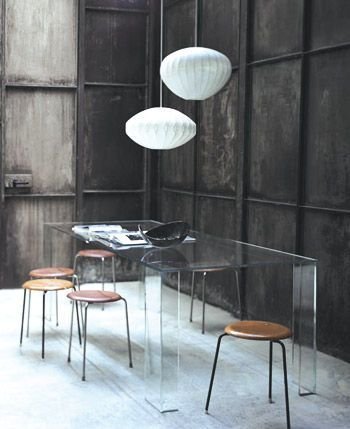 Natural light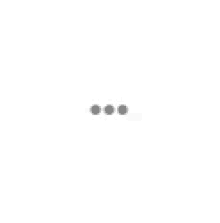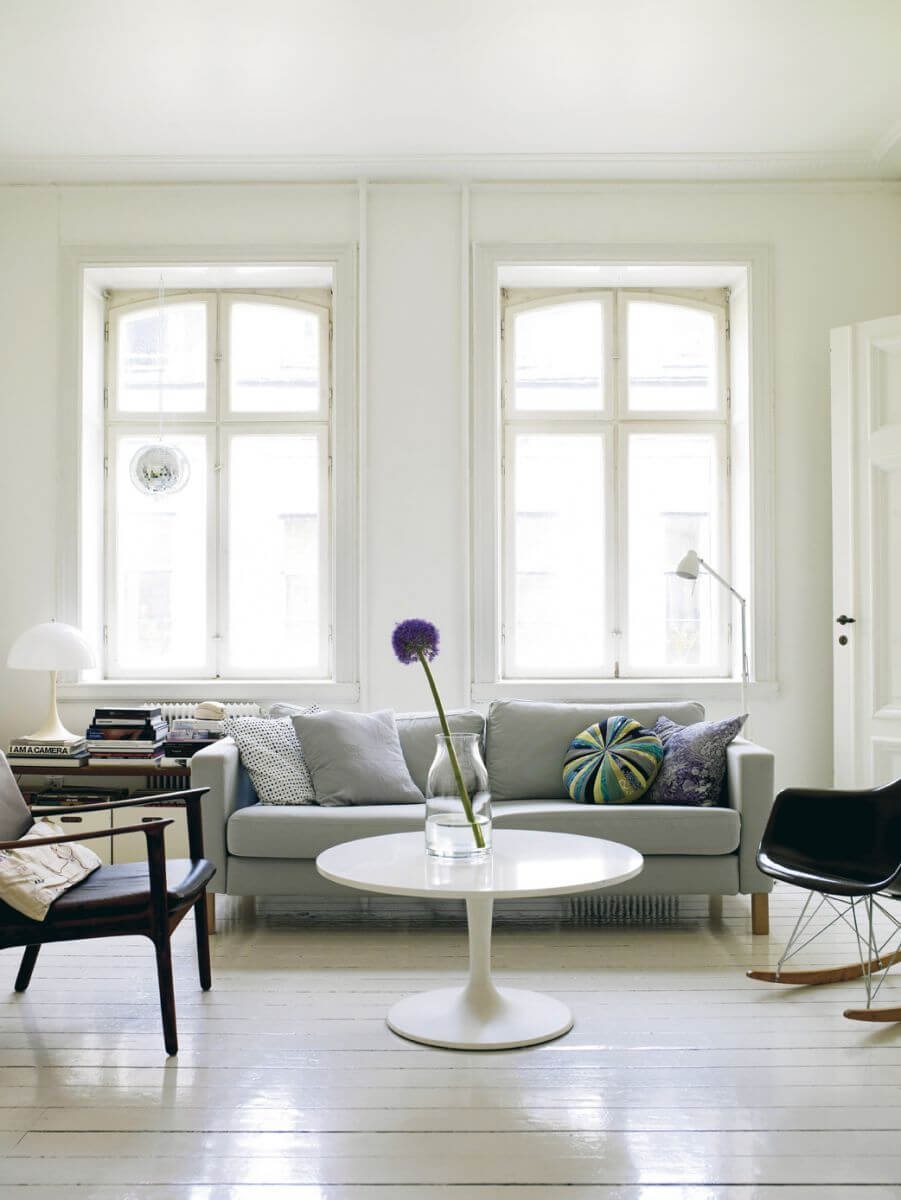 Nothing takes away a sense of spaciousness like a room with no natural light. Keep your doors and windows open to allow as much daylight in as possible. Keep windows clean so that light can enter freely.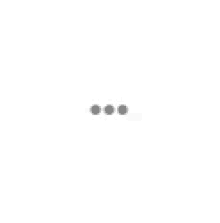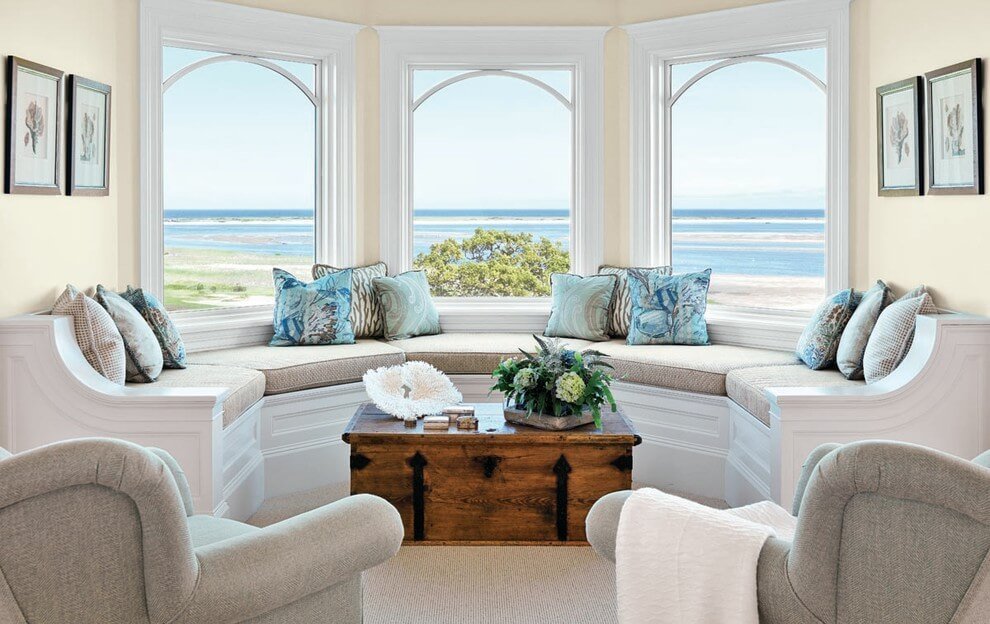 Mirrors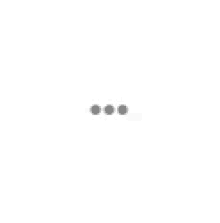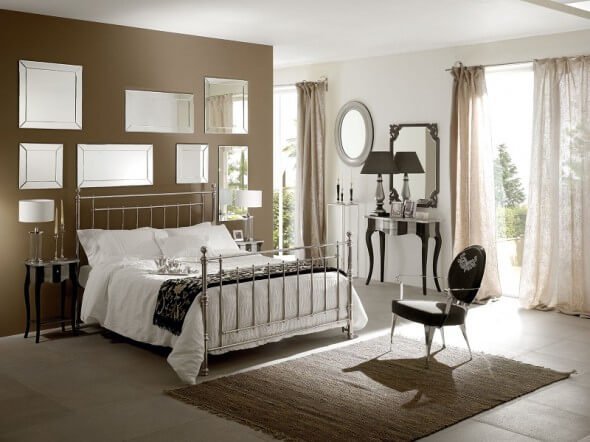 Mirrors reflect light, thereby doubling the light entering a room, natural or artificial, while adding some sparkle. Plus, they seem to double space when you walk past them, making rooms appear larger and brighter.
Folding furniture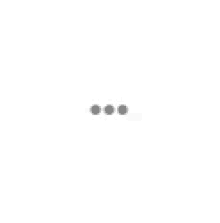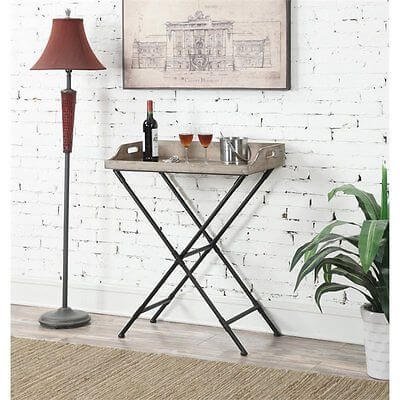 Furniture which can be stacked or folded away is excellent for saving space. This could include pull-out beds or sofa beds, folding tables, chairs, and beds. They can be used when needed, and folded and kept away when not required. Those who like eating in bed while watching Netflix, really don't need a dining table cluttering their space. They can use a folding dinner table only when they have guests over.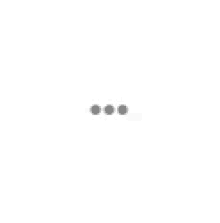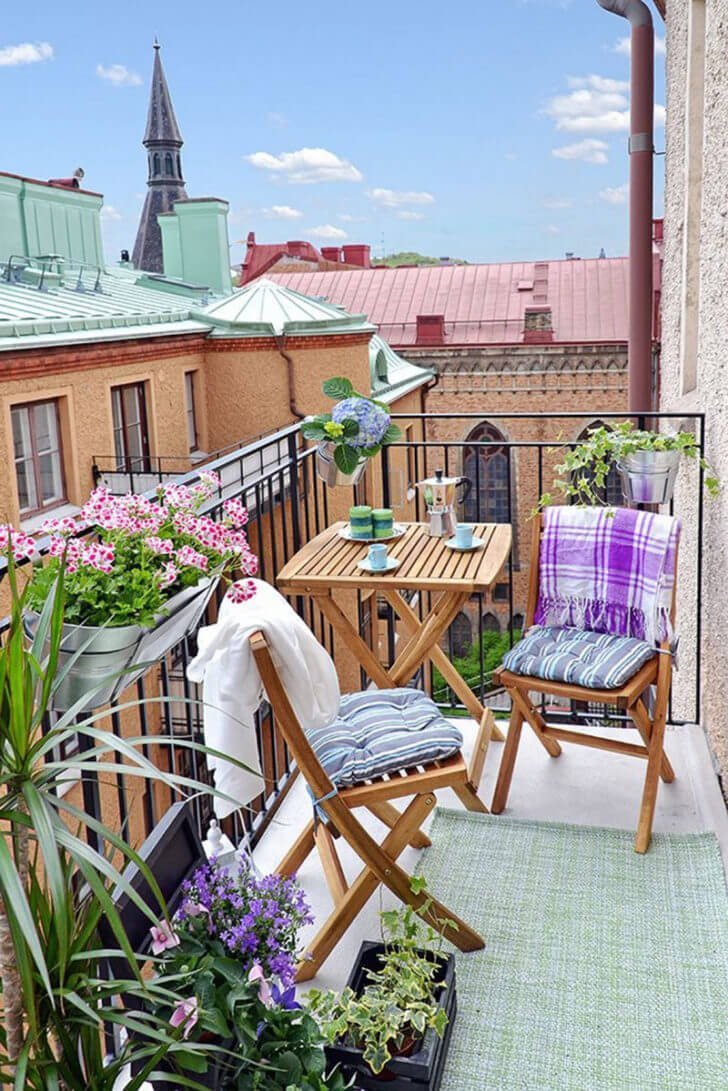 Monochromatic decor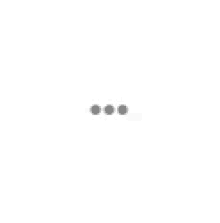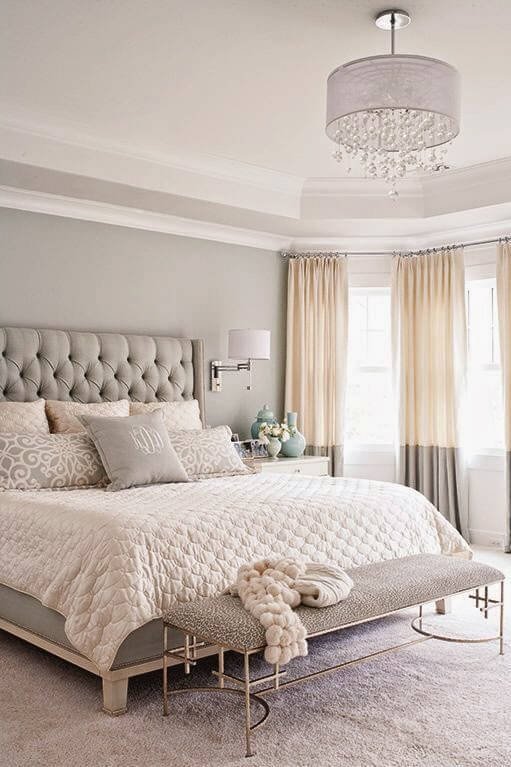 Pale walls, in pastel shades or off-white, are often the best option for paint hues. They somehow seem to make spaces larger, by making the walls seem further far apart. In addition to this, cream or off-white sofas, cushions, curtains, and chairs, add to this sense of greater space. Interior decorators often recommend white-coloured fixtures and wall-mounted furniture because they expand spaces a lot, as compared to dark coloured fixtures which clutter the floor and make walls seem cramped. Moreover, lighter shades reflect light, making rooms seem larger.
Remove doors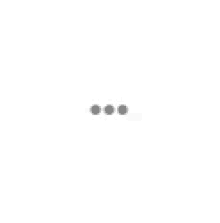 For people living alone in small or studio apartments, privacy within the home is usually not a concern when it comes to each and every room. As a result, doors are not necessary except in bathrooms or bedrooms. They take up a lot of space, from wall to wall, and can easily be replaced with a fun alternative. This could include a bookshelf or a decorative partition.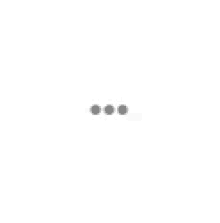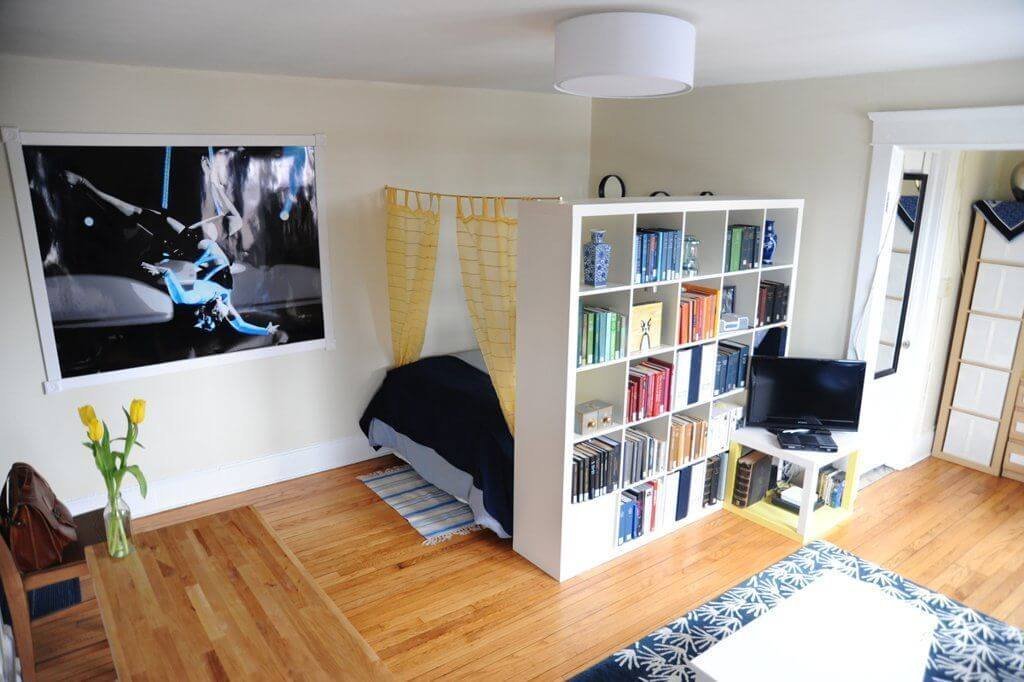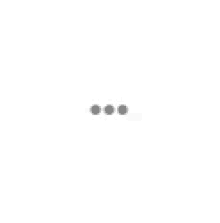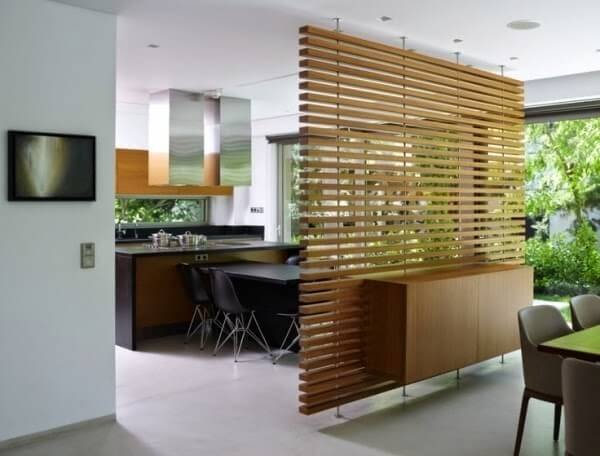 Some people even use curtains to cover spaces like closets, instead of using a bulky door. Using pocket doors or sliding doors which merge into walls, is also something you can try, to save space.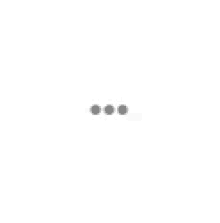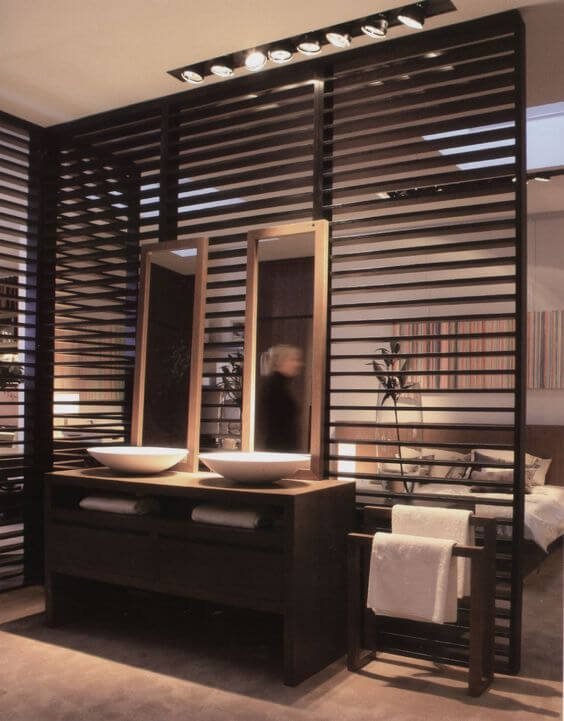 Get rid of small showpieces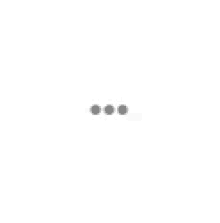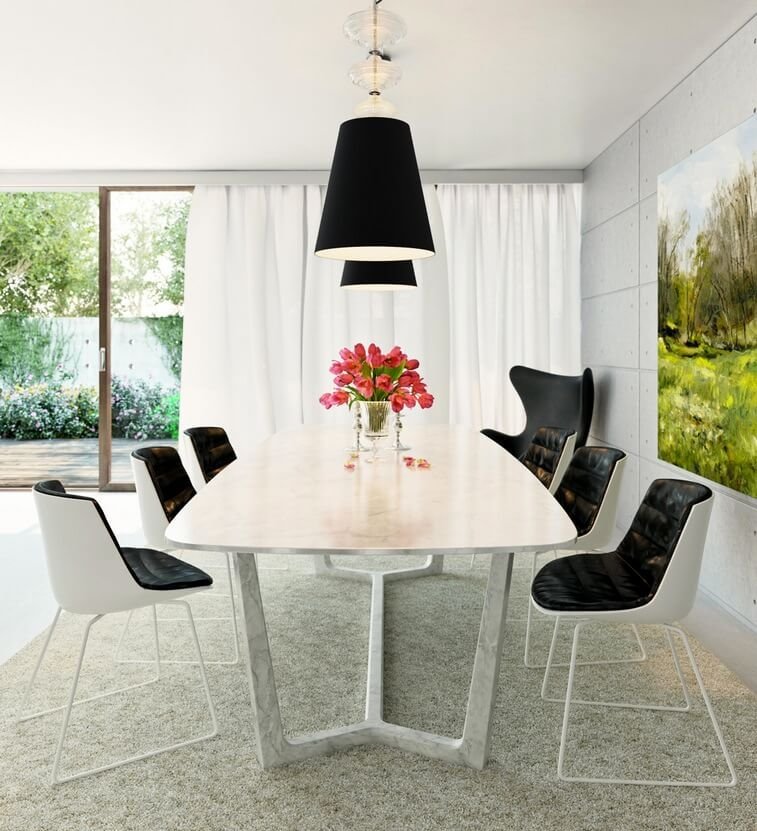 Nothing clutters spaces quite like those tiny knick knacks strewn everywhere. Keep a large piece of art or statement furniture to add character to a room, but steer clear of small souvenirs, showpieces, and the like. Unnecessary details disrupt the sense of minimalism and harmony otherwise created by uninterrupted, unified colours.
Sheer curtains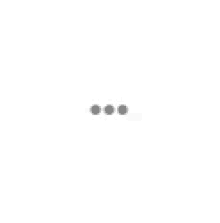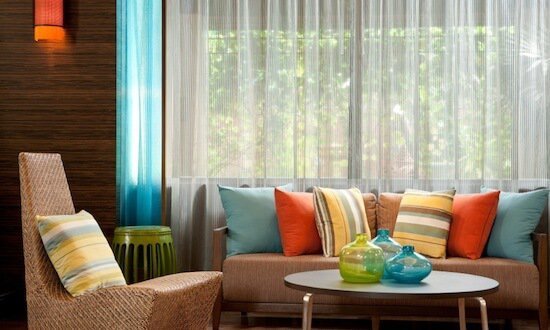 Sheer curtains help let in more light while lending privacy. Sheer drapery makes spaces seem more airy, as compared to heavy, opaque curtains. Simple, unruffled window accessories also add a sense of neatness to spaces. The best thing to do would be to leave windows open, but since that is tough to do, it is better to use as little drapery as possible.
Furniture placement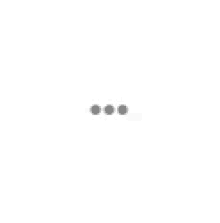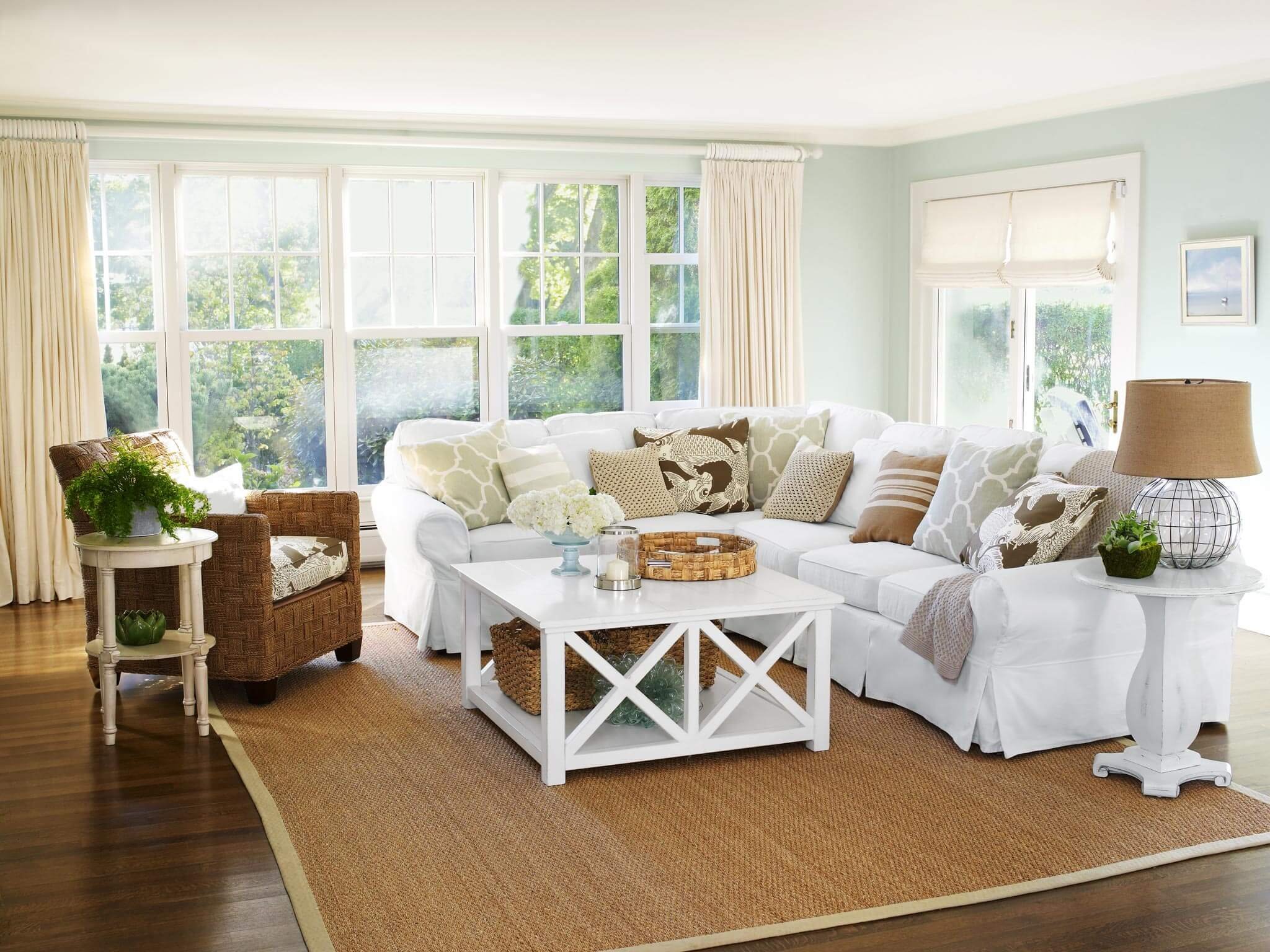 Spaces look more open when furniture is placed away from the walls, leaving spaces empty. This ensures that spaces aren't cramped and furniture doesn't seem like it has been pushed against a wall. In fact, placing furniture slightly away from the wall and more towards the centre of a room makes the room seem more sociable, because sofas and chairs are placed at a distance which makes conversation convenient.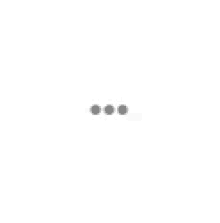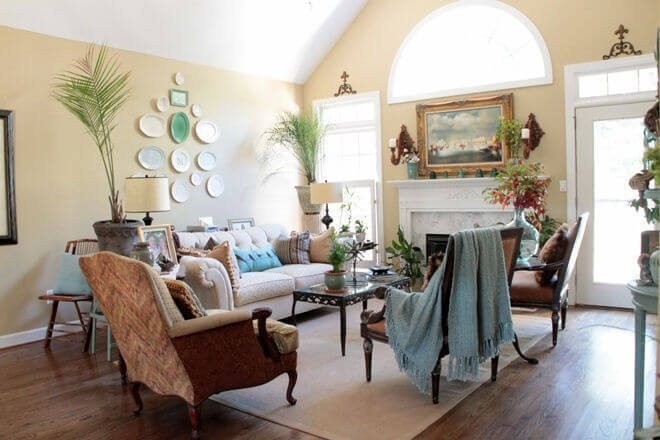 Hanging accessories also helps save space, by not cluttering floors. Another useful way to save space is to mount shelves or storage spaces so that less space is taken up by these items.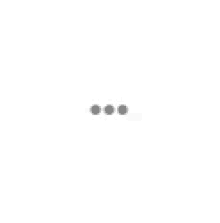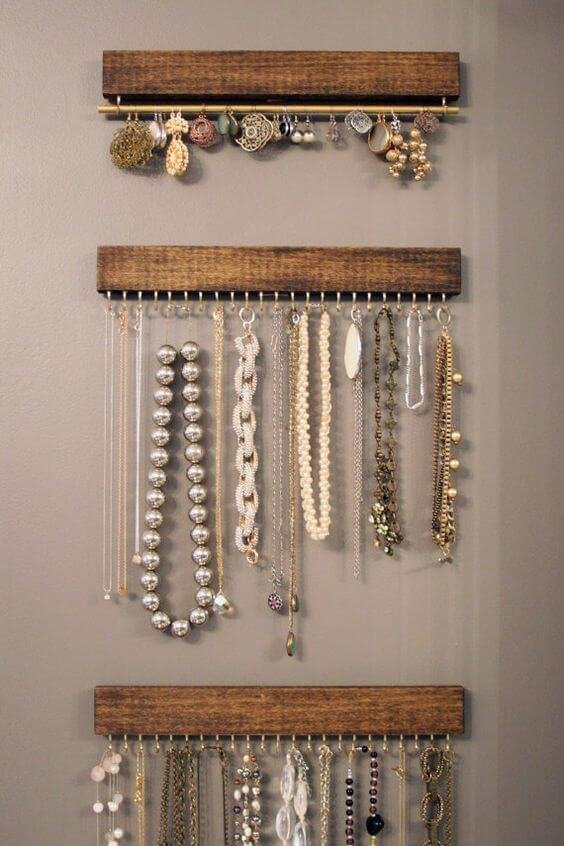 Blend adjacent spaces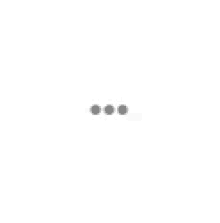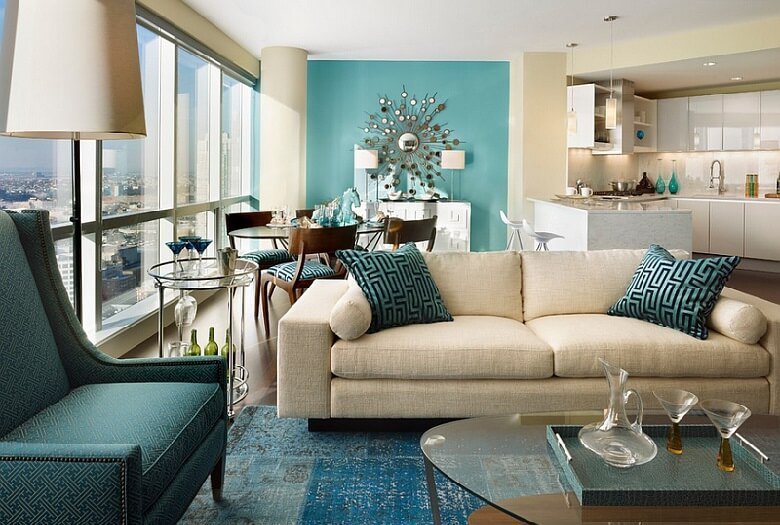 Keep upholstery similar to wall colours, floor colours similar to rug colours, and so on. This will create a sense of space because a variety of colours can make a space seem really cluttered. This breaks up a room, making it seem smaller, whereas a unified effect created by linking spaces, expands a room visually.
Breathing room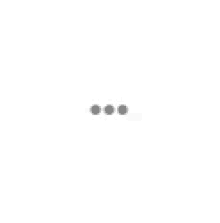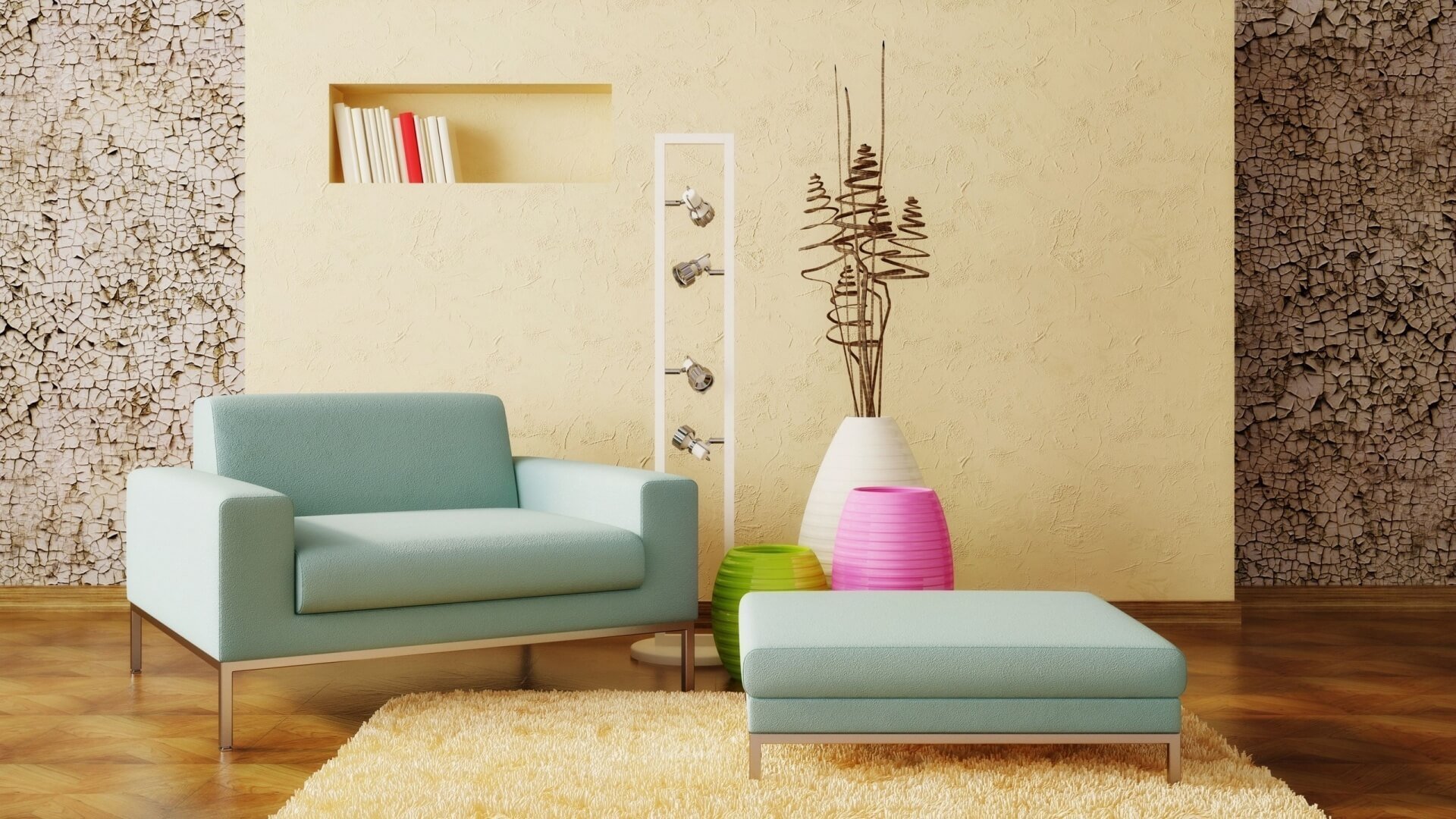 Leave 10% empty space everywhere. For example, while arranging books on a shelf, leave some space empty so that every corner is not covered up. The premise behind leaving space between other pieces of furniture and walls is also that we should leave 10% space.
Use lighting wisely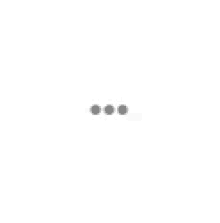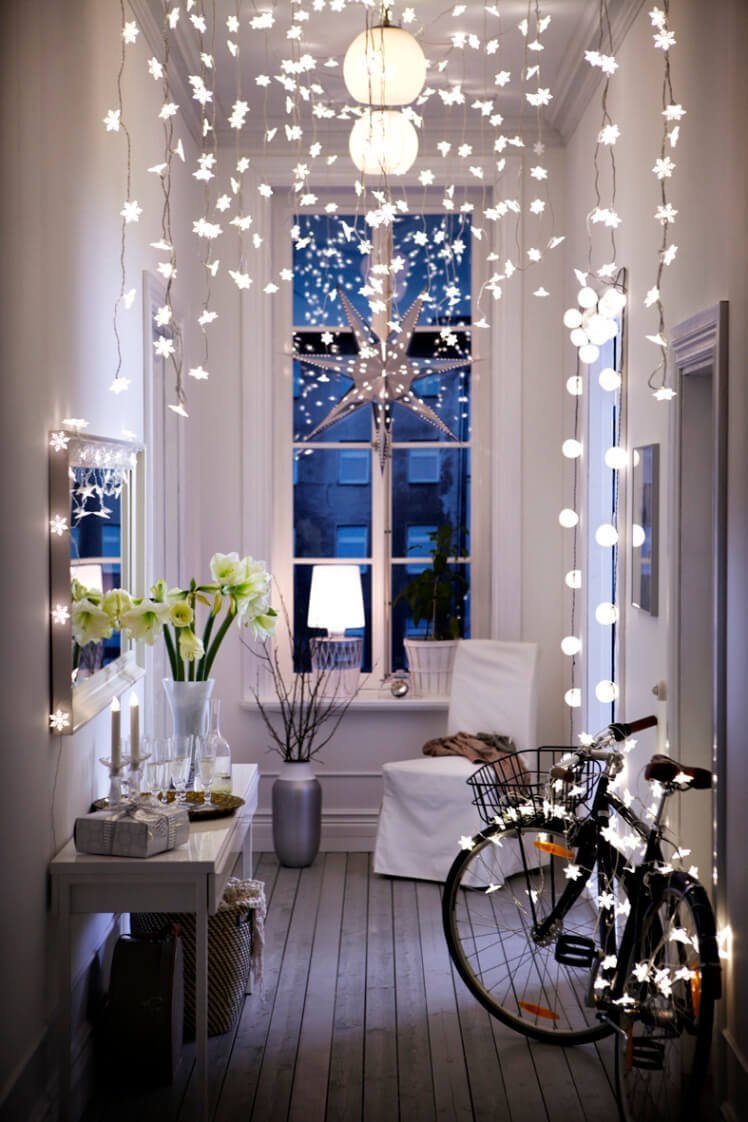 Lights should never be placed in only one part of the room. Even if you have a large chandelier at the center of your room, the corners will remain dark. So it is best to use fairy lights, lamps, and other sources of light to make your room brighter. If you have no spaces for lamps, try wall-hanging lamps, or ceiling lamps, as they are way more kitschy than traditional tube-lights and chandeliers.
What are your tricks for making a small apartment look bigger? Tell us in the comments!