CBFC Won't Certify Lipstick Under My Burkha Because of 'Sexual Scenes and Audio Pornography'
We were super excited about Alankrita Shrivastava's Lipstick Under My Burkha, starring Ratna Pathak Shah, Konkona Sen Sharma, Aahana Kumra, and Plabita Borthakur in lead roles, when we first saw its trailer. The film has already been doing the rounds in film festivals, and won the Oxfam Award for Best Film on Gender Equality at the Mumbai Film Festival and the Spirit of Asia Prize at the Tokyo International Film Festival.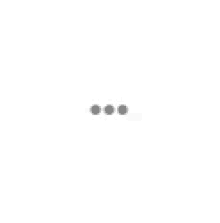 According to latest reports, though, the Censor Board of Film Certification (CBFC) has refused to certify the film. Mumbai Mirror reported that the reasons were mentioned in a letter to producer Prakash Jha.
The letter read,
"The story is lady oriented, their fantasy above life. There are contanious sexual scenes, abusive words, audio pornography and a bit sensitive touch about one particular section of society, hence film refused under guidelines 1(a), 2(vii), 2(ix), 2(x), 2(xi), 2(xii) and 3(i)." (Sic)
Prakash Jha, who is currently in London, told Mumbai Mirror,
"As a country we must encourage freedom of expression but the CBFC refusing to certify films that tell uncomfortable stories discourages filmmakers from pushing the envelope. Films should challenge the status quo which is what Lipstick Under My Burkha perhaps does and I believe our audience deserve to watch it."
Director Alankrita Shrivastava was informed about the decision after Pahlaj Nihalini watched the film with the Revising Committee. She added,
"It's a feminist film with a strong female voice which challenges patriarchy. I think that's why they don't want to certify it. As a filmmaker, I stand by the story and will fight for it till the end."
Post the Udta Punjab controversy, the CBFC had cleared The Jungle Book as well as Befikre with U/A certificates.