Blind Dating Is Tricky Business, so Use These Easy Tips Next Time You Go on One
At this point, almost all of us have been on blind dates, but none of today's blind dates are actually blind anymore, thanks to Tinder. Before you go to meet anyone anywhere, you have already looked through their Facebook profile, Instagram page, and for the really thorough, their LinkedIn profile. For those we meet through friends, we gather intel long before we meet the potential date. In a time of super-connectivity, no one is a perfect stranger anymore. We know 15 miscellaneous facts about our date but we still don't the person.  At the end of countless dates that have ended in varying levels of success (or failure, on some occasions), here are some tips that may not guarantee a 100% success rate at relationships, but they should save you from the awkwardness of a blind date.
Don't go in with any expectation.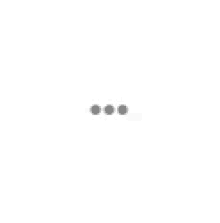 It's normal to expect your date to be cool (or hot) that's why you want to go out with them in the first place. But don't put a lot of expectations on your date; the pressure of turning it into something more can ruin a potentially good time. Enjoy their company and get to know them for who they are, for which you need to keep your impression of them from their social media pages away from the date. 
From personal experience: Falling for musicians may be a cliché but it rings a little too true for me. So if I'm ever out on a date with a musician, I ignore that fact deliberately and focus on other aspects of their personality. 
Make a phone call.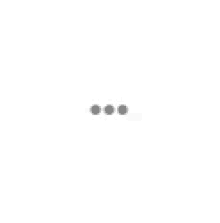 If you are going out with someone new, the anticipation can get crazy. You might start questioning the idea or over-thinking it. The easiest way to deal with this is to just give the person a call. Yes, no one calls anymore, and texting is our preferred mode of communication, but a quick phone call will establish some connection even before the date, taking the edge off.
From personal experience: Being someone who hates talking on the phone, calling a date seemed like something out of a nightmare. I relied on texts even when we reached our destinations and coordinated with directions. All this changed once one of my blind dates called me up a few hours before the date, just to check in. I now stick to this routine whenever I have to meet anyone new. 
Nail that awkward first meeting.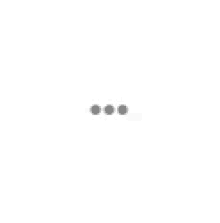 One of the most awkward parts of a blind date is the greeting. You don't know what to say when you just meet someone for the first time but you already know there is a possibility of romance. The way to make that meeting un-awkward is to say something funny or something that will make the person laugh. Sharing a laugh makes the situation lighter, and establishes a connection. If humour isn't your go-to solution, then say something that you both have a shared experience with (that phone call earlier will help with this). The point is to just take it easy, and get comfortable with the other person.
From personal experience: I usually get lost on my way getting anywhere. And if the person on the other side is not devoid of humour, a quick recap of my misadventures is what breaks the ice.
Plan your date around an engaging activity.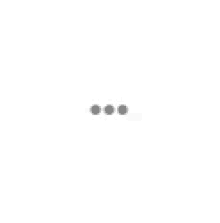 If you are dedicating alarge chunk of time to spend with someone you don't know, it's okay to think about what you'll do if you don't hit it off. Don't rule out the date, just focus on doing something fun. Hands-on activities like bowling, pool, going to an amusement park, or going for a walk are great ways to enjoy a date if the conversation isn't flowing as well as you'd hoped. 
From personal experience: Taking part in an activity that is new or even slightly weird is an awesome way to have fun with someone. Since a lot of my life revolves around food, I try to get something to eat that is new to both of us. Or try a drink that sounds ridiculous. It will make for a fun memory, if nothing else.
Keep an open mind.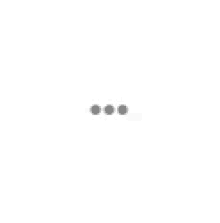 It's more than likely that your date is also nervous, so don't hold them to a checklist as soon as you meet them. Keep an open mind about who they are and what they are saying. Even if they don't seem like your soulmate, get to know them just as you would a new friend. Go in with an open mind, think of it as meeting someone new, hearing some interesting stories, and having a new experience. Let them know at the end of the date if you don't want to take it forward with them.
From personal experience: I make sure to include eating some good food on the itinerary, so even if my date wasn't as exiting as I thought he/she would be, I at least got to eat some delicious food. 
Be safe.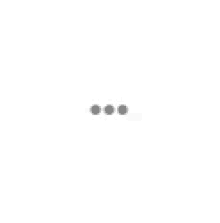 The most important part of a date is to stay safe. It's an unfortunate truth, but there are very few people you should trust immediately. So take precautions, let someone know where you are going, who you are going with, and leave that person's number with a friend or family member. Also, take care to not head somewhere you may not be able to get back from on your own. Long car rides on a blind date is not the best idea, so go somewhere with a few people around. 
From personal experience: Thankfully, I have always had the fortune to have people around me who check up on me and made sure I was taking care of my safety on all occasions, before every thing else. 
Dating is confusing, for many reasons, and figuring out how to go about the 'not really a blind date' blind date is one of those reasons. So use these tips to go out and make that process suck a little less.