Black Magic, Physical Abuse: Kangana's Ex Adhyayan Suman Makes Shady, Shocking Revelations
At this point, the real, complete story about the Hrithik Roshan-Kangana Ranaut affair is entirely up for speculation. While it was anyone's guess in the beginning, the narrative seems to have turned against Kangana soon after her emails to Hrithik surfaced, which made her sound, at best, like someone dealing with a case of unrequited love, and at worst, someone who just can't take the hint. Sussanne Khan, who's stayed away from this whole incident so far, finally sided with Hrithik yesterday, after 'leaked' pictures of Hrithik and Kangana came out, followed by allegations that they were fabricated and Photoshopped.
So far, in a nutshell, what's happened is that Kangana called Hrithik a silly ex in an interview, after which he sent her a legal notice, which then prompted her to send him a legal notice. Suddenly, details about their relationship were everywhere, with statements and name-calling and stories of him proposing to her in Paris, then dropping her like a hot potato. It got murkier by the day, with leaked emails and leaked pictures emerging from all kinds of sources.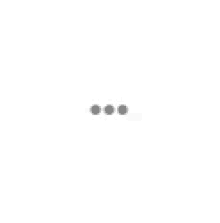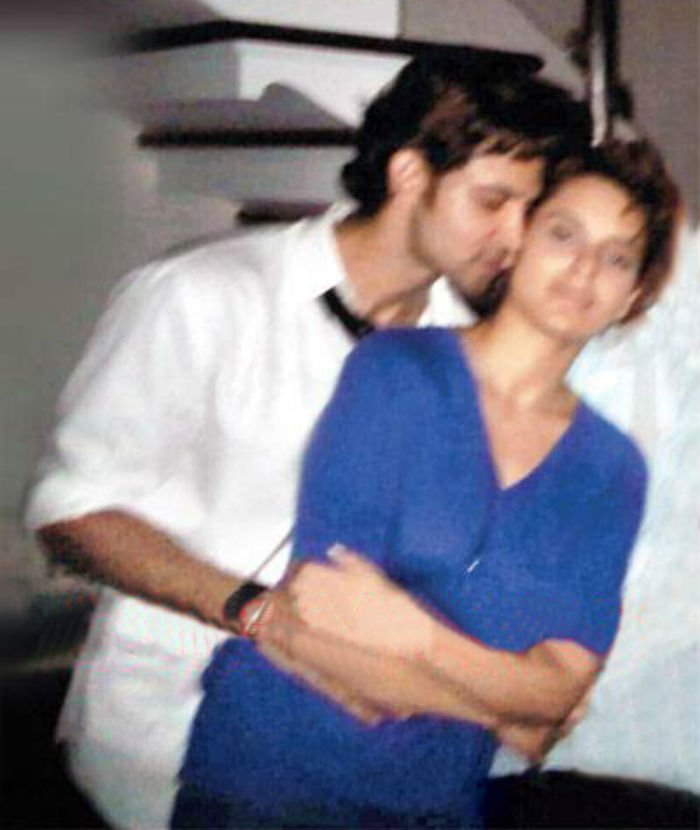 Most of Bollywood stayed away from this mess, because Kangana and Hrithik are both superstars in their own right, and Bollywood is nothing if not politically correct. Last night, finally, someone came out in full support of Hrithik Roshan, in a 4200-word-long interview with DNA, and that's Kangana's ex Adhyayan Suman.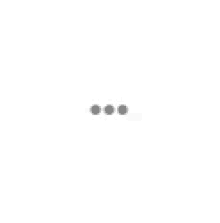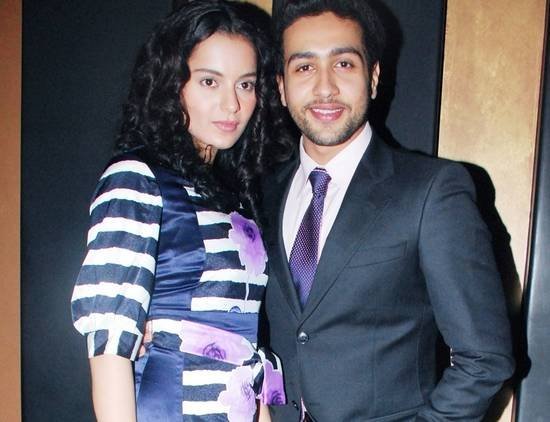 In case you can't recall, Adhyayan is a six-film old star kid, son of Shekhar Suman, who also worked with Kangana in Raaz 2, which is when they started dating. At the time, Adhyayan was 20. He claims he was so traumatized and "emotionally-tortured" after his relationship with Kangana ended, that he decided to not talk about it to the media at all.
DNA writes, "For seven years, he has kept his silence, and his fear now is that it shouldn't be seen that he was talking publicity. Because had he wanted that, he would have spoken a long time ago." So he's talking now, possibly the one time in Kangana's lifetime where, if anyone so much as takes her name, they'll make it to every single front page in the country.
DNA approached Adhyayan, so he decided to talk. Fair enough. He starts by giving a disclaimer, saying that he's "not doing this to hamper Kangana's career or stardom, as she might feel." Then he goes on to tear into her life choices and stops short of calling her a witch.
He also clarifies, again, that he's not doing this for publicity, or to get Hrithik to produce him, just in case you were thinking that this interview is very cleverly-timed and reeks of something apart from trauma. He says, "My sympathies are majorly with Hrithik and his family. I can imagine what they must be going through. I am not taking sides or saying that he's right and she's wrong, but I feel someone should speak up for Hrithik. It doesn't come from a space where I will be doing a film with him tomorrow (laughs) and I am sure neither is he going to produce my film, but this is for people who will start commenting on social media — I don't want anything from Hrithik. I want to work hard on my own."
Here's a gist of his allegations against her.
Her issues were "woman's emotion."
"I'd always see her eccentric behaviour as a woman's emotions.But it started getting worse. One day when I was at her house, time, Bhattsaab called me after seeing the rushes of Raaz 2 and told me he loved my work and he would direct me. He quit directing by then, so I was like 'Wow, that's amazing!' I was talking on speakerphone and she was hearing everything. She told me, 'Behen**** mujhe koi kyun nahi phone kar rahe yaar?'"
She was into Hrithik while she was dating him.
"It was during the shooting of Kites. She got friendly with Hrithik and his wife. There were occasional dinners with them and I went for a few. Hrithik had invited Kangana for his birthday and he called me also. I brought flowers and an expensive champagne. We were sitting and talking when Hrithik walked in. She cut me abruptly, picked up my flowers and champagne and handed it to him saying, 'Happy birthday! This is from me for you.' She didn't even introduce me."
She hit him
"(At the party) I was feeling really upset and left and I got a little high. One moment she made me feel loved and then in the next, it was like I was a nobody in her life! I was standing at the bar alone when Kangana walked up to me said some actor at the party was trying to grab her a**. I felt protective towards her but I was at someone's house and creating a scene would be rude so I told her, 'Let's go.' She went back to doing her thing. Later she came and told me let's go right now. I was walking down the stairs with her, when she turned around and slapped me! She said, 'Mother Fu***, behen****! Bh*sd*ke! You are f***** jealous of my success!' The intensity of the slap was so hard I was almost crying. That was the first time she got violent."
She indulged in substance abuse.
"On her birthday in March 2008 at The Leela, she had invited everybody that she had worked with. She said "Let's do cocaine in the night." I had smoked hash with her a couple of times before and didn't like it so I said no. I remember getting into the biggest argument that night because I said no to cocaine."
She was emotionally manipulative.
"Kangana had this amazing knack of manipulating my emotions and drawing me back. She took me to this tarot reader Sunita Menon who said we were meant to be together and that gave me confidence and strength to work at the relationship, even though I was going through shit. I hadn't told my parents about this. If my father ever knew that she hit me, I can't imagine his reaction. I stopped going home, and started living with her. I started drinking and smoking a lot."
She verbally abused his father.
"Yes. On January 13, 2009, at my birthday party at home, after most people left, Mohit Suri, Kangana, Kunal Deshmukh, my parents and dad's few close friends were talking about how actors sometimes tend to sell our souls for commercial films. Kangana started to get offended and said, 'We don't sell our souls'. Dad said he was giving a generic example but she took it personally and she called my father a b****** in front of everyone. My father was furious. She left screaming started screaming abuses at him in Hindi. One thing I can't still forgive myself for — I was a bad son to my parents during that time. This one moment changed my life forever— the way she spoke to my father. But at the time, she had manipulated my mind so beautifully that rather than breaking up with her that night, I screamed at my father. I smashed things because I was losing my mind."
Oh, and, Aditya Pancholi tried to save him.
Aditya Pancholi, father of possible suicide enabler Sooraj Pancholi, and beater of his own girlfriends, tried to caution Adhyayan, since he'd dated Kangana in the past. Adhyayan said, "Haal-E-Dil was releasing and she had come for the premiere. I remember Aditya Pancholi was standing at the exit and Kangana was just walking out. He stopped me, looked into my eyes and said, 'Welcome to the circus my friend and all the best!'"
Later, he said, "Aditya Pancholi called my dad and said, "Shekharji kya ho raha hai? She's crazy, a psycho and this has been her behaviour pattern. He was right as that was exactly her behaviour pattern with me. Aditya told my father that if he wanted he would speak to me but he should get me out of Kangana's clutches as she would ruin me and by the time I realised it it would be too late for me."
She did black magic on him.
"Kangana took me to another astrologer called Pallavi who always gave positive news to Kangana and negative ones to me. She said my time wasn't right and if I did certain pujas I would be fine. I didn't believe in all this but Kangana insisted I listen to her. One day, Kangana called me at home in the night to do some puja. I reached at 11.30 pm as the puja was to start at 12. She had a small guest room in her apartment and she had covered it in black, including black curtains. There were some random statues of God, fire all around, some scary things kept. She asked me to chant some mantras, and locked me in. I was terrified. I didn't do it and I came out and told her that I had. Then she started taking me to Pallavi frequently. One day, Pallavi said go to the graveyard at 12 am and throw these certain things. I was chilled to the bone! I didn't go."
So, then he went to HIS tarot reader.
"Being a metropolitan kid studying in London and New York, I was always away from things like astrology and black magic. I remember going to my Tarot reader after she started making me doing pujas. She told me she sensed a woman from pahadi region doing black magic on me. I knew only one person back then, my girlfriend Kangana, who used to go to Himachal for certain pujas there. My Tarot reader said she saw something really bad happening and warned me to get out of the relationship. She told me, "You feel you want to come out of it and every time you make a decision of wanting to come out, you fail and are back at it again."
And his mother went to her panditji.
"My mother was very worried and she called the family's Panditji to come home and meet me. The first thing he asked me was: 'Khana banati hai tumhare liye?' When I said yes, he said, 'Apna impure blood milati hai khaane mein black magic ke liye.'"
It's impossible for anyone apart from the people involved to know how much of this is true. But if you're so intent on not destroying her career and/or furthering your agenda, why bring up irrelevant things like the fact that she smoked up, Adhyayan? And if her black magic scared you so much, why do you believe a family pandit, "being a metropolitan kid," who says things like impure blood has been mixed in your food? What the hell is "impure blood" anyway? 
If all, or even some parts, of this interview is true, can these people get cast in the sequel to Gone Girl, please?
H/T: DNA