#VagabombPicks: Best Books of February 2016
February is the perfect month to hibernate. The weather's not really hot or cold, and while it waits for March to figure things out, you can get your stack of books ready. Are you wondering whether to venture outside, because the weather's nice today, or just stay indoors because there's a weird biting chill in the air? It doesn't matter which one you choose because none of these books discriminate. 
The High Mountains of Portugal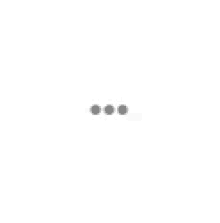 What It's About: It's 1904 in Lisbon, and Tomás has just discovered an old journal. It points him towards an artifact, no ordinary one though, for this has the power to change history. Setting out in one of Europe's earliest automobiles, Tomás begins his journey to this treasure.
Thirty five years later, an Agatha Christie-loving Portuguese pathologist finds himself somehow in his own version of a Christie novel, drawn to the aftermath of Tomás' crusade.
Fifty years later, a Canadian senator finds himself seeking shelter in his ancestral village in northern Portugal. But the grieving widower did not come alone — his co-passenger is a chimpanzee. And now tied neatly together, the century-old quest finds its own denouement. 
Why You Should Read It: In Life of Pi, the author within had told readers of his plan to go to India to write a novel set in Portugal. Once in India, he heard the story of Pi, and Portugal was left behind. In The High Mountains of Portugal, Martel finally returns to the Portugal he'd intended to write about, and the suspension of disbelief must still be retained, for Martel has done it one more time — converting a tale so unlikely into a reality, that you almost feel it happened. With prose so evocative, you feel like you're there, and no clear causality, here's a book that may seem whimsical on the outside, but is steeped in grief, one that burrows into your heart.
Buy it here.
The Queen of the Night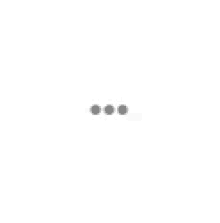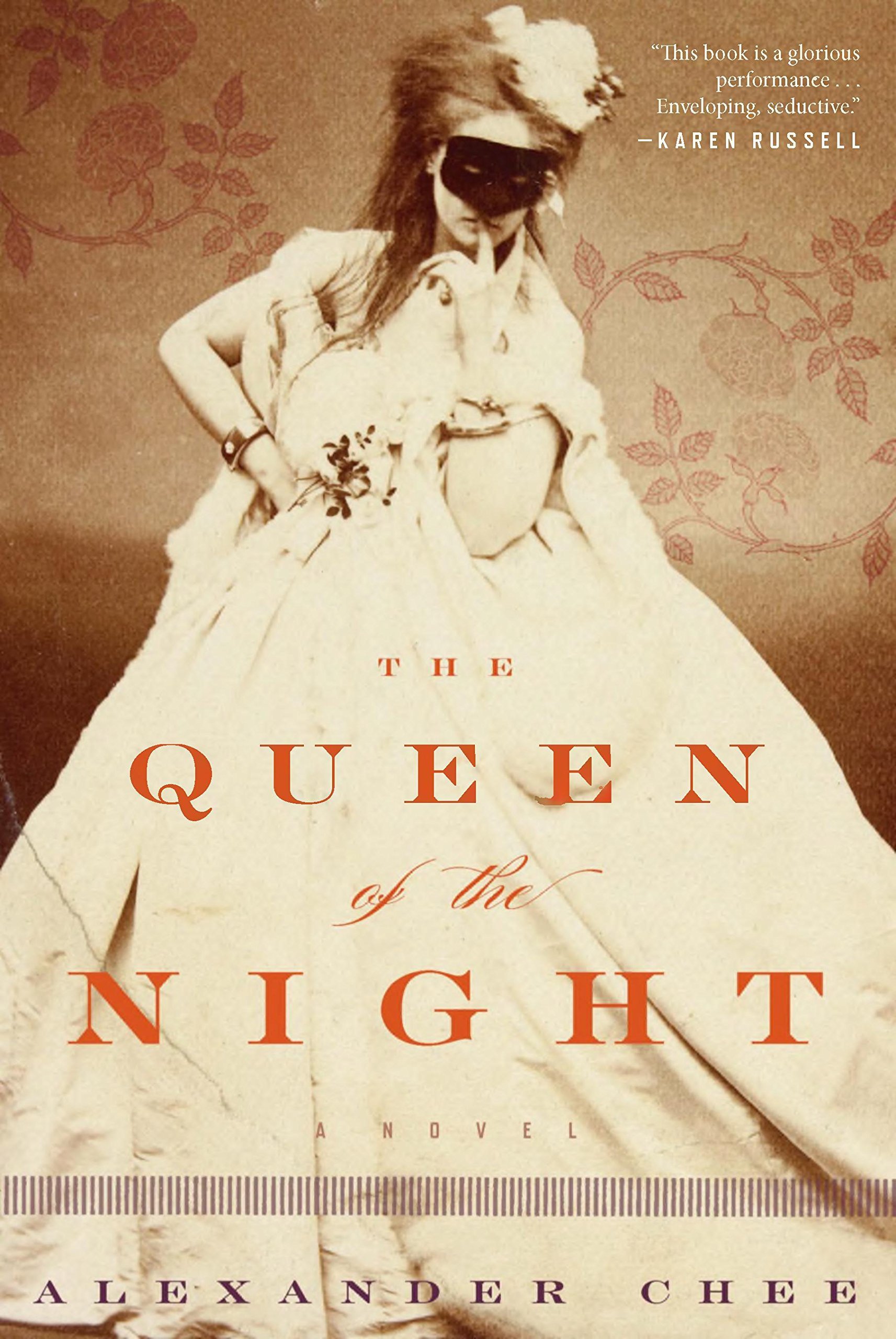 What It's About: The soprano phenomenon of the Paris Opera, Lilliet Berne has everything she could've dreamed of — all except an original role, the dream of every legendary singer. When she finally gets a chance to immortalise herself, a horrid understanding jolts her awake — the libretto is based on that secret part of her past she has done much to hide. There are only four people who could've betrayed her: one is dead, one still loves her, one whose desire is only to own her, and one she prays doesn't think of her.
While she begins a descent into her own mind to hunt for clues, she travels back to her life as the orphan who left America to come to Europe, and then become a part of the glamorous world of Second Empire Paris. Doing what she had to do to survive, Lilliet changed herself from hippodrome rider to courtesan, from empress's maid to debut singer, all while she wove an intricate web of romance, duty, and intrigue. 
Why You Should Read It: The Queen of the Night could be a tribute to the art of the 19th century, containing all the elements of the great operas of the 90s. A historical novel containing the voices of several real women of the era — Empress Eugénie, the composer Pauline Viardot-Garcia, the intriguing Comtesse de Castiglione — giving the novel a feel of authenticity. Lilliet's narration may at times feel a little too formal, a little too distant, but if you can get over that, you will realise that it is a story that celebrates these women, who have taken the injustices thrown at them, and thrown them back at fate, and steered their own narratives.
Buy it here.
Sudden Death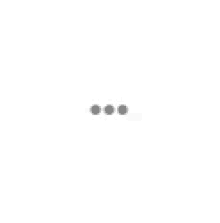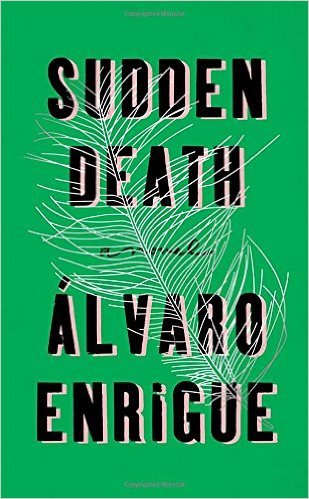 What It's About: The vulgar Italian painter Caravaggio and boorish Spanish poet Quevedo fight it out in a game of tennis, while the fate of the world hangs in the balance. The crowd watches expectantly, with spectators that include Galileo, Mary Magdalene, and popes who would take Europe to the mouth of danger. While England sees Thomas Cromwell and Henry VIII behead Anne Boleyn, whose hair has been turned into the most demanded tennis balls, the last Aztec emperors play their own games in Mexico. Conquistador Hernán Cortés and his Mayan translator and lover, La Malinche, plot and conquer, fight and make love, with no idea that their domestic trials and bliss will leave its impact upon the world. And in a quiet corner of Mexico, a bishop reads Thomas More's Utopia, and considers it a manual instead of the parody it is.
Why You Should Read It: Worlds collide, time turns in upon itself, and traditions go haywire. With assassinations, executions, hallucinogenic mushrooms, utopias, carnal liaisons and papal dramas, artistic and religious revolutions, love stories and war stories all co-existing together, this novel is a punch straight to the gut.
Buy it here.
The Lost Time Accidents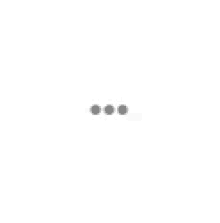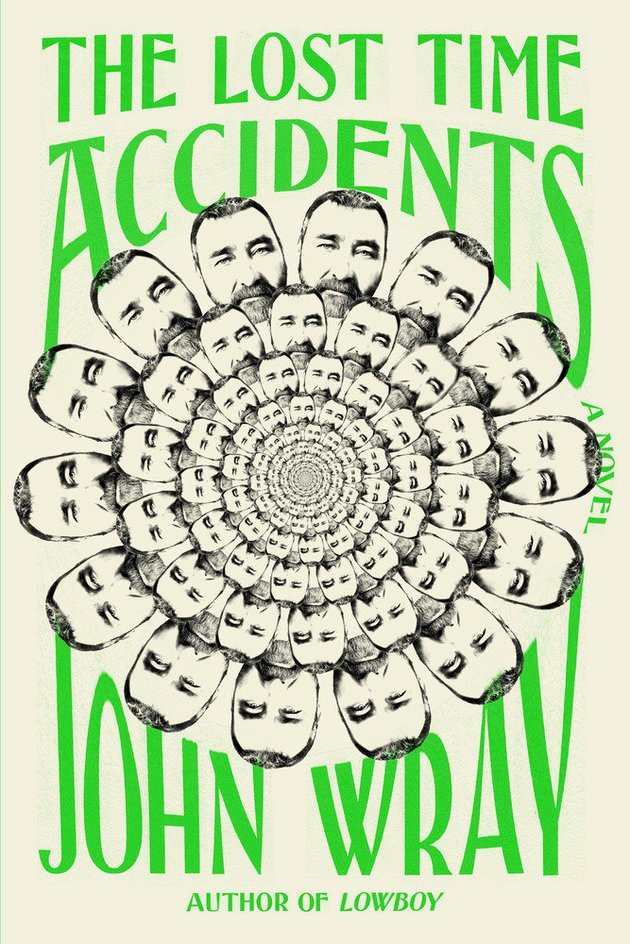 What It's About: Waldemar 'Waldy' Tolliver wakes up one morning, and finds out that life has thrown one more curveball at him. Despite the fact that he's still not over a failed love affair, and is in the possession of the darkest of family secrets, he has now been exiled from the flow of time. The world goes on as normal, all while Waldy struggles to find his way back to it, a quest that not only forces him to face the hurt and betrayal of his ill-fated romance, but also the very secret he wanted to avoid — the legacy of his great-grandfather's deadly seeking of the very fabric of time itself.
Why You Should Read It: If you love science fiction, pick this up. If vaulting back and forth between the logical and ludicrous is like second nature to you, then you will love John Wray. An exhaustive historical novel, that also has its roots deep in time travel, The Lost Time Accidents may at times, be a little too much in its detail for you. But that is where the brilliance of John Wray lies, in the richness of detail he gives, and the meticulous, inspired labour he's put into this. A wonderful combination of science, fiction, and fantasy, The Lost Time Accidents will leave you wondering if the pseudoscience he's just fed you might just be real after all.
Buy it here.
The Vegetarian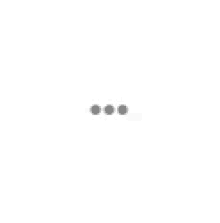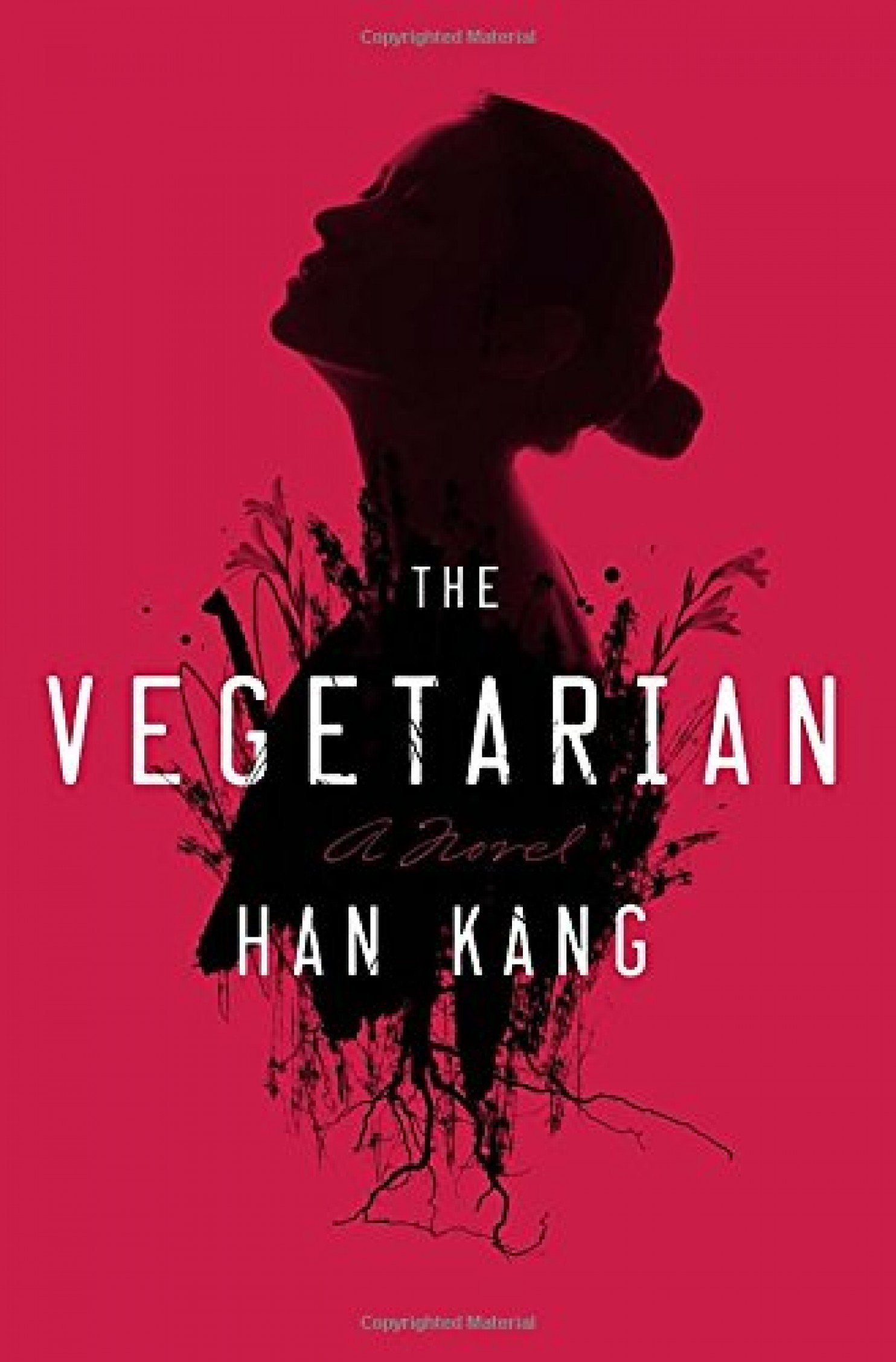 What It's About: Ordinary is the only way to describe Yeong-hye's life with her husband. Soon, haunting, blood-soaked images start to torment her waking and sleeping thoughts. She decides to cleanse out her mind, and give up meat. In a country where nothing is more important than the societal code, her decision to live a more 'plant-like' life is way more than just a simple disruption. When Yeong-hye's quiet rebellion slowly turns her into a literal plant, subsisting only on water and sunlight, she starts on this now-dangerous endeavour, one which may take her away from everything she's ever known — even herself.
Why You Should Read It: Let the harmless sounding title not fool you one bit, The Vegetarian is a psychological thriller, one that will quite literally leave you with a shudder down your spine. Told in three parts, and translated from Korean, it may start out as a simple fable about choice and free will, but ends up becoming a story about obsession, to what levels our bodies are owned by society, and how far we are willing to go to exercise our choice.
Buy it here.
You Should Pity Us Instead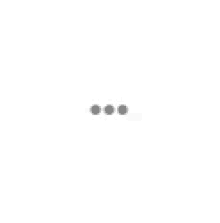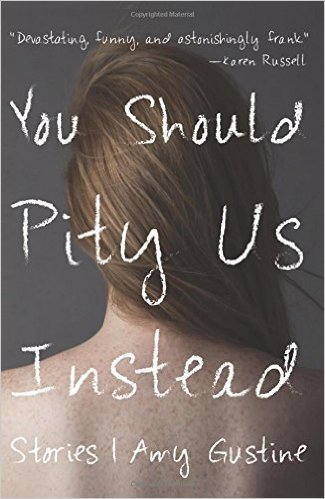 What It's About: Atheists Molly and Simon move back to Ohio, where Molly is stunned to find that people here "still believed in God." Radiologist Mike is sleeping with a colleague from the hospital while his wife Fawn is stuck at home, incapacitated after a stroke. Cory's paranoia about keeping her toddler safe soon goes off into a disturbing obsession. Twenty two-year-old Sarah is babysitting the daughter of the judge who had taken Sarah away from her own mother as a child and put her in foster care. Exploring several stories, and several dilemmas, this book unites every character in this short story collection to prove that we may all have different problems, but the inherent feeling of a crisis binds us all together.
Why You Should Read It: Gustine's stories are special in the way that they force you to cross all kinds of boundaries, both physical and emotional. The overall theme of the relationship between a parent and child is what binds these 11 short stories together, and it is interesting to see how delicately Gustine handles and delves into the complicated ideas of familial obligations and morality. 
Buy it here.
Perfect Days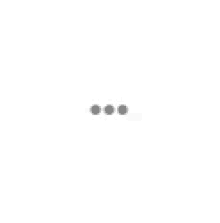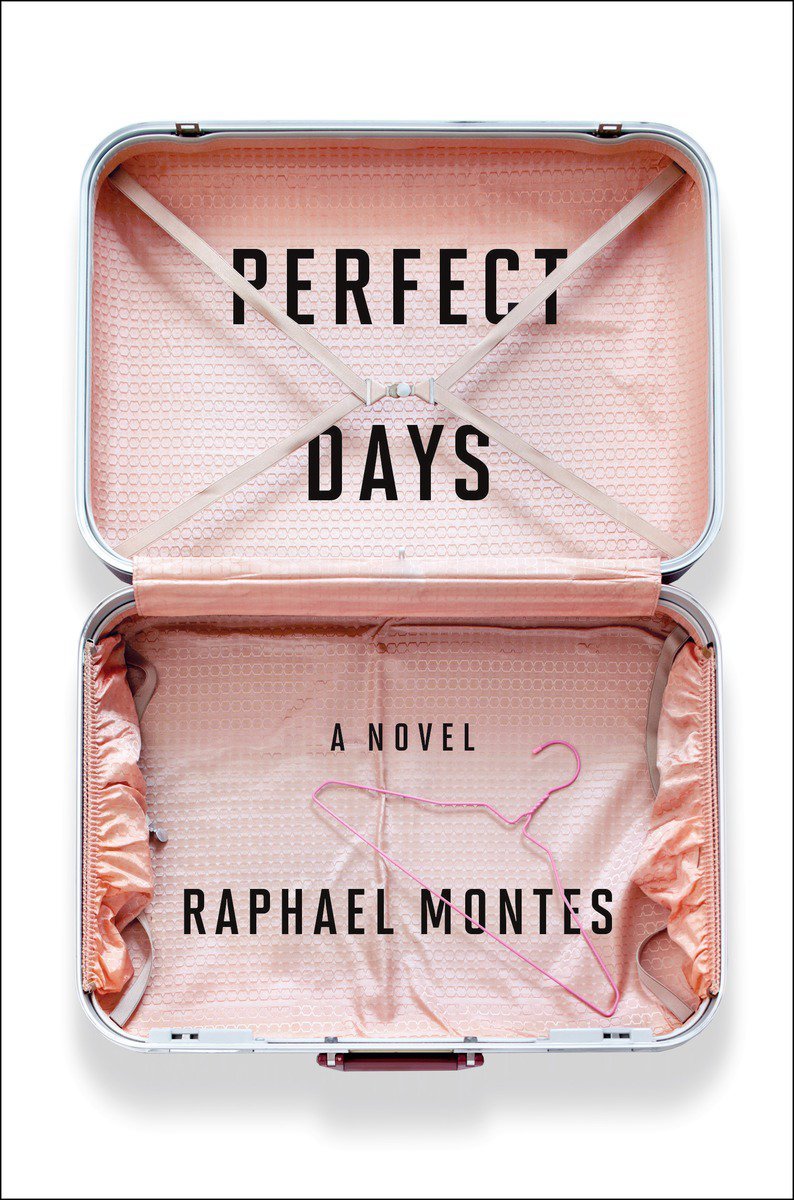 What It's About: Teo Avelar lives with his paraplegic mother and her dog in Rio de Janeiro, is the kind of loner who doesn't have many friends, and his only connection is with his medical school cadaver. Until Clarice. Clarice is the exact opposite of Teo — exotic, impulsive, and unapologetically frank. Obsessed, Teo starts stalking her, following her everywhere she goes. When she rejects him, Teo kidnaps her, and decides that they must take a road trip together, across Brazil, using the same route which Clarice uses for her screenplay about three friends who go on a road trip to find romance and adventure. The entire time, Teo is convinced that Clarice will fall in love with him, and all she needs is to just see how good they are together. That all the two of them need is time together. And there can be nothing that gets in the way of that.
Why You Should Read It: If you like psychological thrillers, then this English-language debut from Montes will be perfect. The tension never really leaves, and as the reader, we're in Teo's mind, looking straight into the mind of the psychopath — twisted and yet, admirable in its rationale. Just when you think you've figured it out, Montes pulls the rug out from under you, leaving you trying to figure out what just happened, and how to recover from the whammy he just threw at you.
Buy it here.
Symptoms of Being Human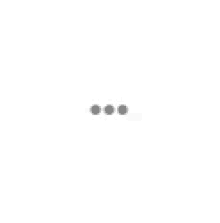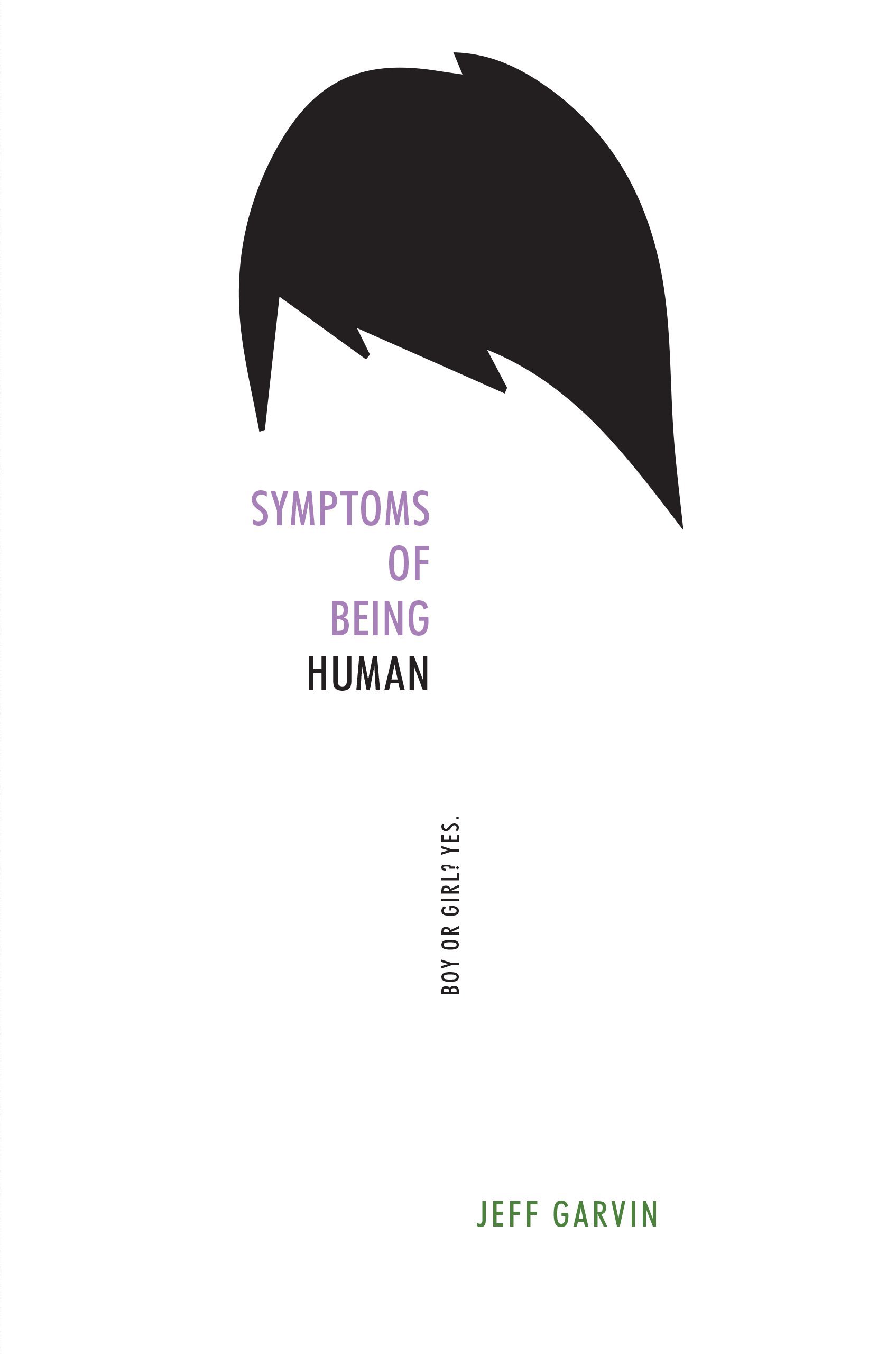 What It's About: Riley Cavanaugh, like all adolescents, has many identities — a lover of punk rock, a strong proponent of snark, and as always, the rebel. And unlike most others she knows, she's gender fluid. In fact, there are days when she identifies as a boy, and days when she identifies as a girl. The only problem with this is, that she hasn't come out yet. With the stress of starting a new school, and of her Congressman father running for re-election in conservative Orange County, Riley is slowly starting to crack.
A therapist tells her to start an anonymous blog to give those feelings a vent, as well as tell the world what life for a gender fluid teenager really is like. Peace is often short-lived, as the blog goes viral, even while Riley's settling into school, and developing feelings for a mysterious outcast. Soon, an unnamed commenter threatens to disclose Riley's identity, leaving Riley with the most important and difficult decision to make — disown the blog and leave behind everything it gave, friends, a lifeline, or to simply own up, come out and risk everything. 
Why You Should Read It: Because it's 2016, and it's time we learnt that sex and gender are two completely different things, that there are many different kinds of sexualities, and it's just human to want to know these things. While we keep screaming for diversity, along comes Symptoms of Being Human, a book that explains how someone with gender fluidity feels. We may wish for a day where coming out would be no big deal, and one could go to anyone with questions about their sexuality, but that day is not today. What Symptoms of Being Human does do, is explain all the confusion and insecurity of a gender fluid person, one who doesn't know what pronoun they'd prefer which day, and helping us as readers understand the world a little bit better.
Buy it here.