#VagabombPicks: The Best Book Releases from January 2017
Reading a nice book and sipping a hot drink, while wrapped in a blanket, is one of the best ways to spend the freezing winter. So, we bring you the best books of the first month of 2017, to find you the stories that'll make for the best companions.
Heroines: Powerful Indian Women of Myth & History
by Ira Mukhoty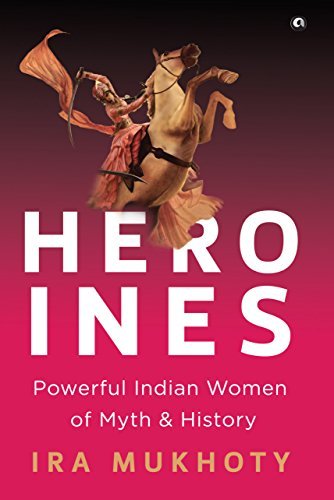 What it's about:
"The idea of heroism in women is not easily defined. In men the notion is often associated with physical strength and extravagant bravery. Women's heroism has tended to be of a very different nature, less easily categorized. All the women portrayed—Draupadi, Radha, Ambapali, Raziya Sultan, Meerabai, Jahanara, Laxmibai and Hazrat Mahal—share an unassailable belief in a cause, for which they are willing to fight to the death if need be. In every case this belief leads them to confrontation with a horrified patriarchy.
In the book we meet lotus-eyed, dark-skinned Draupadi, dharma queen, whose story emerges almost three millennia ago; the goddess Radha who sacrificed societal respectability for a love that transgressed convention; Ambapali, a courtesan, who stepped out of the luxurious trappings of Vaishali to follow the Buddha and wrote a single, haunting poem on the evanescence of beauty and youth. Raziya, the battle-scarred warrior, who proudly claimed the title of Sultan, refusing its fragile feminine counterpart, Sultana; the courageous Meerabai who repudiated her patriarchal destiny as cloistered daughter-in-law of a Rajput clan; the gentle Mughal princess Jahanara: who claims the blessings of both Allah and the Prophet Muhammad and wishes 'never to be forgotten'; Laxmibai, widow, patriot and martyr, who rides into legend and immortality fighting for her adopted son's birthright; and Hazrat Mahal, courtesan, begum, and rebel queen, resolute till the very end in defying British attempts to seize her ex-husband's kingdom.
In these engrossing portraits, mythological characters from thousands of years ago walk companionably besides historical figures from more recent times. They rise to reclaim their rightful place in history. Daughters, wives, courtesans, mothers, queens, goddesses, warriors—heroines."
Why you should read it:
Those who study and write about Indian mythology or history, are usually authors from the west. The few Indian authors who study these subjects opt for a safe approach without questioning the socio-political dynamics in these stories for fear of right-wing backlash. Ira Mukhoty's book, however, explores the stories of many famous Indian women whose perspective is almost always sidelined in stories, or is made into an accessory to decorate a male-dominated narrative. Ira turns these women into heroines, as the title suggests, and not the supporting characters that patriarchy tends to reduce the most accomplished women to. She redefines the meaning of the word 'hero,' and what it means to be a heroic woman.
Buy it here.

Kill or Be Killed, Volume One
by Ed Brubaker, Sean Phillips, Elizabeth Breitweiser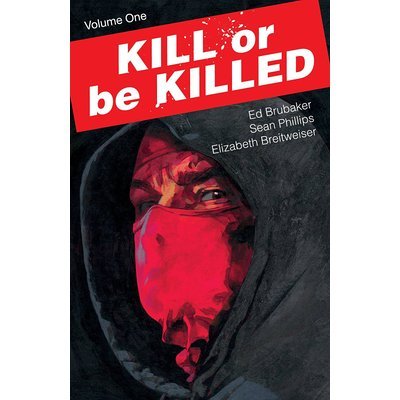 What it's about:
"The bestselling team of Ed Brubaker and Sean Phillips (The Fade Out, Criminal, Fatale) return with Kill or Be Killed, Volume One, the twisted story of a young man forced to kill bad people, and how he struggles to keep his secret from destroying his life.
Both a thriller and a deconstruction of vigilantism, Kill or Be Killed is unlike anything Brubaker and Phillips have ever done."
Why you should read it:

Lovers of morally complex narratives will thoroughly enjoy the gritty and dark ambience of this graphic novel. The intricate and realistically murky depiction of New York's cold and threatening cityscape enhances this aspect of the story, reinforcing the story's melancholic and severe atmosphere. The addition of supernatural elements and romance also adds to the story, making it less unidimensional. Read it if you love noir illustrations, and need a dark, gripping tale with a hard-hitting storyline.
Buy it here.

History Is All You Left Me
by Adam Silvera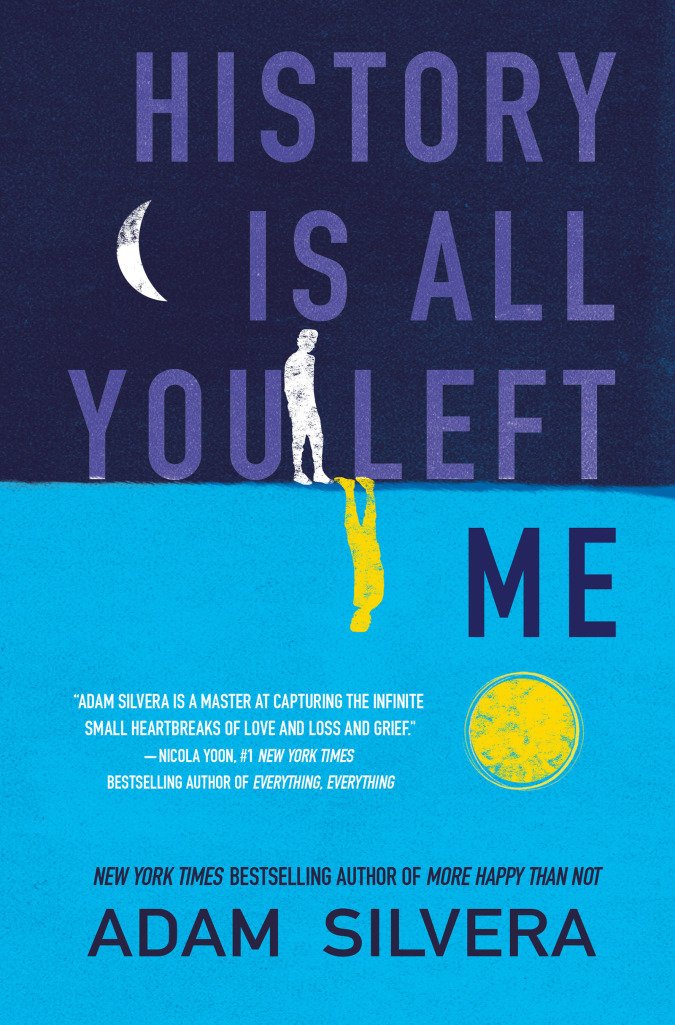 What it's about:
"When Griffin's first love and ex-boyfriend, Theo, dies in a drowning accident, his universe implodes. Even though Theo had moved to California for college and started seeing Jackson, Griffin never doubted Theo would come back to him when the time was right. But now, the future he's been imagining for himself has gone far off course.
To make things worse, the only person who truly understands his heartache is Jackson. But no matter how much they open up to each other, Griffin's downward spiral continues. He's losing himself in his obsessive compulsions and destructive choices, and the secrets he's been keeping are tearing him apart.
If Griffin is ever to rebuild his future, he must first confront his history, every last heartbreaking piece in the puzzle of his life."
Why you should read it:
This story is one of the few to have normalised a homosexual romance, instead of speaking about the discouraging and painful aspects that spring up when love isn't socially sanctioned. Theo, Jackson, and Griffin are surrounded by supportive family and friends, and this warmth makes for an important part of this otherwise sad story. Their sexuality is portrayed in a healthy, positive, and casual light, and Griffin's struggle with OCD is also represented with well-researched accuracy. For those who cannot bear a novel this emotional or heartbreaking, there are many light-hearted moments in the text to make one smile. A perfect balance of pain and love, this novel is for those who need a story with soul.
Buy it here.
Good Me, Bad Me
by Ali Land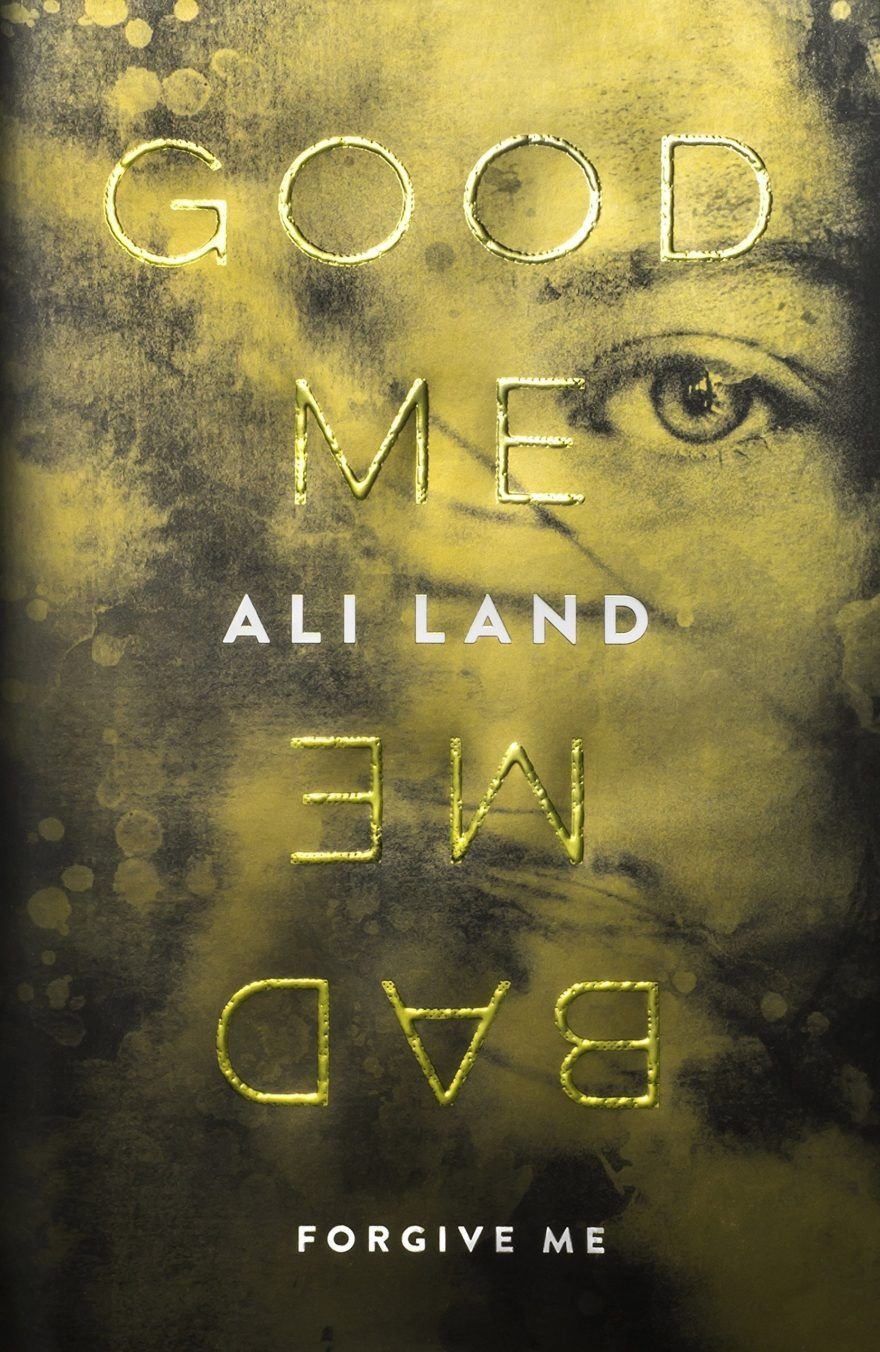 What it's about:
"Annie's mother is a serial killer, and the only way she can make it stop is to hand her to the police. But out of sight is not out of mind. As her mother's trial looms, the secrets of her past won't let Annie sleep, even with a new foster family and name - Milly. But Milly's mother is a serial killer. And blood is thicker than water. Good me, bad me. She is, after all, her mother's daughter..."
Why you should read it:
This chillingly disturbing novel tells the story of a young girl who is torn between guilt and fear because she sent her serial killer mother to jail. The page-turning psychological thriller charts Milly's struggle with her past, and how she tries to fight her history with murder to settle into her new life. This is a must read for people who love a troubled protagonist set in a deeply unsettling plot. However, steer clear of this controversial book if you are triggered by stories of self-harm, abuse, or child murder, because the book narrates all these things, albeit without delving too deep into the gory.
Buy it here.

The Black Monday Murders, Volume 1: All Hail, God Mammon
by Jonathan Hickman, Tomm Coker, Michael Garland, Rus Wooton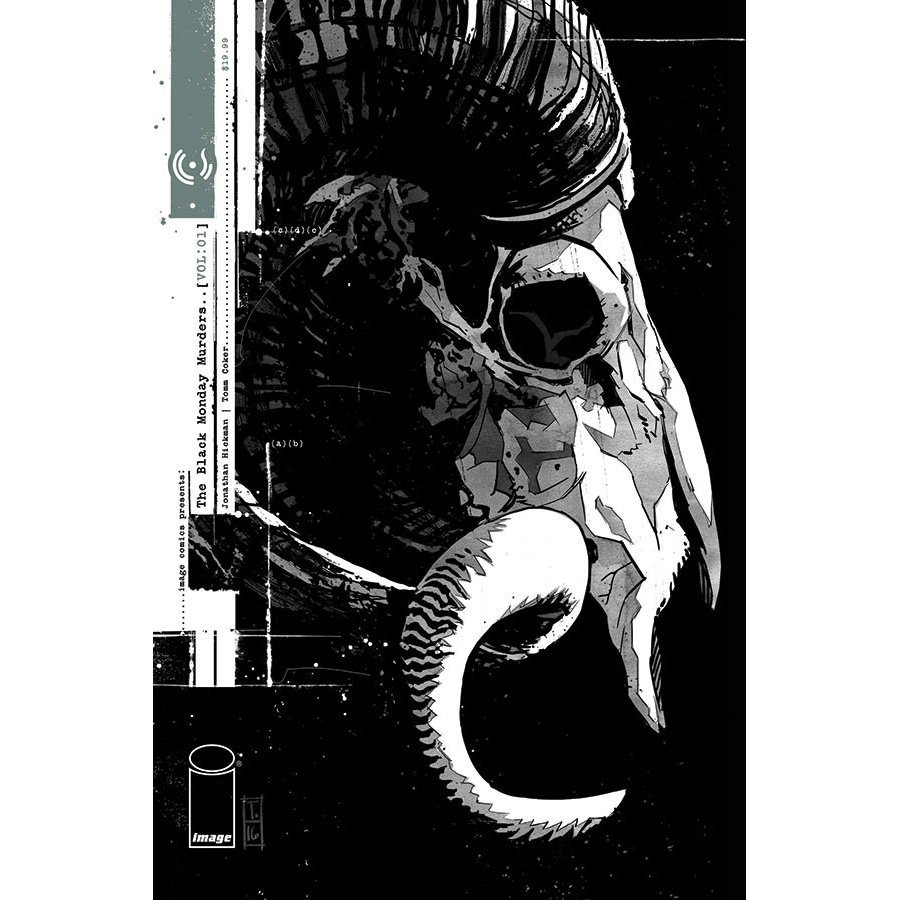 What it's about:
"From Jonathan Hickman (East of West, Secret Wars, Avengers) and Tomm Coker (Undying Love) comes a new crypto-noir series about the power of dirty, filthy money... and exactly what kind of people you can buy with it. The Black Monday Murders, Volume 1: All Hail, God Mammon is classic occultism where the various schools of magic are actually clandestine banking cartels who control all of society: a secret world where vampire Russian oligarchs, Black popes, enchanted American aristocrats, and hitmen from the International Monetary Fund work together to keep all of us in our proper place."

Why you should read it:
If you think there might be some truth to conspiracy theories about secret societies like the Illuminati controlling the world, then this is the book for you. Stylish yet dark, this graphic novel has suave characters presented though a noir filter. A twisted way of looking at what we perceive as history, this book is full of macabre reinterpretations of the stories illustrated well through the sharp, dark drawings spread across the book.
Buy it here.
Lucky Boy
by Shanthi Sekaran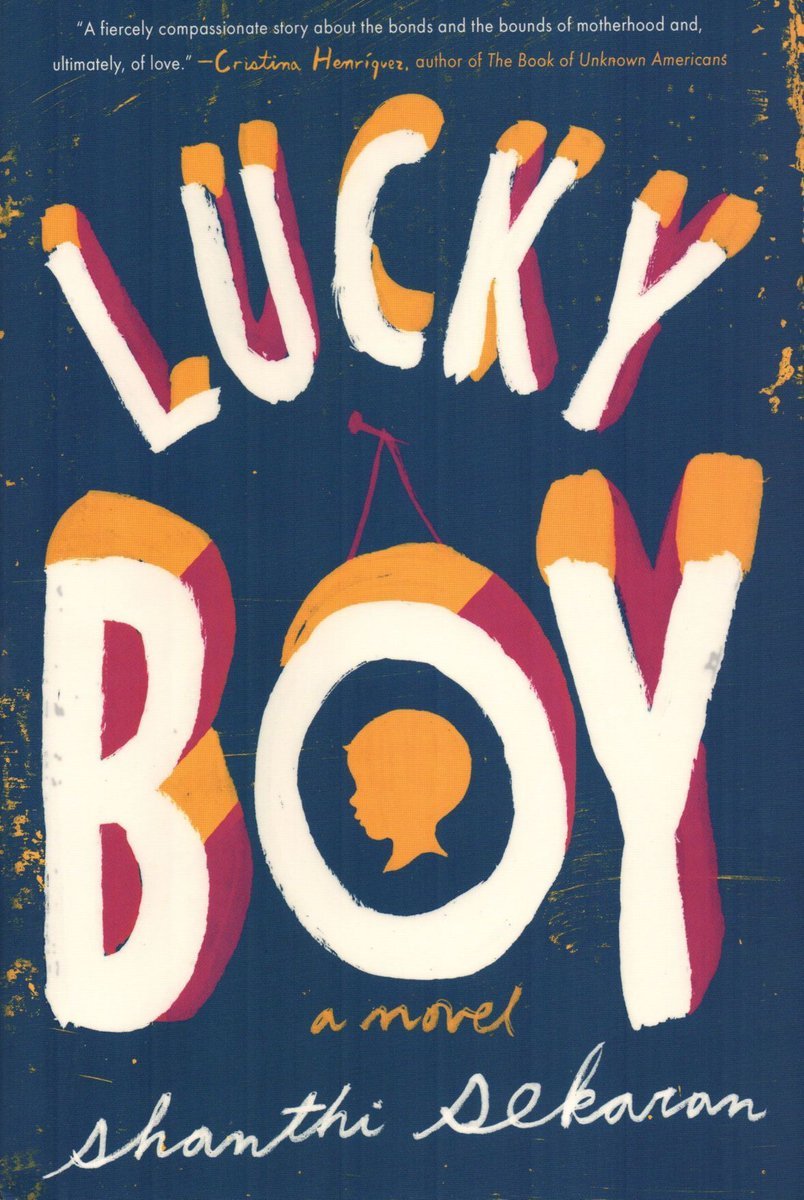 What it's about:
"Solimar Castro Valdez is eighteen and dazed with optimism when she embarks on a perilous journey across the US/Mexican border. Weeks later she arrives on her cousin's doorstep in Berkeley, CA, dazed by first love found then lost, and pregnant. This was not the plan. But amid the uncertainty of new motherhood and her American identity, Soli learns that when you have just one precious possession, you guard it with your life. For Soli, motherhood becomes her dwelling and the boy at her breast her hearth.
Kavya Reddy has always followed her heart, much to her parents' chagrin. A mostly contented chef at a UC Berkeley sorority house, the unexpected desire to have a child descends like a cyclone in Kavya's mid-thirties. When she can't get pregnant, this desire will test her marriage, it will test her sanity, and it will set Kavya and her husband, Rishi, on a collision course with Soli, when she is detained and her infant son comes under Kavya's care. As Kavya learns to be a mother--the singing, story-telling, inventor-of-the-universe kind of mother she fantasized about being--she builds her love on a fault line, her heart wrapped around someone else's child.
Lucky Boy is an emotional journey that will leave you certain of the redemptive beauty of this world. There are no bad guys in this story, no obvious hero. From rural Oaxaca to Berkeley's Gourmet Ghetto to the dreamscapes of Silicon valley, author Shanthi Sekaran has taken real life and applied it to fiction; the results are moving and revelatory."
Why you should read it:
Lucky Boy is an emotional journey of two mothers, adoptive and biological, and their fight for one adorable child, Ignacio. This very well-timed book tells the story common to many undocumented immigrants in the most heartbreaking way, while maintaining factual accuracy about the struggle immigrants go through. At a time when immigrants and people of colour are facing immense political discrimination in the United States, this book throws light upon their pain. From depicting the devastating manner in which people are separated from their families due to these laws, which don't allow the deportation of children born in the US, to the economic and social handicaps such immigrants suffer, the story is heartfelt and gripping.
Buy it here.
This Is How It Always Is: A Novel
by Laurie Frankel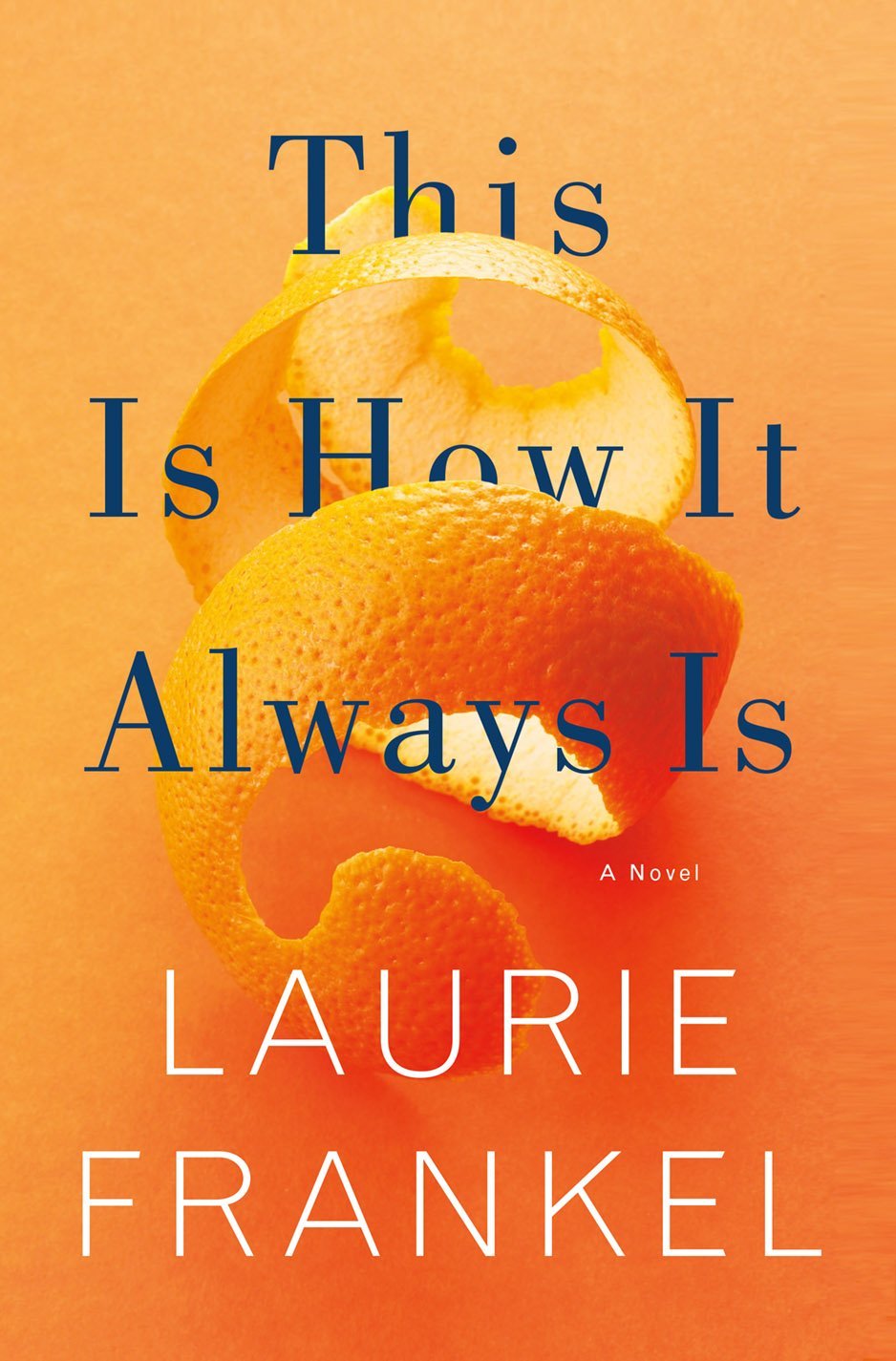 What it's about:
"This is how a family keeps a secret…and how that secret ends up keeping them. This is how a family lives happily ever after…until happily ever after becomes complicated. This is how children change…and then change the world.
This is Claude. He's five years old, the youngest of five brothers, and loves peanut butter sandwiches. He also loves wearing a dress, and dreams of being a princess. When he grows up, Claude says, he wants to be a girl. Rosie and Penn want Claude to be whoever Claude wants to be. They're just not sure they're ready to share that with the world. Soon the entire family is keeping Claude's secret. Until one day it explodes.
This Is How It Always Is is a novel about revelations, transformations, fairy tales, and family. And it's about the ways this is how it always is: Change is always hard and miraculous and hard again, parenting is always a leap into the unknown with crossed fingers and full hearts, children grow but not always according to plan. And families with secrets don't get to keep them forever. "
Why you should read it:
This heartwarming novel might seem like it is only about the experiences of a trans person, but it is also about love and acceptance. Instead of offering black and white advice on how one should think and feel when a family member comes out, or decides to transition, the book details how such an event affects the person's family, and how, in turn, their reaction affects the person who is transitioning. Gently written, with the right amount of humour, this book is worth a read for everyone.
Buy it here.

Difficult Women
by Roxane Gay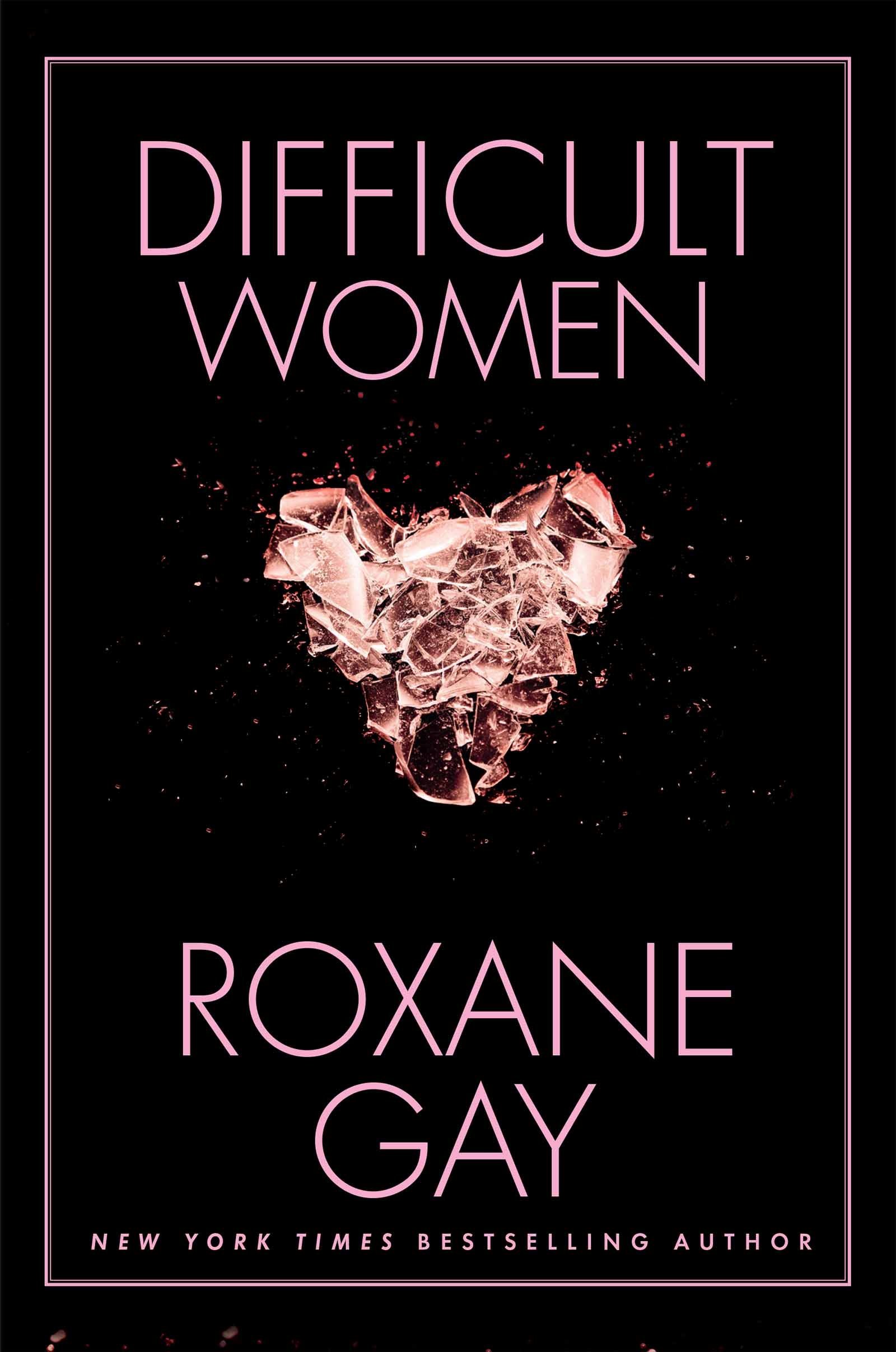 What it's about:
"Gay returns with Difficult Women, a collection of stories of rare force and beauty, of hardscrabble lives, passionate loves, and quirky and vexed human connection. The women in these stories live lives of privilege and of poverty, are in marriages both loving and haunted by past crimes or emotional blackmail. A pair of sisters, grown now, have been inseparable ever since they were abducted together as children, and must negotiate the marriage of one of them. A woman married to a twin pretends not to realize when her husband and his brother impersonate each other. A stripper putting herself through college fends off the advances of an overzealous customer. A black engineer moves to Upper Michigan for a job and faces the malign curiosity of her colleagues and the difficulty of leaving her past behind. From a girls' fight club to a wealthy subdivision in Florida where neighbors conform, compete, and spy on each other, Gay delivers a wry, beautiful, haunting vision of modern America reminiscent of Merritt Tierce, Jamie Quatro, and Miranda July."
Why you should read it:
This set of 21 short stories about different modern women might seem like an overemotional and melodramatic piece of light reading, but it is the opposite. It is a painful journey that delves deep into the experiences of each of these complex women, and the difficult lives they lead. It introduces the reader to all those misunderstood women whose voices are drowned out, and acquaints them with these dark realities that suffocate women. To put it simply, read this if you're a woman who has been called 'crazy.'
Buy it here.

Lillian Boxfish Takes a Walk
by Kathleen Rooney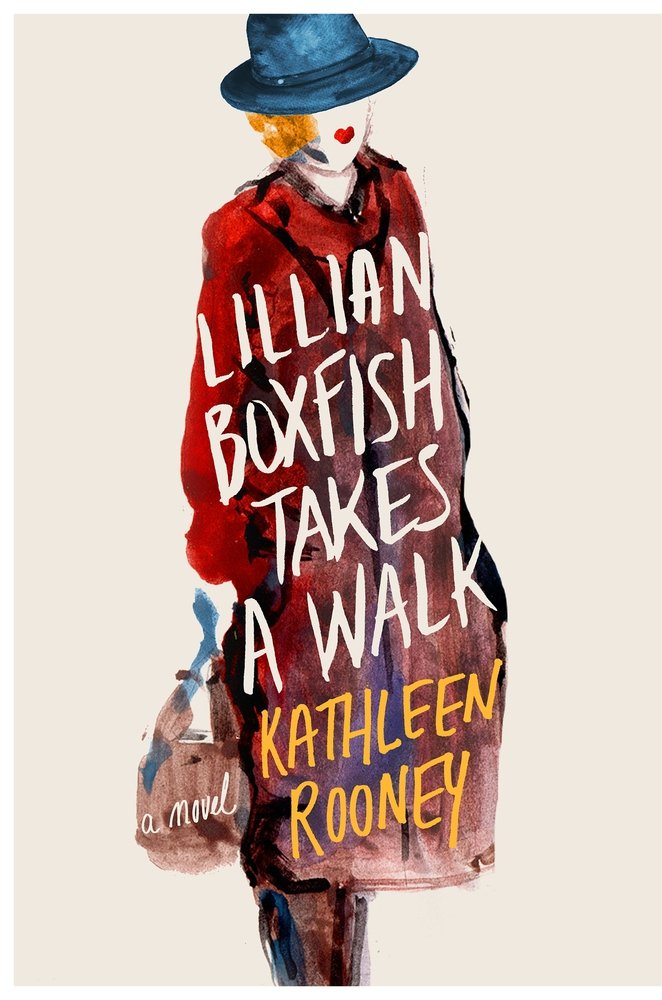 What it's about:
"It's the last day of 1984, and 85-year-old Lillian Boxfish is about to take a walk.
As she traverses a grittier Manhattan, a city anxious after an attack by a still-at-large subway vigilante, she encounters bartenders, bodega clerks, chauffeurs, security guards, bohemians, criminals, children, parents, and parents-to-be—in surprising moments of generosity and grace. While she strolls, Lillian recalls a long and eventful life that included a brief reign as the highest-paid advertising woman in America—a career cut short by marriage, motherhood, divorce, and a breakdown.
A love letter to city life—however shiny or sleazy—Lillian Boxfish Takes a Walk by Kathleen Rooney paints a portrait of a remarkable woman across the canvas of a changing America: from the Jazz Age to the onset of the AIDS epidemic; the Great Depression to the birth of hip-hop."
Why you should read it:
Lillian loves a certain shade of red lipstick, so she buys 25 of them for fear they'll be discontinued. Lillian loves biscuits, so she binges on them without guilt. Lillian loves walking, so she ignores the fact that the city is full of muggers and criminals. Lillian is the highest paid female writer in the advertising firm she works with. From not letting her divorce destroy her, to refusing to dress like an 'old lady,' Lillian's story is clearly for those who like living life on their own terms, and need a narrative that defends their need to do so regardless of what society says. Accepting the grim realities of life without letting them affect her, Lillian's character narrates her journey from the roaring 20s, to 1984, through the 10-mile walk she takes through the course of the book. A poet at heart, and loosely based on the life of Margaret Fishback, Lillian's story is for those who want to reclaim the streets without fear, and live life on their own terms. Read it if you love a creatively told story that narrates cultural history through people and their individual perspectives.
Buy it here.
My Life, My Love, My Legacy

by Coretta Scott King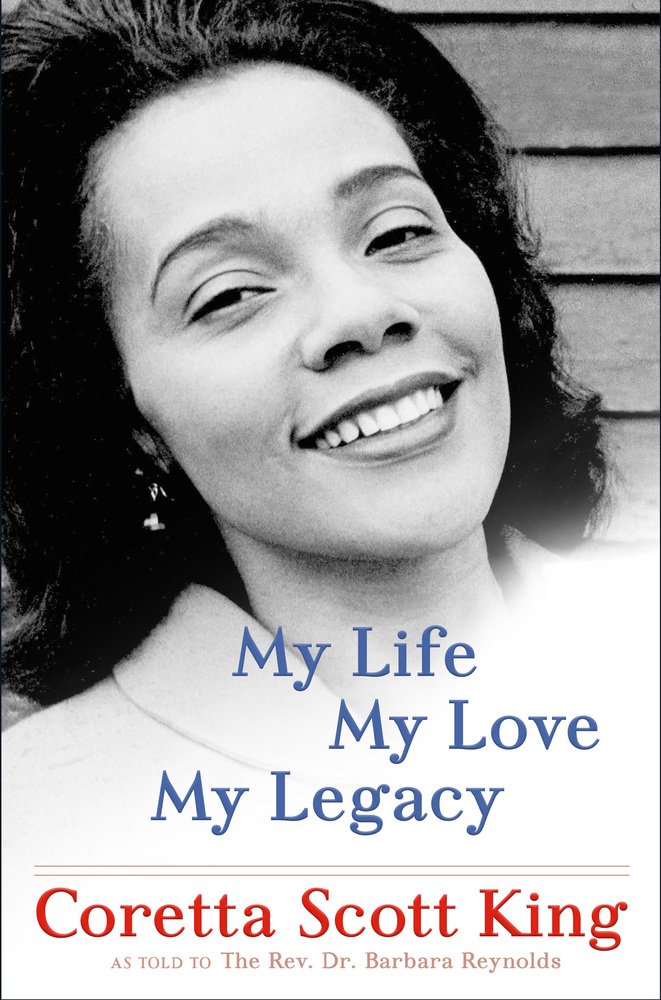 What it's about:

"The life story of Coretta Scott King—wife of Martin Luther King Jr., founder of the King Center for Nonviolent Social Change, and singular twentieth-century American civil rights activist—as told fully for the first time.
Born in 1927 to daringly enterprising black parents in the Deep South, Coretta Scott had always felt called to a special purpose. One of the first black scholarship students recruited to Antioch College, a committed pacifist, and a civil rights activist, she was an avowed feminist—a graduate student determined to pursue her own career—when she met Martin Luther King Jr., a Baptist minister insistent that his wife stay home with the children. But in love and devoted to shared Christian beliefs and racial justice goals, she married King, and events promptly thrust her into a maelstrom of history throughout which she was a strategic partner, a standard bearer, a marcher, a negotiator, and a crucial fundraiser in support of world-changing achievements.
As a widow and single mother of four, while butting heads with the all-male African American leadership of the times, she championed gay rights and AIDS awareness, founded the King Center for Nonviolent Social Change, lobbied for fifteen years to help pass a bill establishing the US national holiday in honor of her slain husband, and was a powerful international presence, serving as a UN ambassador and playing a key role in Nelson Mandela's election.
Coretta's is a love story, a family saga, and the memoir of an independent-minded black woman in twentieth-century America, a brave leader who stood committed, proud, forgiving, nonviolent, and hopeful in the face of terrorism and violent hatred every single day of her life."

Why you should read it:
The civil rights movement for black people in America might not be directly connected to India, but it tells us a good deal about what goes into making an activist, and fighting for a cause. Coretta Scott King's story is all the more important because she happened to be someone dually disenfranchised, first by race, and then by sex, and fought both these hurdles in a country dominated by white men. A woman who refused to live within the confines of the limited role she was given by religion and society, Coretta's story of activism is an inspiring one every woman should read, and perhaps, as important as that of Martin Luther King Jr., himself.
Buy it here.
Which of these books are you most excited about?