91-Year-Old Bhakti Yadav Is Indore's First Female Doctor and Treats Patients for Free
Corruption in medicine and the constant fear of being fleeced by doctors and hospitals makes one doubt the profession. With several cases of medical malpractice and fraud doing the rounds, it's easy to lose faith in doctors. But here is one woman who, even at the age of 91, is living up to the Hippocratic oath.
Dr Bhakti Yadav holds the proud distinction of being the first MBBS-degree holder in the city of Indore. And since 1948, one year after India gained independence, Dr Yadav has been treating patients for free.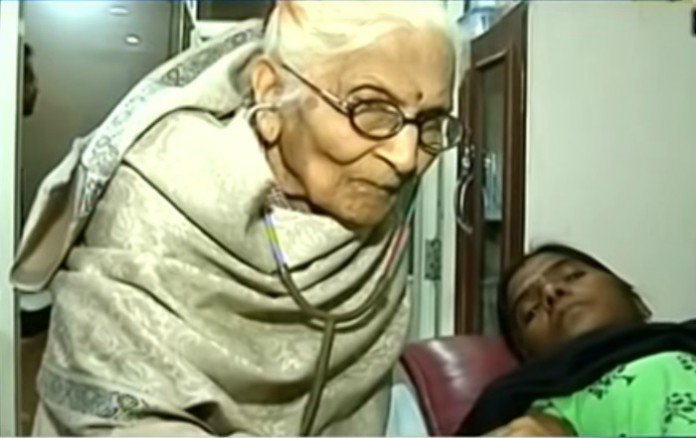 A gynaecologist, Dr Bhakti Yadav has delivered thousands of babies and never charged a fee. She has formed a reputation of being a caring doctor who doesn't let her patients feel ignored. Even though her age has affected her work since she can't see too many patients now, many women across Madhya Pradesh and from Uttar Pradesh consult her. And she doesn't dismiss them. Even if she can't examine a patient herself, her medical advice is valued.
So the next time you dismiss someone as useless based on their age, think again. You may be sitting across someone as strong as Dr Bhakti Yadav.
H/T: India Today