9 People with Dyslexia Explain What It's Like Growing up with a Learning Disability in India
Living with mental health issues is hard, and growing up with them is even harder. Dyslexia is technically a learning disability and not a mental illness, however, due to the mechanics of the condition, many consider it a mental illness as it does not fit the status quo for normal brain interpretation. We spoke to nine people, who grew up with dyslexia, about how they dealt with it.
Here's what they had to say: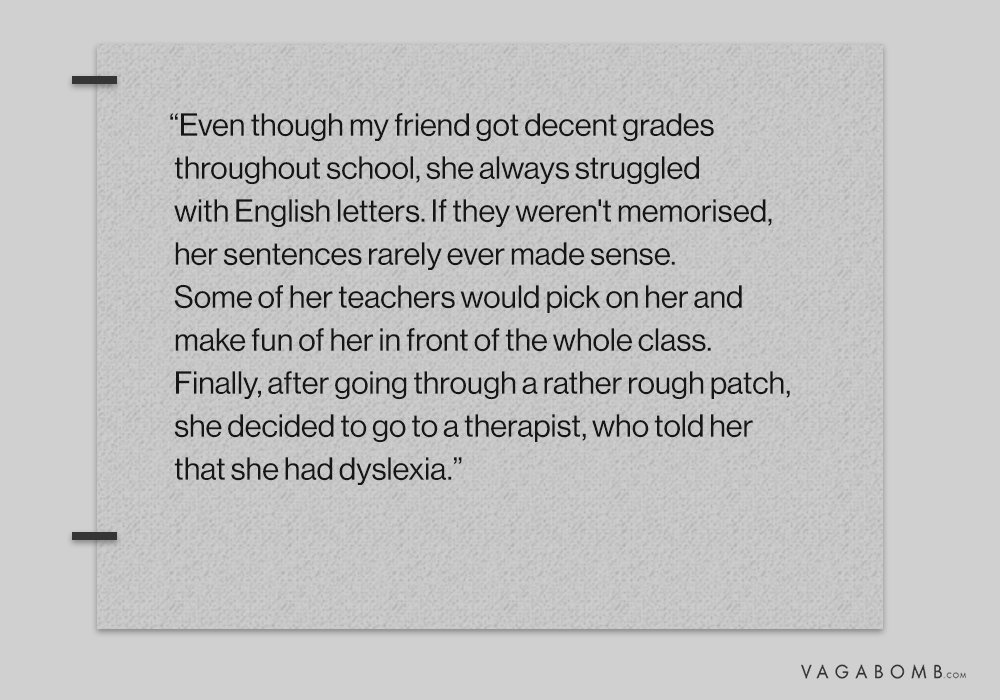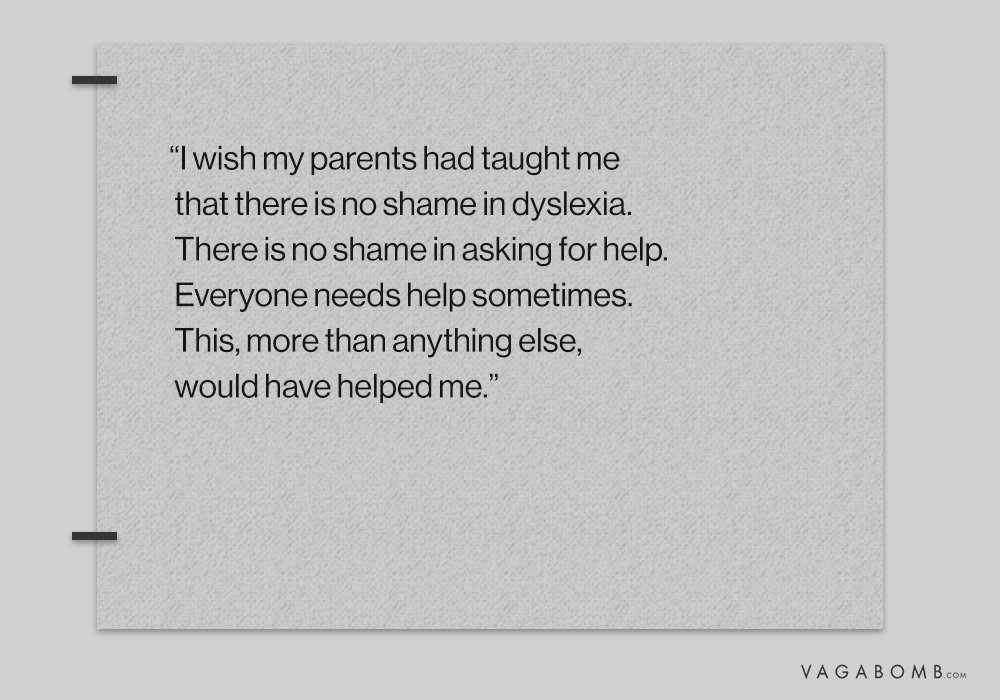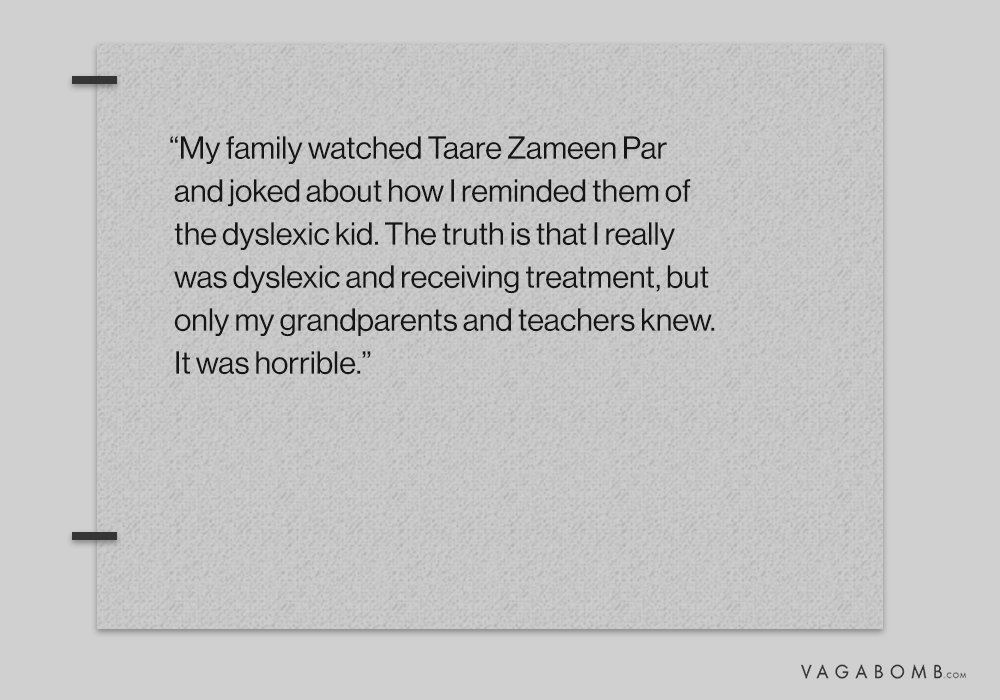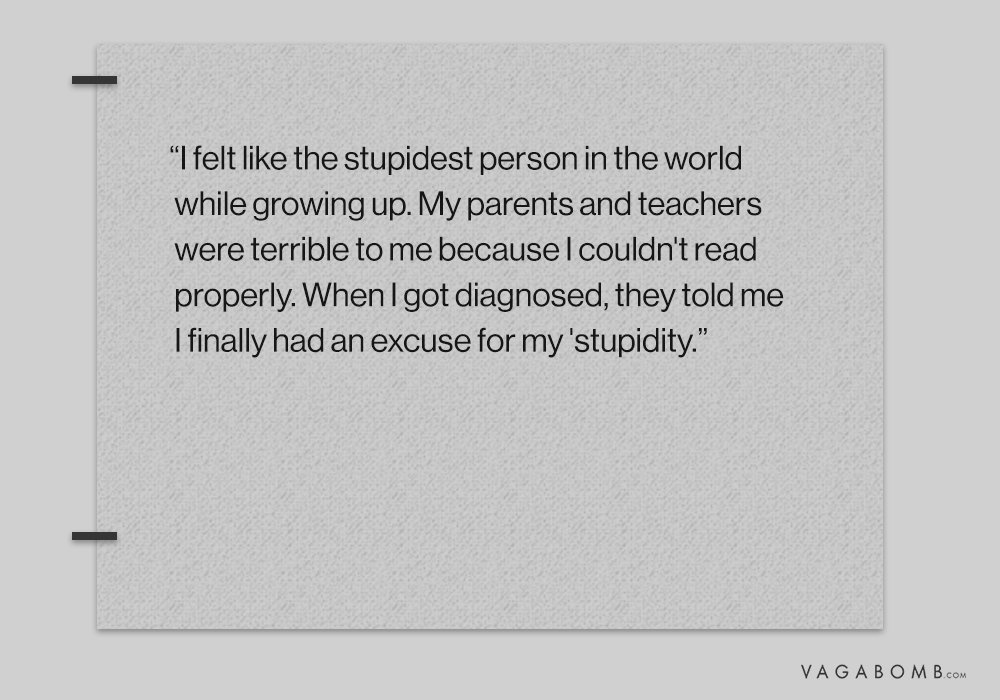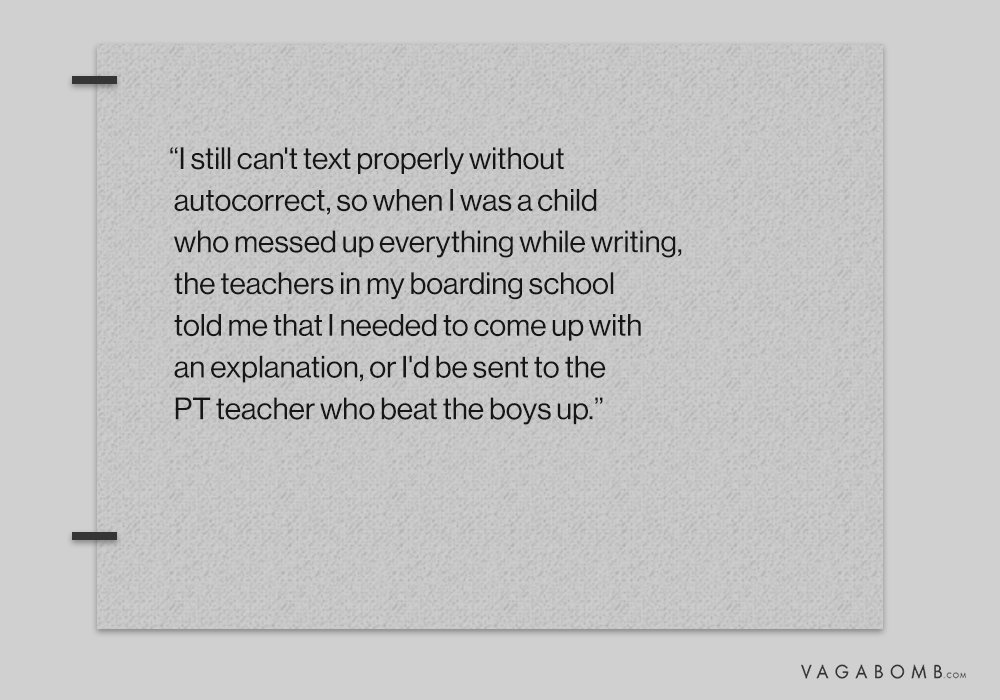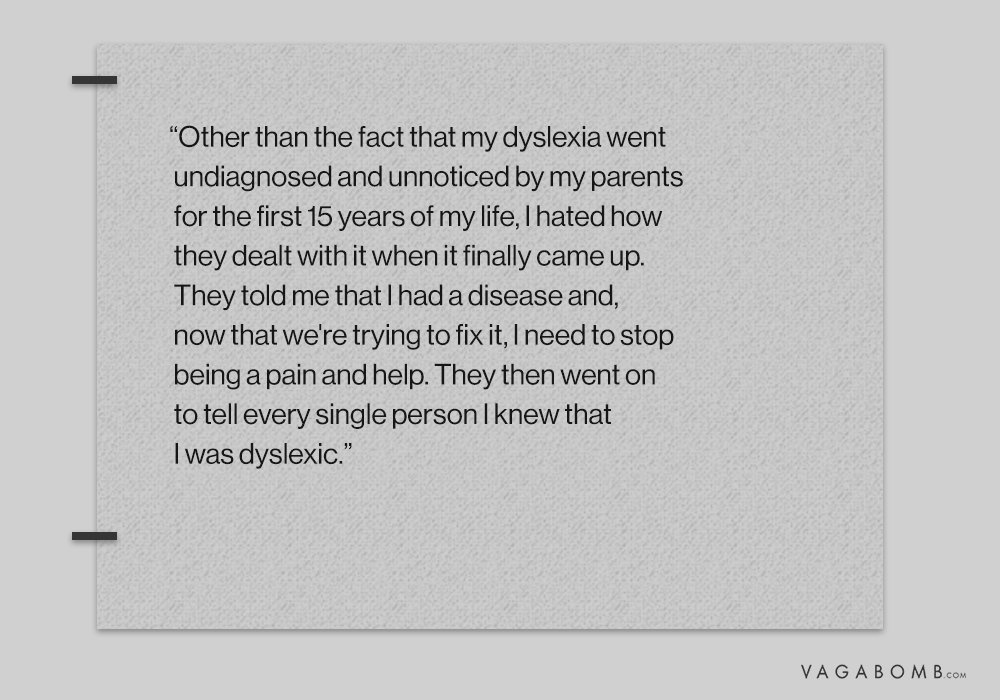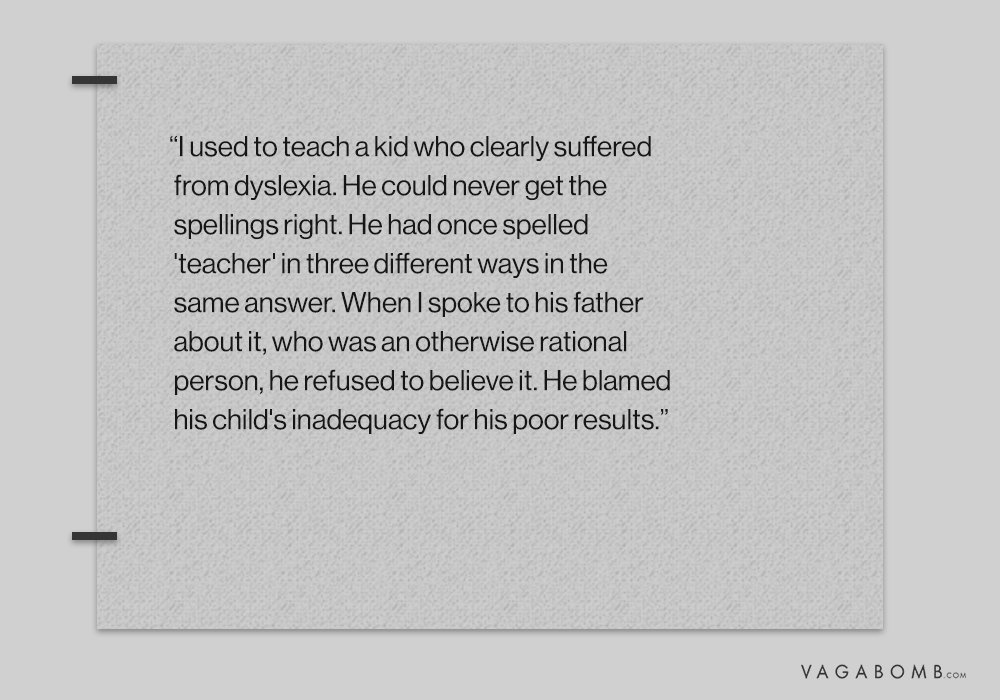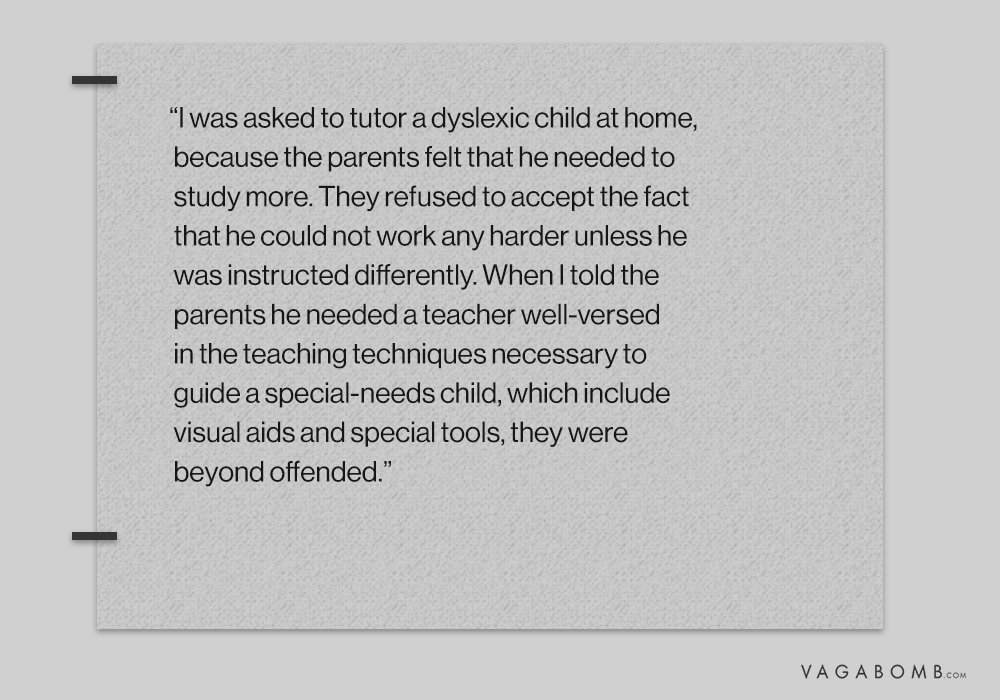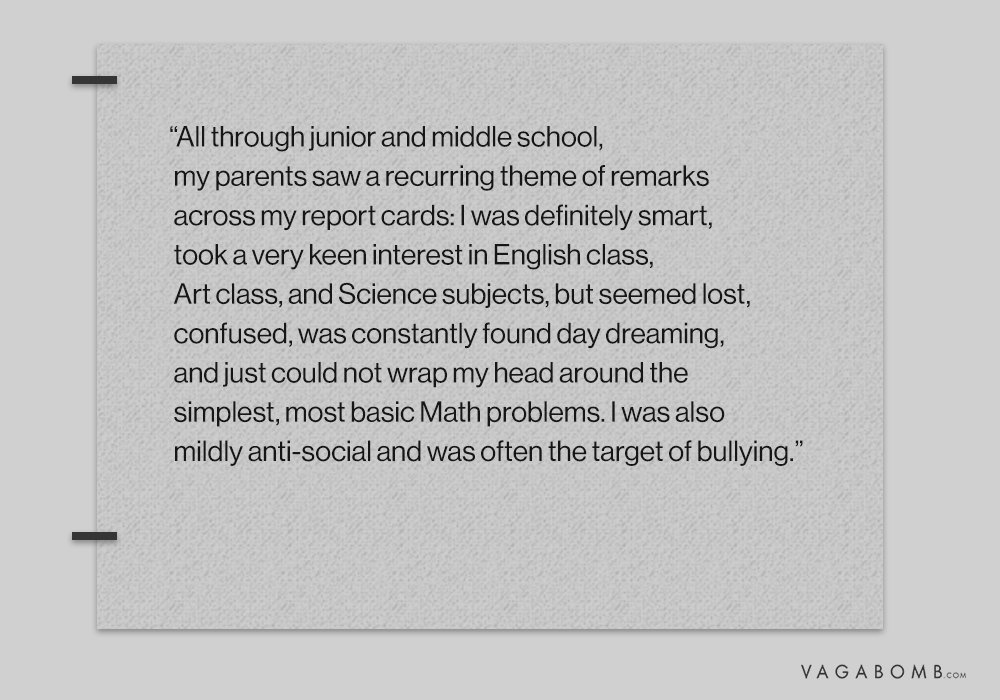 "I've never been formally diagnosed with dyslexia, but my mother recounts that my school counselor had suspected something was 'unusual' about me and had requested to study me. My parents didn't seem to appreciate this then, but every PTA meeting sounded something like this:
"She's always day dreaming."
"How can 45+5 add up to 198? Is she doing this deliberately?"
"She puts in any number she feels like, she's never paying attention in class, looks lost and confused all the time."
"She's definitely not less intelligent, in fact, she seems very smart and conscientious, but we can't seem to get through to her."
"She's so forgetful."
"She's always staring out of the window... seems vacant when you speak to her."
All through junior and middle school, my parents saw a recurring theme of remarks across my report cards: I was definitely smart, took a very keen interest in English class, Art class, and Science subjects (and excelled in all), but seemed lost, confused, was constantly found day dreaming, and just could not wrap my head around the simplest, most basic Math problems. I was also mildly anti-social and was often the target of bullying.
Much like the film Taare Zameen Par, I was packed off to a boarding school in 9th grade when my parents separated, and once left to my own devices with a lot less narrow-minded, academic focus - I began to overcome my dyslexia. It's pretty remarkable, but a counselor we met then suspected that I was compensating for my unbearable homesickness by working harder at everything else. It helped that the school I went to had a very keen focus on holistic development (something day schools lack almost entirely), and I was pushed towards art, culture, sports, and was thrust bang in the middle of hundreds of kids of all ages. I'm not sure when I overcame the learning disability, but I went on to excel in every subject except for Math, and was placed among the top 10 performers in class (on academic merit) once I graduated that class.
I think the learning here was that our educational system often emphasises academic grades above all else, to much detriment, and our formative years are crucial for developing a wide range of interests and skills. I also hold that dyslexia goes largely undiagnosed owing to a near complete lack of understanding of the disability and/or the stigma among parents/schools of admitting to its prevalence.
Another important thing to note is that dyslexia never completely goes away - one, mostly, learns to live with it. While my case was a lot milder than some, I still, sometimes, struggle with basic reading and comprehension tasks, but with a bit of willpower and time (and the reminders of mum's whacks), it's manageable."
Design by Utkarsh Tyagi
Feature image source