Beaten Mercilessly by Her Own Son, This 70-Year-Old's Heartbreaking Plight is Captured in This Viral Post
Elders of the family being beaten by their children and thrown out of the house is hardly a new story. However, because it happens regularly does not make it any less brutal and shameful. This story of Rajindari Devi is no different.
A video has surfaced on the internet, that shows an old woman lying on the floor as a voice asks her to show her face. Once the woman on the floor reveals her face, we see blots of blood on her blouse, and gashes and bruising on her face.
This video and other shocking images were posted by a Delhi-based Human Rights activist Kundan Srivastava who heads The Voice Raiser - an online platform against injustice and victimisation. He heard about the incident from a friend, who had earlier sent him a snippet. After he investigated further, Kundan found out from the neighbours that the lady was being brutally assaulted by her own son, Nandkishore.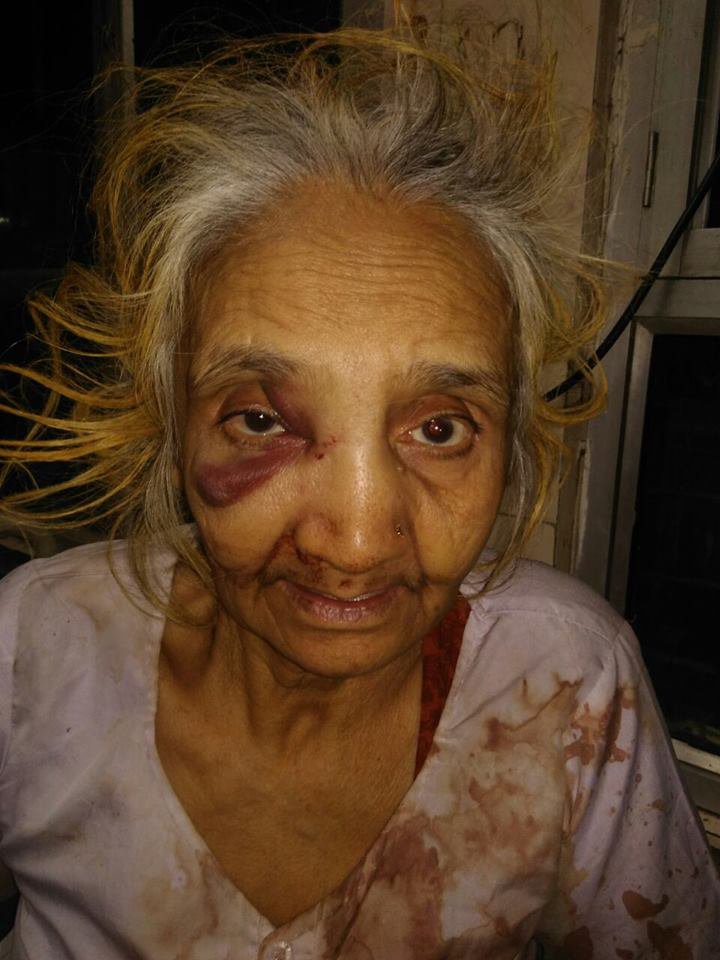 Source: Kundan Srivastava
Kundan Srivastava told ScoopWhoop,
Once I looked at the wounds, I knew it was an attempt to kill. And you really have to marvel at the tenacity of the police who convinced the aggrieved old woman to retract her FIR. They even harassed the neighbours when they tried to file an FIR on behalf of the lady. But as of now I can positively confirm that because of our efforts, the son is behind bars.
Source: Kundan Srivastava
When asked if he was in touch with the old lady after he helped her find some justice? Kundan Srivastava responded saying,
I'm not directly in touch with her. However, my younger colleagues who work in the vicinity of Shahdara are keeping an eye out on my behalf. The lady needs to be treated for her many physical and mental wounds which will take some time. The act of violence against elders needs to be stopped all together.
While we laud Kundan's efforts, it is disheartening to read about such unfortunate incidents. What has this world come to?