From Harvey Weinstein to Ben Affleck: At Least 31 Men Were Accused of Sexual Assault in 2017
Even though 2017 was not what can be called a good year, there were a lot of things that happened which opened up conversations and minds, specially when it comes to sexism and sexual assault. There were a lot of campaigns online which called for equality, or at the very least, punishment for those who were involved in sexual misconduct.

There are a lot of men and women who came out and spoke against the perpetrators of their assault, and even though victim blaming is afloat, there was a lot of support given to all the people who got over their trauma and decided to speak up.
Here are the men who have been accused of sexual assault and misconduct in 2017.
Harvey Weinstein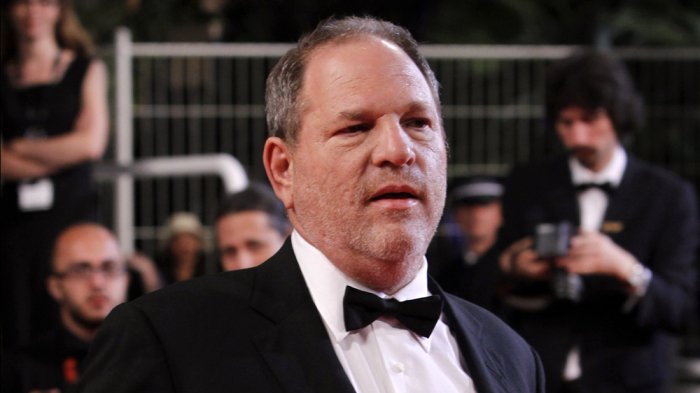 The case that began the conversations around sexual assault and misconduct in 2017, the famous director was accused of sexually assaulting over 50 women, with actors Angelina Jolie and Gwyneth Paltrow among them. The fact that he got away with harassing so many women is disturbing. He not only harassed them, but was also accused by Italian actor Asia Argento of raping her. The sad part is despite so many women coming forward against Harvey, he still hasn't been convicted.
Tom Ashbrook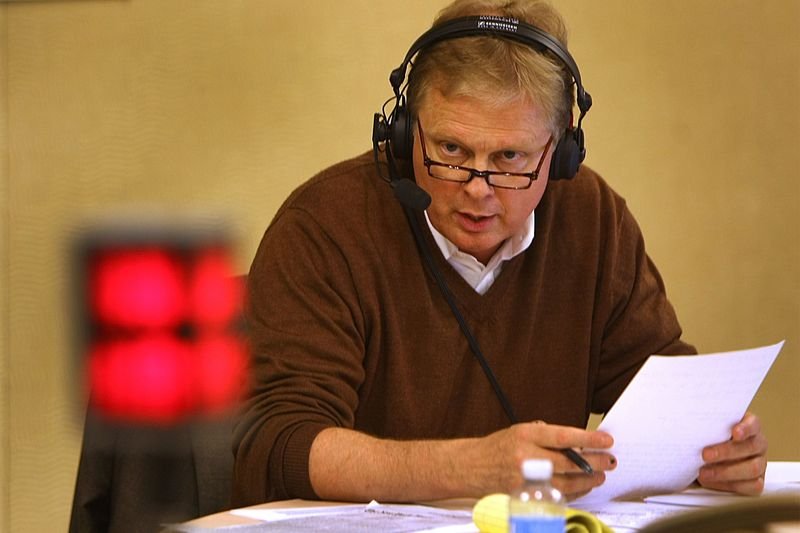 Several men and women alleged that the On Point host engaged in "creepy" sex talk, touched employees without their consent and directed tirades at young women in the studio. The allegations emerged in a document compiled by 11 women and men, who delivered it to Boston University on December 7. Ashbrook was placed on leave pending an investigation after this.
Jon Heely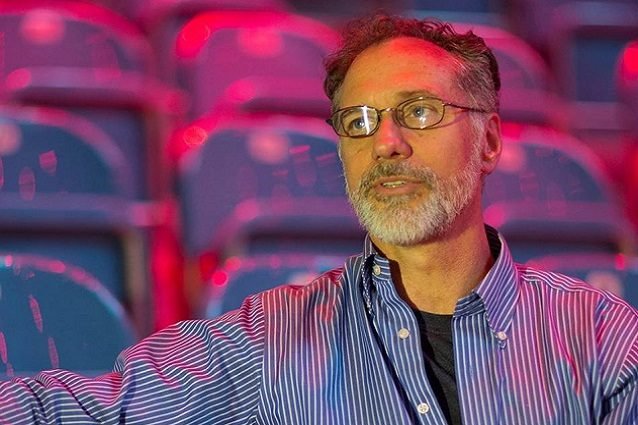 On December 8, Jon Heely, the director of music publishing at Disney, was charged with three felony counts of child abuse. Heely allegedly began abusing one underage girl at age 11, and that abuse continued until she was 15. He allegedly abused another girl when she was 15. A Disney spokesperson said that Heely was suspended after being informed of the charges.
Bryan Singer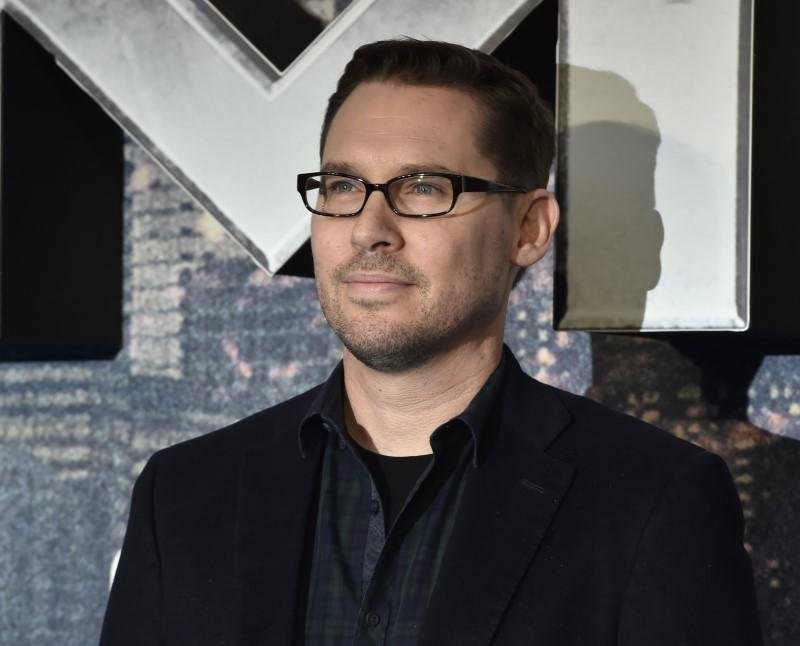 The X-Men director faces a lawsuit for allegedly raping then-17-year-old Cesar Sanchez-Guzman in 2003. In the suit, which was filed on December 7, Guzman claims that he met Singer at a party on a yacht and the director offered to give him a tour of the boat. In one of the boat's rooms, Guzman claims, Singer "forced Cesar to the floor, shoved Cesar's face against his crotch area and demanded Cesar perform oral sex on him."

Lorin Stein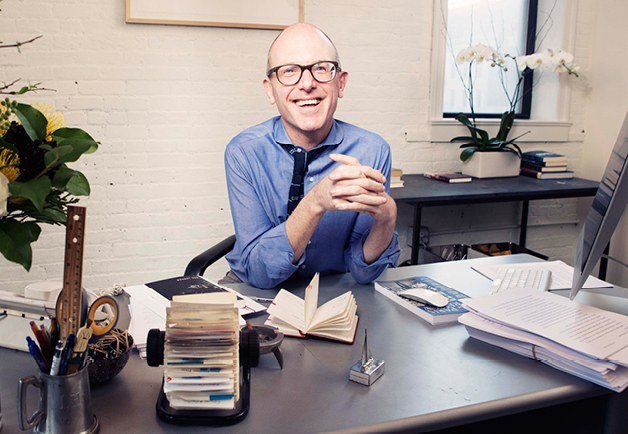 The New York Times reported on December 6 that Stein, the longtime editor of The Paris Review, resigned amid an investigation into his behavior toward female employees. According to The Times, the magazine's board planned to meet Thursday to discuss the investigation. At least two women made complaints about Stein's behavior. The magazine's board decided to investigate Stein after he told them that his name appeared on an anonymously crowdsourced list of allegations of sexual harassment and misconduct in media.

Robert Knepper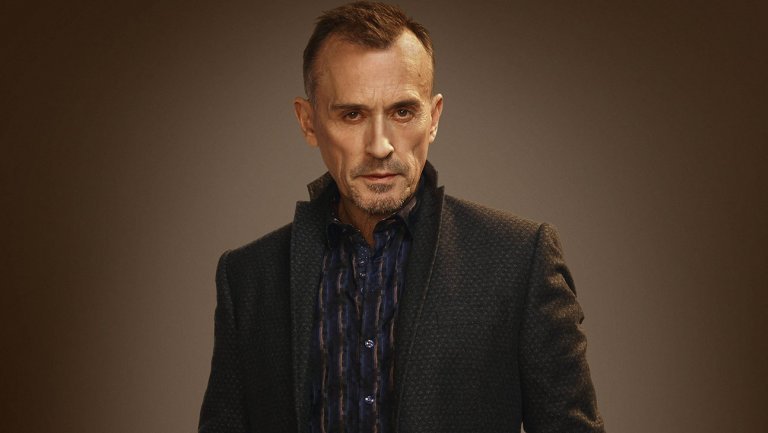 Five women alleged that the former Prison Break star sexually assaulted them between 1983 and 2013. Costume designer Susan Bertram told the Hollywood Reporter that Knepper grabbed her crotch "as hard as he could" on the set of Gas Food Lodging in 1991, which prompted four more women to come forward. The other allegations include kissing a woman without her consent and forcing another to perform oral sex.

Danny Masterson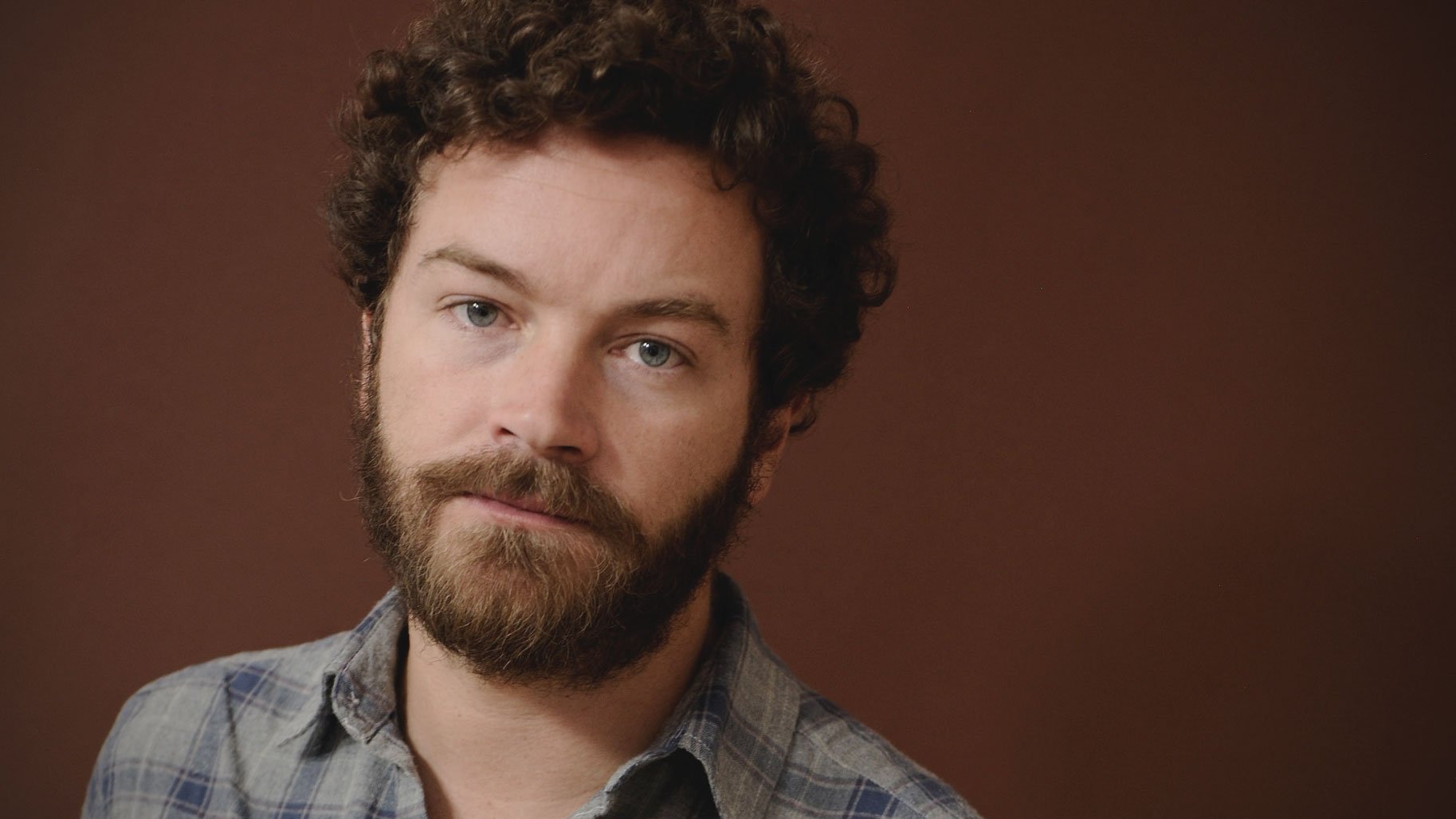 Netflix confirmed on December 5 that it's ending its relationship with The Ranch star Danny Masterson following allegations of rape made in March. "As a result of ongoing discussions, Netflix and the producers have written Danny Masterson out of The Ranch," a spokesperson for the streaming service said, according to Entertainment Weekly. "Yesterday was his last day on the show, and production will resume in early 2018 without him."

James Levine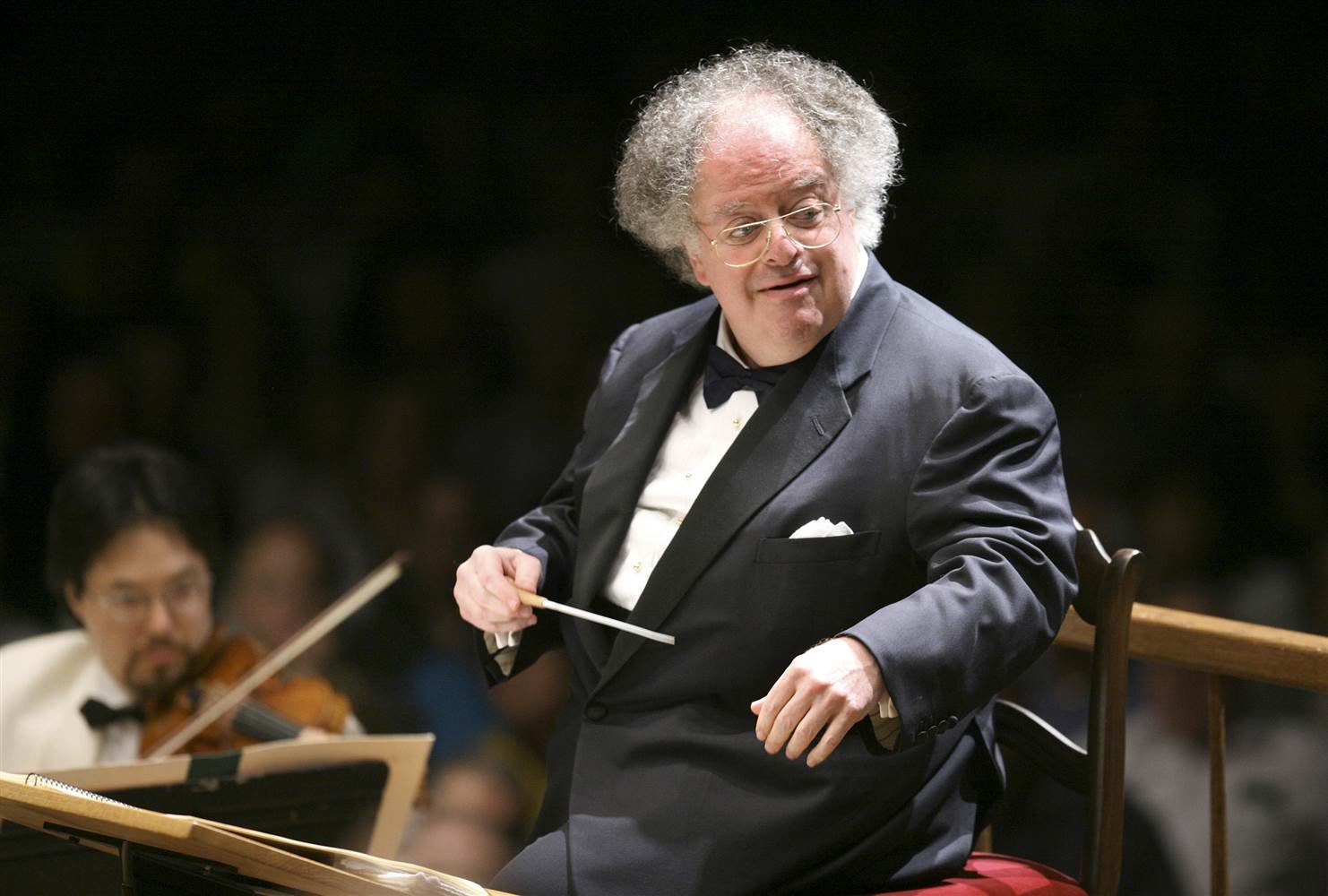 The Metropolitan Opera suspended James Levine on December 3 following allegations from three men who said the famed conductor sexually abused them when they were teenagers, the New York Times reported. The accusations date back to 1968. One of the men, Ashok Pai, filed a police report to the Lake Forest Police Department in Illinois in 2016. Peter Gelb, the Met's general manager, told the Times that Levine denied Pai's allegations at the time and that the Met decided not to take action to wait for a police determination.


Shervin Pishevar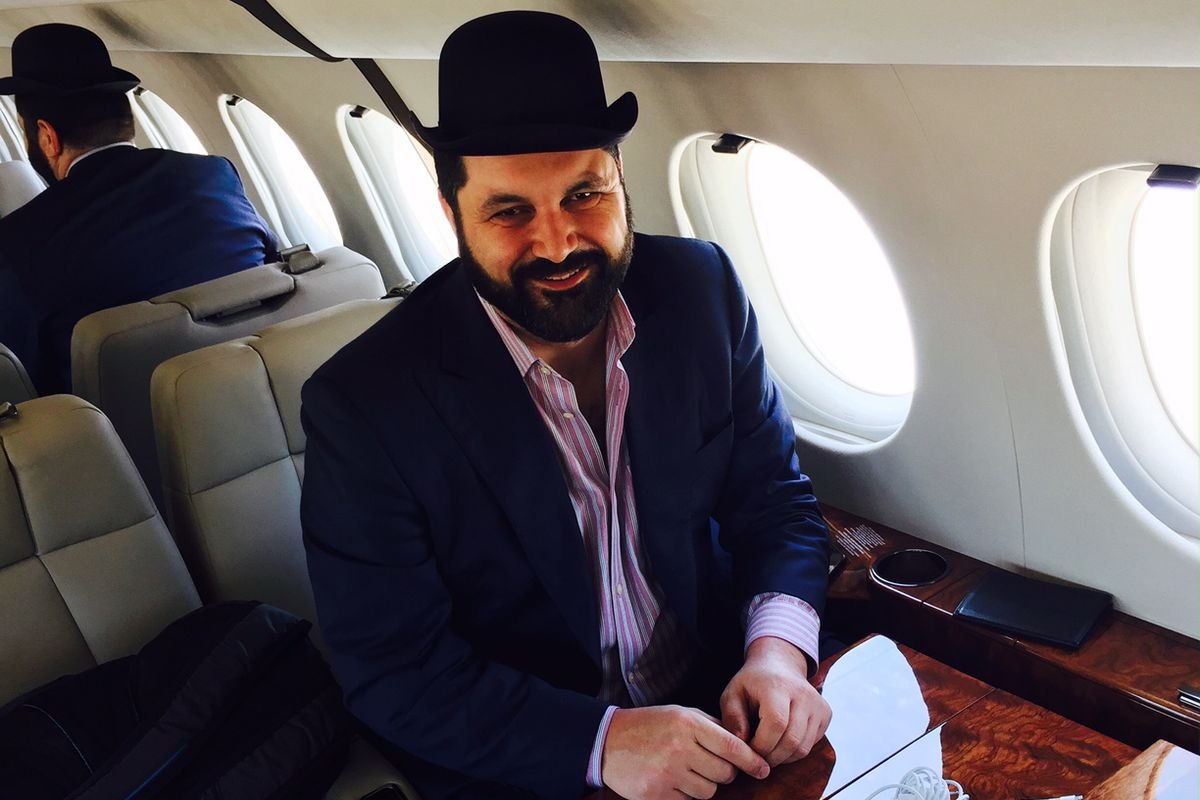 Bloomberg reported that five women came forward to accuse the Uber investor of sexual assault or harassment. In November, Forbes reported that Pishevar was arrested — but never charged — in London in May for alleged rape. The women told Bloomberg that Pishevar took advantage of their professional connections by using mentorship, an investment, or a potential job to make unwanted advances.
Nick Carter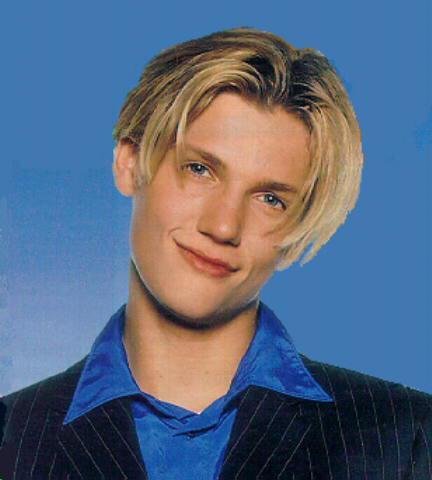 The former member of the Backstreet Boys has been accused of rape by pop singer Melissa Schuman. Schuman, a member of the girl group Dream, detailed the encounter in a blog post published earlier this month (trigger warning: some of the descriptions of the assault can be triggering). She said Carter forcefully took her virginity in 2002, when she was 18 and he was 22.

Charlie Rose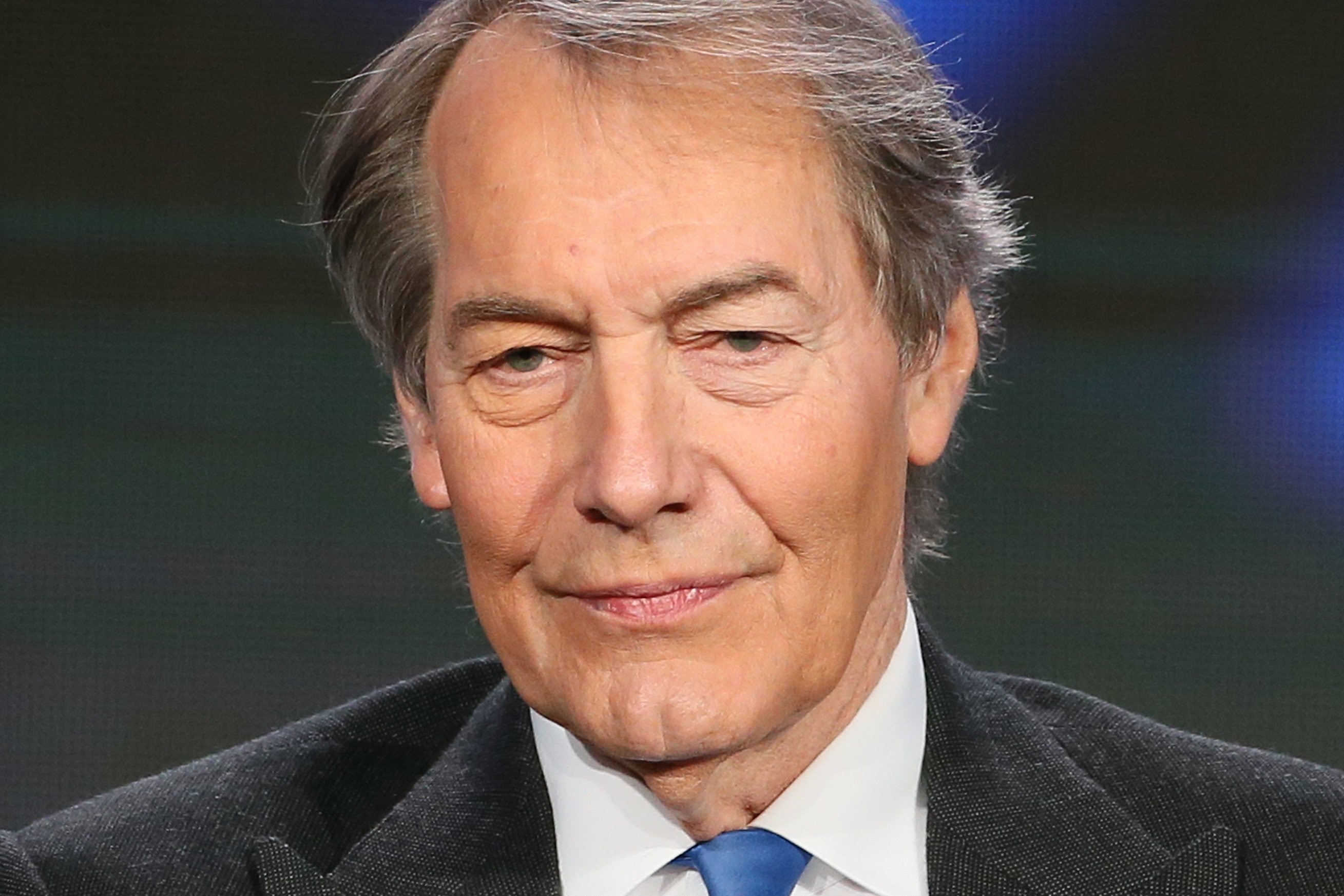 Longtime television host Charlie Rose was accused by eight women of making lewd phone calls to them, walking around naked in their presence and groping their breasts and genital areas in incidents ranging from the 1990s to 2011, the Washington Post reported on November 20.

Ryan Seacrest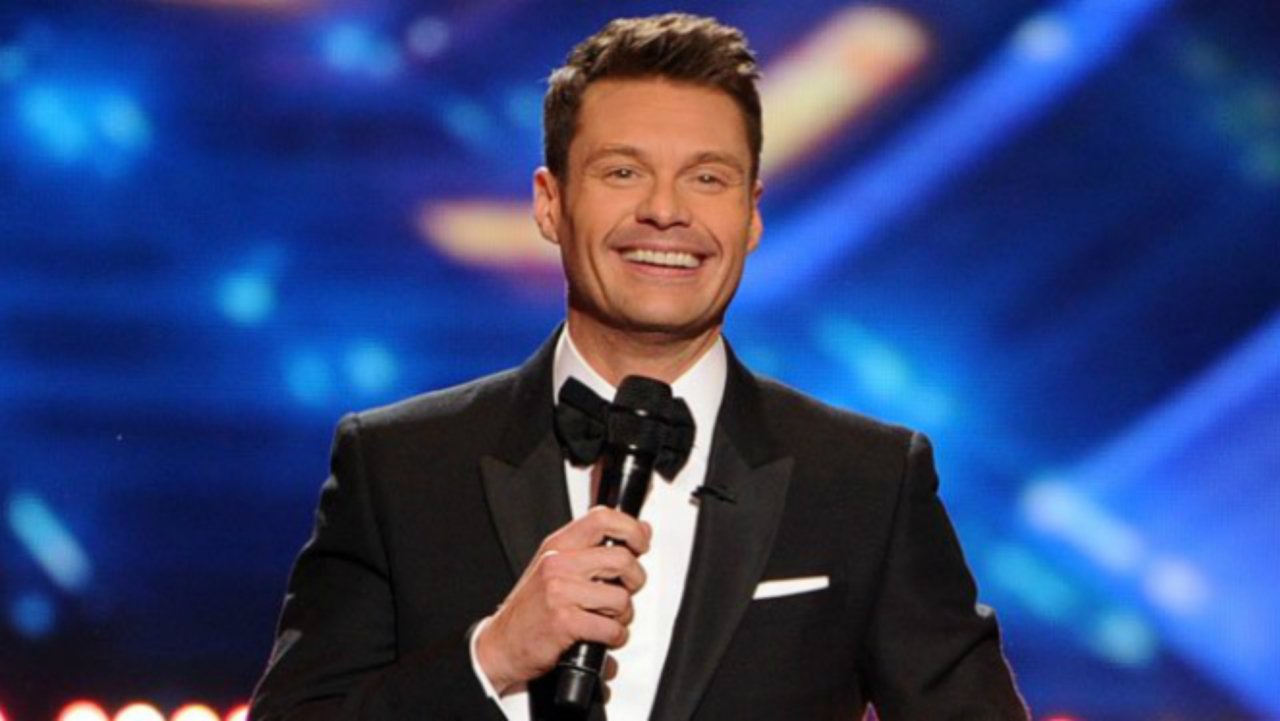 A former wardrobe stylist for Ryan Seacrest recently came forward to accuse the longtime radio and TV host of misconduct, although details about the accusation and her identity are still unclear.

Russell Simmons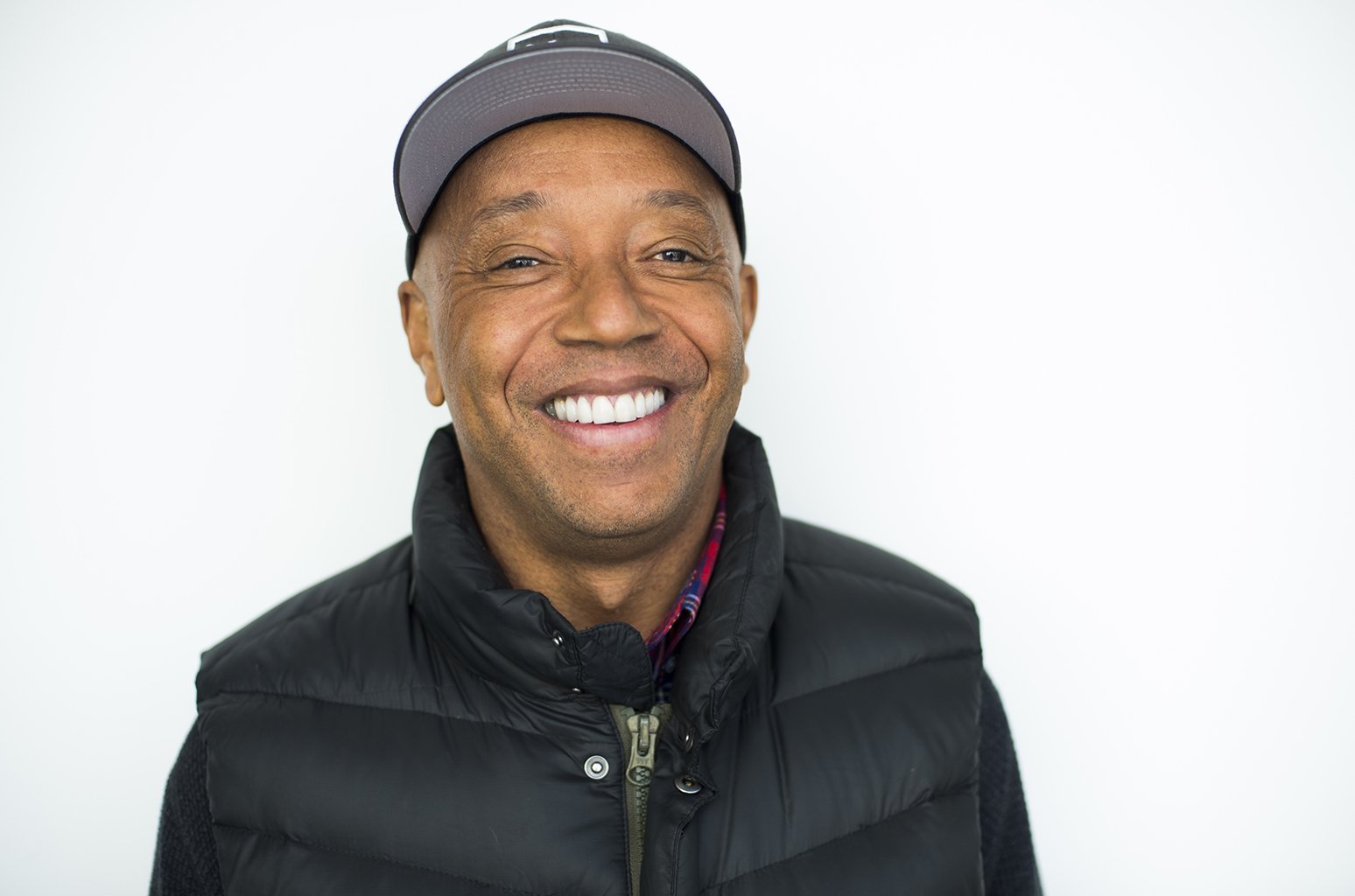 Model Keri Claussen Khalighi claimed Russell Simmons pulled off her clothes and coerced her into performing oral sex on him in his apartment in 1991 while Brett Ratner looked on, according to the Los Angeles Times. Khalighi, who was 17 at the time, also said Simmons later briefly penetrated her without her consent while she was in the shower.

Sylvester Stallone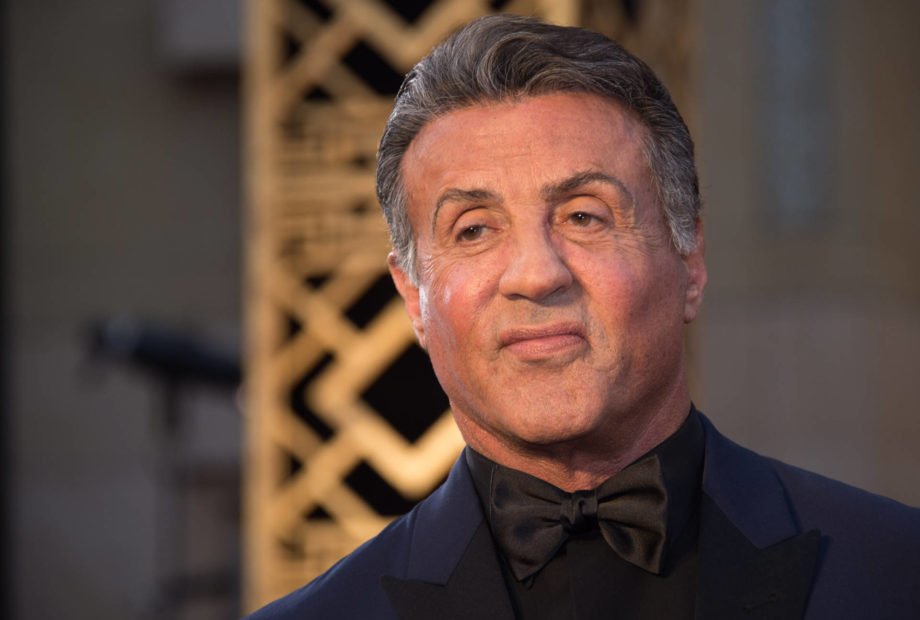 The Daily Mail reported that it had obtained a police report filed by a 16-year-old girl alleging that the Rocky actor had assaulted her in the late 1980s. The woman apparently did press charges. The Las Vegas Police Department told The Hollywood Reporter that the police report "appears to be authentic" in its style, but there is no record of the report "given the time which has passed."
Matthew Weiner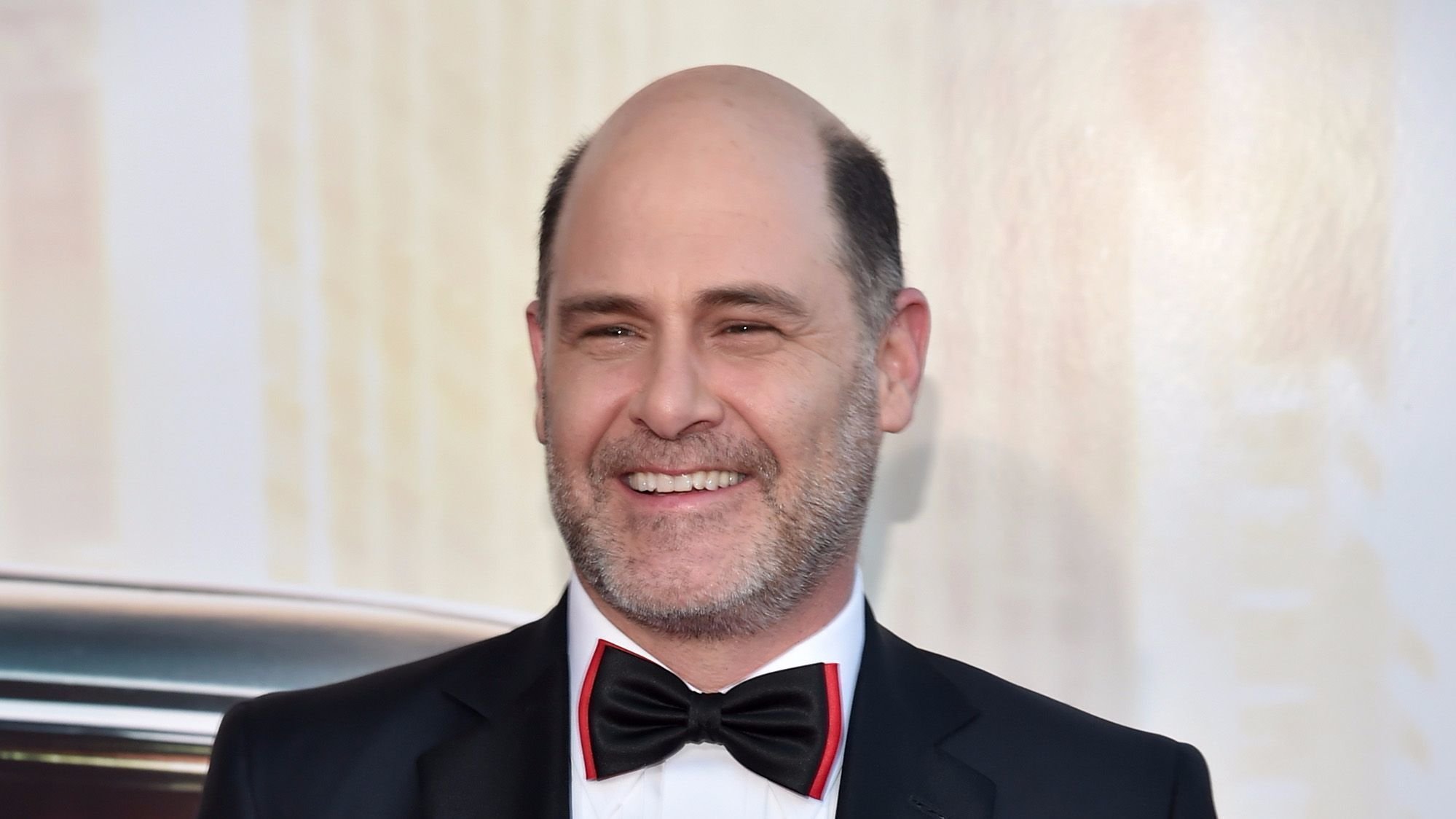 In an interview with The Information, Emmy-award winner Kater Gordon, formerly Weiner's personal assistant and a staff writer on Mad Men, said that the showrunner allegedly told her that she owed it to him to allow him to see her naked. A year later, Gordon was fired from the award-winning series.

Louis C. K.
In a New York Times investigation, two women alleged that the comedian masturbated in front of them, while another said that she could hear him masturbating on the phone. Two others claimed that the Lucky Louie star asked if he could masturbate in front of them. He released a statement admitting that the allegations were true. HBO immediately cut ties with the comic, and the distributor of his upcoming film, I Love You, Daddy, cancelled its release. FX networks has also distanced itself from the comic.

Steven Seagal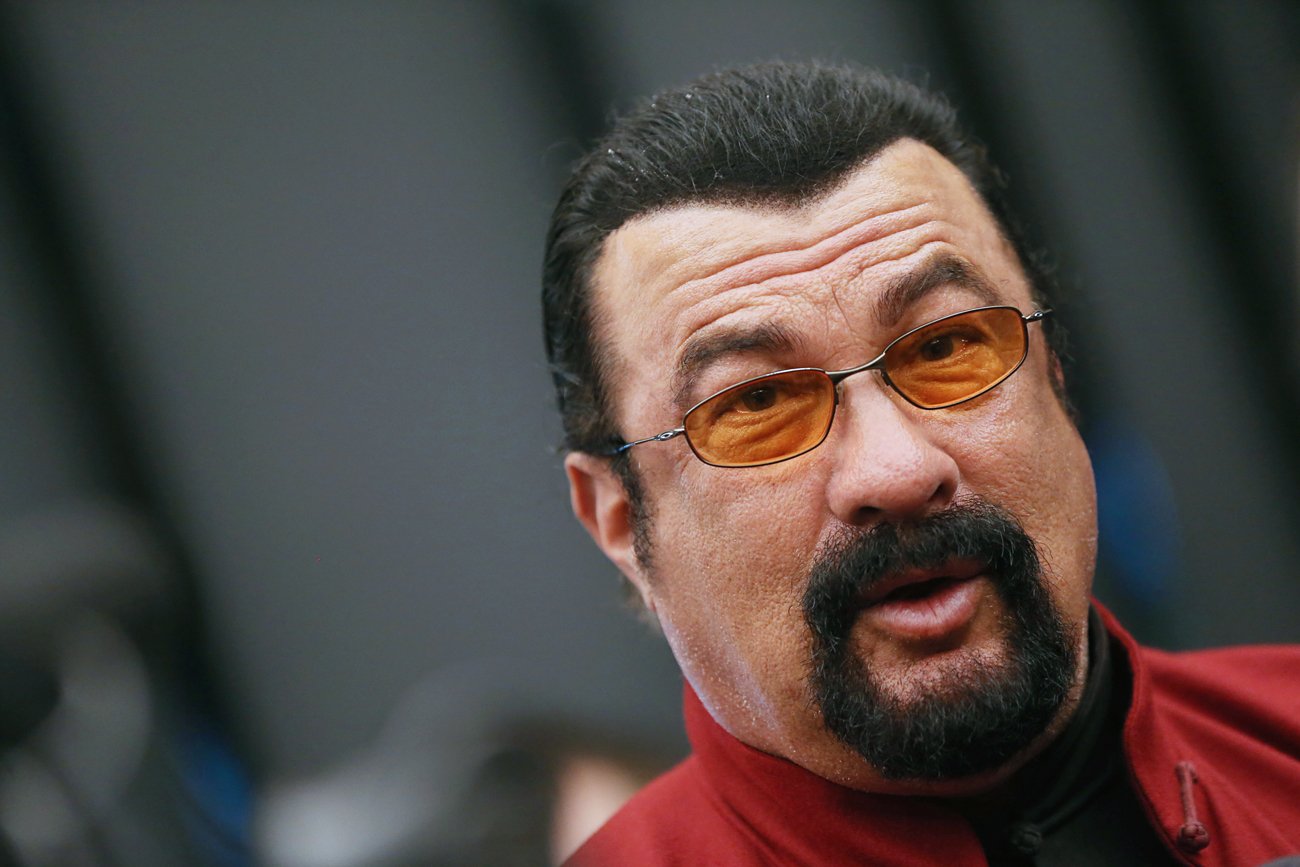 Portia de Rossi alleged on Twitter that the Above the Law actor "unzipped his leather pants" during an audition. The Good Wife star Julianna Margulies said in an interview on Sirius XM's "Just Jenny Show" on November 3 that a casting agent sent her to Seagal's hotel room for an audition, where she saw his gun. Seagal has faced other allegations dating back to at least 1998.



My final audition for a Steven Segal movie took place in his office. He told me how important it was to have chemistry off-screen as he sat me down and unzipped his leather pants. I️ ran out and called my agent. Unfazed, she replied, "well, I didn't know if he was your type."

— Portia de Rossi (@portiaderossi) November 8, 2017
Ed Westwick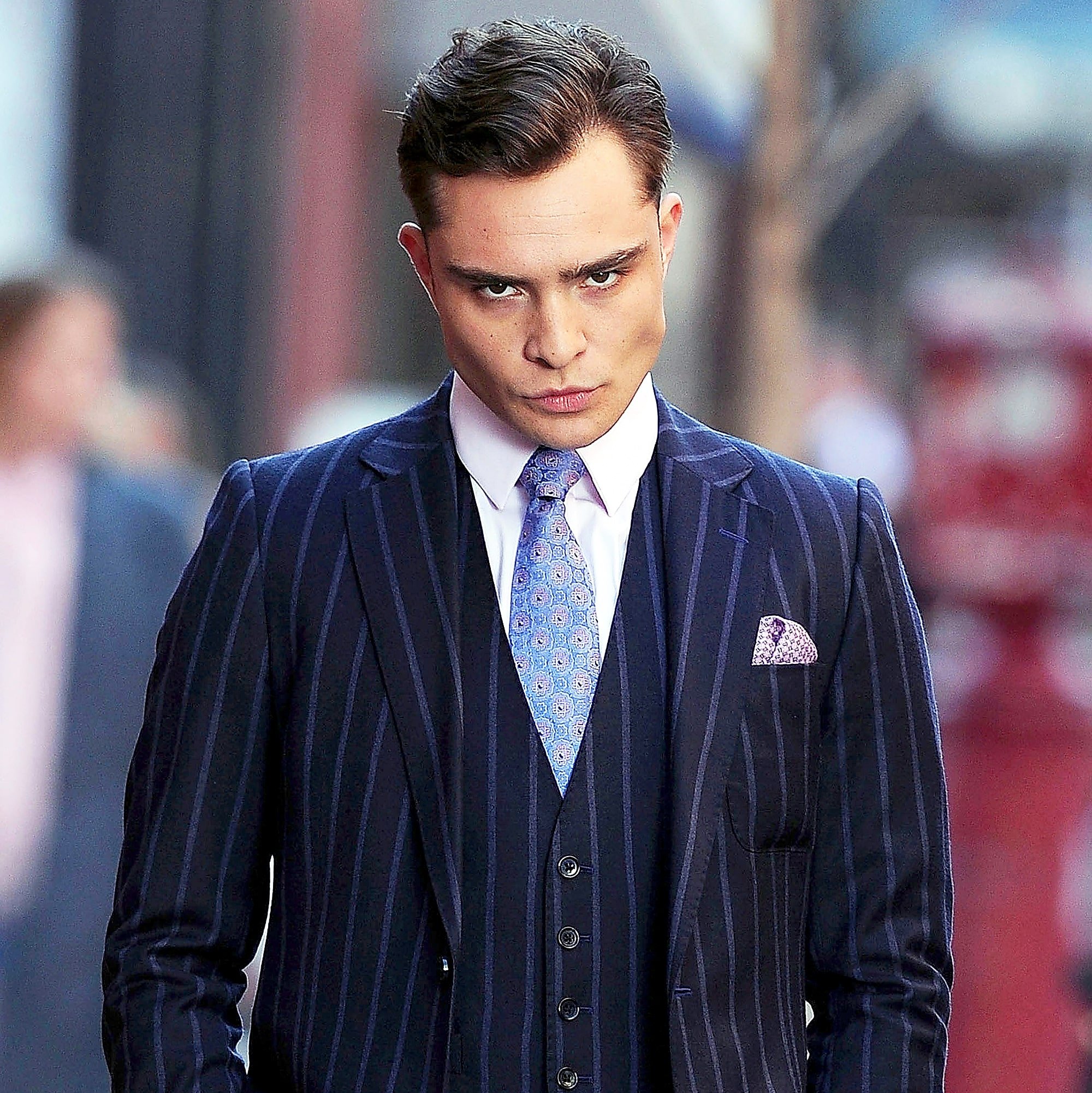 In a detailed Facebook post, actor Kristina Cohen alleged that the former Gossip Girl star raped her three years ago. She alleges that she was brought to Westwick's home by a producer she was dating at the time. She took a nap in the guest bedroom, where Westwick allegedly fingered and raped her.
"I fought him off as hard as I could but he grabbed my face in his hands, shaking me, telling me he wanted to fuck me. I was paralyzed, terrified," she wrote.
Dustin Hoffman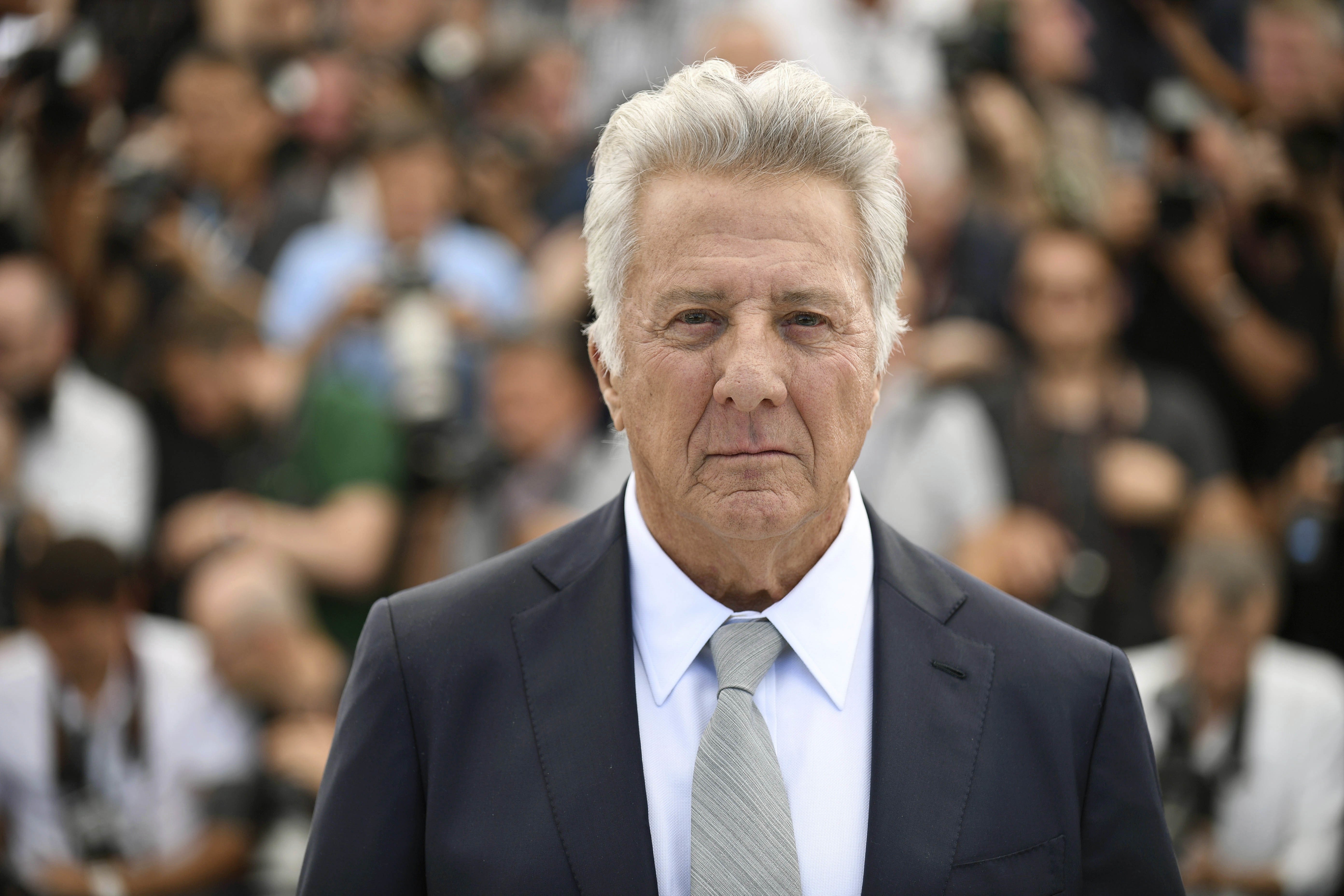 Author Anna Graham Hunter wrote an essay for the Hollywood Reporter, in which she alleges that Hoffman sexually harassed her on the set of the 1985 film Death of a Salesman when she was just 17 years old. Hunter claims that Hoffman groped her and made inappropriate comments to her.

Brett Ratner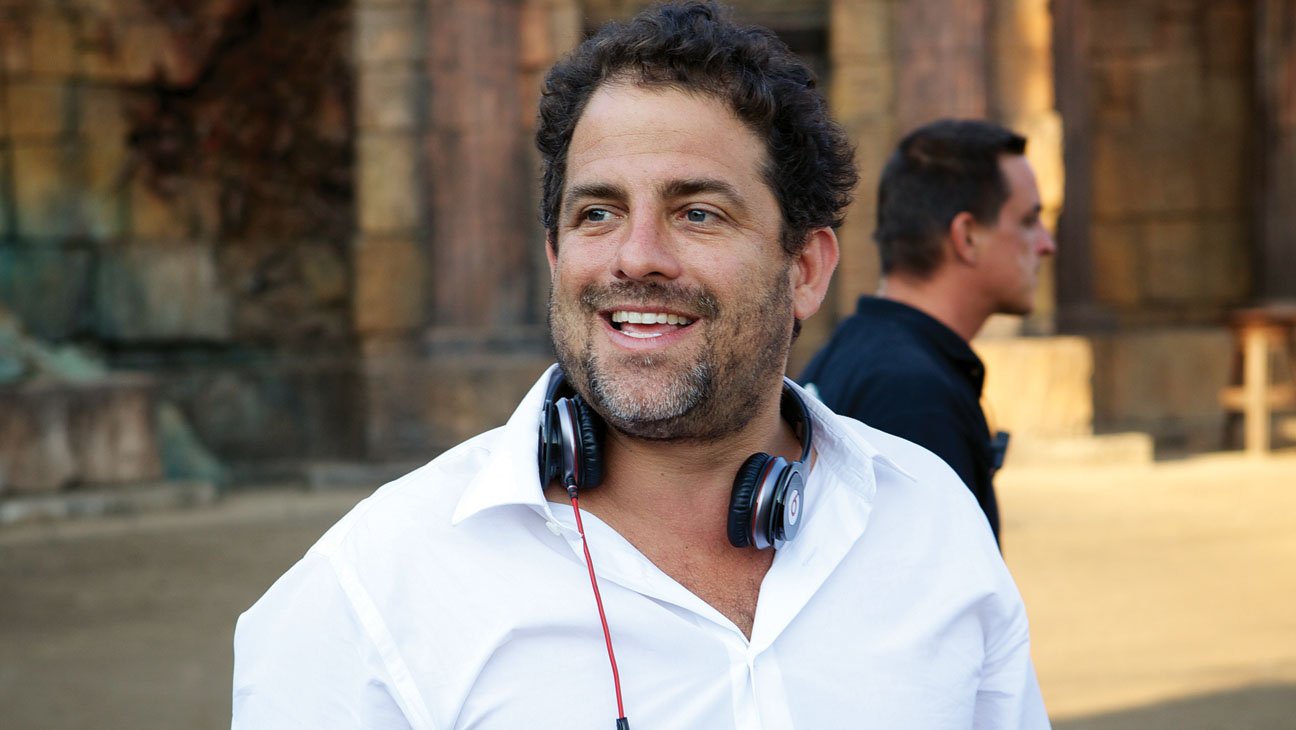 The Los Angeles Times interviewed six women, including actors Olivia Munn and Natasha Henstridge, who alleged that producer and director sexually harassed or assaulted them. The allegations include forcing oral sex, masturbating in front of one woman and graphically discussing sex.
Kevin Spacey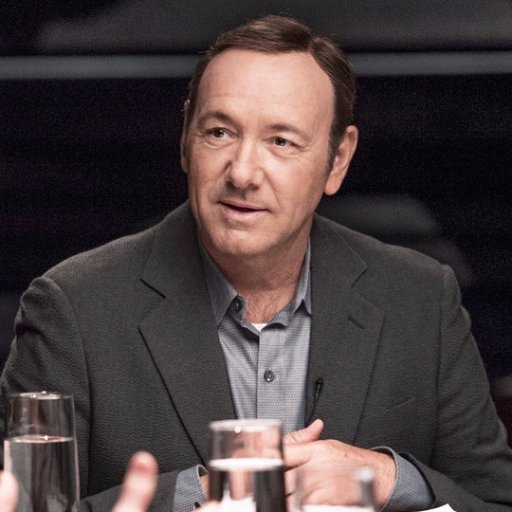 Actor Anthony Rapp alleged in an interview with BuzzFeed that Spacey placed him on a bed, climbed on top of him and made a sexual advance when Rapp was only 14 years old. Kevin spacey denied the allegations, but there have been more people who came out with charges.



October 30, 2017

Roman Polanski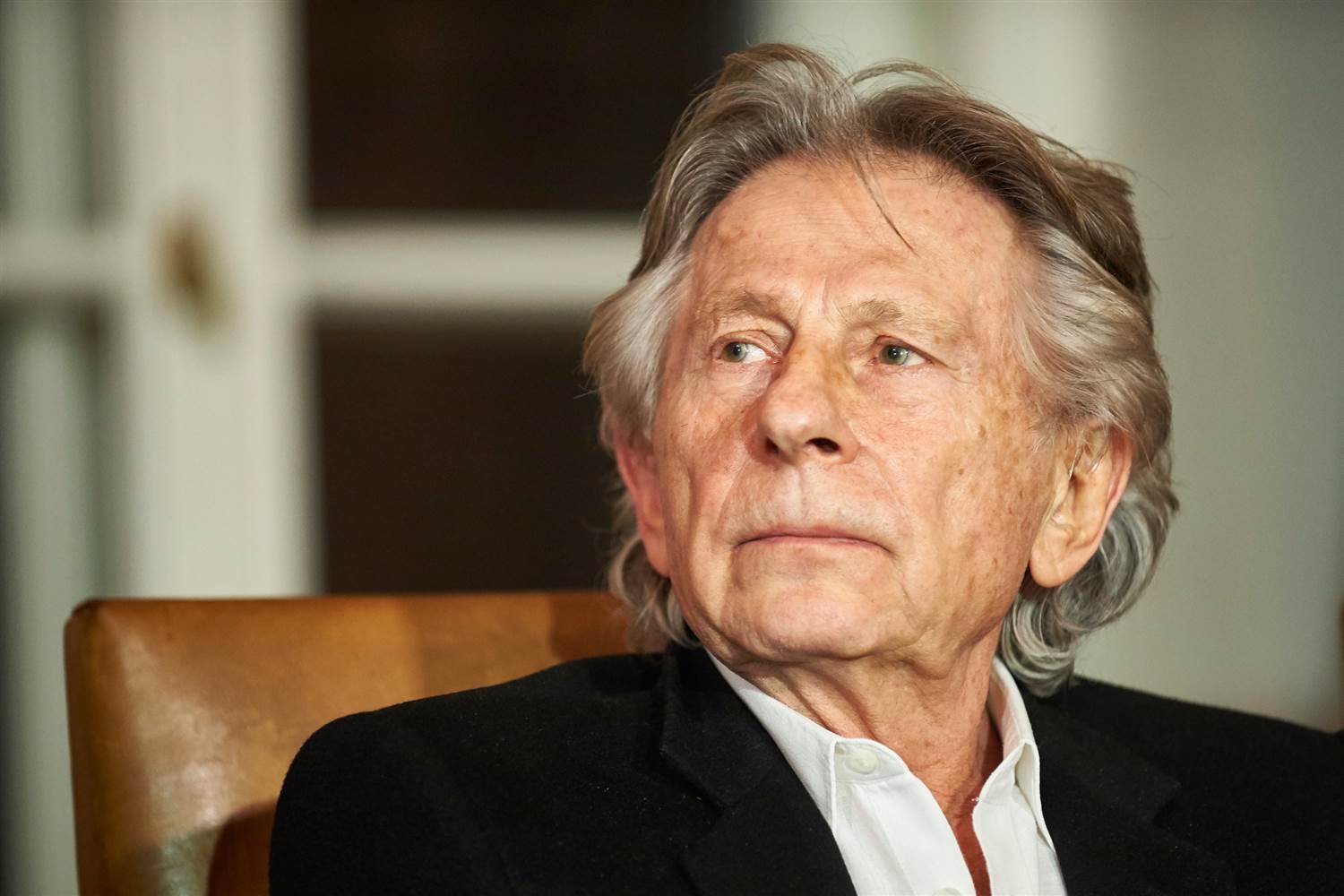 California artist Marianne Barnard alleged to The Sun that the director sexually assaulted her when she was just 10 years old. According to The Guardian, Barnard filed a report with with the Los Angeles Police Department and called on the Academy of Motion Picture Arts and Sciences to revoke his membership. Barnard is the fifth woman to accuse Polanski of sexual assault, Polanski pleaded guilty to unlawful sex with a minor before fleeing the country before sentencing in 1978.


R. Kelly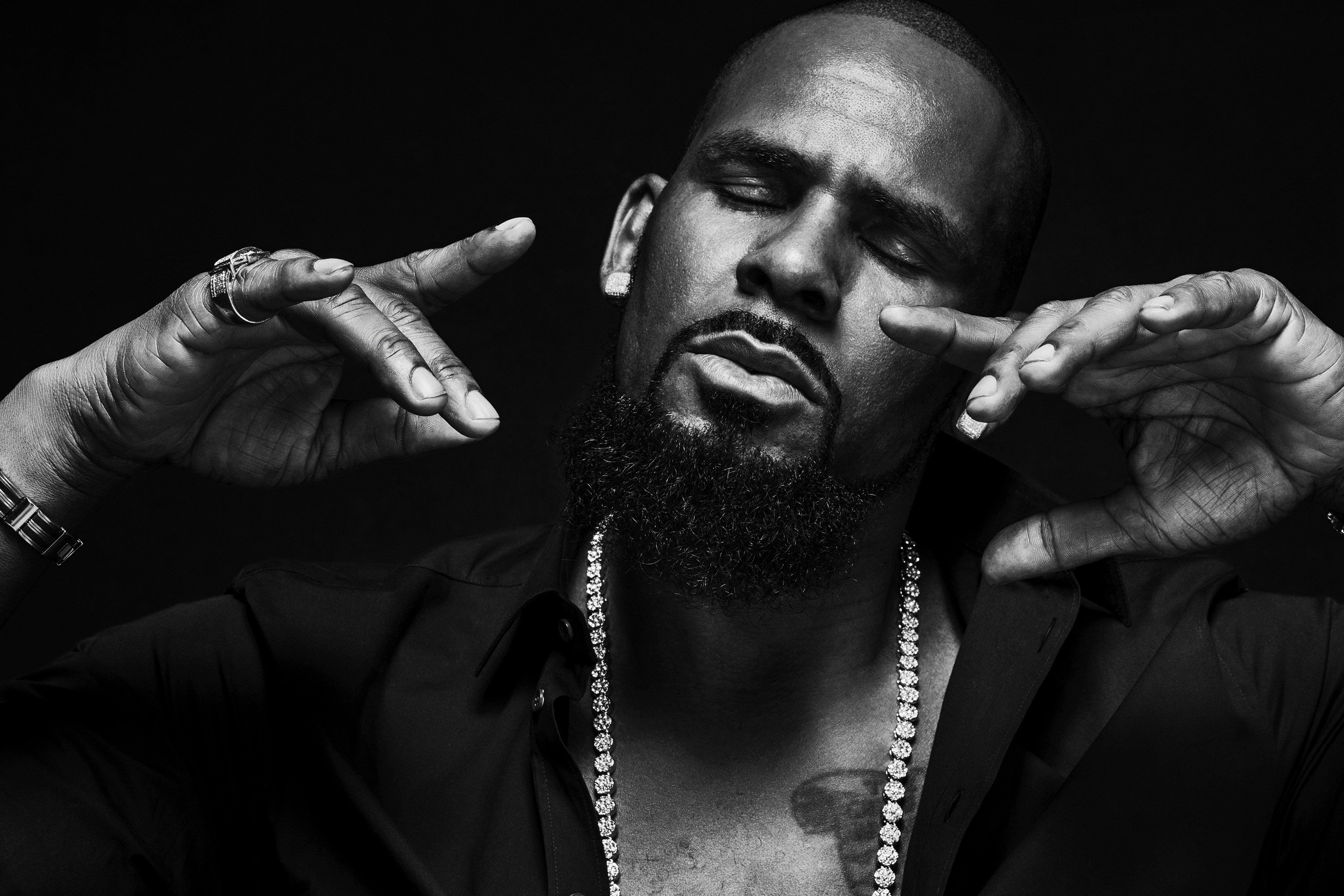 In an interview with Rolling Stone, Kitti Jones alleged that the rapper physically abused her, sexually coerced, and emotionally manipulated her throughout their 2-year-relationship. She claimed the 'Ignition' performer made her follow rules that dictated when she could eat and when she could go to the bathroom.

James Toback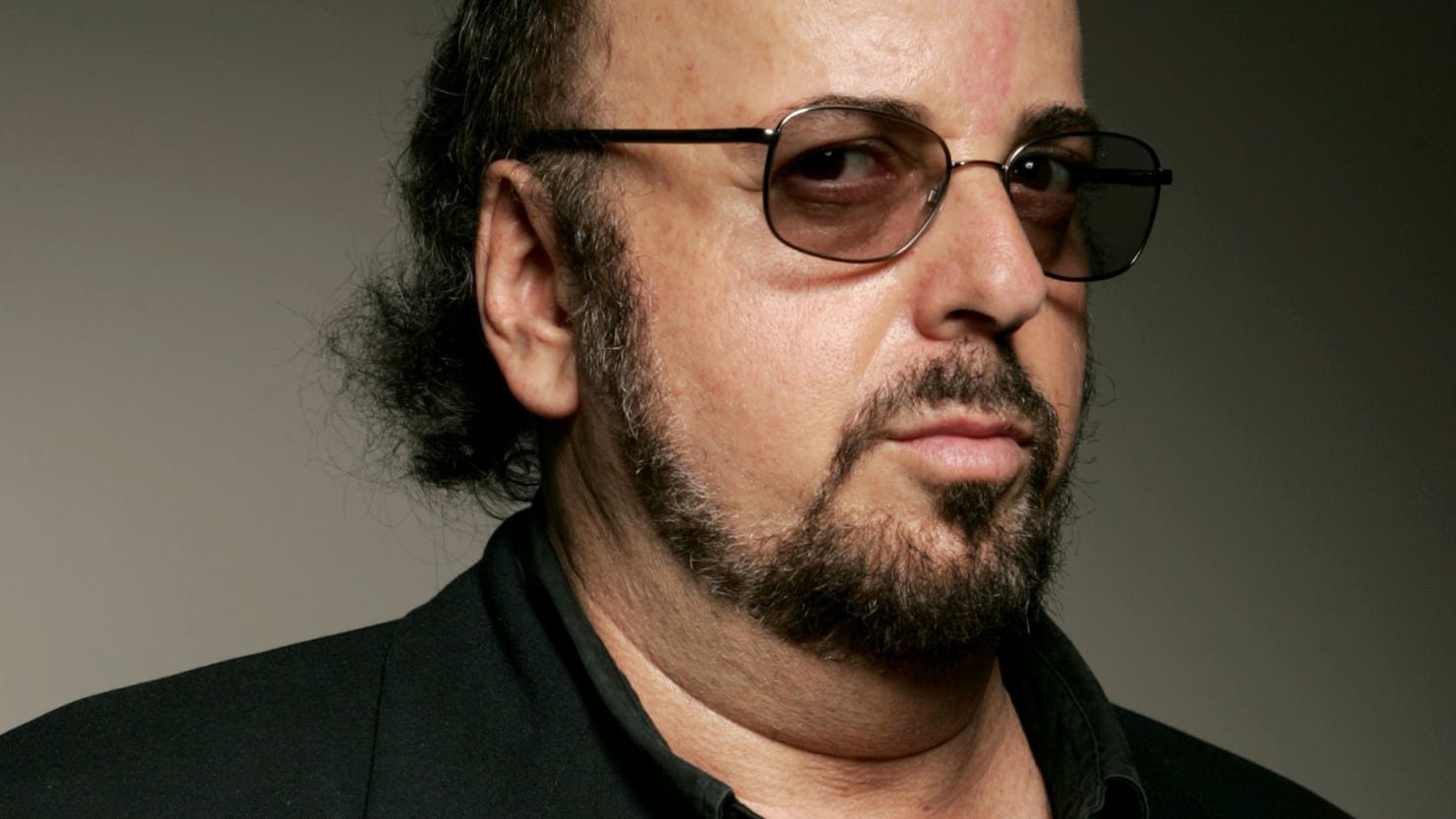 James Toback, a 72-year-old Hollywood director and writer who has been nominated for an Oscar, was accused of sexually harassing 38 women, according to a Los Angeles Times report. All but seven of the women the Los Angeles Times interviewed spoke on the record. According to the report, Toback would lure them to places like hotel rooms on the premise of promising an audition for a film, only to try and engage them in sexual encounters and ask them questions about masturbation.

Oliver Stone
After the director condemned the allegations against Weinstein, model Carrie Stevens told the New York Daily News that Stone grabbed her breast at a party two decades ago. Academy Award-winning actor Patricia Arquette also wrote on Twitter that she had a "weird" encounter with Stone, where he sent her flowers and asked her why she brought her boyfriend to a movie screening he had invited her to.




THREAD 1/ Years ago Oliver Stone wanted me to do a movie.We talked about the Material which was very sexual.The meeting was professional.

— Patricia Arquette (@PattyArquette) October 13, 2017



2/ then I received from him long stem jungle roses. It's not uncommon to receive flowers but something about them felt weird. I ignored it

— Patricia Arquette (@PattyArquette) October 13, 2017



3/Something felt weird so I asked my boyfriend to go with me. The room was packed. Oliver stopped me coming out of the bathroom

— Patricia Arquette (@PattyArquette) October 13, 2017



4/ He said "Why did you bring him?" I said "Why is it a problem I brought him? It shouldn't be a problem. Think about THAT Oliver."

— Patricia Arquette (@PattyArquette) October 13, 2017

Ben Affleck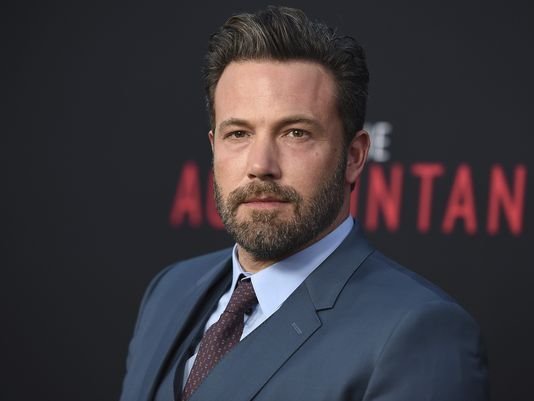 After Affleck condemned Weinstein's alleged behavior in a statement, a social media user noted that "everyone forgot" Affleck touched then Total Request Live host Hilarie Burton's breast during a 2003 interview. "I didn't forget," Burton responded in a series of tweets. "I was a kid," she said. She later shared a video that appears to show the incident in question.

Girls. I'm so impressed with you brave ones. I had to laugh back then so I wouldn't cry. Sending love.

— Hilarie Burton (@HilarieBurton) October 11, 2017

Donald Trump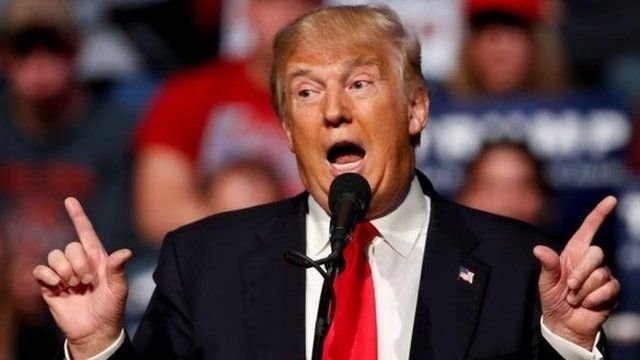 At least 13 women have accused Trump of sexual harassment and assault. Many of the accusations against him surfaced during the 2016 campaign after the release of a vulgar 2005 Access Hollywood video in which Trump talked about groping women. Following the wave of sexual harassment accusations in recent months, the president is back in the spotlight. In a news conference on Megyn Kelly Today on December 11, three women shared accounts of being forcibly kissed, groped, and fondled by Trump.

Bill O'Reilly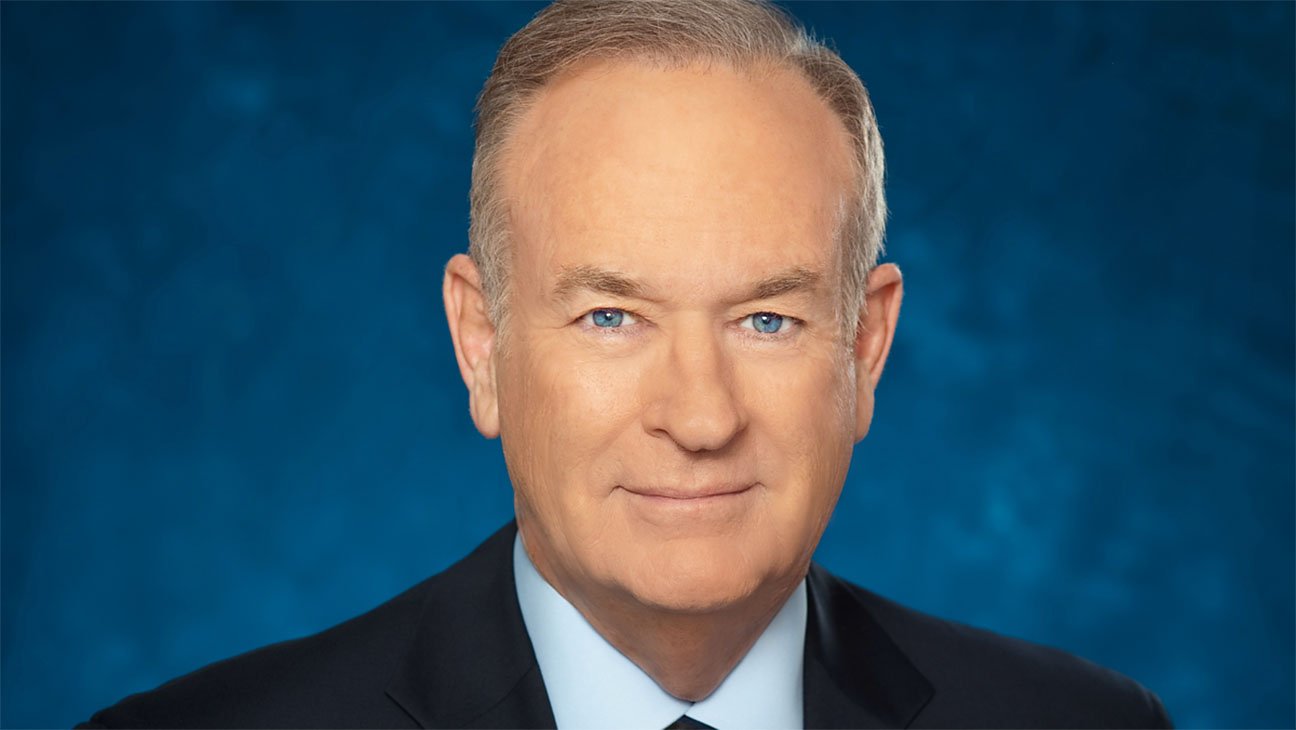 Six months after Fox News ousted its chairman amid a sexual harassment scandal, the network's top-rated host at the time, Bill O'Reilly, struck a $32 million agreement with a longtime network analyst to settle new sexual harassment allegations, according to two people briefed on the matter — an extraordinarily large amount for such cases. Although the deal has not been made public, the network's parent company, 21st Century Fox, acknowledges that it was aware of the woman's complaints about O'Reilly. They included allegations of repeated harassment, a non-consensual sexual relationship and the sending of gay pornography and other sexually explicit material to her, according to the people briefed on the matter.

John Travolta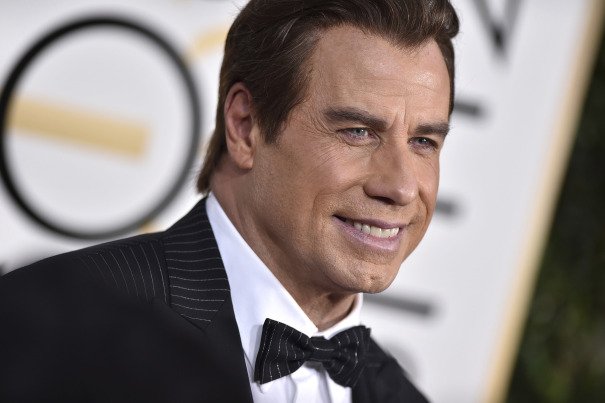 The actor has been accused of alleged sexual battery after a masseur came forward and said he groped his bare buttocks and exposed himself during a massage in Palm Springs, CA in 2000. The accuser also said that Travolta made comments about gay sexual fantasies during the alleged incident. Court documents stated that Travolta said he requested an intimate massage and continuously removed the towel exposing his bare buttocks despite the employee's several attempts to cover him up.

Casey Affleck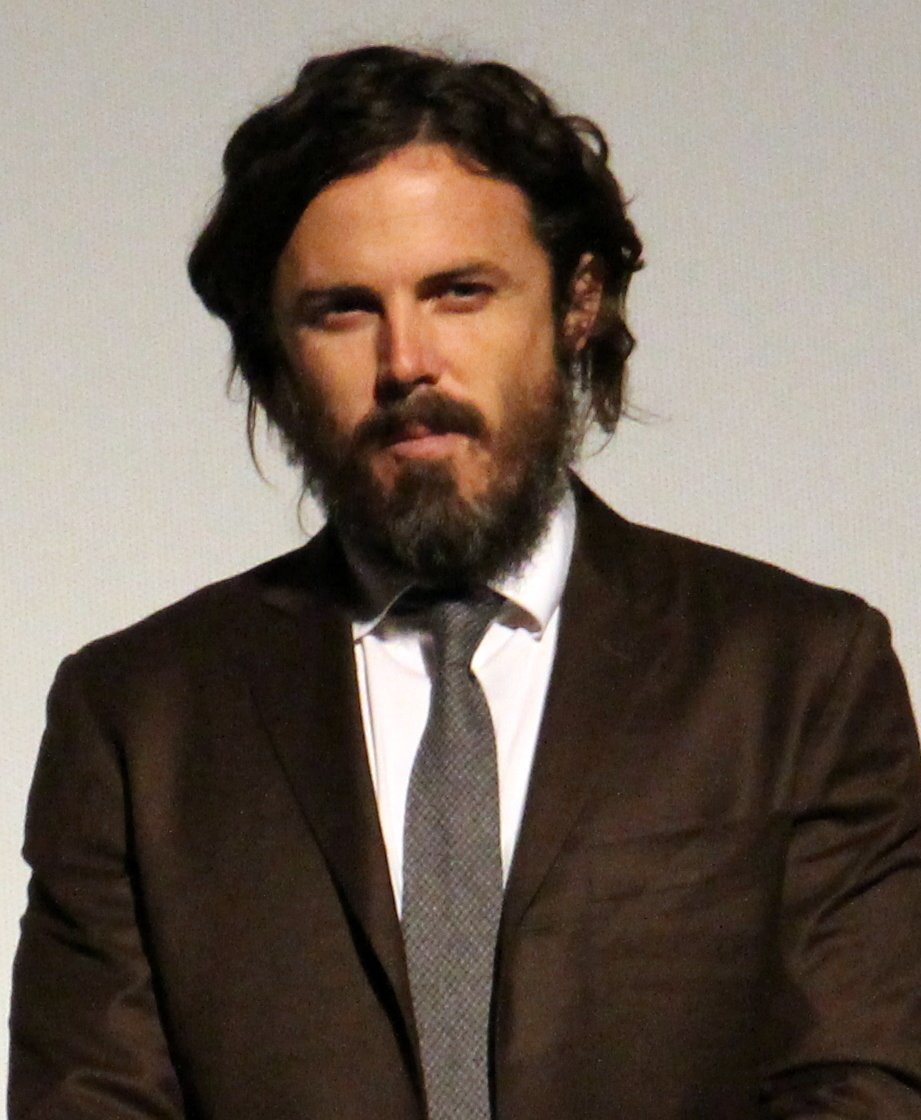 Despite his Golden Globes and fame, Casey Affleck has been accused of sexual assault and misconduct several times. The most outspoken critic has been Fresh Off the Boat star Constance Wu, who posted a series of strongly worded tweets shortly after the nominations. A number of entertainment outlets also published or re-promoted stories about Affleck.
Men who sexually harass women 4 OSCAR! Bc good acting performance matters more than humanity,human integrity!Bc poor kid rly needs the help!


— Constance Wu (@ConstanceWu) January 24, 2017
Here's a thing I wrote during an convo w/ @PeterShinkoda about how Casey Affleck's win will be a nod to Trump's. pic.twitter.com/FjrRsniS9d


— Constance Wu (@ConstanceWu) January 24, 2017

Mahmood Farooqui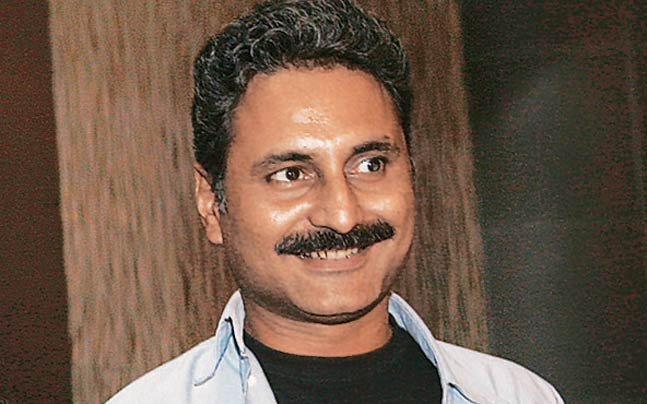 Mahmood Farooqui was sentenced to seven years of imprisonment for sexually assaulting a US-based research scholar in 2015. The case was significant because for the first time in history forced oral sex was considered rape. Throughout the trial, Farooqui dismissed all the charges of rape as false. While the case was still being tried in the court, the victim allegedly said that she did not resist the assault because she was scared for her life, but she did not consent to it and it was still an assault.
Vikas Bahl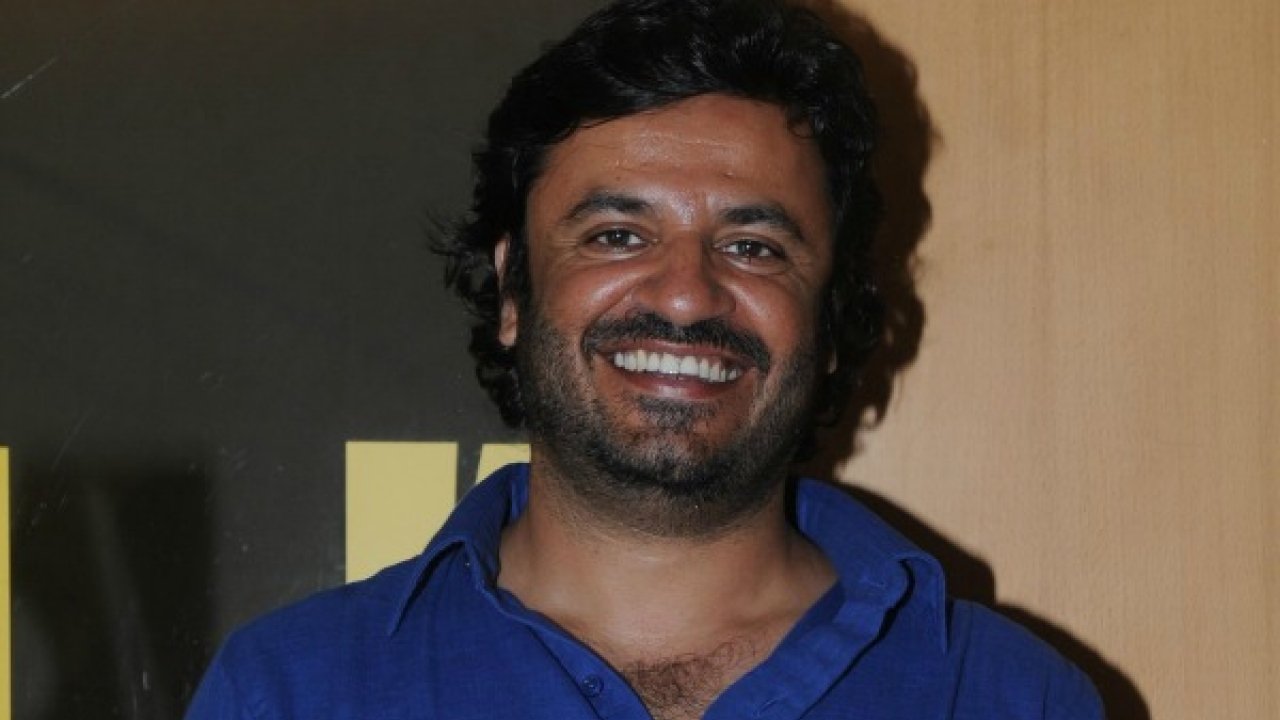 A woman working with Phantom Films had alleged that she was molested by Vikas Bahl, director of the much-acclaimed film Queen, during a trip to Goa. After the allegations were made, Phantom Films asked Vikas Bahl to step down from his position immediately. While the allegations were taken care of, no report was filed against him and he was never convicted.
This extensive list does not even make up a fraction of the men who have actually assaulted women and got away with it. There are too many cases of victim shaming, victim blaming, and ignorance. The good thing that 2017 has given us is the ability to initiate dialogue around these issues, but there need to be more concrete gestures to make people feel safe.
We cannot keep sheltering sexual predators, we must oust them and expose them; and make this world a safer place, even if by a degree.