10 Things That Happen When You Grow Up in a Bengali Home
Bengalis are one of the most vibrant and unique communities of India. No wonder then, that they have been repeatedly represented and stereotyped in movies, television serials, and other forms of popular media. If you have always wondered why Bengalis are the way they are, it's because they have a distinct upbringing. Here are some of the things that a Bengali learns and experiences while growing up.
Durga Puja is the biggest event of the year. Period.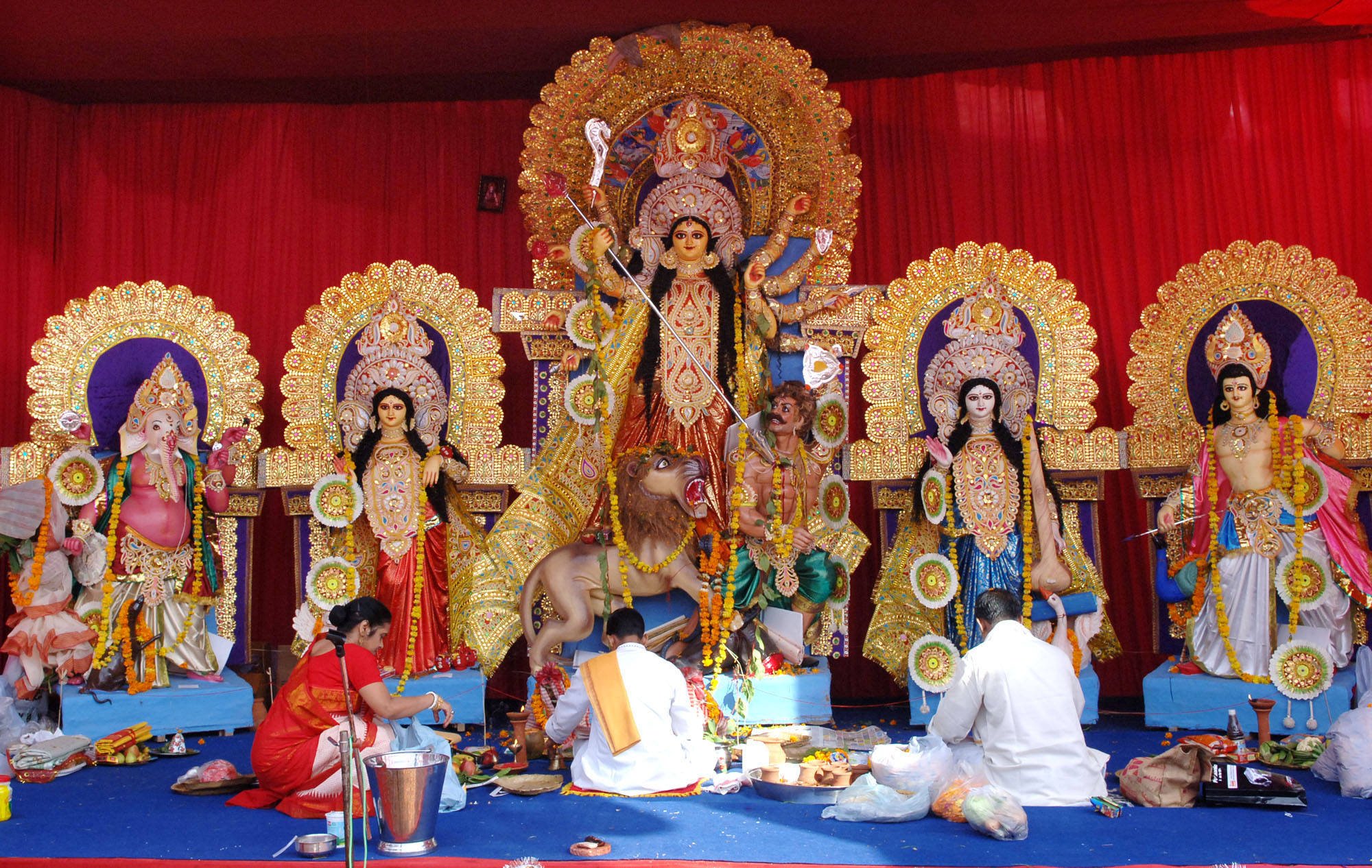 Ask a Bengali kid about their favourite season and they will reply with 'Durga Puja.' It's because during this time of the year, Bengali parents will pamper their kids with new clothes and toys, make delicious food at home, and allow them to take a break from studies. What's more, they'll even be allowed to go outside and do some dushtumi (mischief).
Boroline can cure everything.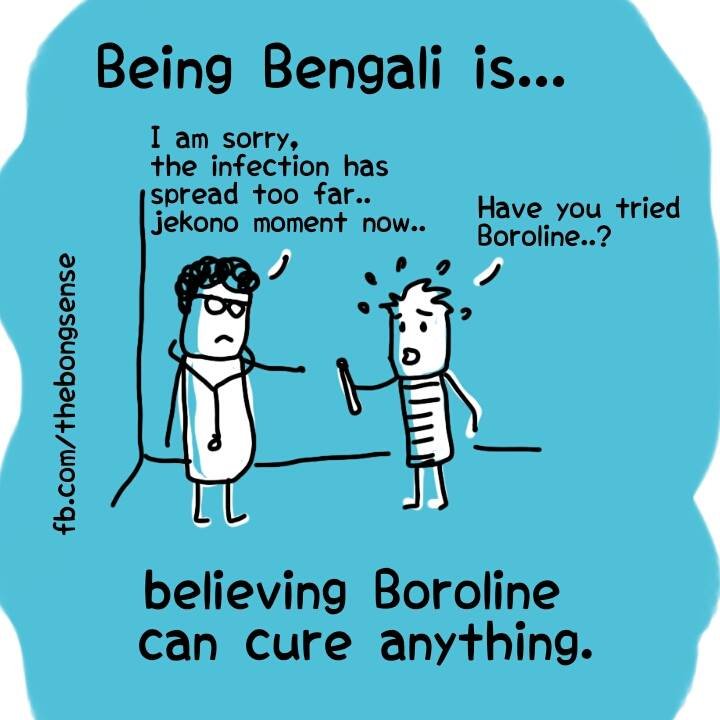 Burned your hand? Cut your finger? Got chapped lips? The solution to everything is Boroline. This green tube of sticky cream has a special place in most Bengali households and they swear by it. If you think it's overrated, just apply it on your chapped lips for one night and wake up to see the magic.
You have an embarrassing daak naam.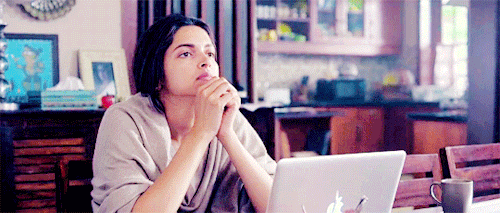 Babai, Shontu, and Bumba are only few of the weird daak naam (nicknames) Bengali parents love giving their children. Most Bengali kids are referred to by their nicknames by family members, neighbours, and relatives. It's their way of showing affection.
Maach bhaat > Everything else.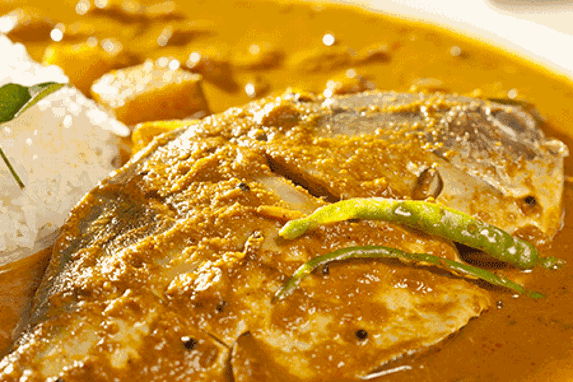 Bengalis swear by their fish curry and rice. It's their staple food and they can't go long without indulging in some hot bhaat and soulful maacher jhol, which their mothers make with a lot of love. This obsession with fish doubles when Ilish maach (Hilsa fish) hits markets.

Ain't no thakur like Rabindra Thakur.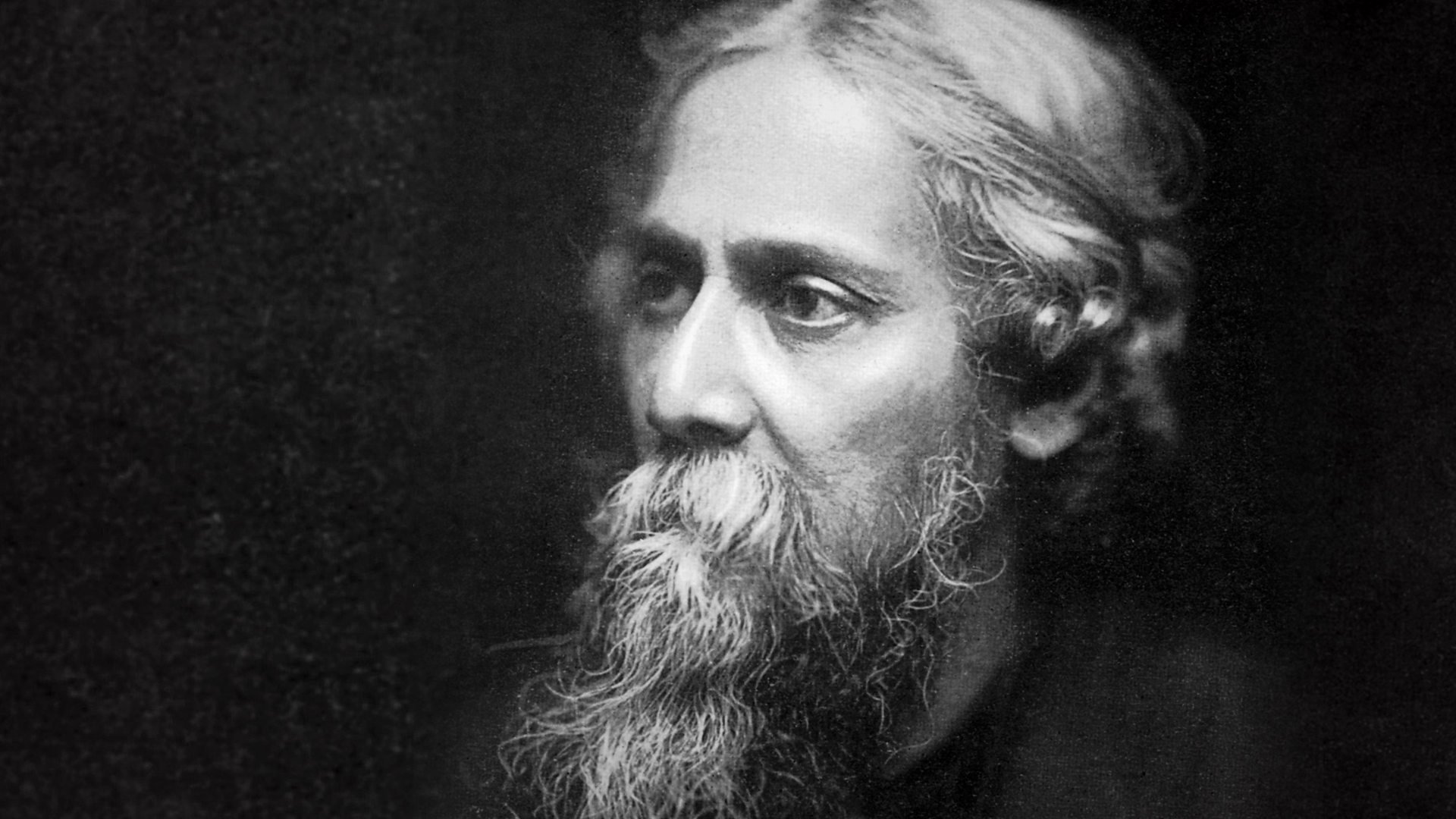 Growing up, most Bengali kids have to listen to Rabindra Sangeet at least once in a while, thanks to over-enthusiastic parents. And if they dare compare him to Arijit Singh or Atif Aslam, they'll be given an earful that they'll remember for years to come.
Sunday breakfast comprises of luchi and aloor dom.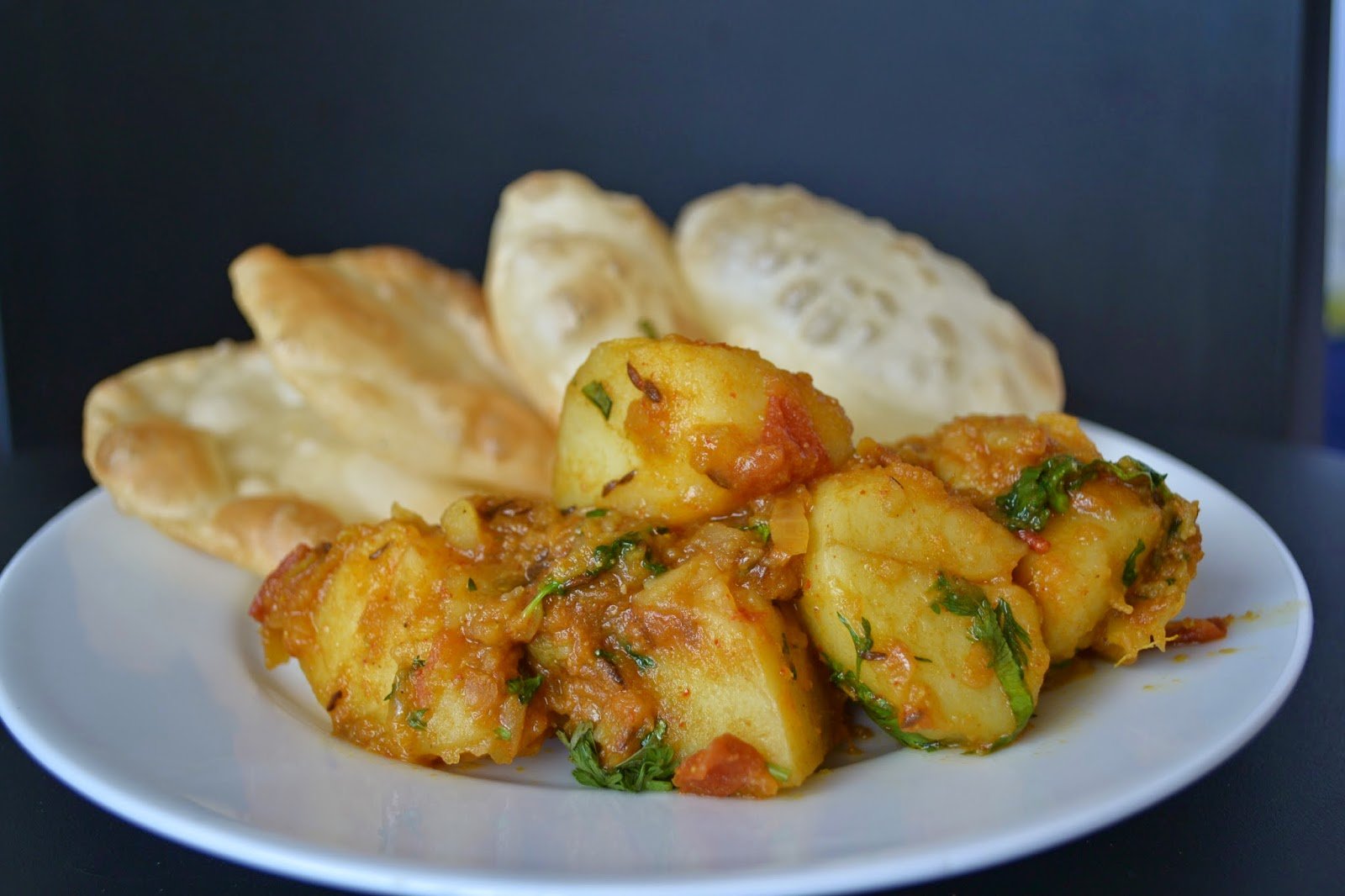 Sunday breakfast is an important affair in a Bengali household. It's probably the only day of the week when kids will wake up early to enjoy luchi (deep-fried Indian bread) and aloor dom (spicy potato curry), which is most likely to be followed by a generous serving of sweets.

Reading books is a must.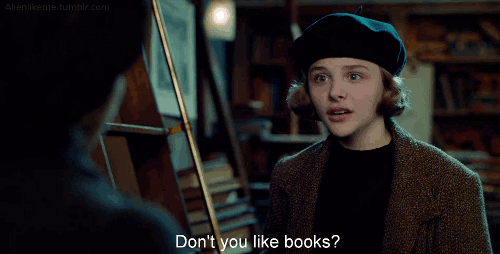 Most Bengali parents encourage their kids to start reading short stories, poems, and novels from a very young age. If you happen to visit such a Bengali family, you will find an interesting collection of books ranging from Feluda to Harry Potter.
Monkey cap can protect you from meteor attacks.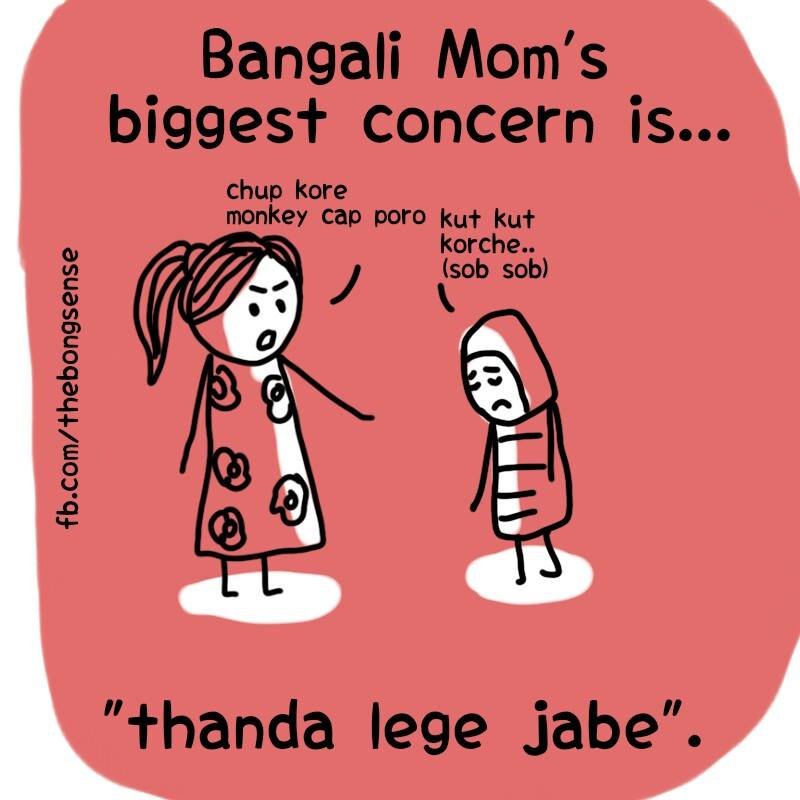 This ugly piece of headgear has a notorious reputation among Bengali kids. It's because their parents insist that a monkey cap can save them from cold, cough, fever, and even apocalypses. Honestly, why does it exist?
Lyadh is a way of life.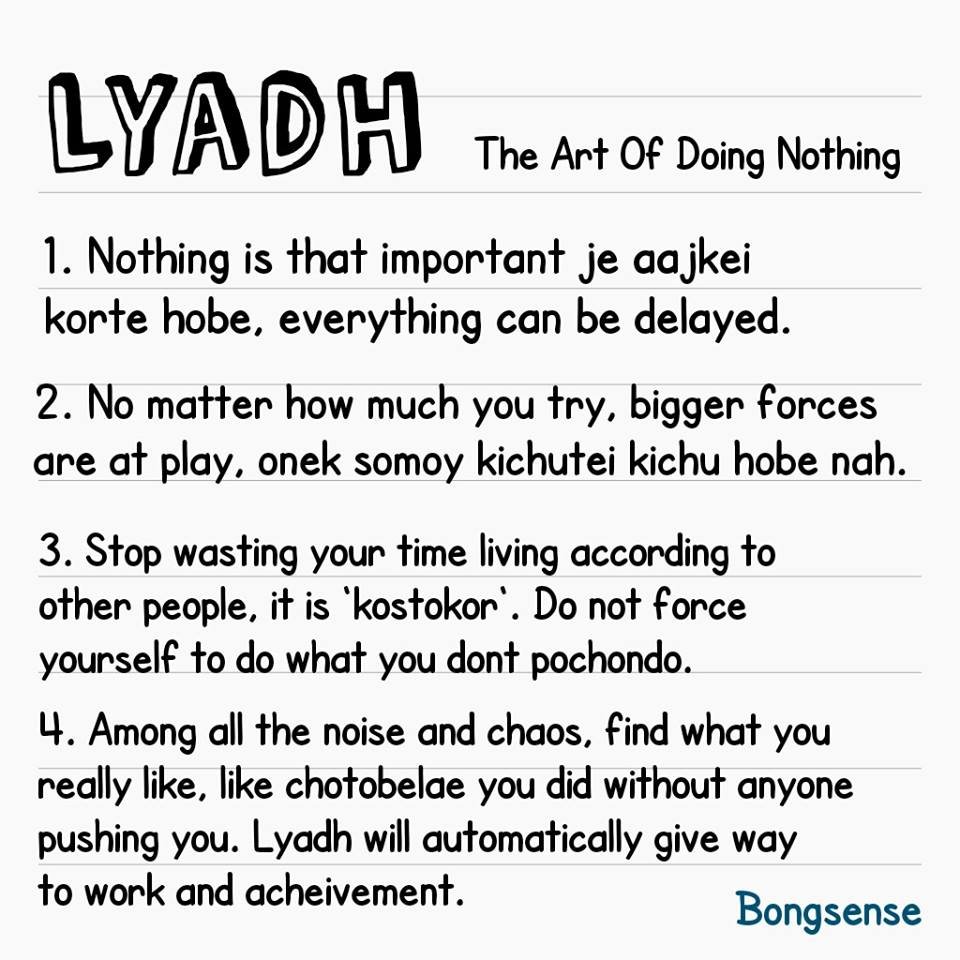 Bengalis love lyadh. It can't be translated accurately to English but you can assume it to be a superior form of laziness. If you haven't ever experienced lyadh, it's highly recommended.

At least once a year, you must have been a bandorer bachcha.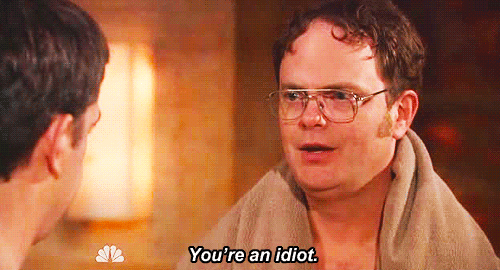 You're not manush (human) but a bandorer bachcha (monkey's child) for not studying and wasting your time. And you should know that things are getting serious when baba or maa call you goru (cow), opodharto (stupid), and chagoler bachcha (goat's kid).
All said and done, growing up Bengali is a fun experience, if not for anything else but for the food, festivities, and culture. If you're a Bengali, share your favourite childhood memory with us.
Feature Image Source: 1