#VagabombPicks: Hottest Men in the Kitchen
Great food accompanied by a really sexy man is right up there on the hotness scale. Take note, men of India. Throw an apron on those abs. As for the ladies, we urge you to take a break from work and feast on these dishes. Light up your appetite with this scrumptious list. We bring to you our pick of the hottest chefs in the world.
Curtis Stone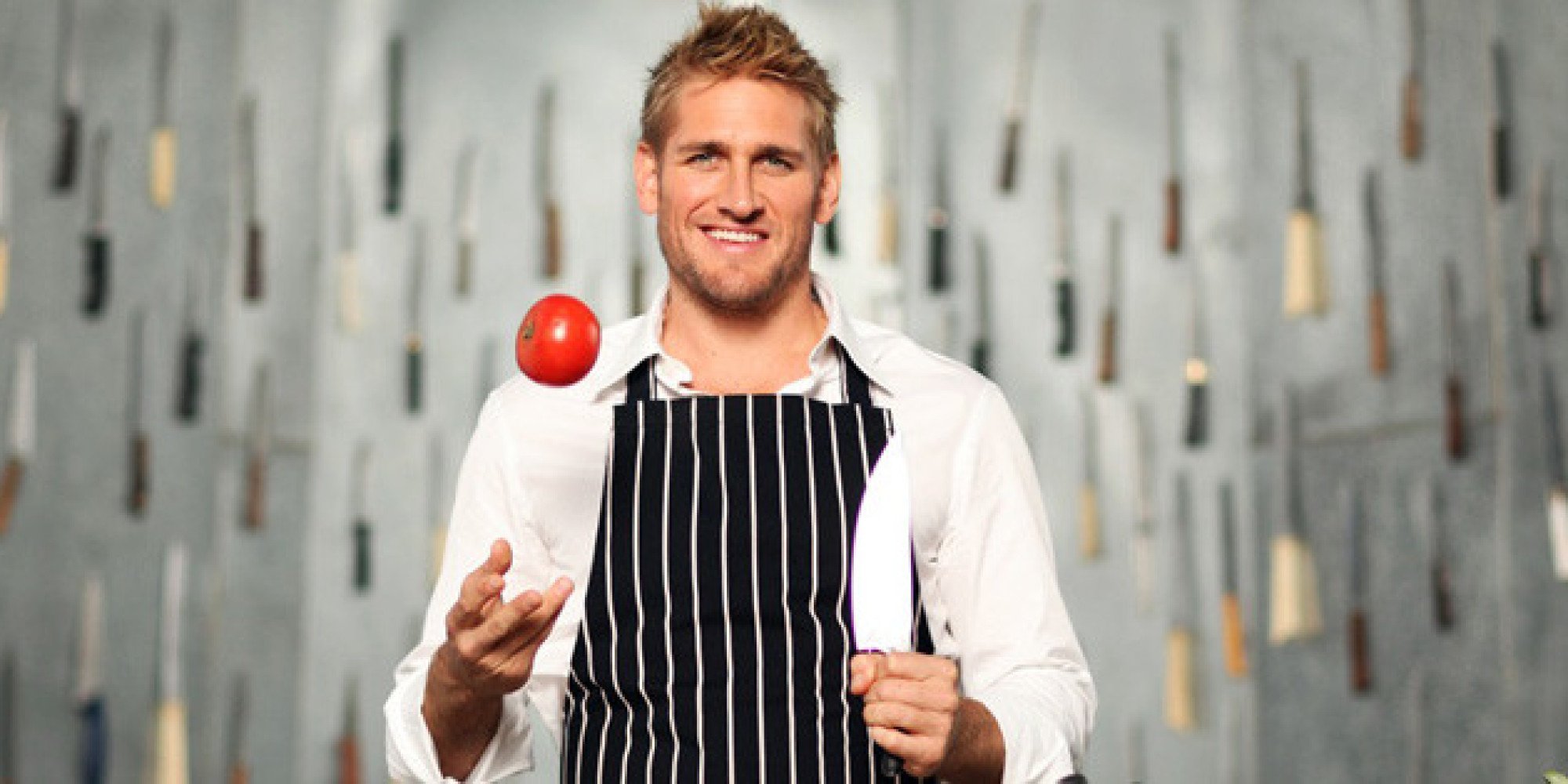 Source: Source: huffingtonpost.com
Australian celebrity chef Curtis Stone is known for his TV shows 'Surfing The Menu,' 'Take Home Chef,' and his appearances on 'Top Chef Masters,' 'Masterchef,' and many more. His restaurant Maude is named after his grandmother, who taught him how to cook.
Jamie Oliver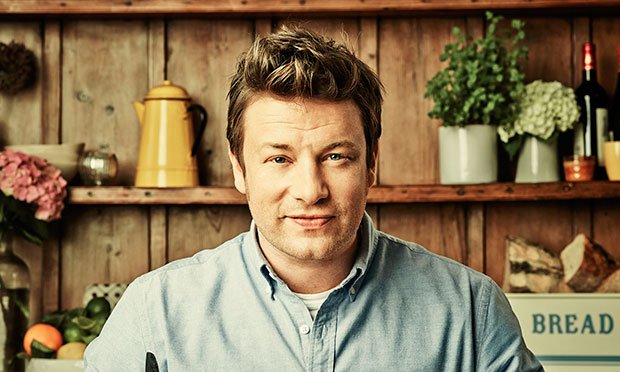 Source: Source: theguardian.com
Jamie Oliver strongly advocates the use of the freshest produce in food. His first TV show was the award winning 'The Naked Chef,' which was followed by many more television series. His book 'Jamie's 30 Minute Meals' became the fastest selling non-fiction book in the world.
Akis Petretzikis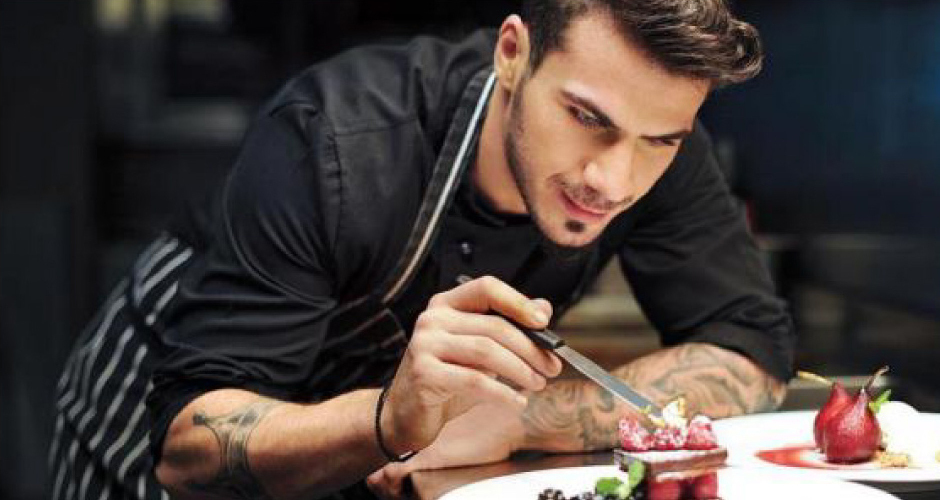 Source: Source: akispetretzikis.com
Greek chef Akis Petretzikis won the first season of 'MasterChef Greece' and established a place for himself in the culinary world. Now, he has his own daily show in Greece and also shares recipes on his website and Instragram.
Paul Hollywood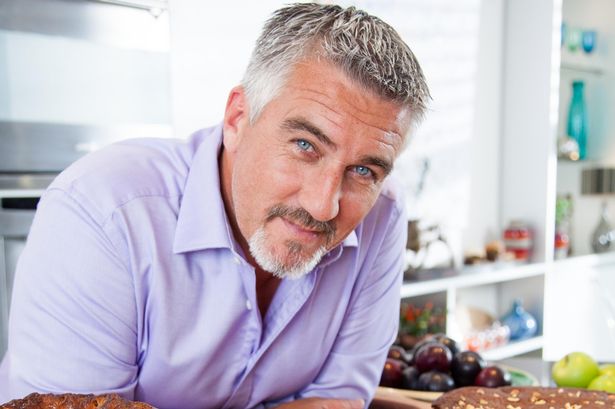 Source: Source: dailyrecord.co.uk
If there ever was a god of bakers, it would be Paul Hollywood. He has hosted several TV shows in the UK like 'The Great British Bake Off' and 'Paul Hollywood's Bread.' Hollywood has also published two bestselling books on baking.
Vikas Khanna
Source: Source: foodrepublic.com
A beautiful Indian contribution to the list of scrumptious chefs, Vikas Khanna hosts the Indian version of 'MasterChef.' Based in New York, Vikas is a Michelin starred chef and food writer. Vikas Khanna grew up in Amritsar and learnt how to cook by watching his grandmother. Another superstar who got his cooking skills from his granny.
Gordon Ramsay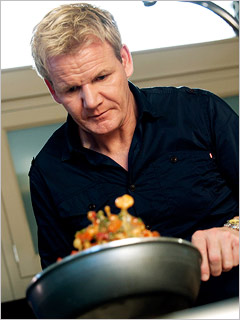 Source: Source: ew.com
This name strikes terror in the hearts of young chefs. Gordon Ramsay is known to be ruthless in his kitchens and he looks every bit the dashing devil. Hosting a show called 'Hell's Kitchen' adds to Ramsay's reputation.
Gino D'Acampo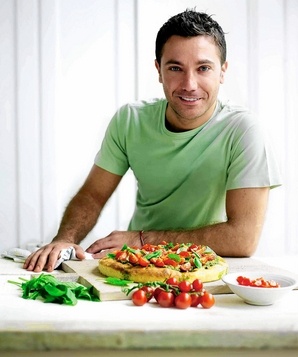 Source: Source: pinterest
Gino D'Acampo is an Italian celebrity chef and has become one of the most popular chefs in the UK. His cheeky demeanour has been apparent in TV shows like 'I'm A Celebrity... Get Me Out Of Here' and 'Celebrity Juice.'
Giorgio Rapicavoli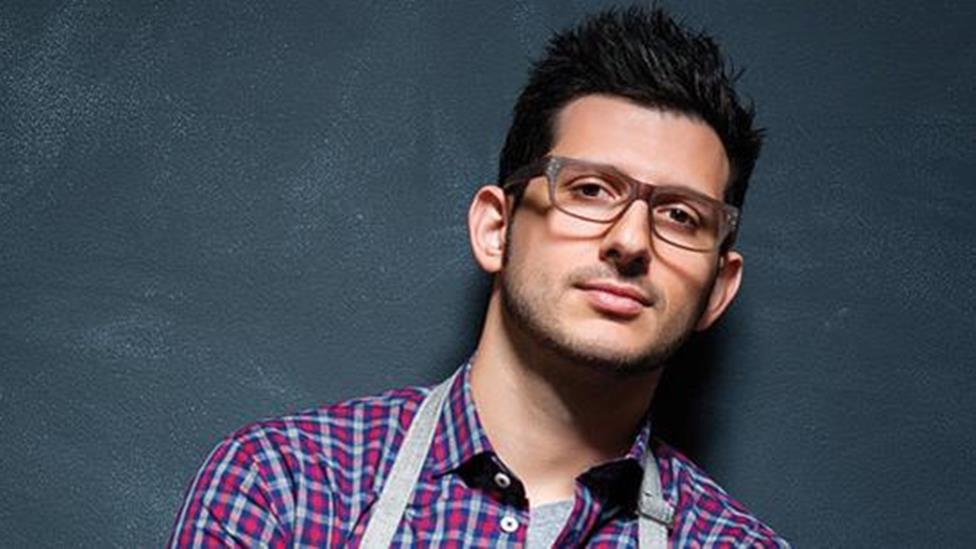 Source: Source: ozy.com
This 27-year-old hottie is Miami's favourite chef. Giorgio Rapicavoli also makes regular appearances in TV shows in Italy and the US.
Marcus Samuelsson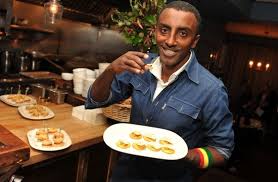 Source: Source: thebraiser.com
This Ethiopian-born, Swedish-raised chef rose quickly in the culinary world when he moved to New York. He opened his first restaurant in 2010. Before that, he was the chef for US President Barack Obama's state dinner with former Indian Prime Minister Manmohan Singh in 2009.
Luke Holden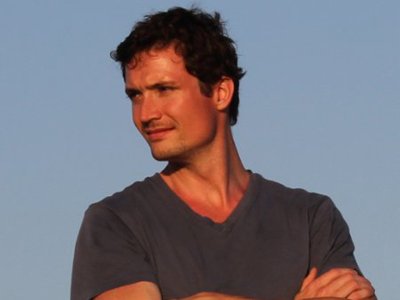 Source: Source: businessinsider.com.au
Luke Holden insists he's not a chef, but he is known as the lobster king of New York and Maine. His lobster rolls are one of the most talked about dishes in New York and he's expanding to other cities as well. The seafood lovers of India need Luke Holden to visit our shores.
Spike Mendelsohn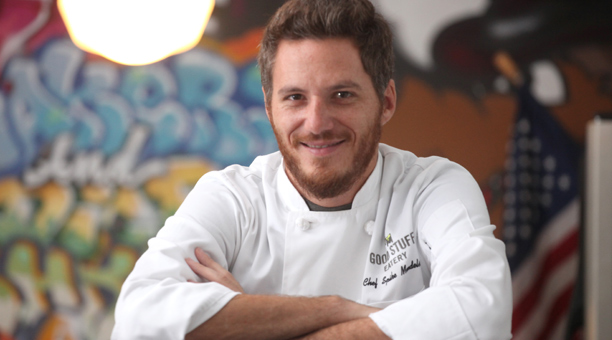 Source: Source: goviva.com
Spike Mendelsohn made his television debut on 'Top Chef: Chicago' and has not looked back since. In 2009, he created a special burger for President Obama and in 2011, Obama visited his restaurant with his staff. Since Michelle Obama was a frequent visitor to his restaurant, he created a special dish for her too.
Alain Allegretti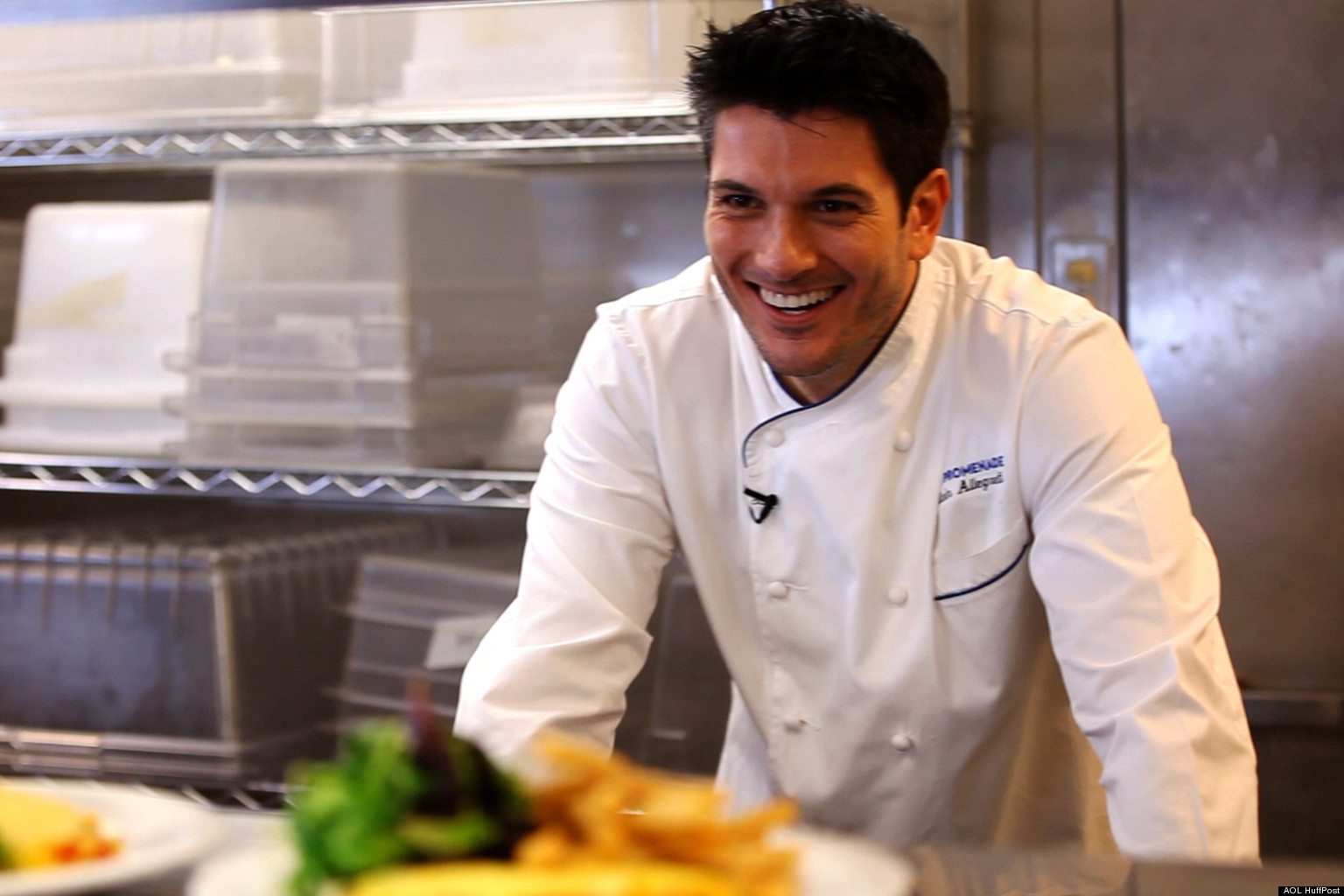 Source: Source: huffingtonpost.com
Alain Allegretti has developed his cooking styles in France and the US. His cooking reflects influences from Nice, his hometown. Allegretti recently shut down one of his restaurants but continues to focus on his other eateries in New York.
Guy Clark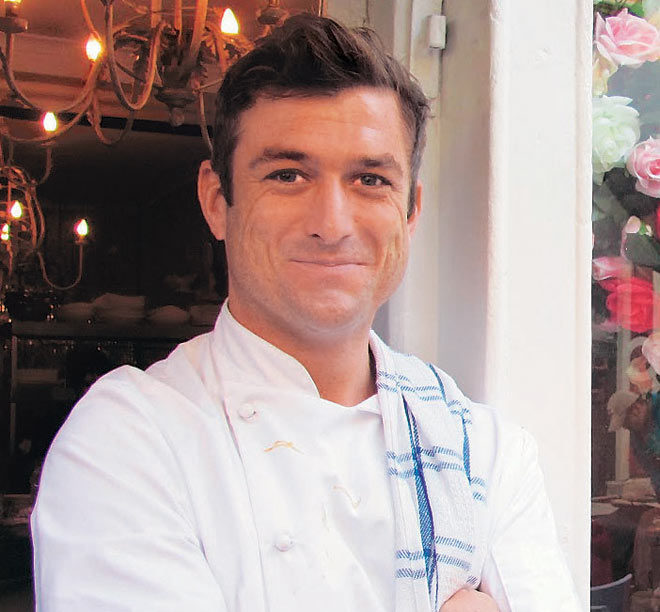 Source: Source: indiatoday.in
A former model and a finalist in 'MasterChef South Africa,' Guy Clark opened a restaurant in Delhi called Uzuri. His good looks and amazing food created quite a stir in Delhi when it opened in 2013.
Hayden Quinn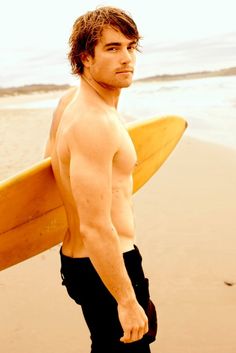 Source: Source: pinterest.com
This guy travels as much as he cooks. A contestant in 'MasterChef Australia,' Hayden Quinn is a qualified marine biologist and was a professional lifeguard for 9 years. Now, he writes cookbooks, does television shows, has opened a gym in Sydney and travels the world.
Ryan Scott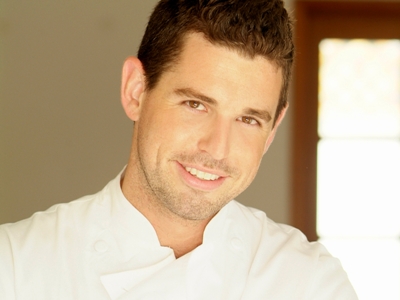 Source: Source: pinterest.com
Ryan Scott always knew he wanted to be a chef. He says his gifts at Christmas would be utensils and food appliances, not conventional toys. Now, he hosts two television shows and was also a contestant in 'Top Chef.'
George Mendes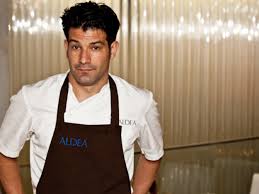 Source: Source: pinterest.com
An American chef of Portuguese descent, George Mendes has cooked in restaurants in France, Spain and the US. Now, he is the Executive Chef of Michelin starred restaurant Aldea in New York.
Sam Talbot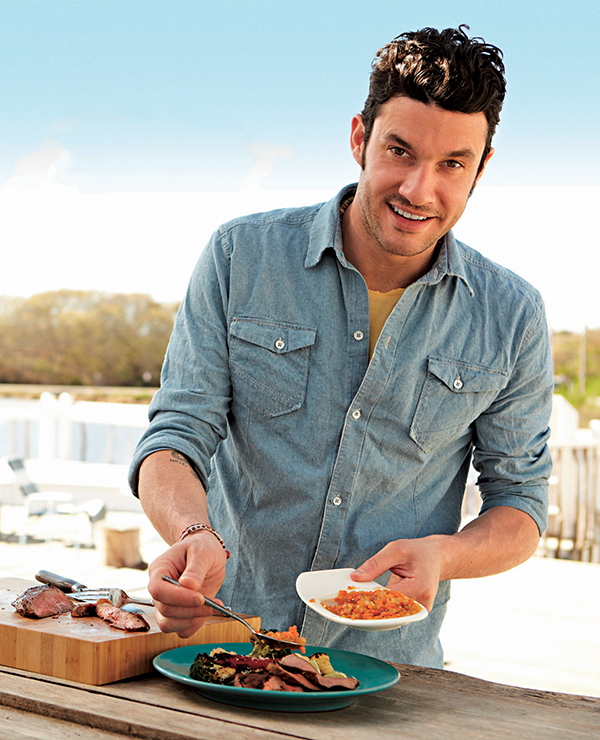 Source: Source: cedarspringspost.com
Sicilian-American chef Sam Talbot was one of the semi-finalists in 'Top Chef.' Since he has diabetes, he decided to write a book titled 'The Sweet Life: Diabetes without Boundaries,' a cookbook for diabetics and a memoir. He has his own restaurant 'The Surf Lodge' in New York City.
Rocco DiSpirito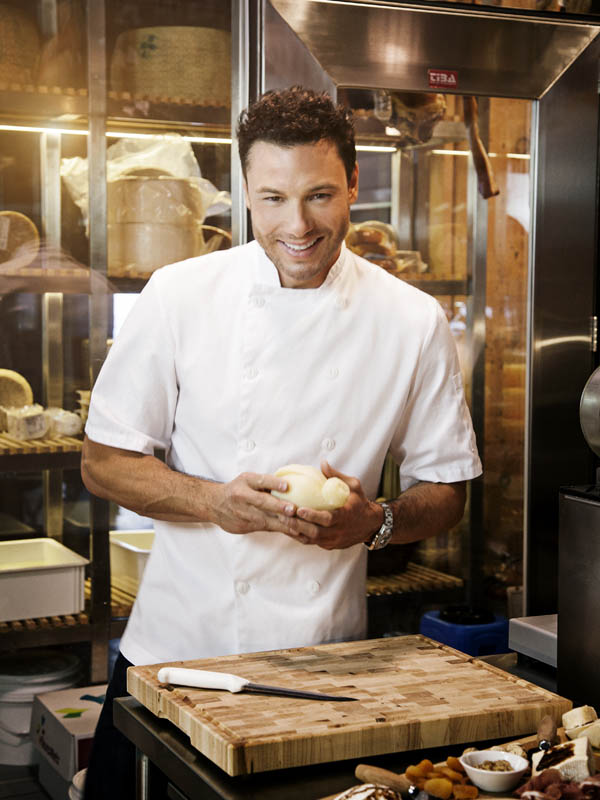 Source: Source: citylifemagazine.ca
Rocco Dispirito is an American chef based in New York City. This celebrity chef has appeared in a variety of public campaigns and television shows. Dispirito appeared as himself in detective series Castle and was a contestant on 'Dancing with the Stars.'
Louis Maldonado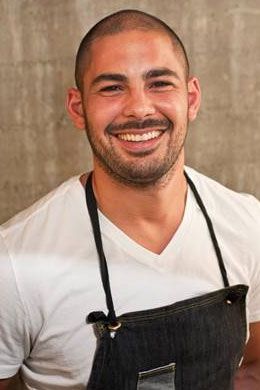 Source: Source: pinterest.com
Louis Maldonado and his team are known for partnering with farmers and sourcing fresh ingredients including specialty vegetables and livestock for their kitchen for every meal. He was also one of the finalists in 'Top Chef.'
Michael Chernow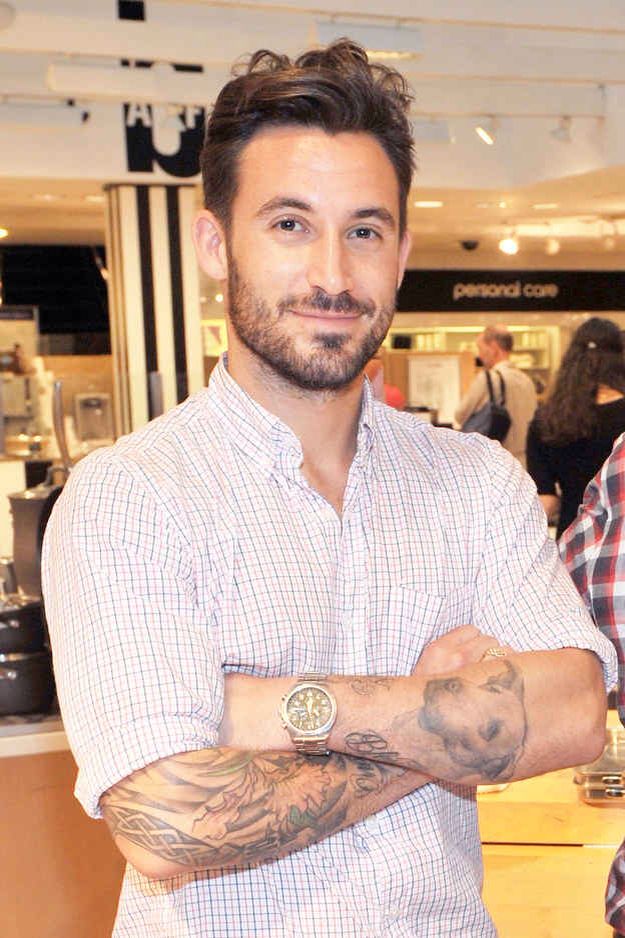 Source: Source: pinterest.com
Tattooed hottie Michael Chernow started working in the restaurant business when he was only 13 years old. He was a delivery boy, did bike runs and eventually became the youngest bartender at a pub in the Hamptons. In 2011, he opened the popular 'Meatball Shop' in New York City with his old friend Daniel Holzman.
David Rocco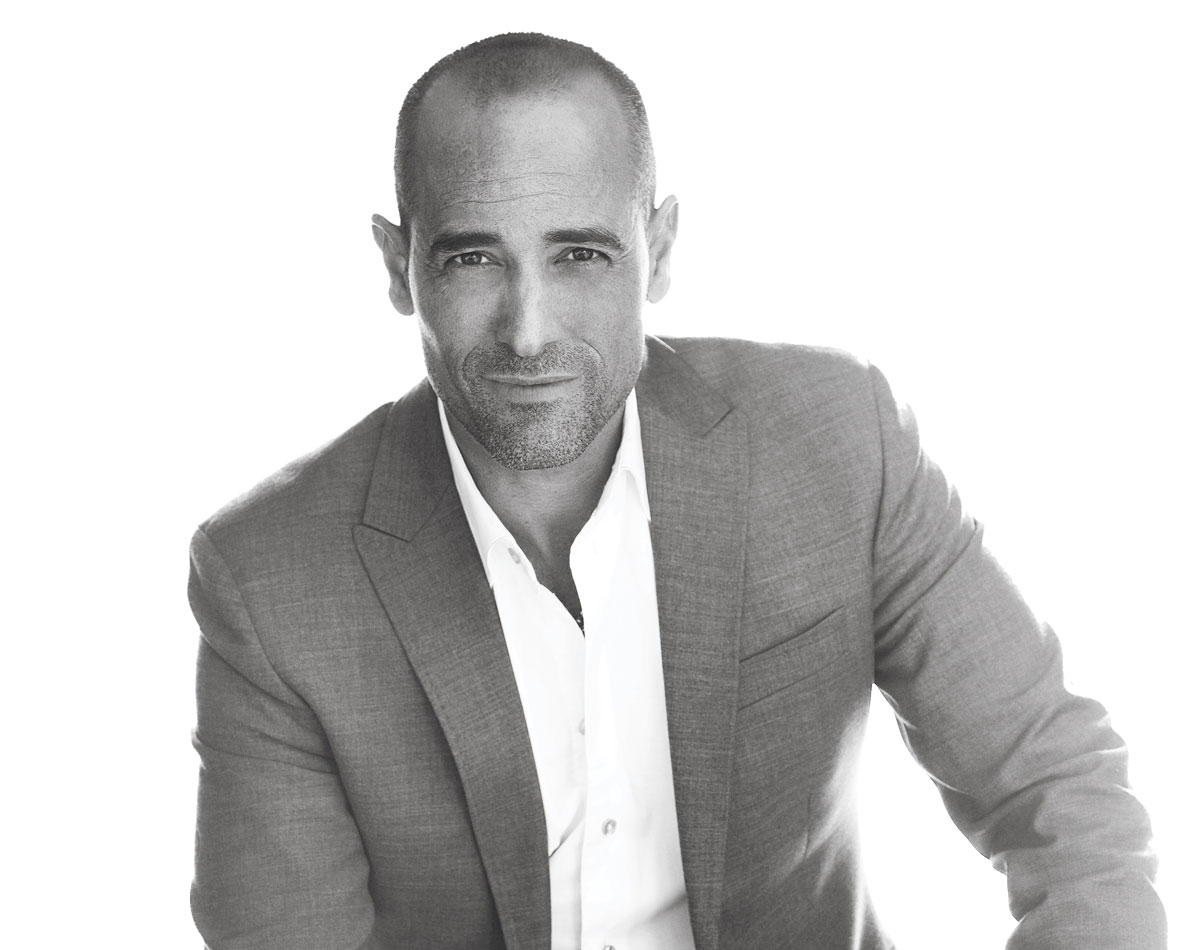 Source: Source: davidrocco.com
Canadian actor, producer, chef and writer David Rocco travels the world with his show 'David Rocco's Dolce Vita.' He is the author of three cookbooks including two bestsellers. Rocco is regularly featured in magazines across the world.
Tyler Florence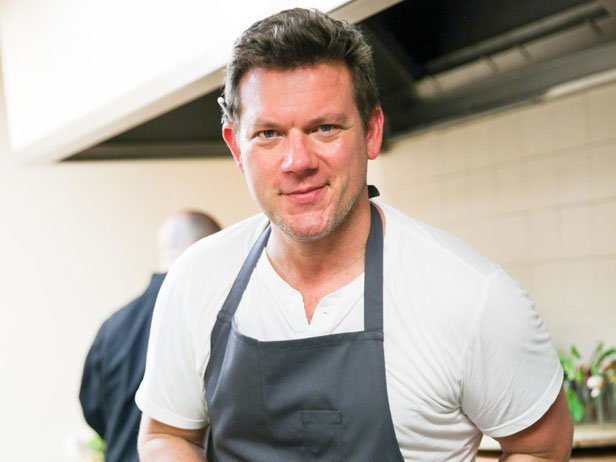 Source: Source: taddlr.com
Celebrity chef Tyler Florence hosts several shows on American television. He has developed concepts for 3 restaurants but in 2009, he opened a chain of kitchen supply stores.
Ludo Lefebvre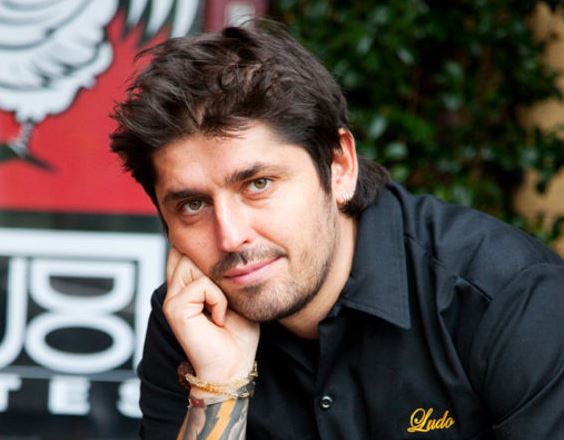 Source: Source: laweekly.com
After training in France for 12 years, Ludo Lefebvre became a restaurateur, author and television personality in the US. He is known as the king of pop-ups after his dining concept 'LudoBites' became hugely popular across the country.
Johnny Iuzzini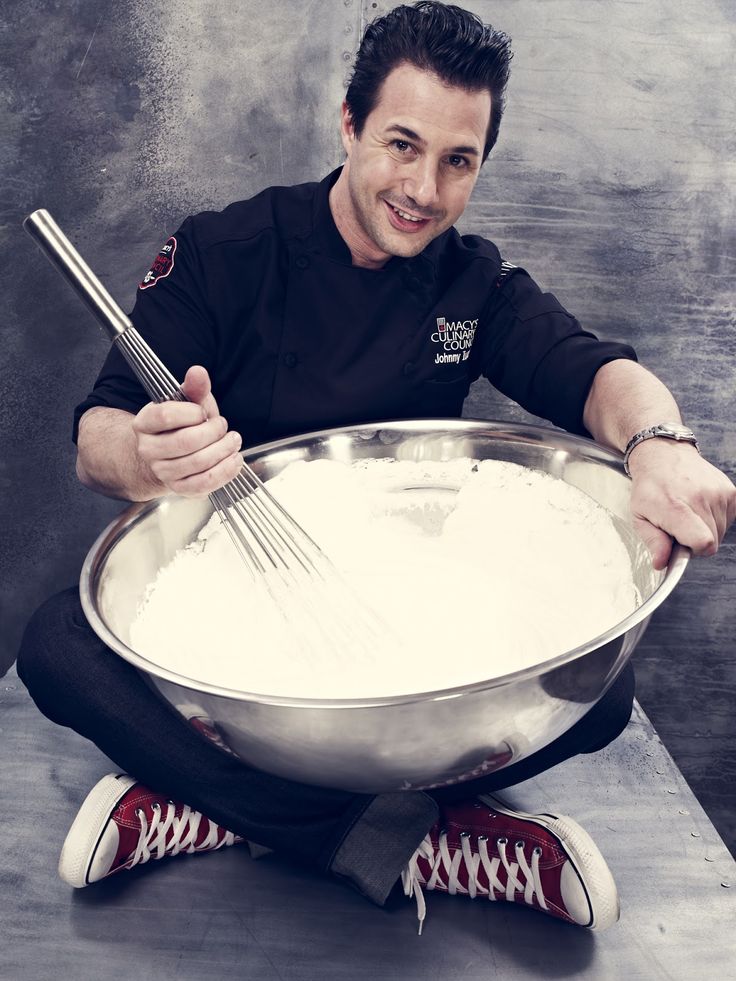 Source: Source: pinterest.com
Forbes has recognised Johnny Iuzzini as one of the most influential pastry chefs in America. He was a judge on 'Top Chef: Just Desserts' and has appeared in several other TV shows like 'The Food Network,' 'Martha Stewart,' and 'Good Morning America.'
David Bazirgan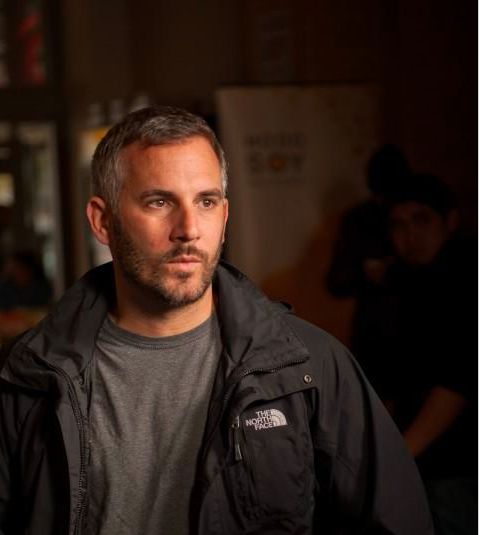 Source: Source: pinterest.com
As the Executive Chef of a bar-centric restaurant in San Francisco, David Bazirgan introduced new American cuisine with Mediterranean influences to his patrons. He started his career in the restaurant business as a dishwasher but is now the most talked about chef in San Francisco.
Chuck Hughes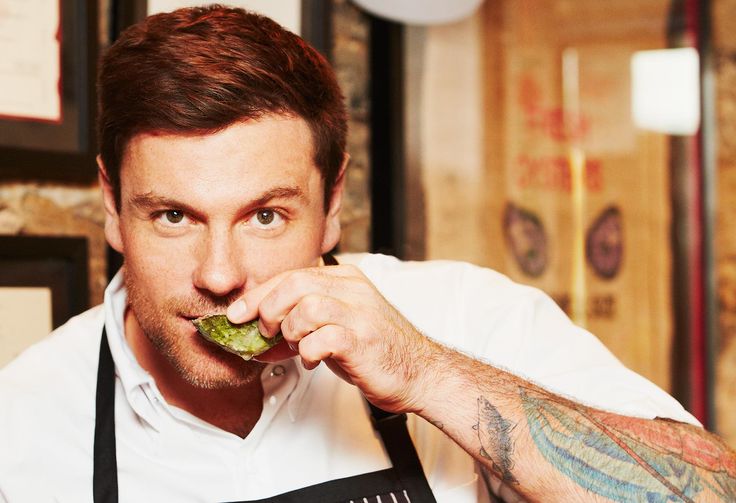 Source: Source: pinterest.com
Canadian chef Chuck Hughes owns two restaurants in Montreal and has several Canadian and American television shows in his kitty.
Marcel Vigneron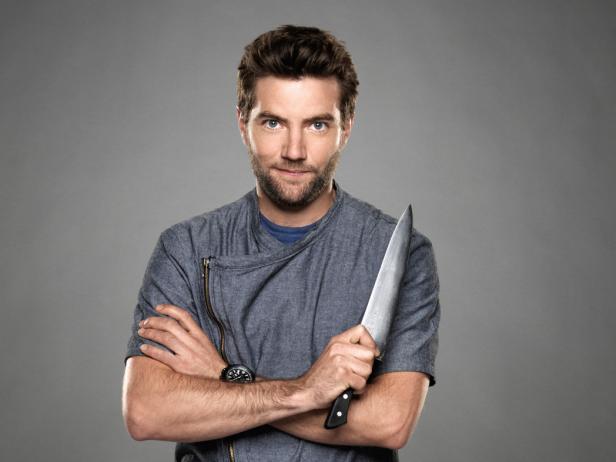 Source: Source: foodnetwork.com
Marcus Vigneron is best known as the runner-up of the second season of 'Top Chef.' Post 'Top Chef,' he started a television show which, unfortunately, didn't last beyond six episodes. Vigneron has participated in several, more challenging culinary contests including 'Iron Chef America' and 'Cutthroat Kitchen.'
Stuart O'Keeffe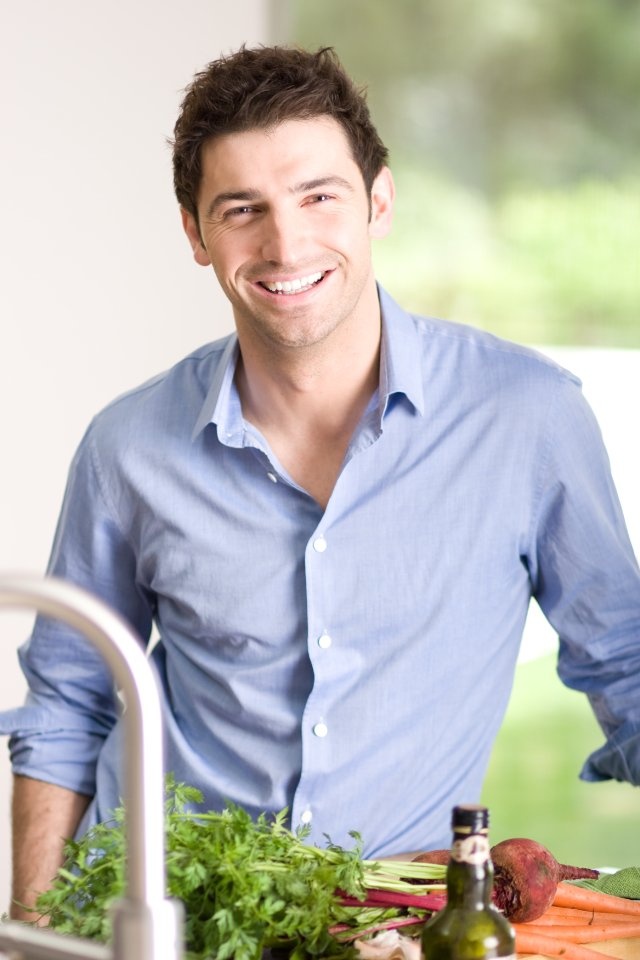 Source: Source: pinterest.com
O'Keeffe says he has been a sous chef since the age of 7, when he would assist his mother and aunts in the kitchen. This American celebrity chef and author was also a brand ambassador for Tupperware and Asiana Airlines.
Nicholas Elmi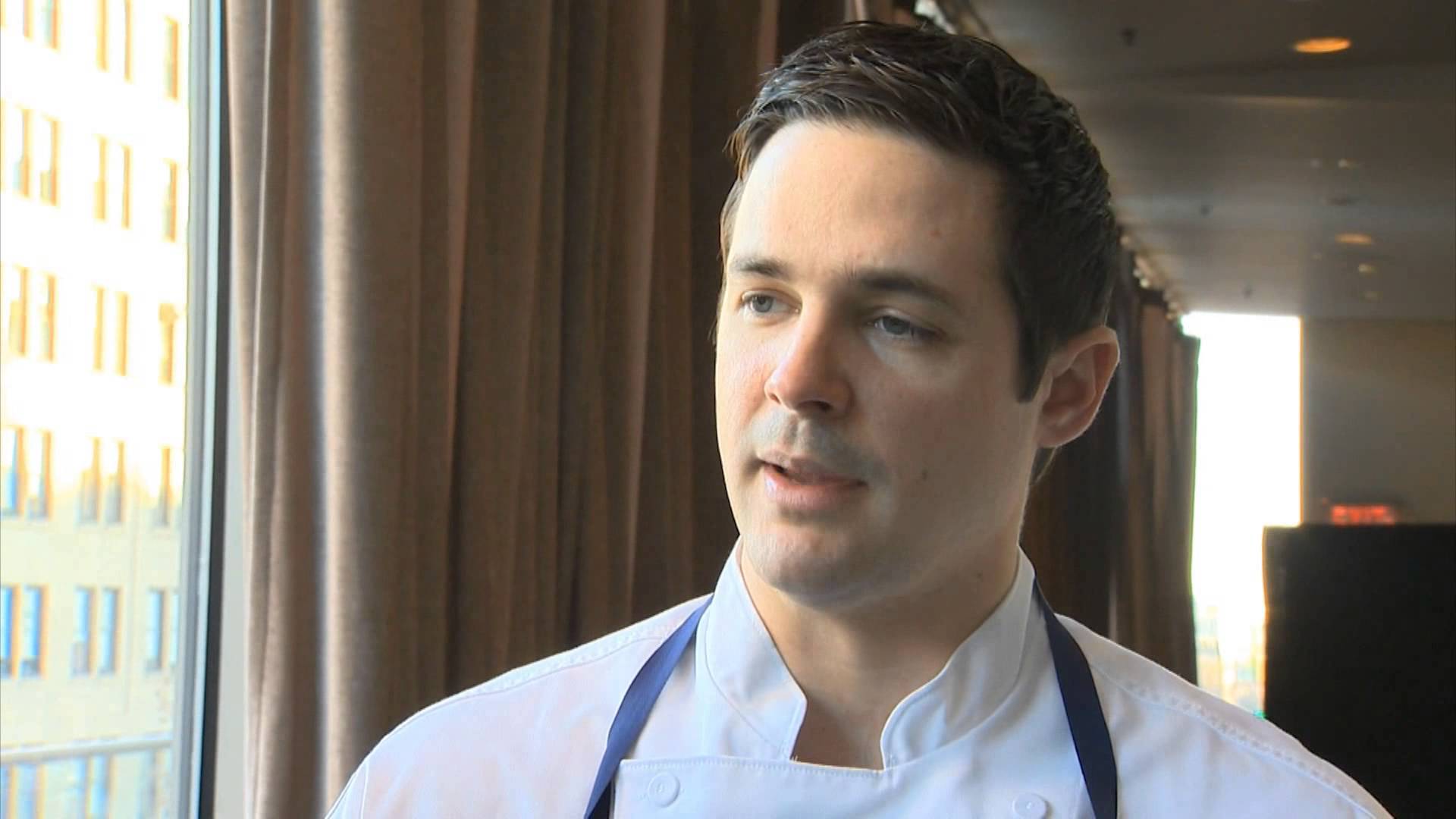 Source: Source: youtube.com
In 2014, Nicholas Elmi found fame after winning 'Top Chef.' He says his career started when he would have to cook for his family every Thursday. He went on to slinging pizzas at a local restaurant. Now, Elmi owns a very popular restaurant in Philadelphia.
Ryan Angulo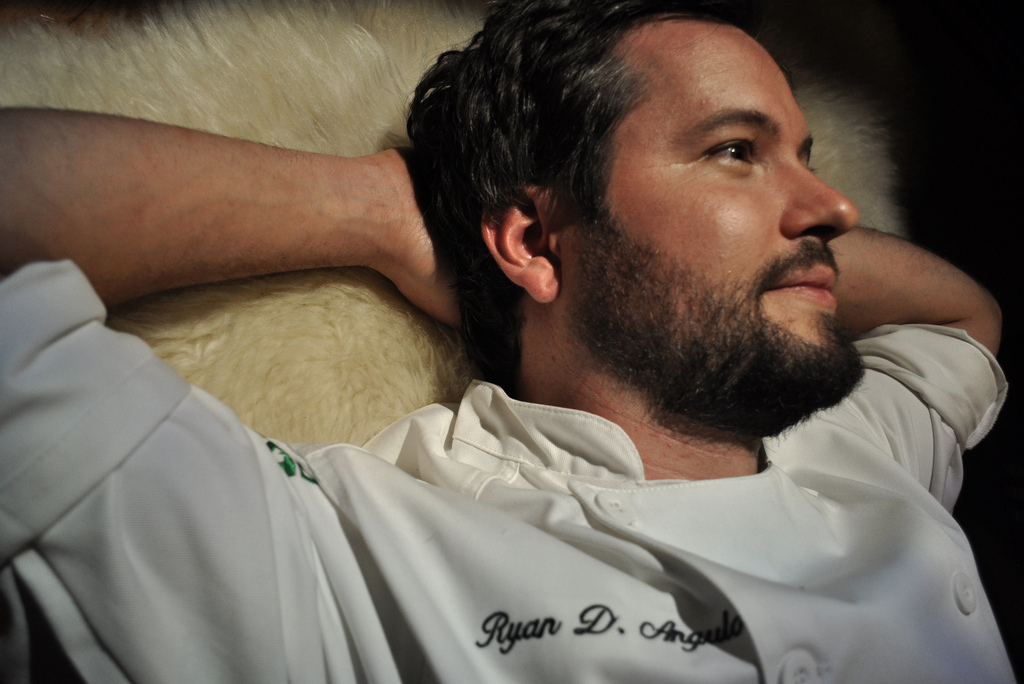 Source: Source: flickr.com
As the Executive Chef of Buttermilk Channel in New York. Ryan Angulo takes great pride in his farm-to-table dishes. Apart from his delicious food, he's known for his smoldering looks and sense of humour in the kitchen.
If you're not done drooling yet, may we suggest scrolling back to the top of this article and starting again?