We Took on Food Talk India for Blatant Sexism, and Their Founder Sent Us a Dick Pic
On January 12, we decided to call out a popular Delhi-based 'food curation' portal, called Food Talk India, on a ridiculous sexist photo they had posted on their Instagram and Facebook accounts. Of course, they removed it as soon as word got out about their nonchalant, lackadaisical take on everyday sexism (although, we doubt any of them even understand what it means).
In case you don't believe us, here's proof:
Facebook
Instagram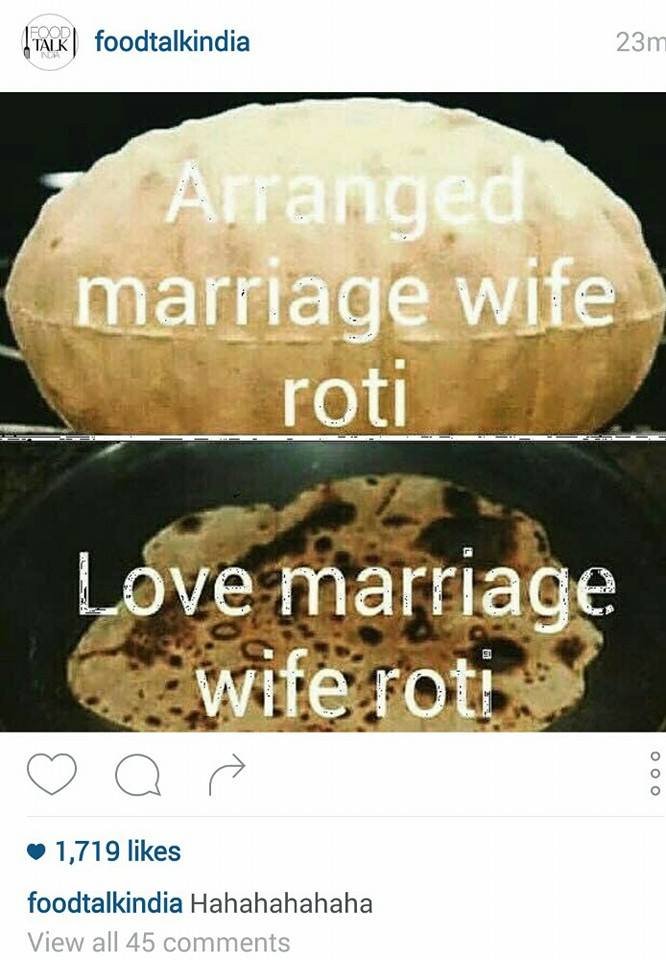 We also cornered one of their founders for an explanation, and burning with fire in his 'hahahaha' loins, this 'kewl' dude, known as Shuchir Suri , said this in his and his portal's defence: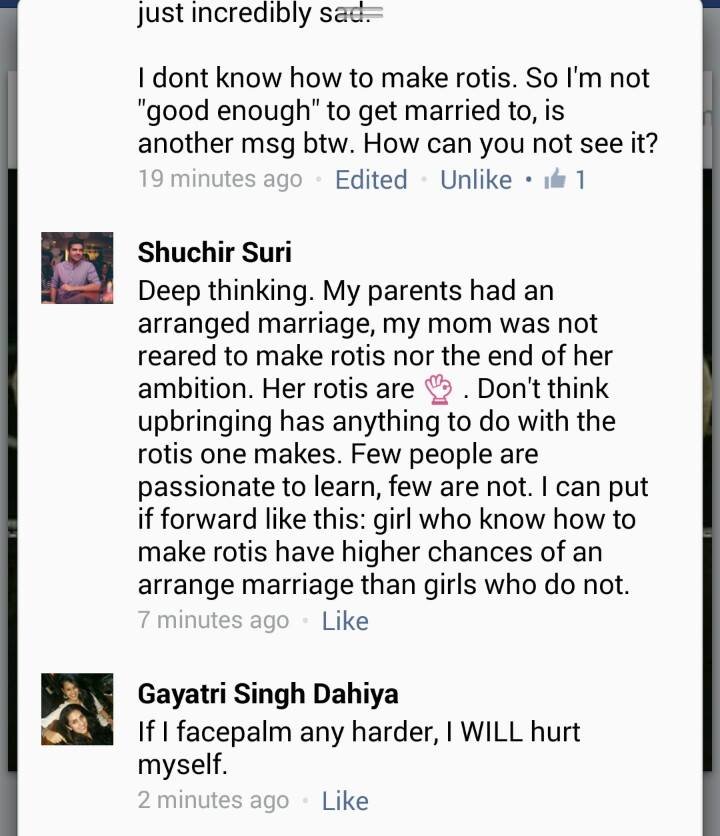 Truth be told, we got a lot of flak for taking a stand on this. Mainly because most monkeys growling at us did not understand why was there a need to take on a 'funny meme' the site posted, that too in 'good humour.' We were questioned, and reminded, that we are making a big deal out of a stupid roti debate, that is was 'just a joke' and we were unnecessarily blowing something so trivial out of proportion. We were told that we were giving 'validation to over-sensitive idiots to pick on anything that bothers them as an issue.' Some people also went on to tell us that as predictable 'bra burning frustrated feminists,' we are just deviating from pressing issues like wars, and people dying in Syria, and India losing to Australia, and Bigg Boss 9, to highlight something so light which 'means nothing, because even men are stereotyped and made fun of.'
Dear critics, this picture and many others in line with these sexist ideas about women and men, is where the gender inequality debate begins. Feminism is not about burning men at the altar. It is about fighting for equality, and nipping everything that propagates asinine and insipid gender roles, and gender stereotypes, right in the bud. Because, honestly, inequality starts with these 'harmless jokes' about what is expected out of an adarsh ladki , or an adarsh ladka , and goes on to become honour killing, and moral policing, and female foeticide, and perhaps everything that is wrong with the world.
But all said and done, Shuchir Suri seems to have taken things too personally. One of his cronies sent me some tender-loving-care on my official id:

When I opened it, it turned out to be special message from Shuchir, and a picture of a (his?) dick.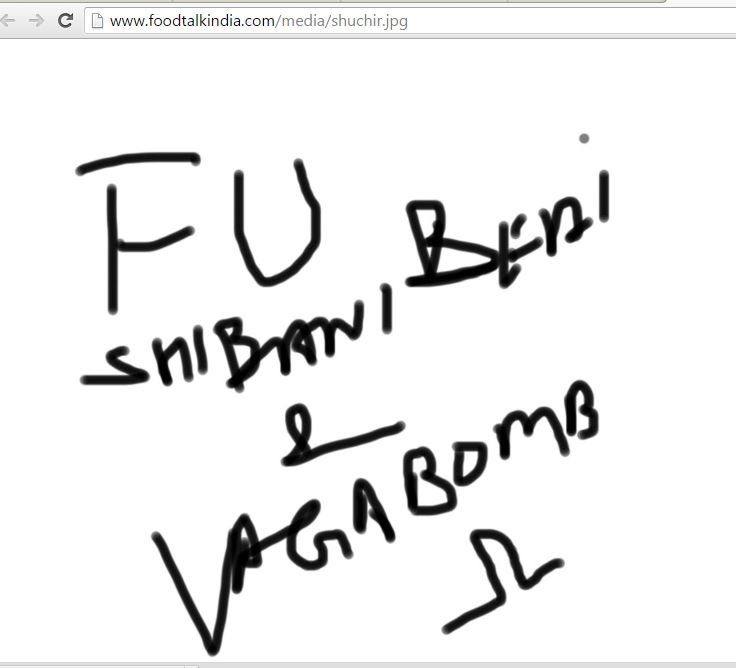 As excited as we were to receive such special attention, we were
a) confused whether it was a finger or his dick.
b) disappointed (because doesn't size matter?)
Anyway, Food Talk India, if this is your idea of dirty talking to us, we would love to hear from you again. Meanwhile, we will just play hard to get.
*Hugs*