This Physically-Disabled Teacher Is Fighting to Survive but Teaches 14 Hours a Day
An IIT graduate and an IAS aspirant, Sanjay Bahuguna, had to leave his dreams behind in 1991 after a spinal disorder left him paralysed. But he didn't let this come in the way of using his education to help others. Bahuguna started teaching in 1993, and his non-conventional and friendly method of teaching made him a favourite among his students.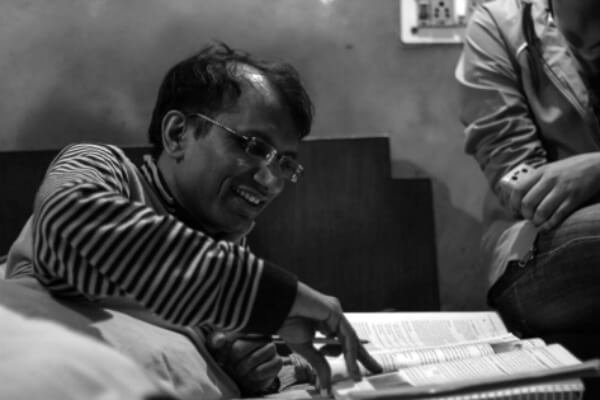 Despite the fact that I didn't know the way to his house and didn't have an address, it didn't take me more than a few minutes to find it. His entire colony knows him, and anyone can direct you to 'Sanjay Sir's house.' As soon as I entered, he looked at me startled, trying to recall my name. I reminded him that he taught me mathematics in class 9, and he responded with a welcoming smile and asked me to sit.
Sanjay Sir was still the same. I saw him teaching one of his students while I was waiting for my turn to talk to him. His worsening health did not stop him from having fun with his students and joking with them while teaching.
He laughed when I said I was there to interview him. He responded humbly and said that he is not a great person that he should be interviewed. But his students disagree.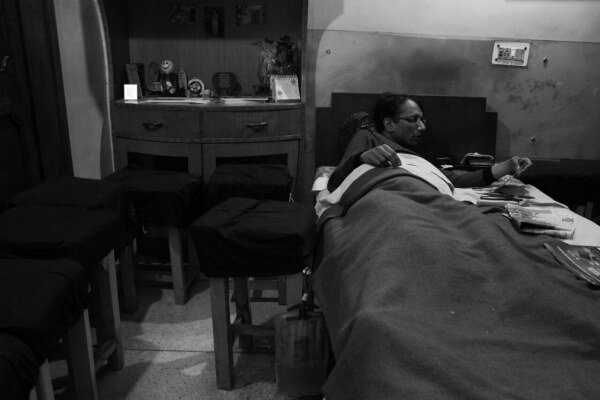 "He is my mentor for life and is more of a friend who teaches. He loves his students and teaches them in the friendliest way possible," says one of his former students, Smriti Malik.
Another former student credits him with achieving her goals in life. "Dreams begin with teachers who believe in you," Vidhi Chawla says.
When questioned on who has been his biggest support in life, Bahuguna says that he could survive 23 years of hardship and pain only because of his mother, sister and because of the love he received from his students.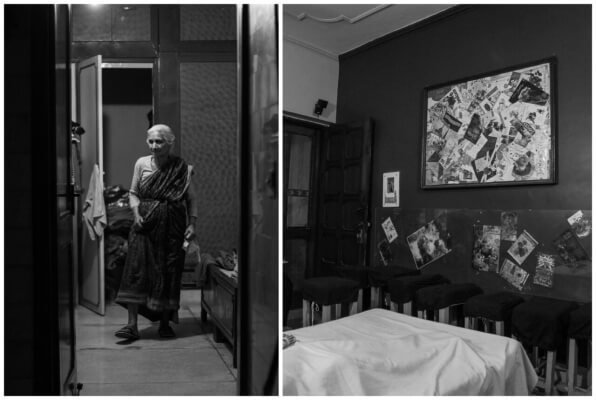 Teaching was never his first choice, he says, but circumstances made him start tuition classes for extra money. An employee of Engineers India Limited in 1991, he had to leave his job because of his health. What began with pain in his spine became life threatening for him with a paralytic attack.
"Destiny pushed me towards teaching which ultimately became my passion."
He diligently teaches for 14 hours a day, from 10am to midnight, and never tires of his job. He credits his students for his perseverance, and says that his students motivate him to teach.
When asked how he manages to work long hours despite his deteriorating health, he says, "If god takes something away, he gives something in return."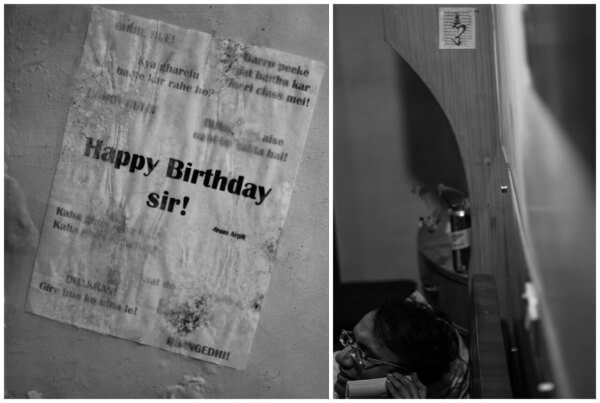 We salute the teacher who never gave up on life and always motivated his students to never give up on their dreams.