If You Think Sexism Doesn't Exist, Here's an Alternate World That Will Make You See It
Original Artwork by Aakansha Pushp & Ankita Patel
As feminists, we often get accused of advocating supremacy of women, and a world where they are in charge and make oppressive laws that discriminate against men, i.e, a matriarchal society. This is despite the fact that a mere look at the dictionary will tell you that feminism is about equity, and all feminists want are equal opportunities for everyone regardless of gender, sexual orientation, race, class, caste etc.
This is because of the erroneous notion that the rights feminists are demanding for women are somehow detrimental to men, even though men have enjoyed the very same rights for millennia.
So, to make people (read: MRAs) realise how unfair patriarchy is, and how it feels to be on the receiving end of discriminatory laws, customs, and beliefs, we decided to imagine the very same world that MRAs accuse feminists of wanting: a matriarchal world, in which women control and regulate men's bodies, and make laws that either benefit only them, or simply go out of their way to discriminate against men.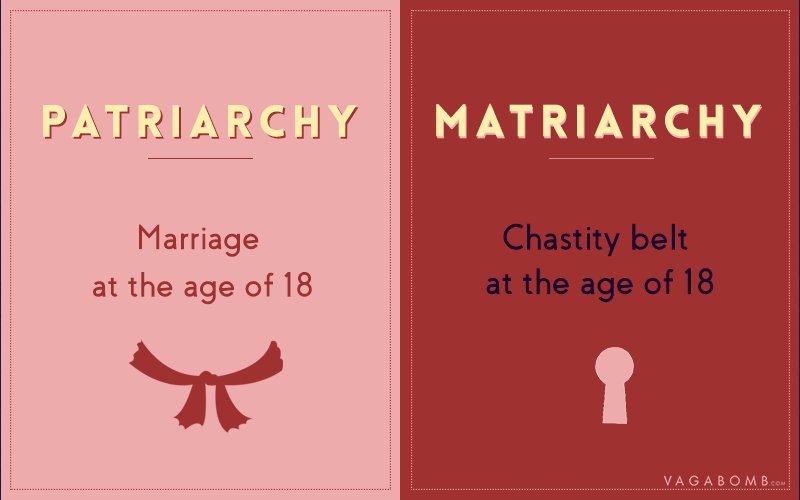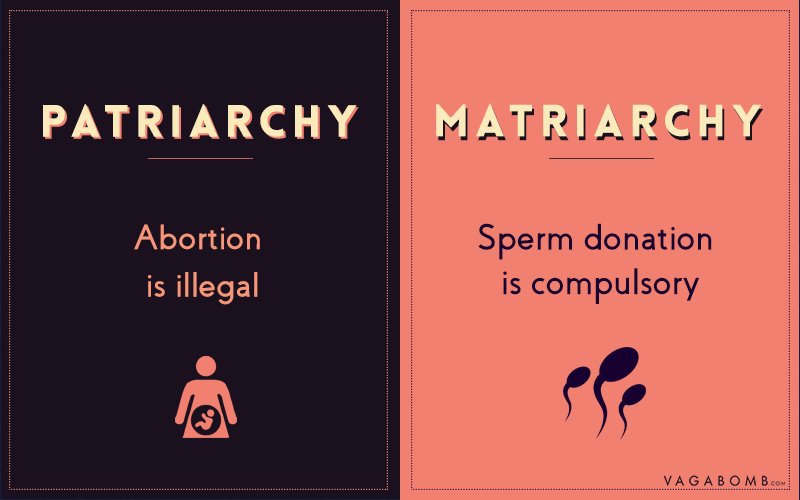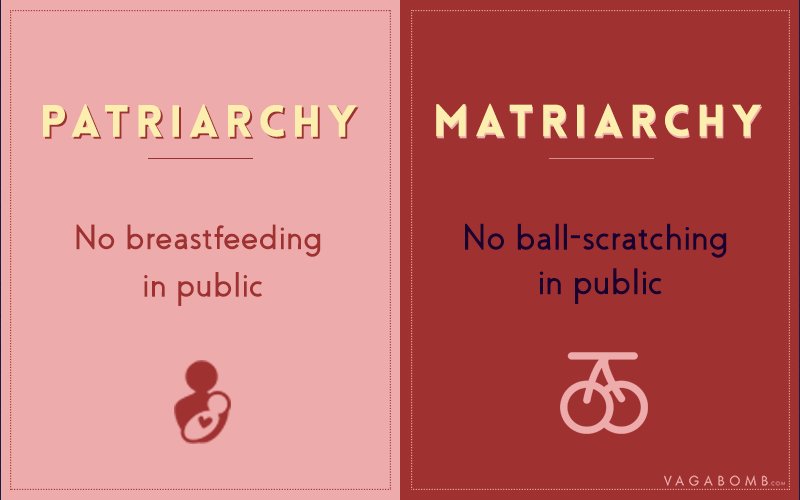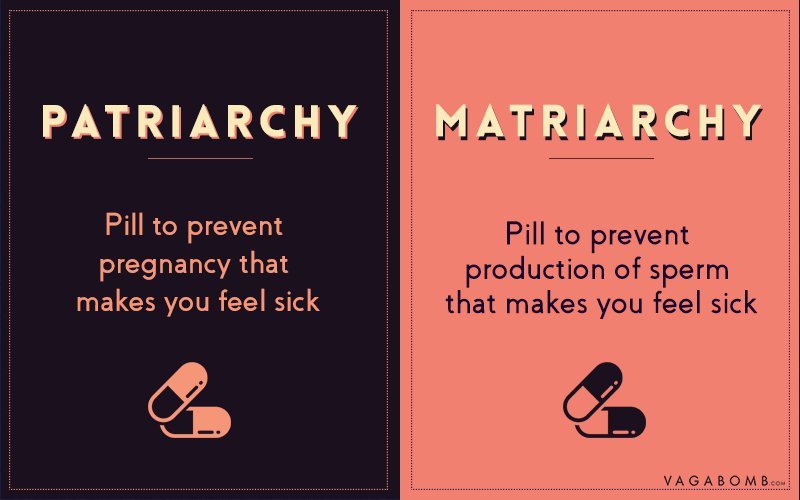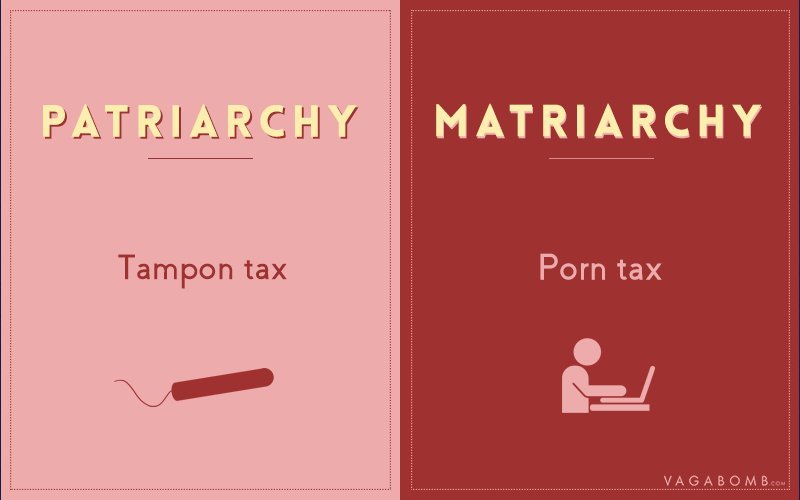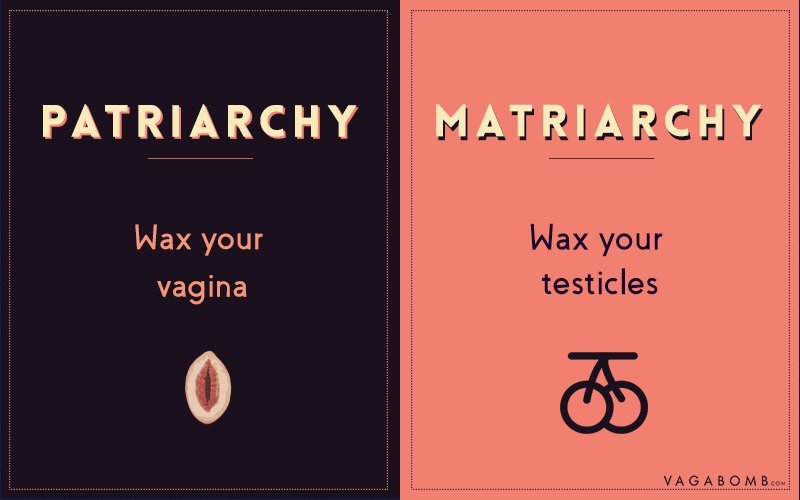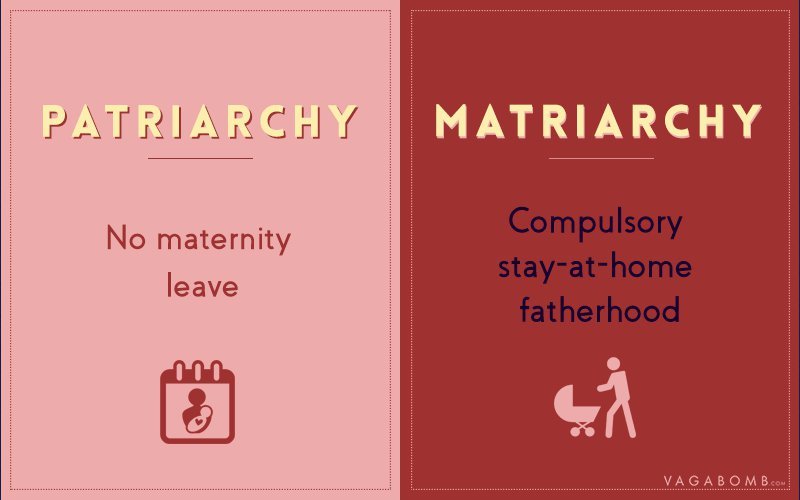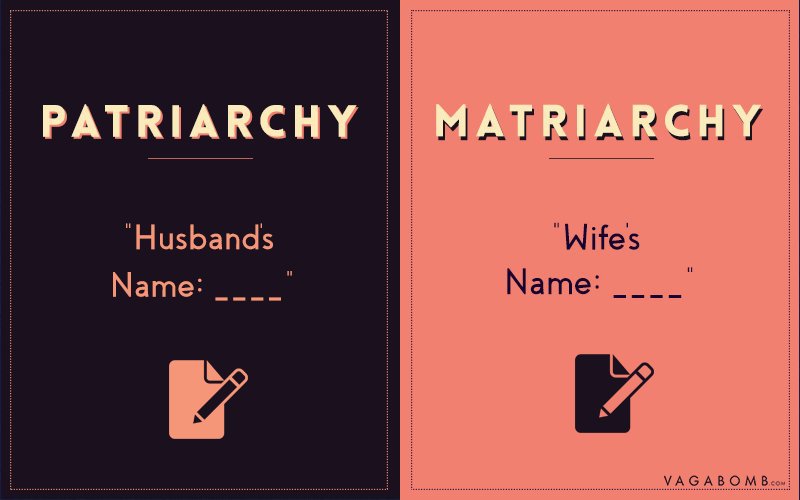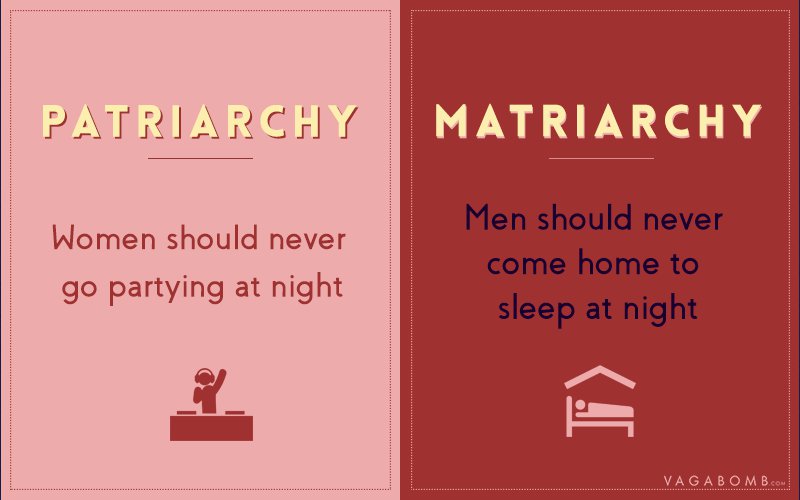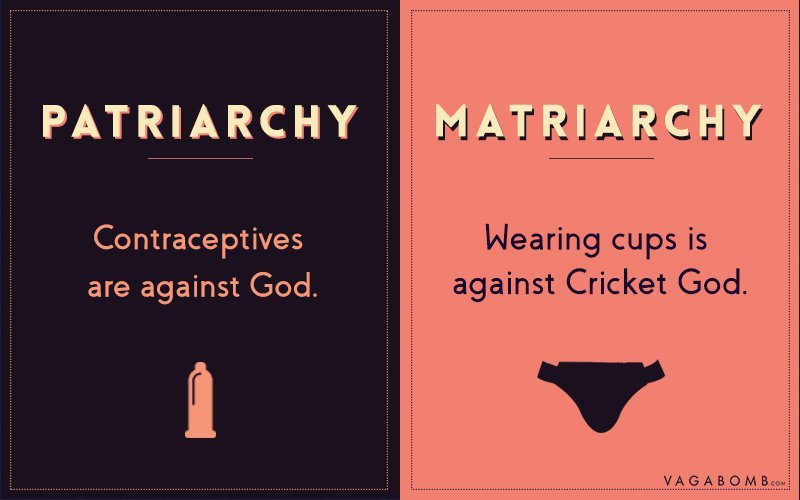 Feminists are not against men, they're against patriarchy. They don't want a matriarchy, they want equity, which is the right of every individual, and the images above should make it pretty clear how unfair it is to be denied that right.